Easy treat recipes for when you're stuck at home! Because life at home right now just needs a treat every now and then. Make the best of your quarantine with easy treat recipes!
Most of us are spending a lot of time with family and trying to stay positive while navigating the uncertainty in the world around us. And some of us are eating a lot of dessert, like chocolate chip cookies and marshmallow dream bars. haha It's a difficult time for many as we're trying to stay safe and healthy while keeping our mental health in check as well!
A great way to do that is by heading to the kitchen and making easy treats with the family.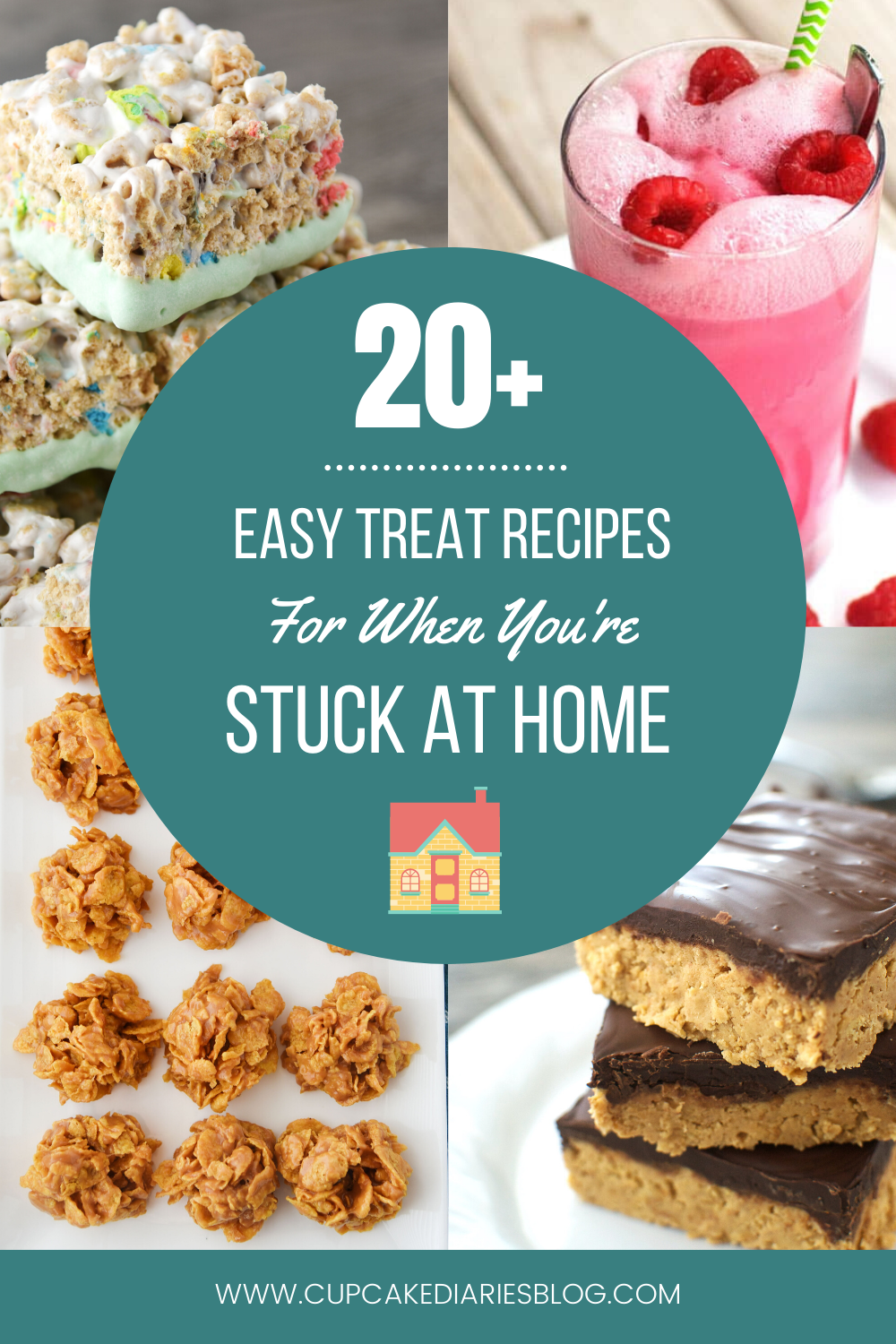 Treats have always been a way for me to show people I love them and also feel comfort. Probably because I grew up with a mom who did the same thing. Treats bring joy and a little more joy is exactly what we all need right now.
So, now it's time to pick a treat or two from this list and get in the kitchen! Chances are you have the ingredients for some of these treats just sitting around. If not, these recipes require few ingredients that can be easily found at your grocery store. Enjoy these 20 easy treat recipes for when you're stuck at home!
Easy Treat Recipes for When You're Stuck at Home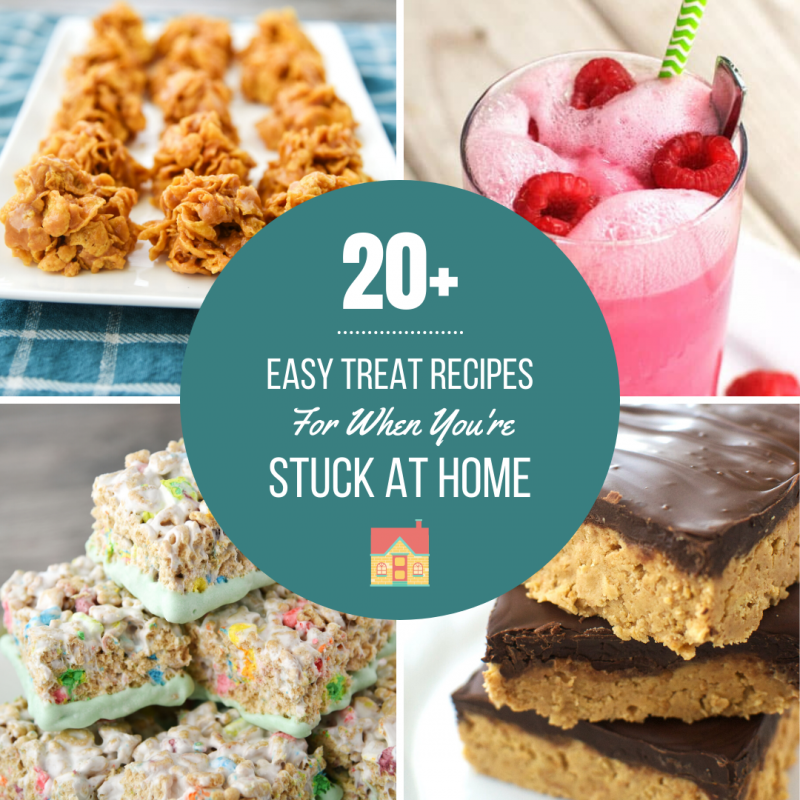 Looking for easy dinner ideas for your quarantine time at home? We love making meals like Chicken Enchiladas, Chicken Caesar Sandwiches, and Easy Spaghetti Bake!