Oh friends, I hope you haven't given up on me this week! The blasted stomach flu has plagued our house once again and this week has been miserable. The only person who hasn't had it is my husband (knock on wood) and we're keeping our fingers crossed that he doesn't get it!
My husband has a weakness for No Bake Cookies. Ok, I admit it…they're a huge weakness of mine as well. If I make these up I either have to 1) Make a half batch or even a quarter batch because we WILL eat them all, or 2) allow us to eat a few then plate the rest up for neighbors. They're just way too delicious!!!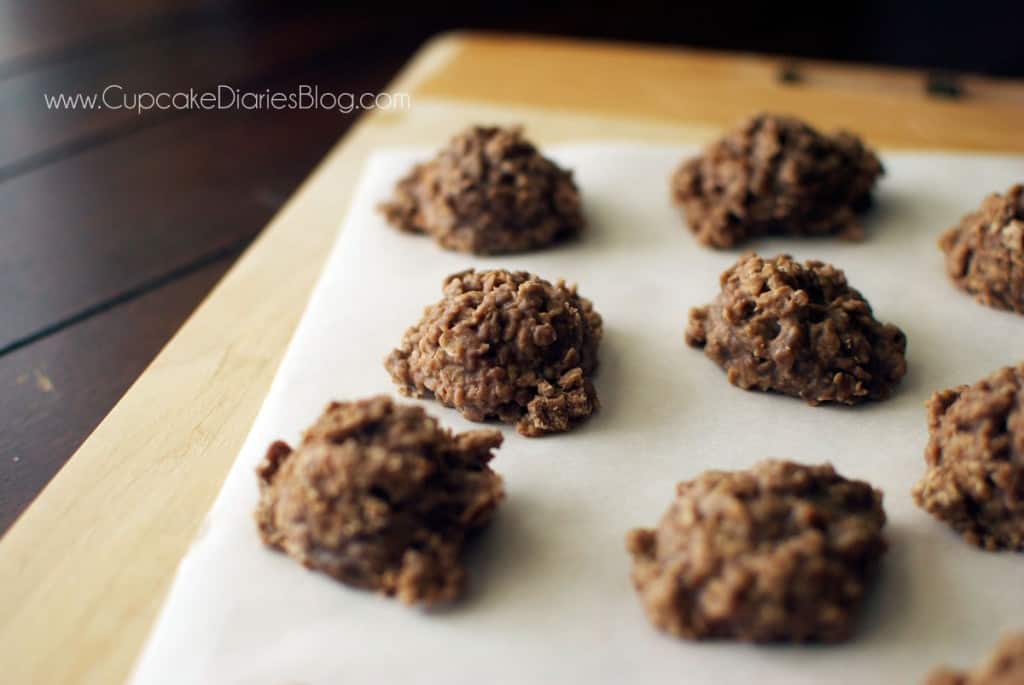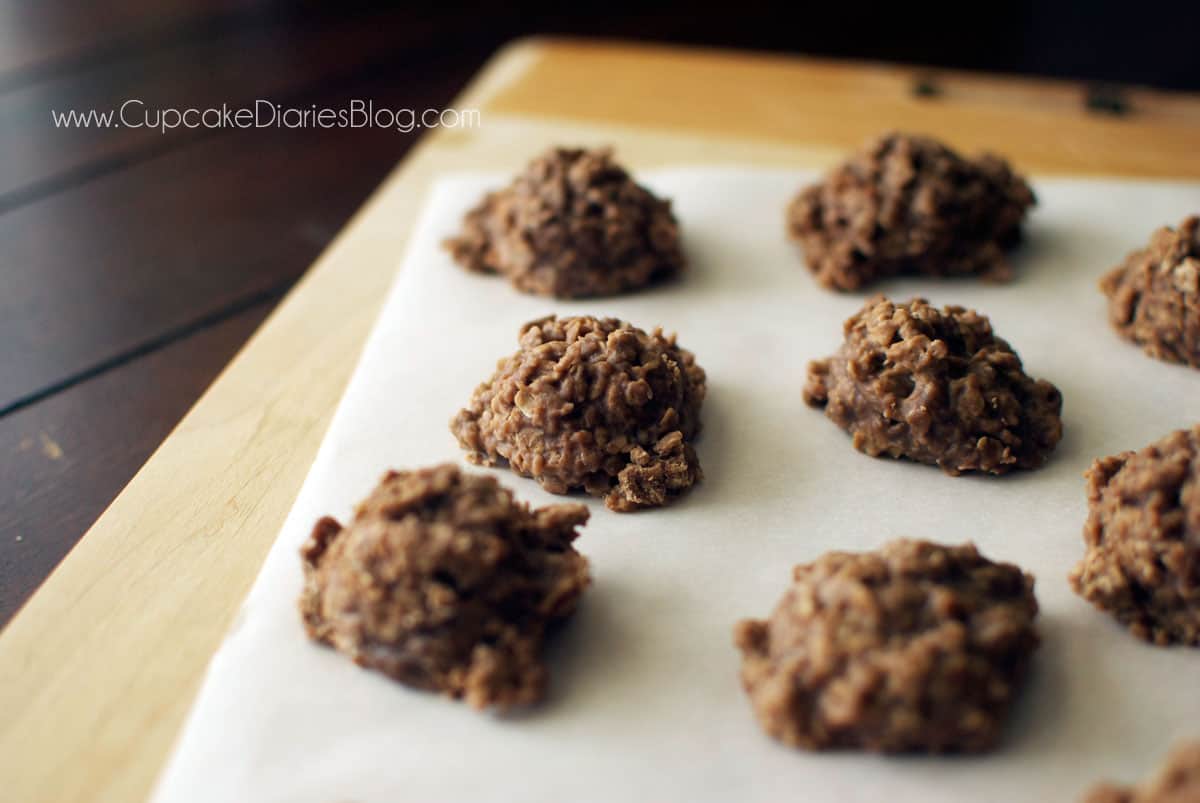 I'm a firm believer that every household needs a good No Bake Cookie recipe. And THIS is a good one!
Classic No Bake Cookies
Ingredients
2

c.

sugar

1/2

c.

margarine

NOT butter. They taste super buttery and yucky if you use butter.

3

Tbsp

cocoa

1/2

c.

milk

1/2

c.

peanut butter

1

tsp.

vanilla

3

c.

Quick Oats

And they must be QUICK or you're going to have a gooey, delicious mess.
Instructions
Begin by prepping and measuring out all ingredients.

Place margarine in a pot over medium-high heat. Allow to melt then add sugar, cocoa, and milk. Mix well with a mixing spoon.

Keep mixing and allow to cook, continually mixing so the mixture doesn't scald. As soon as it starts to boil, remove from heat and add vanilla, peanut butter, and oats. Combine.

Spoon onto wax paper and allow to cool.
A few tips for making No Bake Cookies:
Prep your ingredients then place everything strategically so you can access them easier. For example, put the sugar, cocoa, and milk on the counter closest to the burner you're cooking on. And place the peanut butter, oats, and vanilla on the opposite counter where you'll be placing the pot after everything cooks. That way everything is right where it needs to be.
I've had people ask me how I get my No Bakes to look fuller and rounder and not so flat like "cow pies". I recommend using a cookie scoop to shape them. Scoop each cookie with the cookie scoop and you'll get perfect little round cookies each time. And it's a lot less messy.
In this recipe, as SOON as you see little bubbles it is time to remove from heat. The longer those bubbles go the more crumbly your cookies will be.
Instead of using a larger soup pot I like to use a wider and larger stew pot. (Not sure what that's called, but if you've ever bought a pan set it's the big wide pot.) The more space the mixture has to move around and cook the less time it's going to take for it to cook, which means less work for your arm and less chance it has to scald.
I realize this post makes me sound a little crazy. But I'm telling you this works for me every time! We get darn good no bakes at our house when we do this. Of course we all have our little ways of doing things, so do what you like best!
And here is another of my no bake favorites!