Celebrate your loved ones this Valentine's Day with a small gift each day for two weeks! A different gift and tag for your valentine every day.
Valentine's Day was always my favorite growing up! I have so many fun memories of giving my classmates valentines and having parties. I especially loved when we got a heart sugar cookie. My mom made us peanut butter cookies like these for Valentine's Day!
This post was originally published January 2014 and revamped January 2022.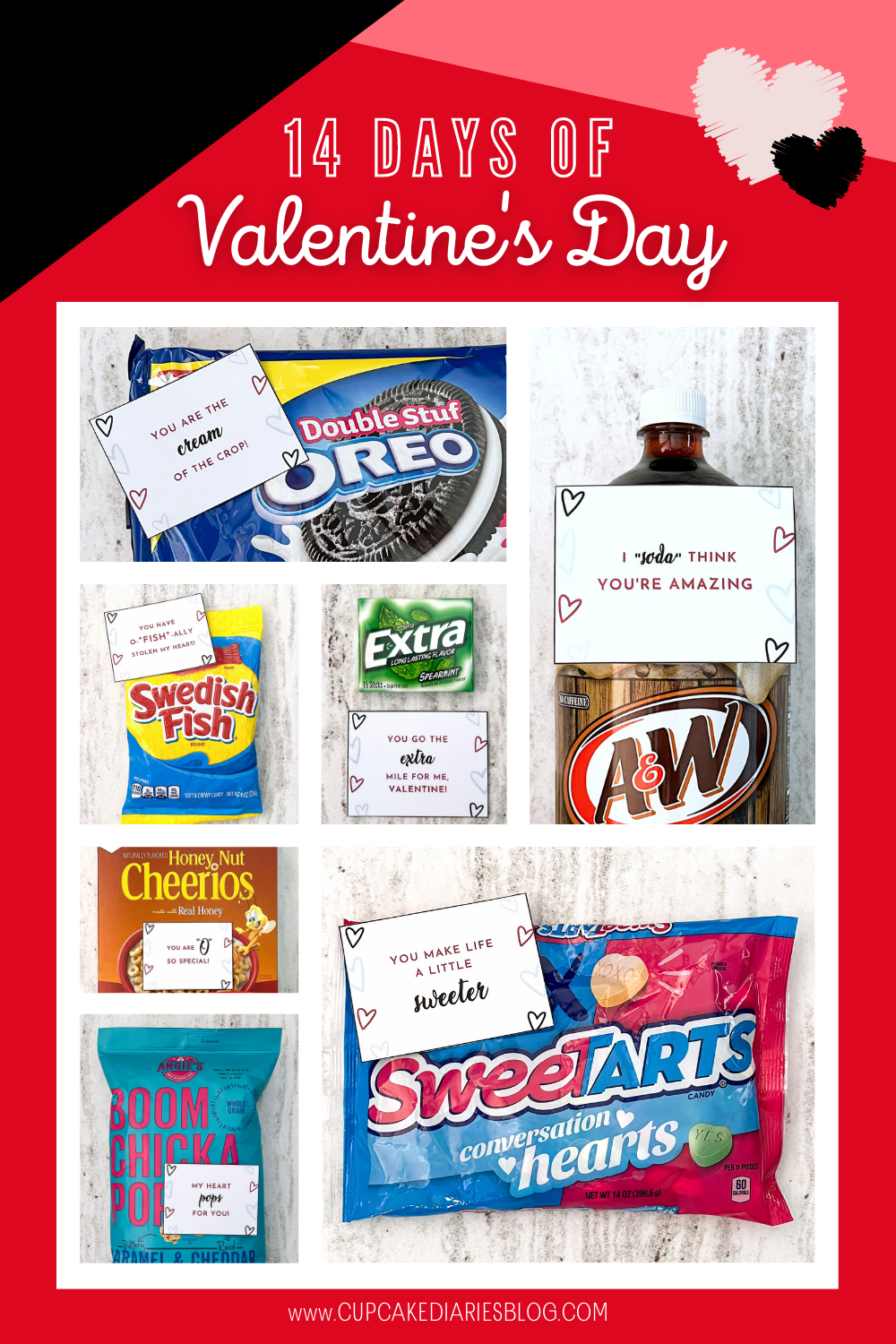 14 Days of Valentine's Day – Two weeks of different!
In 2014 I saw this super cute Valentine's Day idea and I thought it would be so fun to do for my husband!
Fourteen Days of Valentine's Day is a fun way to give gifts to your valentine starting from February 1st and ending on Valentine's Day, February 14th.
Here's How It Works
Your loved one receives a small gift every day until Valentine's Day (1st-13th), all of which include a cute little saying that coincides with the gift. You can make these gifts as expensive or inexpensive as you'd like. I ended up getting all food for my husband and he loved it.
Each of these small gifts has a small tag with a phrase on it that coincides with the gift for that day (as seen above).
Leave each gift out on the counter for when they wake up in the morning, when they get home from work, in a random spot like the fridge or the closet…Wherever and whenever you want!
The 14th gift will be the special Valentine's Day gift you plan to give to your valentine.
OR you can give another small gift with a coinciding tag on the 14th. There are 16 tags with different sayings to choose from!
Isn't that such a fun idea? My husband loved it!
14 Days of Valentine's Day is for everyone!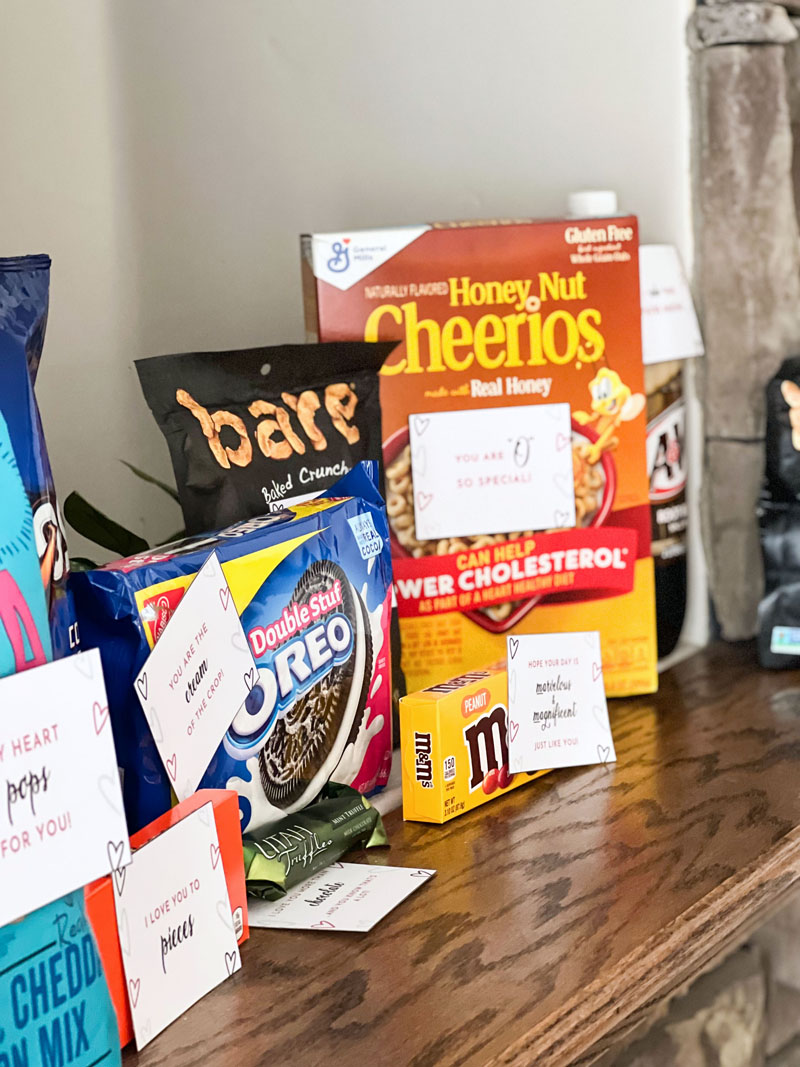 These tags were made with everyone in mind. Whether you're putting these gifts together for a spouse, boyfriend, child, or teacher, 14 Days of Valentine's Day is for everyone!
Ideas for 14 days of gifts for your valentine:
treats
snacks
baked goods
gift cards
You can be as creative as you'd like with your gifts! I did all food, but gift cards would be a lot of fun too.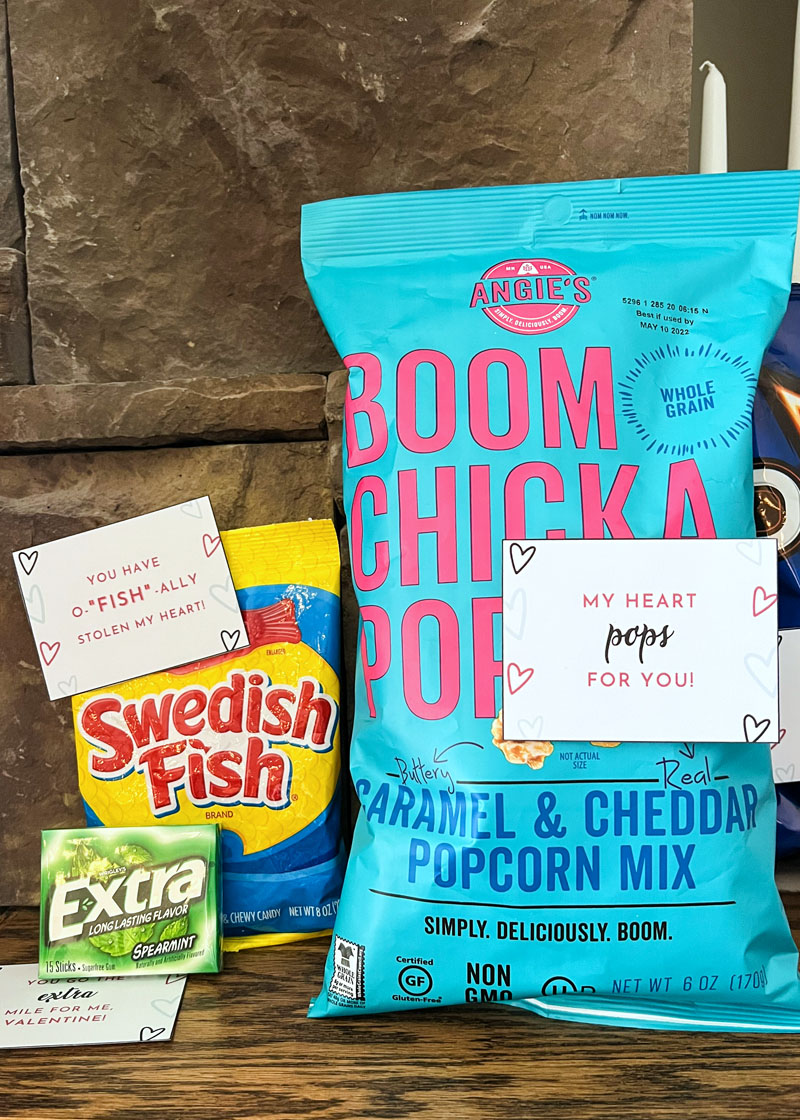 How many Valentine's Day tags are included in the download?
The download has 16 tags with a different saying on each tag so you can choose which ones you want to use.
How should I print the tags?
It's really easy to access these tags!
Here's how to get your free printable tags:
First, click here to download the tags. You will get three pages of tags, gift ideas for each tag, and instructions.
Next, print the tags. You can print on standard white printer paper, but I recommend using card stock for better printing and a more sleek look to your tags.
Then, use a good pair of scissors or a paper cutter to cut out each tag.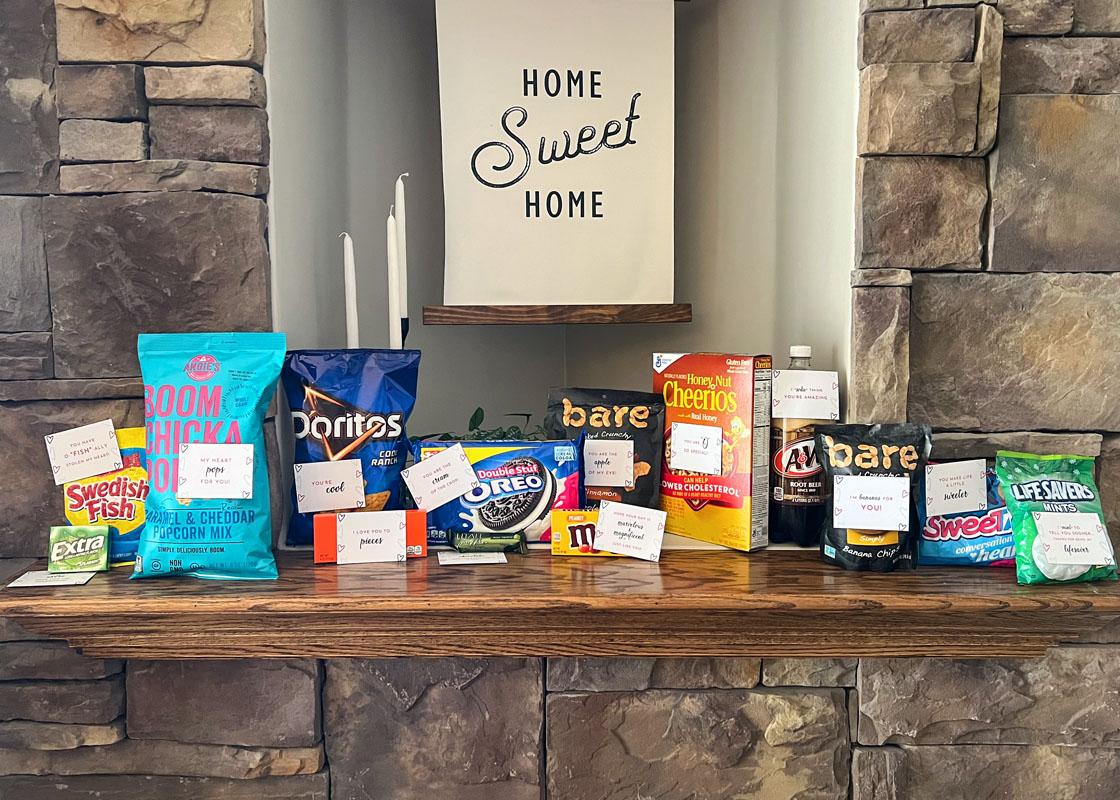 How great is it that you don't have to make your own tags? And they're FREE!
Download the tags here OR tap the image below! There will be three pages with 16 tags and instructions.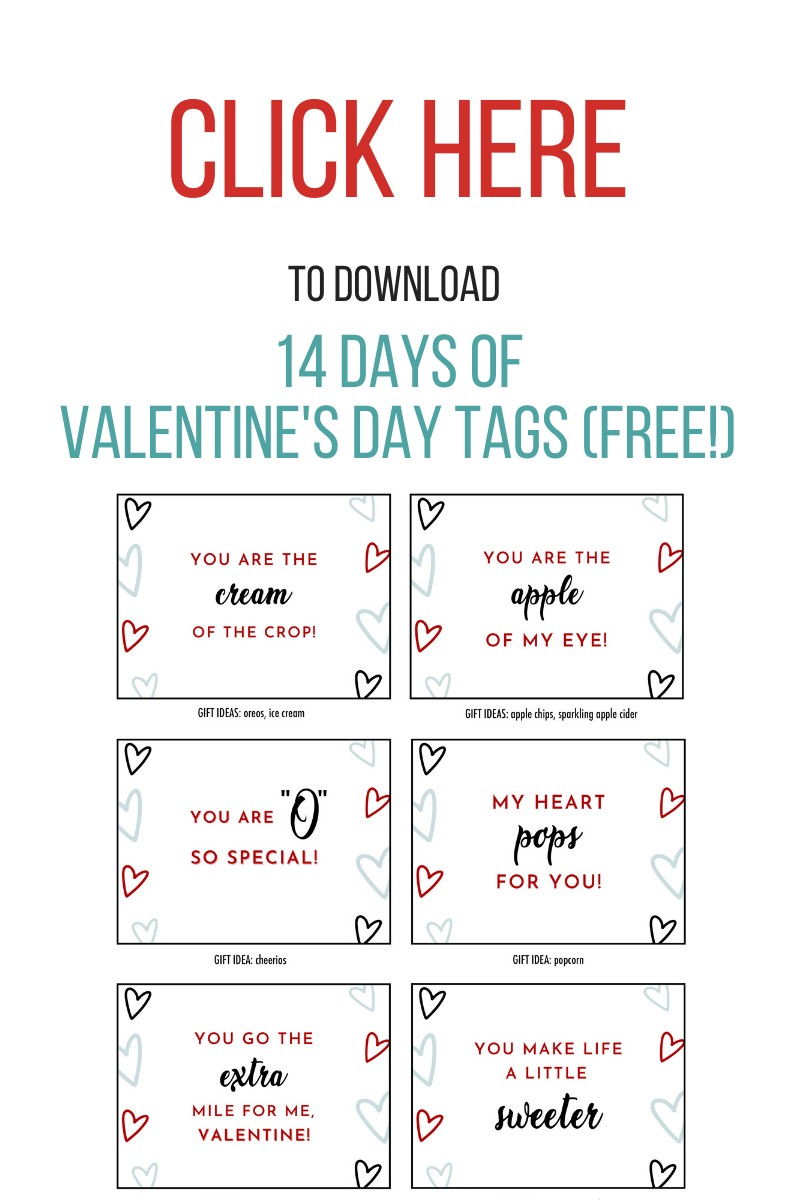 If you're coming from Pinterest, it's possible you saw this image first! This is the original collage from when I first published this post back in 2014.
You can still download those tags by clicking here!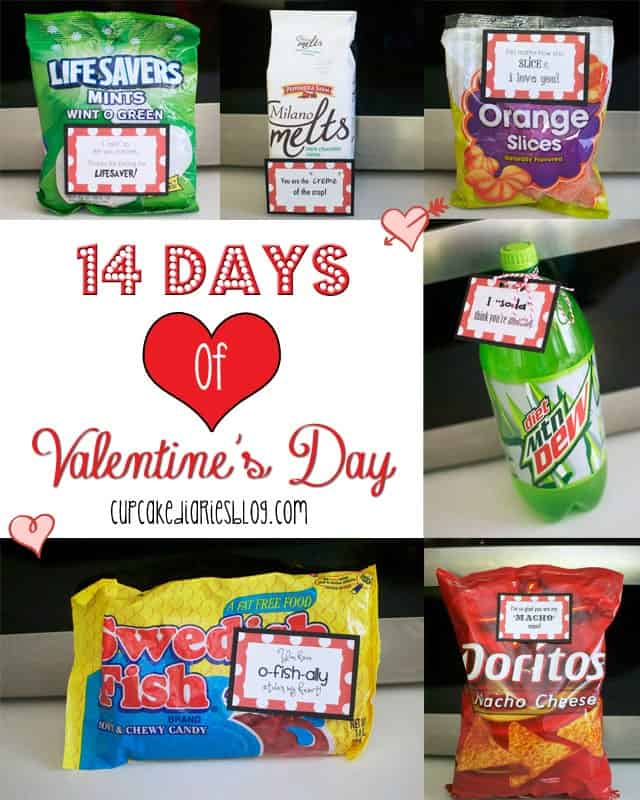 This post contains affiliate links. I include these links to help you find the products that I used in the recipe. If you purchase an item from the link, I will receive a small commission helping keep my recipes free for you. Thank you for your support!