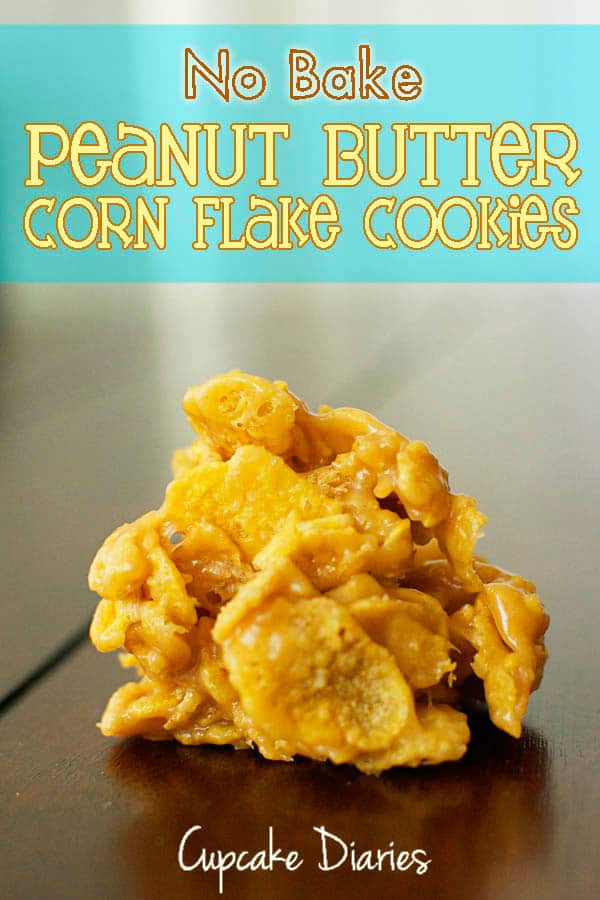 I was at my mom's house this weekend when she was searching through her recipe card drawer in search of a specific recipe. She looked through the dessert section (where it was supposed to be but had zero luck finding it) reading off all sorts of yummy sounding titles as she went. After hearing two or three of the recipe names I started taking notes on a few I had to try and share.
My childhood memories alarm went off when she read the name of this cookie. This was like the golden version of a no bake cookie. It was one of those desserts that wasn't seen often, and when Mom made them it was a big deal. The sweetness of the corn syrup combined with the creamy peanut butter and crunchy Corn Flakes makes for a pretty sensational and heavenly little treat. It was like nothing I'd ever had as a kid. And even now just thinking about these babies makes my heart do a little dance.
It would be wrong to not share this recipe with you! So here it is in all its glory. Enjoy!
No Bake Peanut Butter Corn Flake Cookies
Ingredients
1 c. sugar
1 c. light corn syrup
1 c. creamy peanut butter
6 c. Corn Flakes cereal
Instructions
In a small saucepan, heat sugar and syrup till the sugar dissolves. Be careful not to boil it. Remove from the heat and stir in the peanut butter.
Put the Corn Flakes in a large bowl and pour the sugary syrupy mixture over them. Gently mix everything together until coated, being careful not to smash up the Corn Flakes.
Drop by the spoonful onto wax paper. Or make them whatever size your heart desires. Let them cool and set up for a few minutes.
To store, cover in an air tight container and leave at room temperature or the refrigerator so they don't melt. That would be tragic.
https://www.cupcakediariesblog.com/2011/07/no-bake-peanut-butter-cornflake-cookies.html
 And here is another no bake favorite!