Enjoy this copycat version of a Cafe Rio favorite at home with your family! It tastes just like you're eating out!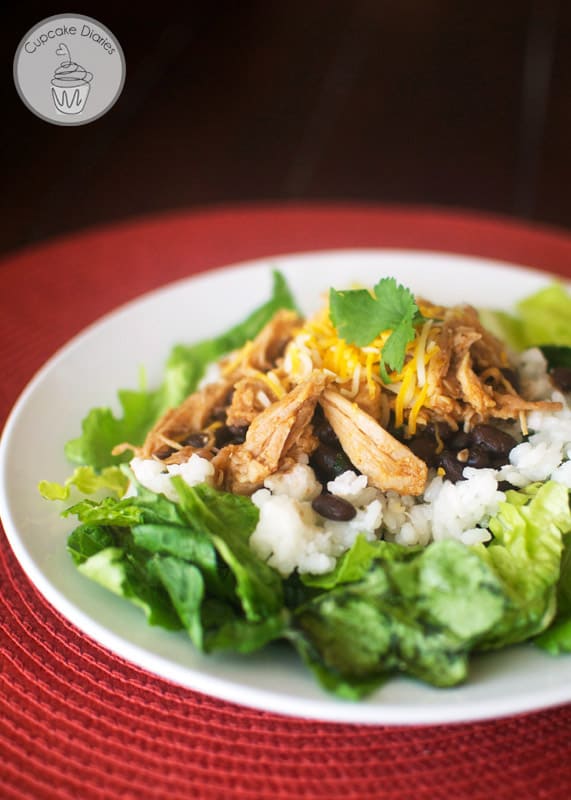 Cafe Rio is one of our very favorite places to eat out. I can never decide between the burrito or the salad. And I almost always go with the salad! It's my very favorite dish there and I try to eat it as slowly as I can so it will last longer.
This recipe includes five separate recipes for the different elements in the salad: sweet pork, cilantro lime rice, black beans, creamy tomatillo ranch dressing, and flour tortillas. Yes, that's five recipes in one post! It's your lucky day.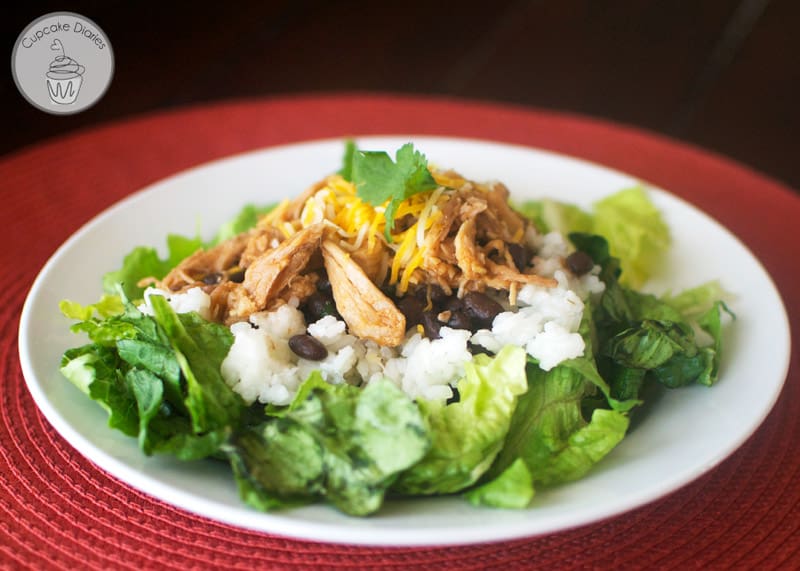 What's your favorite part of this famous salad? I love the sweet pork. And that rice. The beans are amazing, too. Ok, I love the whole thing!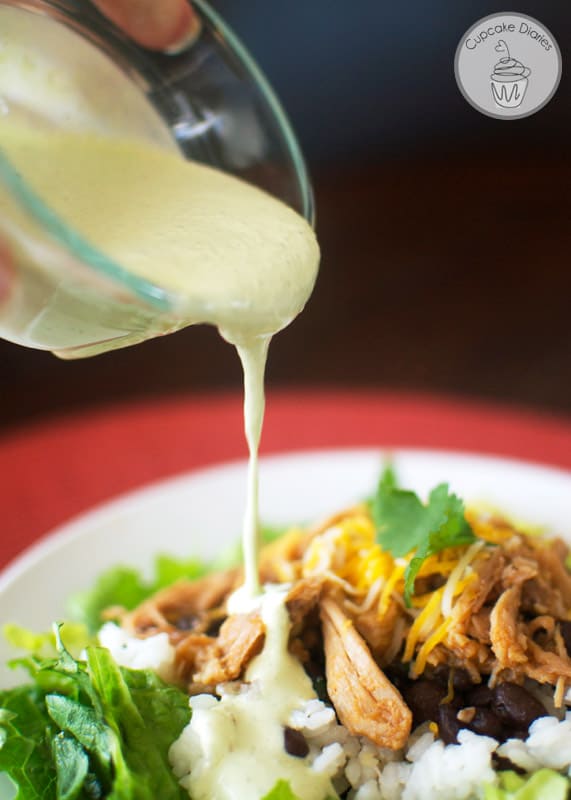 And then there's the creamy tomatillo ranch dressing. Oh, that dressing. I could drink the stuff. I love it so much!
I hope you enjoy this meal as much as we do. It's filling, it's flavorful, and we love it!
Copycat Cafe Rio Sweet Pork Barbacoa Salads
Ingredients
*Sweet Pork Barbacoa:*
2-3

lb

pork roast

3

Tbsp

salt

1

12 oz Coke

1

c.

brown sugar

1

10 oz can enchilada sauce

3

tsp.

minced garlic

1

small can green chillies
Cilantro Lime Rice:
2

c.

uncooked long-grain white rice

1

tsp.

butter or margarine

1

tsp.

minced garlic

1

tsp.

plus 1 Tbsp freshly squeezed lime juice

1

can

15 oz chicken broth

1

c.

water

2

tsp.

sugar

3

Tbsp

fresh cilantro

chopped
Black Beans:
1

can black beans

rinsed and drained

2

Tbsp.

olive oil

1

tsp.

minced garlic

1

tsp.

cumin

1

c.

tomato juice

1

tsp.

salt

2

Tbsp

fresh cilantro

chopped
Creamy Tomatillo Dressing:
1

c.

mayo

1

c.

sour cream

1/4

bunch cilantro

cleaned and pulled from stems

1 to

matillo

cut into chunks and paper skin removed

1/4

tsp.

minced garlic

1/2

jalapeno

seeds removed

juice of 1 lime

1/2

tsp.

salt

1

green onion stem

all of the green part
Flour Tortillas:
5

c.

flour

1/2

c.

shortening

1/8

tsp.

baking powder

1

Tbsp

salt

1 1/2

c.

water
Instructions
Sweet Pork Barbacoa:
Combine Coke and 1/4 c. brown sugar. Place pork roast in a ziploc bag and pour the Coke and brown sugar mixture over it. Allow to marinate for at least 3 hours. (Over night is best!)

Remove roast from plastic bag and place in the crock pot. Pour the marinade in the crock pot and sprinkle salt over the roast. Place the lid on the crock pot and cook on high 3 1/2 – 4 hours.

In a blender, combine enchilada sauce, minced garlic, green chillies, and 3/4 c. brown sugar; set aside.

Remove roast from crock pot and shred; discard of liquid. Place shredded pork back in the crock pot and add enchilada sauce mixture. Stir around to mix the meat with the liquid and cook for 30 more minutes, covered. Add more salt if more flavor is needed.
Cilantro Lime Rice:
Combine rice, garlic, butter, 1 tsp. lime juice, chicken broth, and water; bring to a boil.

Cover and cook on low 15 minutes, or until rice is tender; remove from heat.

Combine remainder of lime juice, sugar, and cilantro in a small bowl. Pour over hot rice, using a fork to fluff.
Black Beans:
Place oil in a nonstick saute pan; add cumin and garlic. Cook until you can smell the garlic.

Add beans, tomato juice, and salt. Stir beans until hot. Just before serving, stir in the cilantro.
Creamy Tomatillo Dressing:
Mix all ingredients together in a blender. Store in airtight container in the refrigerator. Dressing keeps for about 2 weeks.
Flour Tortillas:
Combine all dry ingredients; cut the shortening into the mixture. Add water and slowly mix in till smooth.

Roll dough into balls the size of small oranges; use a rolling pin to flatten as thin as possible. Place on hot griddle (about 425°) and cook on each side for 2-3 minutes.
Other ingredients for this salad include:
grated Mexican blend cheese
tortilla chip strips
guacamole
salsa
sour cream
We love copycat restaurant recipes! For other copycat favorites, check out these two round ups…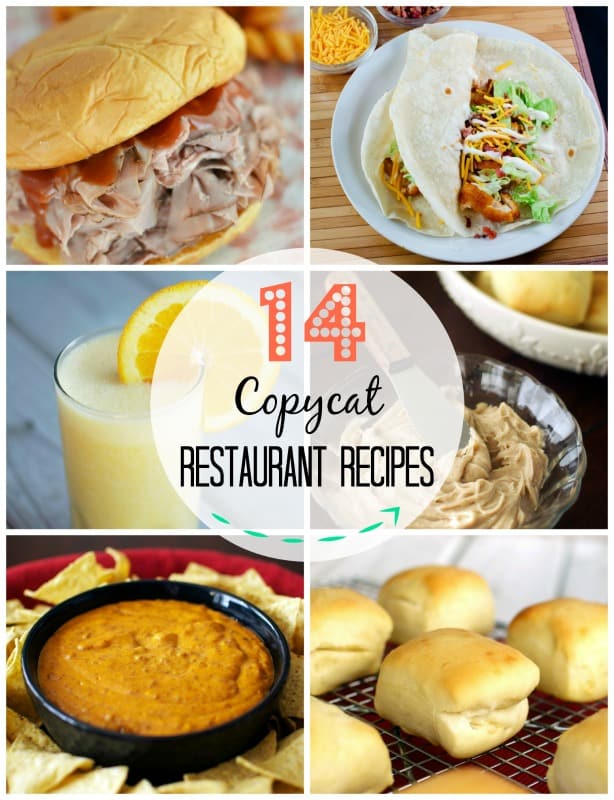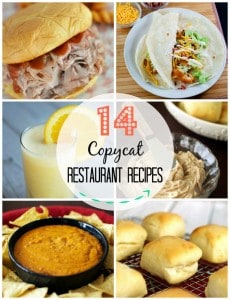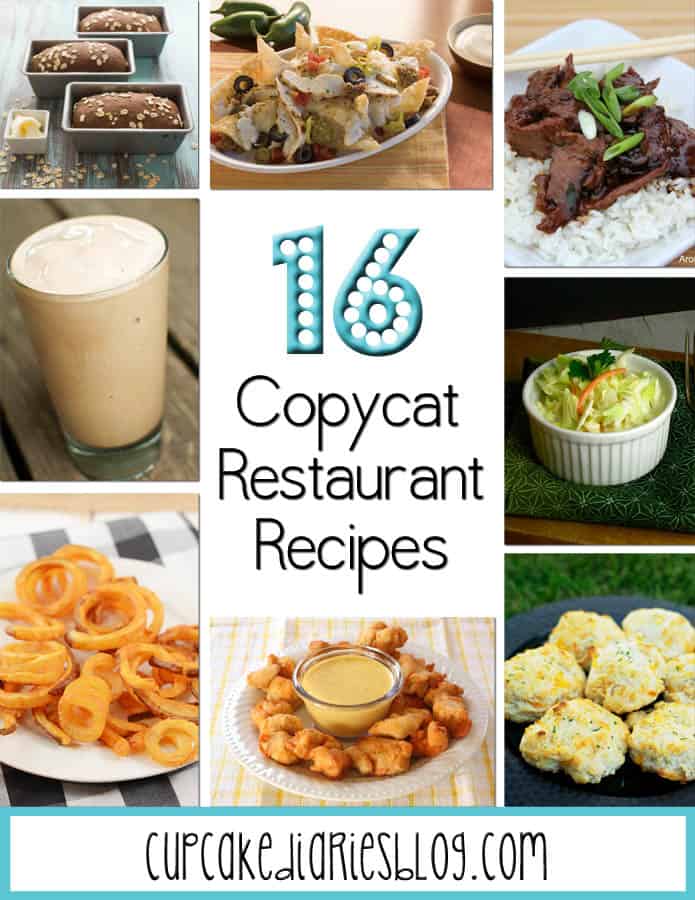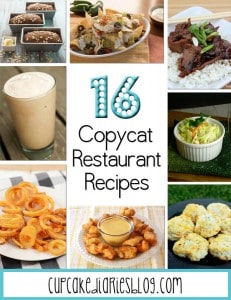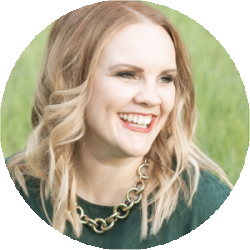 Alli is the food blogger and photographer behind Cupcake Diaries. Nestled in Northern Utah with her four young boys, hubby, and a full pantry, she loves baking all kinds of treats as well as quick and easy meals for her family. What started out as sharing a few recipes with family members here and there soon turned into a full-functioning recipe blog with readers from all around the world! Alli is a full-time mom who enjoys music, holidays, and spending time with her family.