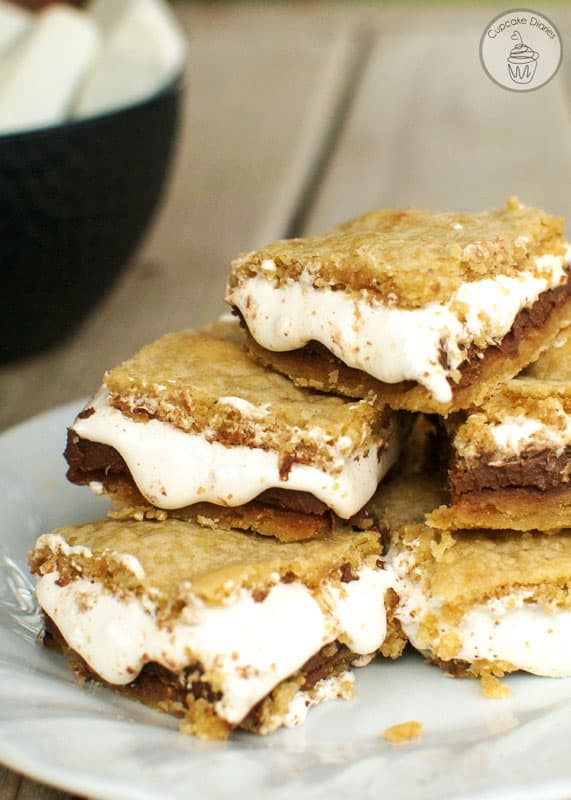 I recently brought these to a party on my husband's side of the family and they were devoured. Every other person at the party was asking about these lovelies and what they are. They knew they were eating a s'more, but it had a taste that was on a much grander s'more scale. It's that dough, I tell you. It's probably the best dough I've ever eaten right off the beater.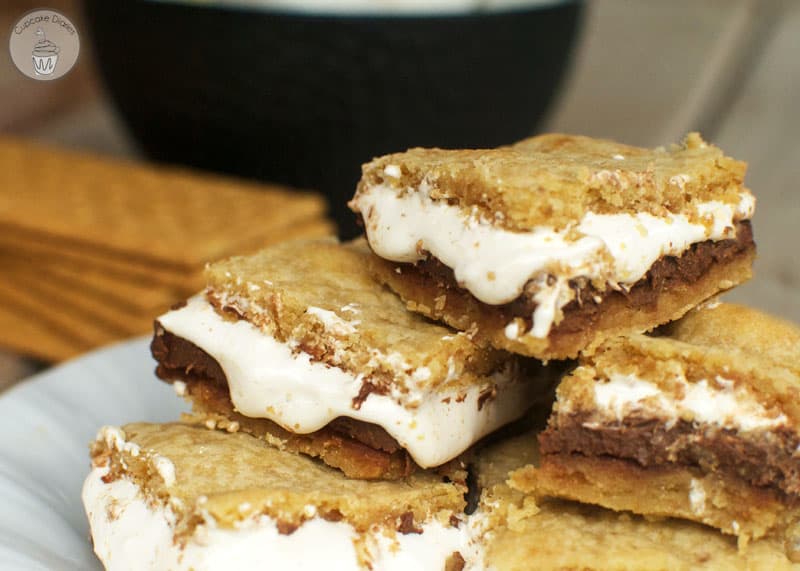 These have made the cut for one of my all-time favorite desserts. They're THAT good! You will not be disappointed, I can promise you that.
Bake for 30 to 35 minutes (I bake it for 30 in my oven) or until the top is lightly brown. Make sure they cool COMPLETELY before you cut into them. They can be a total mess if you don't let them cool. A delicious mess, but a mess. I recommend baking them the night before you need them so you can be sure they're completely cool.
Here are more of my favorite s'more recipes!