That iconic drink from the beloved Harry Potter series in a frozen treat! Butterbeer Freeze is a fun drink to serve at a Harry Potter party or while watching one of the movies.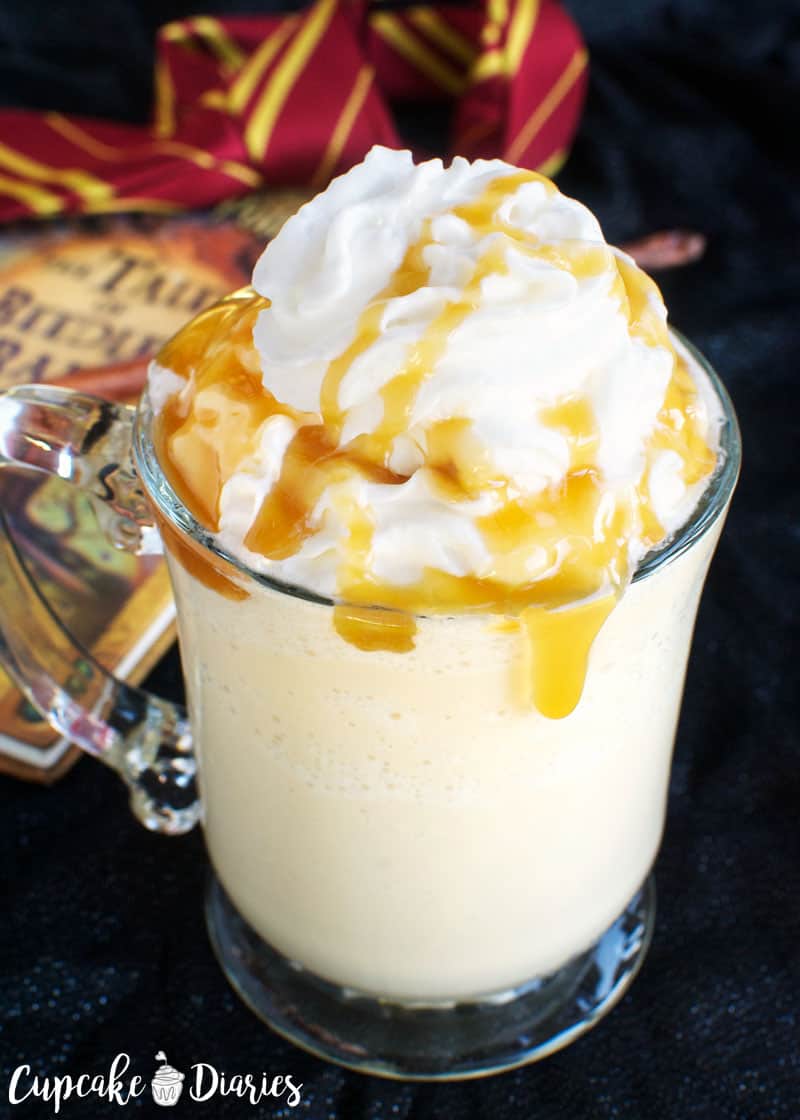 Where are my Potter people? I can't get enough of the insanely popular Harry Potter book series and the equally awesome movies. To say I love it is an understatement! When I received the invitation from Marissa at Rae Gun Ramblings to participate in her "Happy Harry Potter" series a second year in a row I couldn't say no. There is no other place to find better and more fun projects, recipes, and crafts all focused around the greatness that is the Harry Potter book series. You can follow that link above to see all the projects from the series. I can't wait to check them out myself! My part of the series is a tasty frozen butterbeer treat that we couldn't get enough of. Not only is this drink super yummy, it's also crazy easy.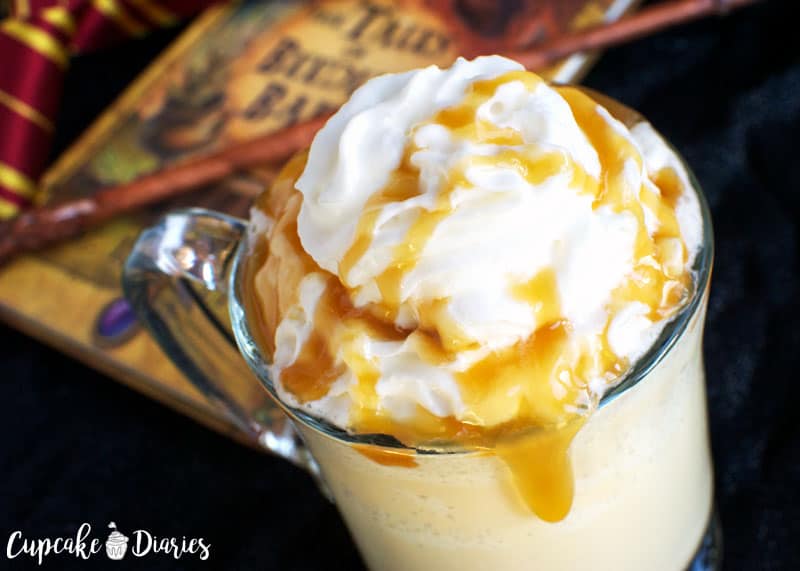 We went to Universal Studios Orlando last September and it was absolutely wonderful! We went with a group for a conference and long story short, we had Hogsmeade to ourselves for two hours with all the butterbeer and pumpkin juice we wanted. You bet your golden snitch I took advantage of that! I decided it was a must that I try both the regular and frozen butterbeers plus a bottle of pumpkin juice. The frozen was my favorite and it made me want to try making my own version. This version I made is like a freeze you would get from a restaurant with soda and ice cream but tastes like that wonderful, frothy butterbeer. I'm so excited for you to try this recipe!
And now that The Wizarding World of Harry Potter is open in Hollywood, now's the time to book! Just click here and you'll be on your way to a Potter-filled vacation in California!
Butterbeer Freeze
Ingredients
1.5

quart

vanilla ice cream

2

liter

cream soda

12.25

oz

jar butterscotch ice cream topping

Reddi-wip

for topping
Instructions
Put mugs in the freezer about an hour before you need them to get them nice and cold.

Place 10 scoops of ice cream (about half the carton) into a blender. Add 2 cups cream soda and 1/2 cup butterscotch topping. Blend until combined.

Pour into chilled mugs and top with Redd-wip. Drizzle with butterscotch topping and serve with a straw.
Kitchen tools and gadgets needed for this recipe: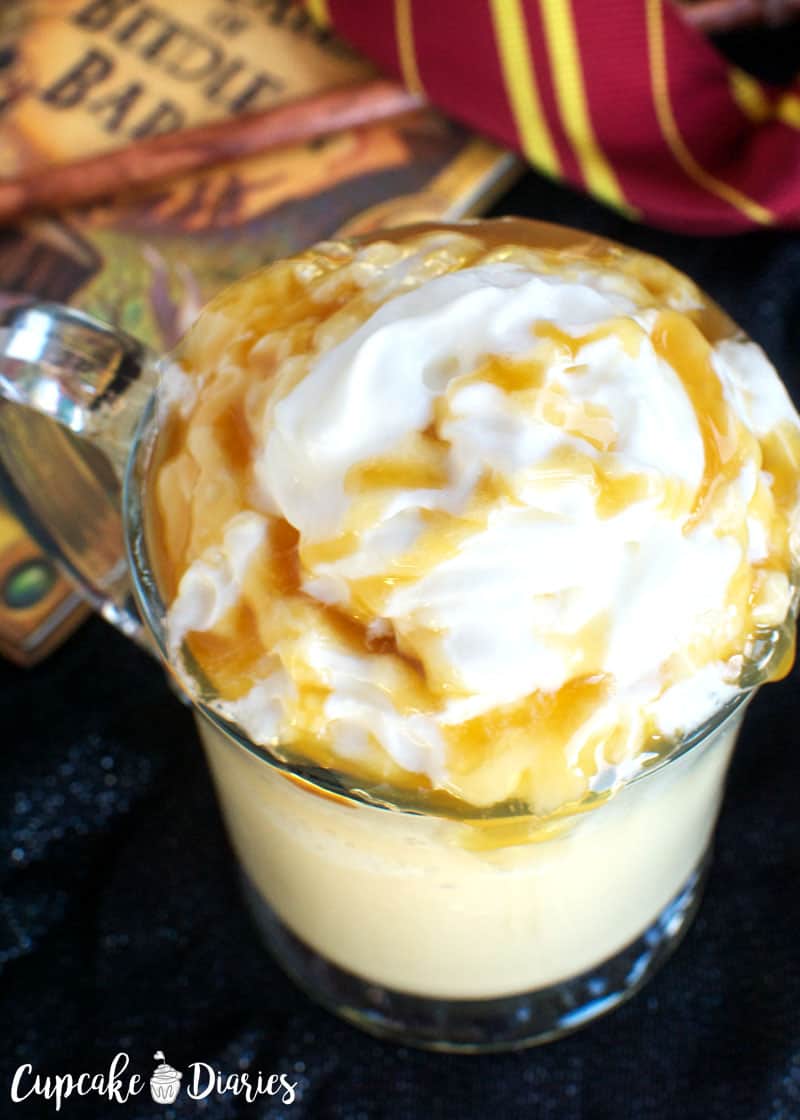 I hope you love this recipe as much as we do. Don't forget to check out Happy Harry Potter 2016 with Rae Gun Ramblings! Just in time for Harry Potter's birthday on July 31st!