Due to the fact that this recipe features the s'more, a classic campfire treat, it is necessary that I add the following dialogue from that totally awesome movie from the 90's, The Sandlot:
Ham Porter: Hey Smalls, you wanna s'more?
Smalls: Some more of what?
Ham Porter: No, do you wanna s'more?
Smalls: I haven't had anything yet, so how can I have some more of nothing?
Ham Porter: You're killing me, Smalls! These are s'more's stuff! Alright now pay attention. First you take the graham. You stick the chocolate on the graham. Then you roast the 'mallow. When the 'mallows flaming… you stick it on the chocolate. Then cover with the other end. Then you scarf. Kind of messy, but good!
Now that we have that bit of awesomeness out of the way, we can get on with today's wonderful recipe! I think two of the most delicious treats are s'mores and chocolate chip cookies. So why not put those two together into one, big, amazing cookie? I think that's a great idea.
Enter s'more cookies.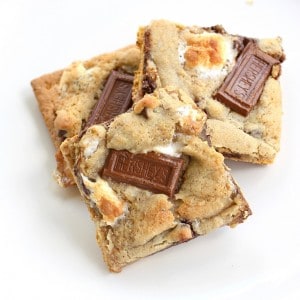 Thanks to Ice Cream Before Dinner for introducing me to this addicting new treat to bring to all those summer parties! Believe me, everybody will be asking you for the recipe when you bring a batch of these by. I brought these to a neighborhood bbq last week and that's exactly what happened. I told everyone who asked to watch for them on Cupcake Diaries sometime in the next week. So here they are!
Ingredients
11 Tbsp. unsalted butter, softened
1 c. brown sugar, packed
1/2 c. granulated sugar
2 eggs
1 tsp. vanilla
1 tsp. baking soda
1/2 tsp. sea salt
1 tsp. cinnamon
2 1/2 c. flour
1/2 c. semi-sweet chocolate chips
1 c. mini marshmallows
4 regular sized Hershey bars, broken into pieces
2 packages graham crackers, broken into square (Not to be confused with two boxes of graham crackers.)
Directions
Preheat oven to 375 degrees. Line a cookie sheet with parchment paper and set aside.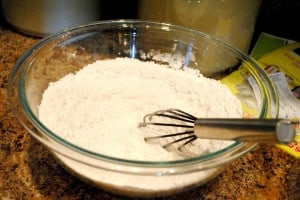 2. In a medium bowl, whisk together the flour, baking soda, sea salt, and cinnamon to combine. Set aside.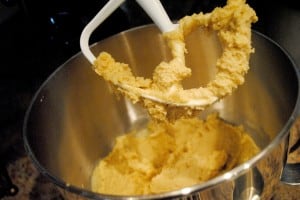 3. In the bowl of an electric mixer, cream butter with white and brown sugar till light and fluffy.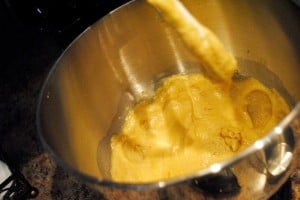 4. Add the eggs and vanilla. Mix until well combined.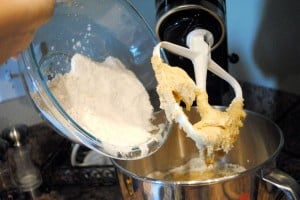 5. Add the flour mixture to the butter mixture. Mix on low speed till combined.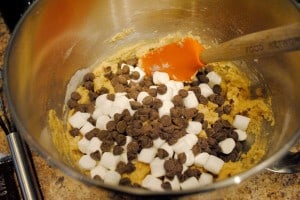 6. Fold in the chocolate chips and marshmallows. Cover the dough and put it in the fridge. The original recipe says to put it in the fridge for one hour to overnight, but I used it about 30 minutes later and it was fine.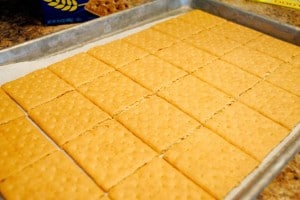 7. While the dough is chilling, place the graham cracker squares on the pan with the parchment paper. Put them close enough together that they're touching. You'll have more graham crackers and more dough so be prepared to make another pan of these!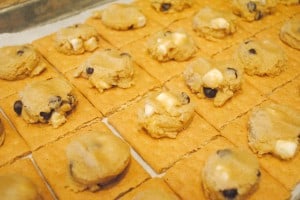 8. Place about a tablespoon to 1 1/2 tablespoons of dough on each graham cracker. A standard cookie scoop full will work great. Press down slightly with your fingertips on each dough ball. Bake for 5 minutes.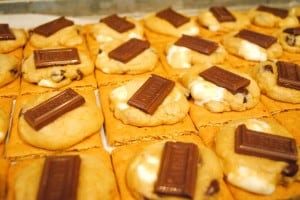 9. After the cookies bake for 5 minutes, take them out of the oven and press a piece of Hershey bar on each one. You can place as many or as little pieces of chocolate as you'd like on each. I liked how one piece per cookie looked and tasted.
Bake for 5-7 more minutes or until the dough begins to turn light brown. The dough will have run together over the tops of the other crackers. For clean cutting, cut them when they're completely cool. Otherwise there's marshmallow all over.
Enjoy! And good luck having leftovers to take home from your next party!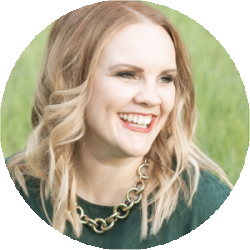 Alli is the food blogger and photographer behind Cupcake Diaries. Nestled in Northern Utah with her four young boys, hubby, and a full pantry, she loves baking all kinds of treats as well as quick and easy meals for her family. What started out as sharing a few recipes with family members here and there soon turned into a full-functioning recipe blog with readers from all around the world! Alli is a full-time mom who enjoys music, holidays, and spending time with her family.