Ooey gooey marshmallow Peeps are sandwiched between two graham crackers with squares of chocolate. Peep S'mores are the perfect Easter treat!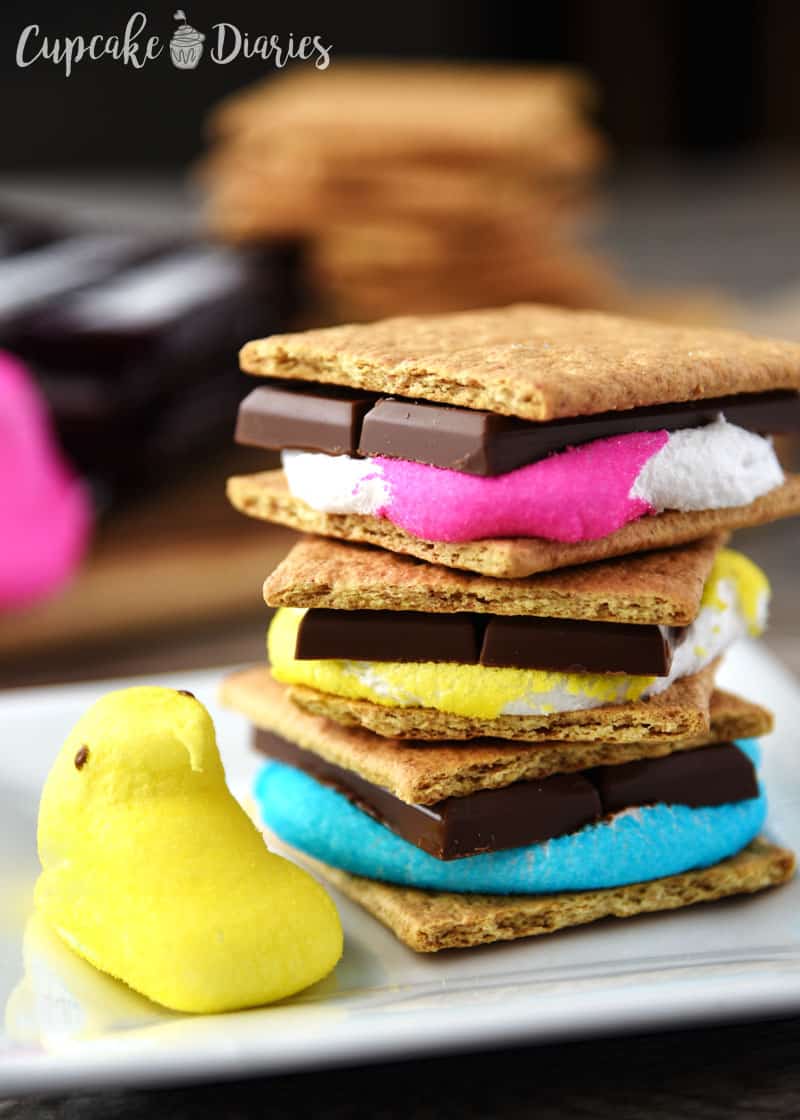 Peep S'mores are officially my favorite version of the s'more EVER. Of all the ways I've turned the classic s'more into a cake, bar, cookie, etc., these little guys take over my #1 spot. I think it's the sugar on the peeps that make these so irresistibly delicious. This is a great way to use leftover Peeps from Easter!
And it's safe to say that Peeps S'mores are one of my all time favorite treats. Yep. I said it. Recently I was on a very strict diet and I gave myself a cheat meal once a week. For dessert one night, all I wanted was a Peep S'more. And it did not disappoint!
Peeps S'mores
Ingredients
Marshmallow Peeps

any color

Hershey bars

graham crackers
Instructions
Place a Peep on half a graham cracker and place it in the microwave on a microwave safe plate. Heat for 5-10 seconds, or until the Peep starts to get bigger. Place two pieces of chocolate on the Peep and cover with the other graham cracker end.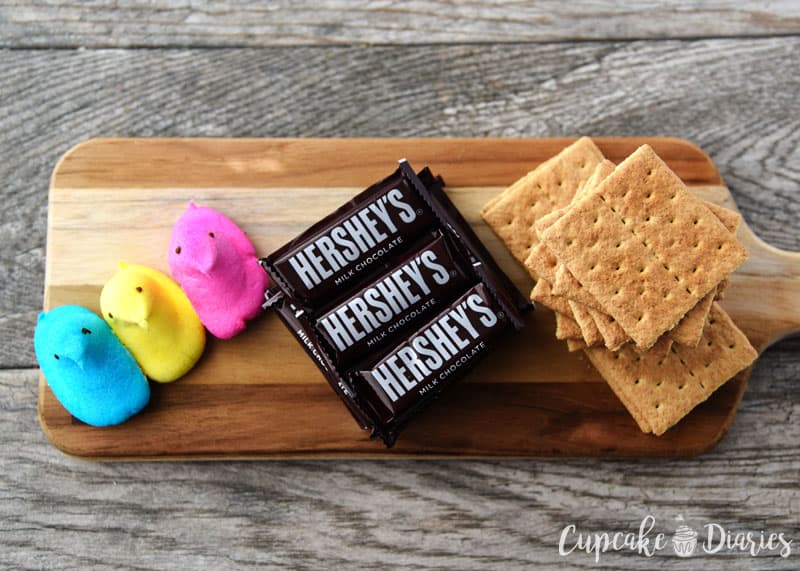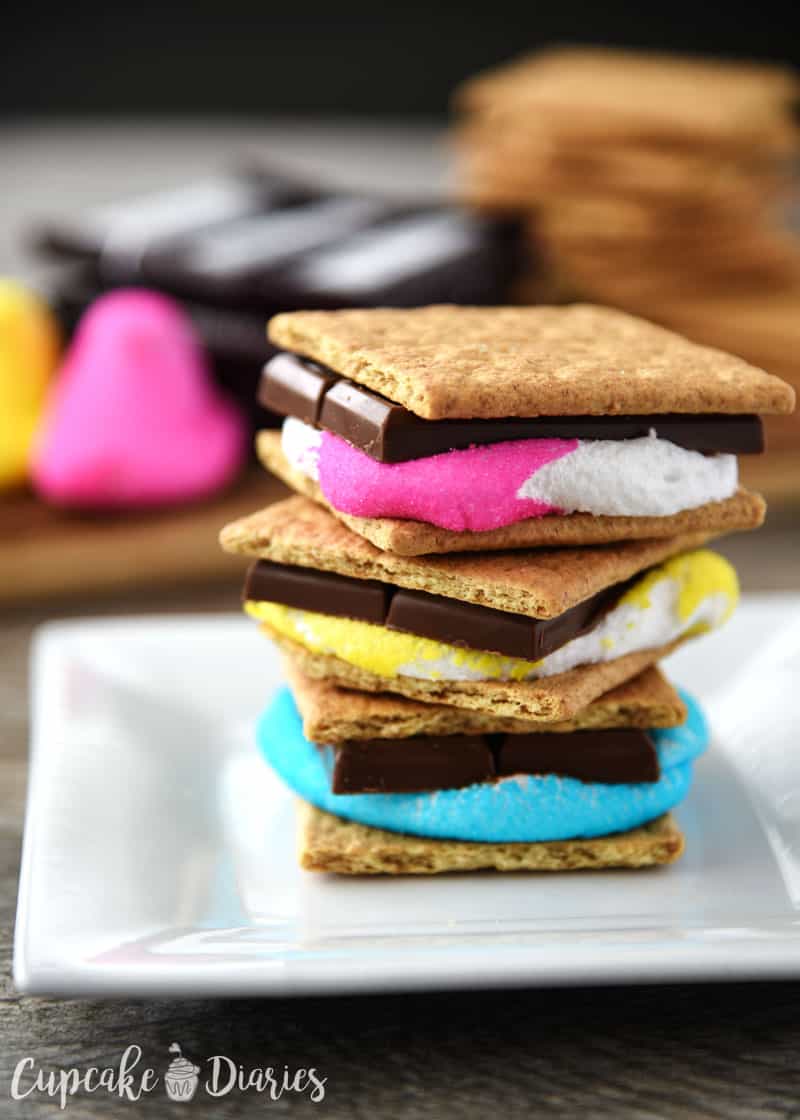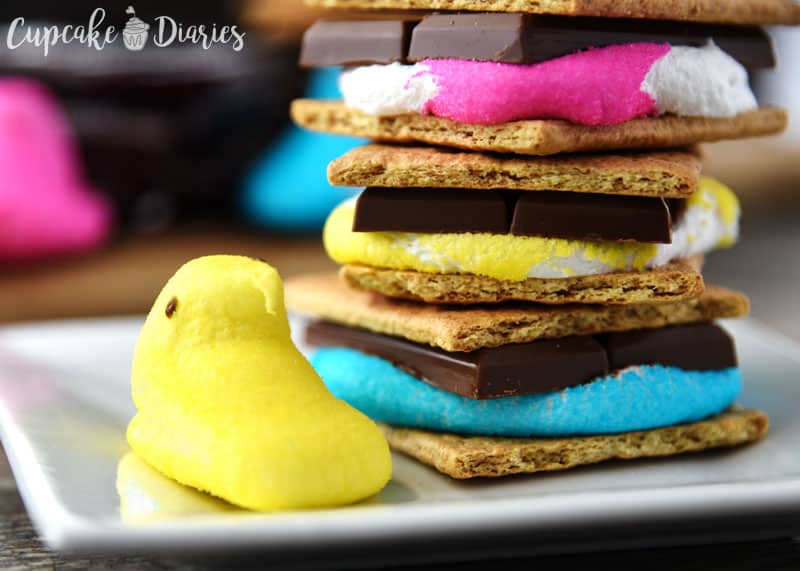 "Then you scarf. Kinda messy, but good!" (Name that movie! ha ha)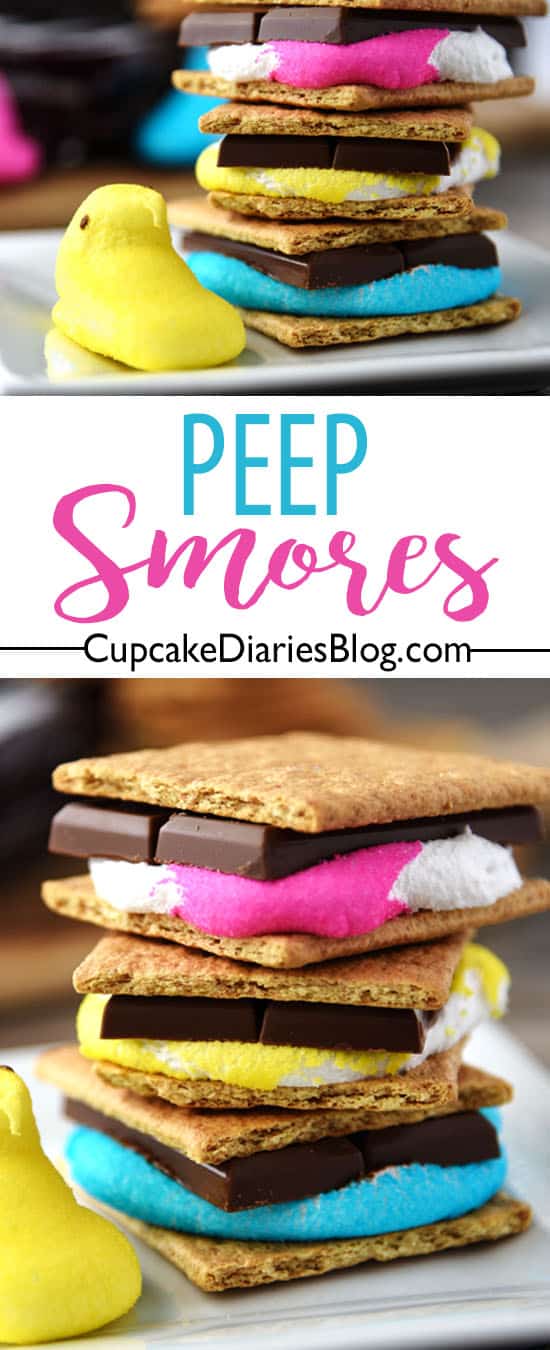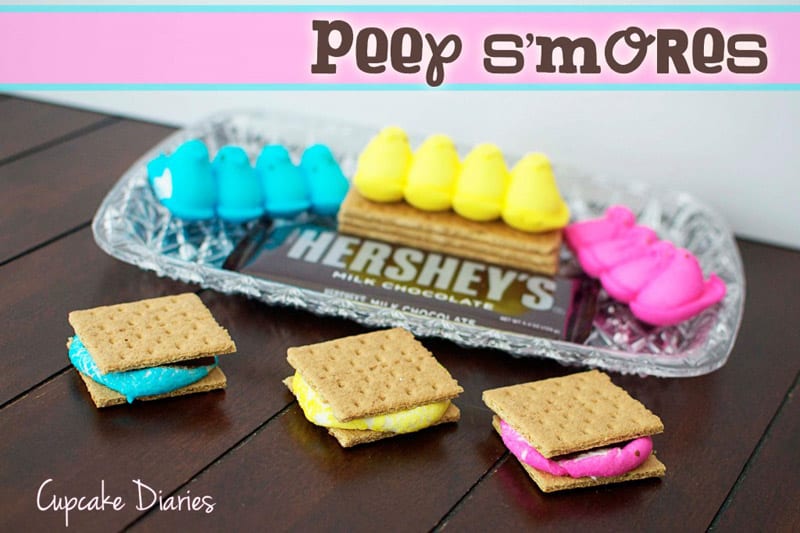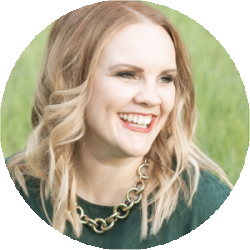 Alli is the food blogger and photographer behind Cupcake Diaries. Nestled in Northern Utah with her four young boys, hubby, and a full pantry, she loves baking all kinds of treats as well as quick and easy meals for her family. What started out as sharing a few recipes with family members here and there soon turned into a full-functioning recipe blog with readers from all around the world! Alli is a full-time mom who enjoys music, holidays, and spending time with her family.