Mini Biscuit Pizzas are so easy for making personal pizzas! The whole family will love making these little guys. They're so yummy and fun!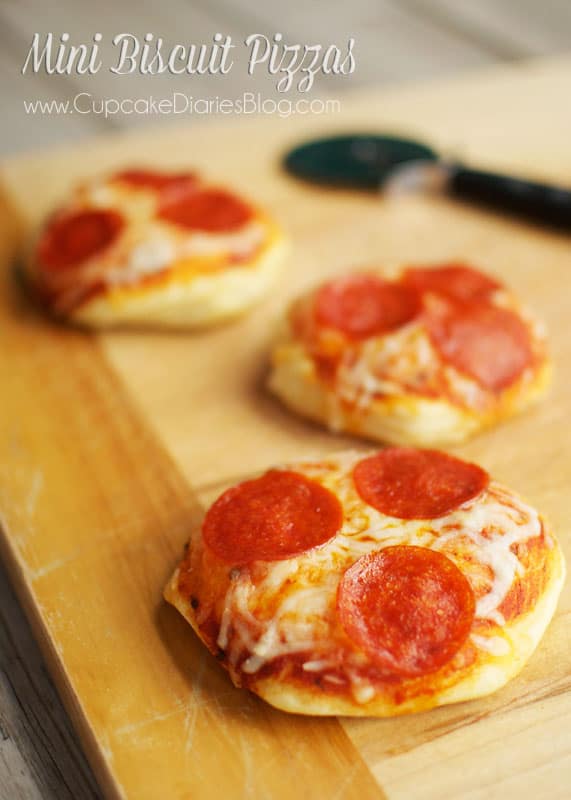 Last night's dinner was inspired by my husband. He suggested something he and his siblings ate all of the time when they were kids. His mom made them little pizzas on biscuits and they just loved them. I thought this was such a cute and clever idea! Especially for kids. We got everything going and put in the oven. Then Tyson turned on the TV and we saw a Pillsbury commercial with a "dinner idea" using the big biscuits to make pizzas. So much for our super creative idea! And I'm sure a lot of you have actually done this before. But I sure thought we were doing something pretty neat here! Oh well. They were delicious, fun to make, and even more fun to eat!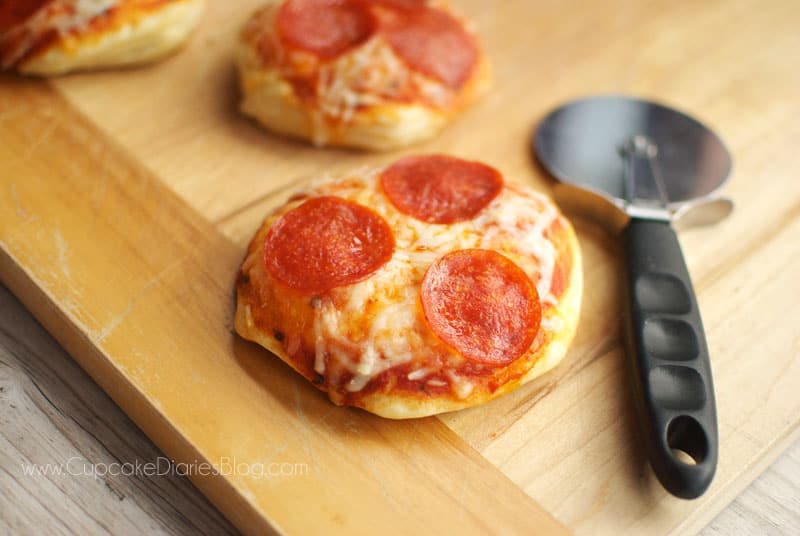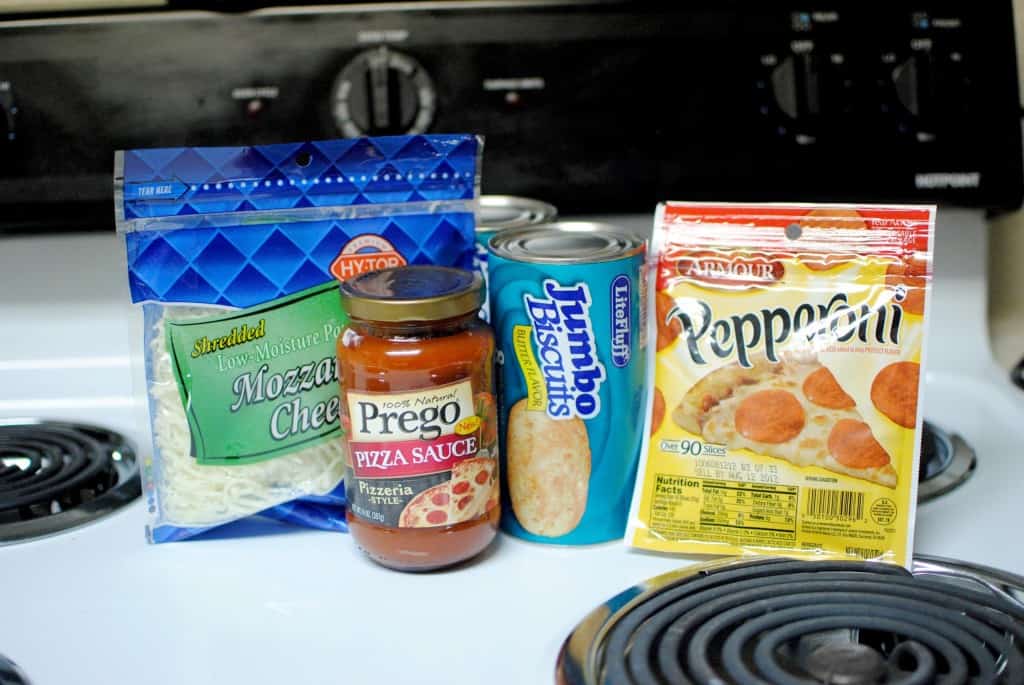 And this is all you need to make them. What a nice change of pace! Only four ingredients.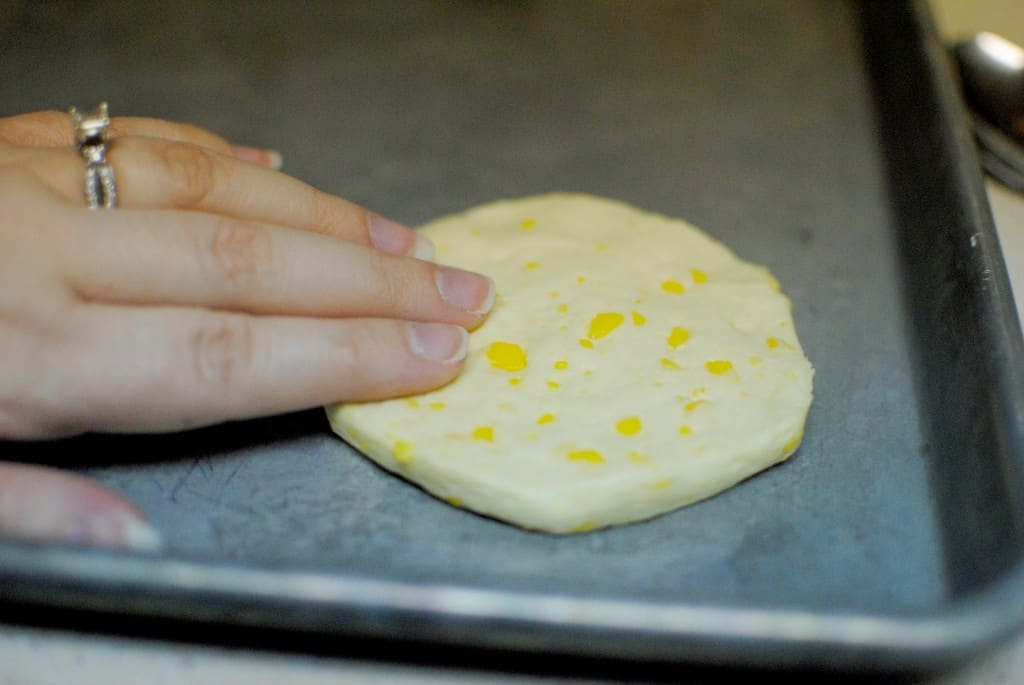 Begin by placing each unbaked biscuit onto a cookie sheet and flattening them out. You can make them as thin or as thick as you want, but they're going to rise a little bit so you can make them pretty thin.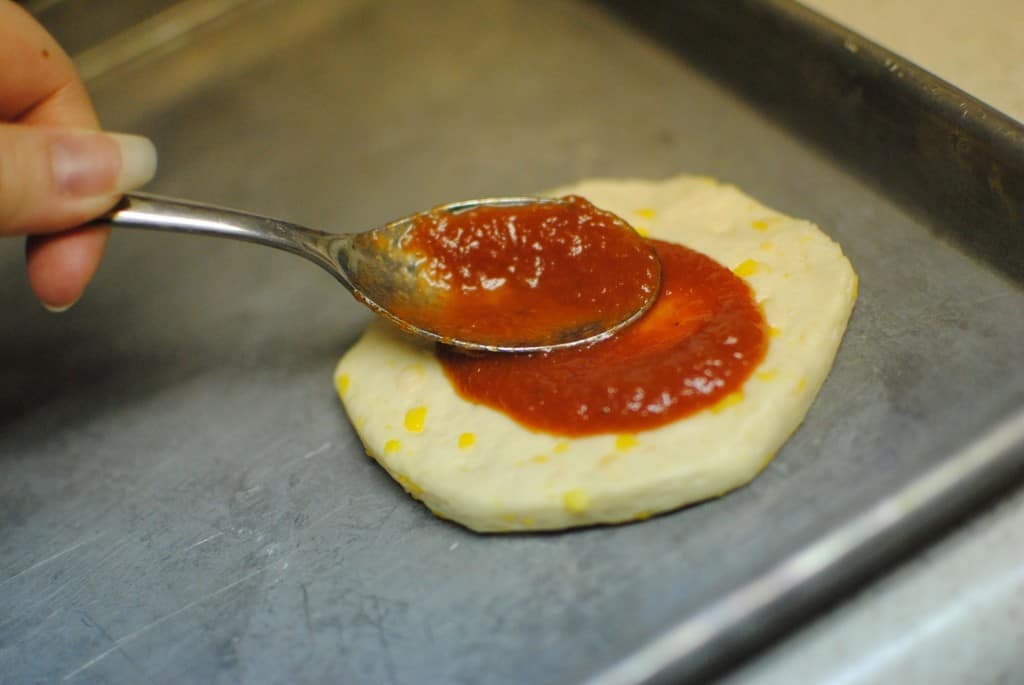 Then spread some pizza sauce over each flattened biscuit.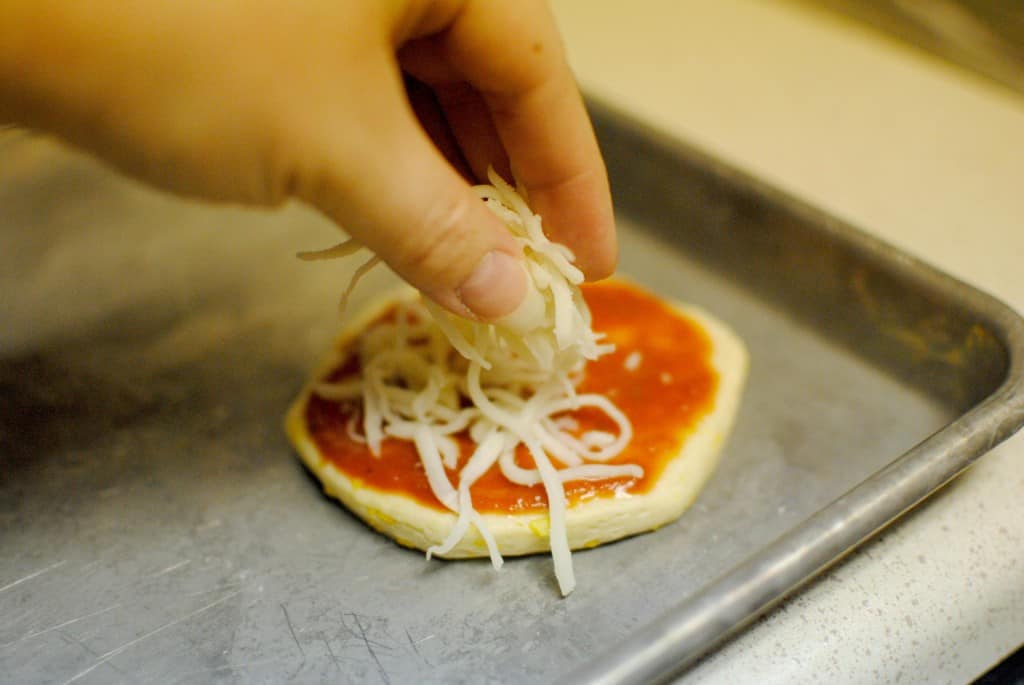 Next, sprinkle some mozzarella cheese over the top of the pizza sauce.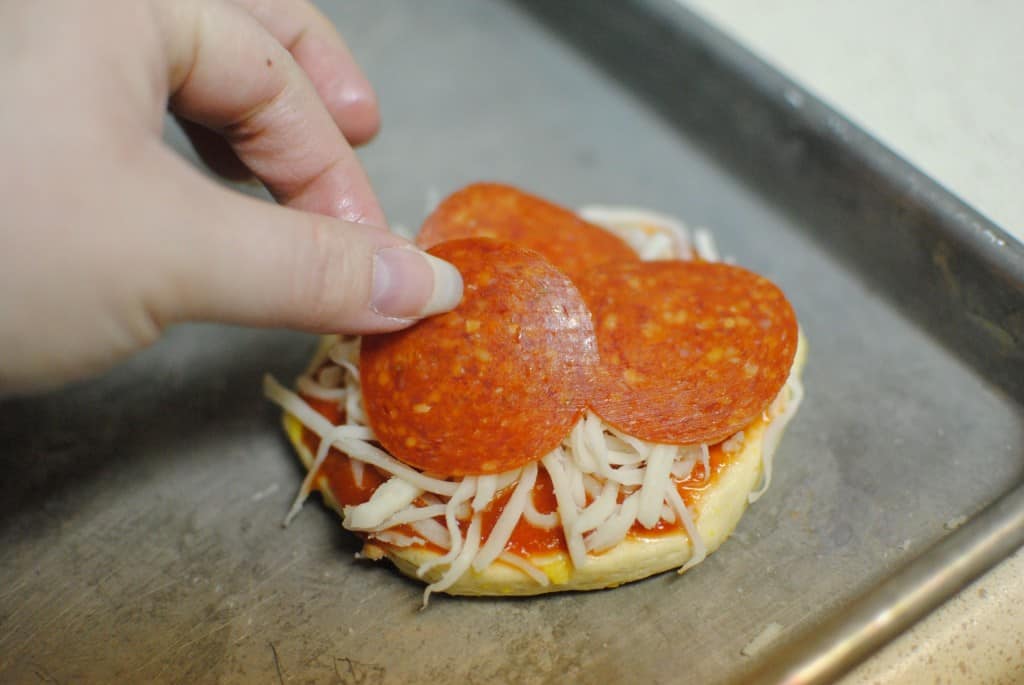 Add pepperoni slices or other desired toppings right over the cheese.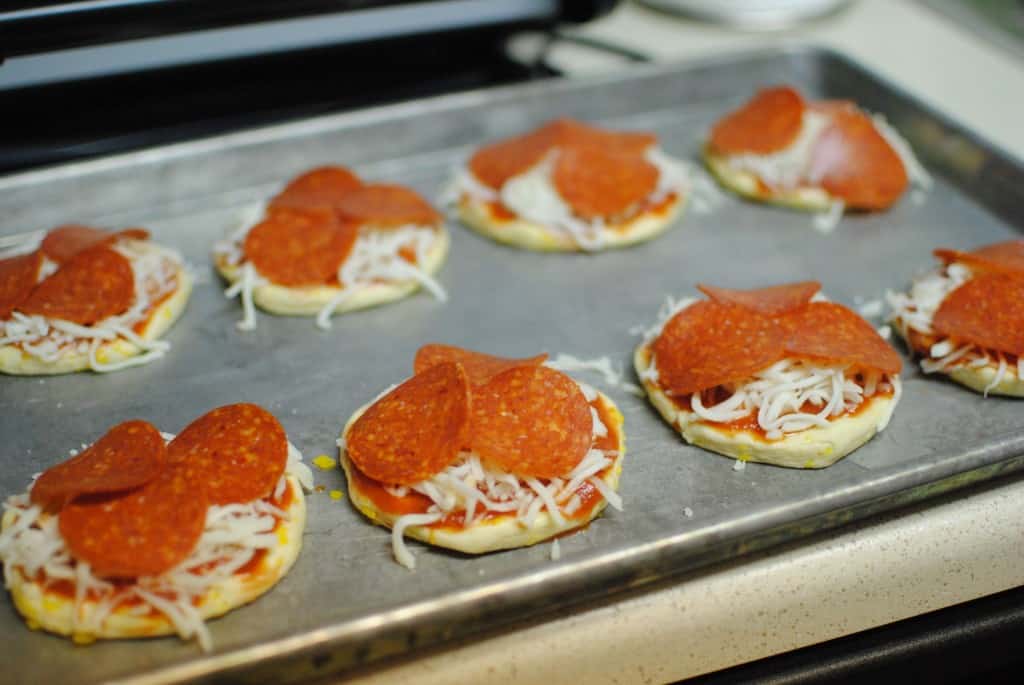 And that's it! Just pop them in the oven and bake from here. Super easy dinner that everyone will love!
Love pizza? Check out these other recipes!
Mini Biscuit Pizzas
Ingredients
2

packages canned jumbo biscuits

1

pkg pepperoni slices

or other desired pizza toppings

2

c.

mozzarella cheese

shredded

1

small jar pizza sauce
Instructions
Place biscuits on two ungreased cookie sheets. Press down with fingers to flatten each biscuit.

Spread 1-2 Tbsp pizza sauce over each biscuit. Top with 2-3 Tbsp shredded mozzarella cheese.

Finally, top with pepperoni slices, or other pizza toppings. Bake according to directions on biscuit package.