A family favorite as long as I can remember! This pizza is so easy to make and a sure hit for your family. This is a fun dish to involve the kids in making, too.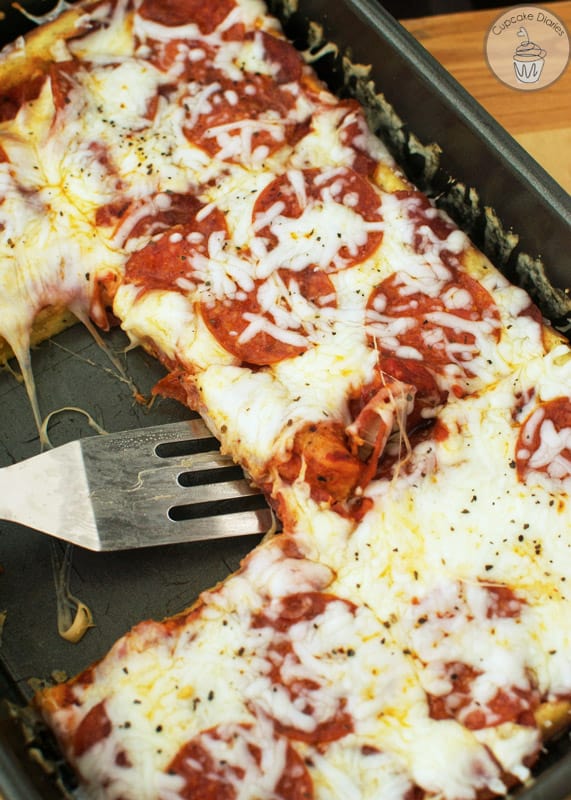 My childhood was full of meal memories, a lot of which involved an easy homemade pizza recipe. My mom's friend, Jan, gave her the recipe and it was one of the meals we had over and over all growing up. We loved it! The crust comes together quickly and you can pour it right into your pan and bake it. No rising needed. Super easy and fast!
This pizza bakes in a cake pan, whether you're doing a rectangular 9×13, as seen above, or a round cake pan. I hope your family enjoys this pizza as much as I did as a kid and my family does now!
Ingredients
2 c. flour
2 tsp. salt
1 tsp. Italian seasoning
4 eggs
1 1/3 c. milk
1 (10-12 oz) jar pizza sauce
2 c. mozzarella cheese
1 (6 oz) package pepperoni slices
Instructions
In a medium bowl, whisk together flour, salt, and Italian seasoning. Combine eggs and milk in a small bowl and add to dry mixture. Spread the dough into a greased 9×13 pan.
Top dough with sauce and desired toppings and half the pepperoni slices. Bake 20 minutes at 425 degrees. Top with cheese and remaining pepperoni. Place back in the oven until cheese melts. Cut into 6-8 slices and serve.
https://www.cupcakediariesblog.com/2010/10/easy-homemade-pizza.html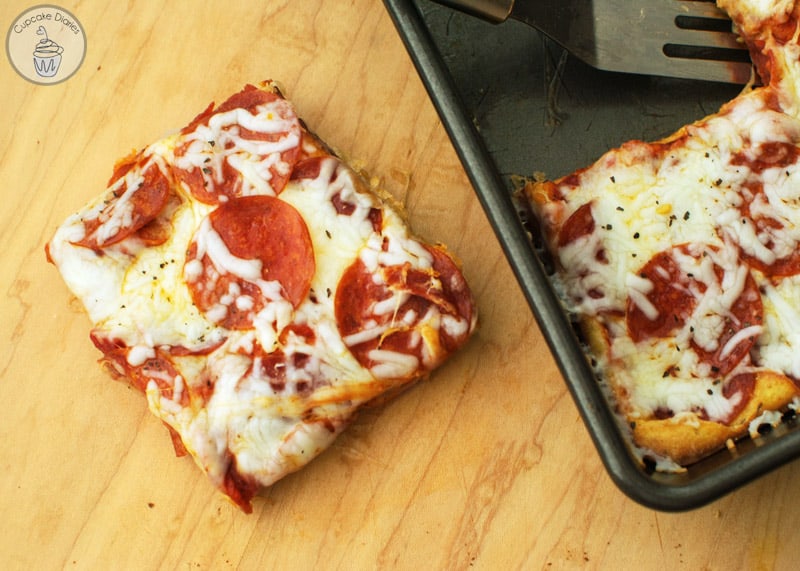 Here are some of our other favorite pizza recipes!