Pizza night is always a favorite at our house. It's something I know my kids will love, and my husband and I love it just as much! Recently we wanted to make our own version of a Chicken Bacon Ranch pizza. And I wasn't at all surprised when everyone loved it. With a little prep, it was super easy to put together and so yummy.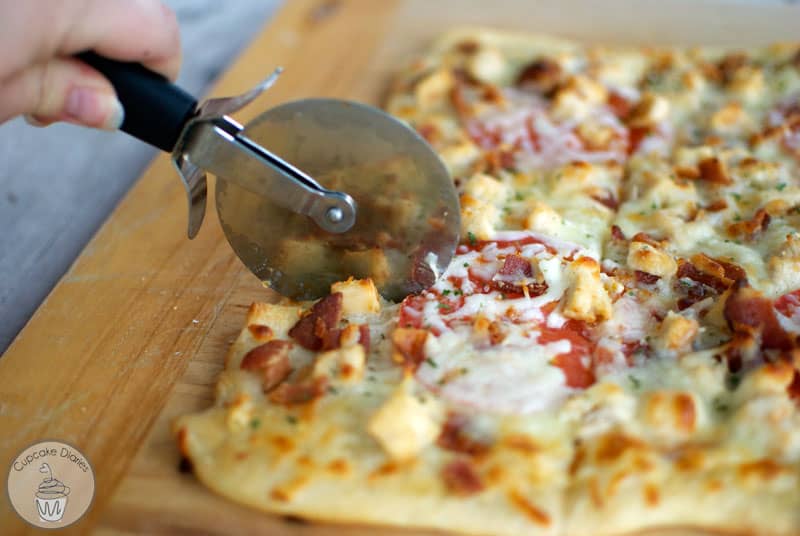 I think I've made pizza dough once in my entire life. I love cutting all of that time out by using Pillsbury pizza crusts. And they taste so good! They also make it really easy to roll out on a cookie sheet or baking stone.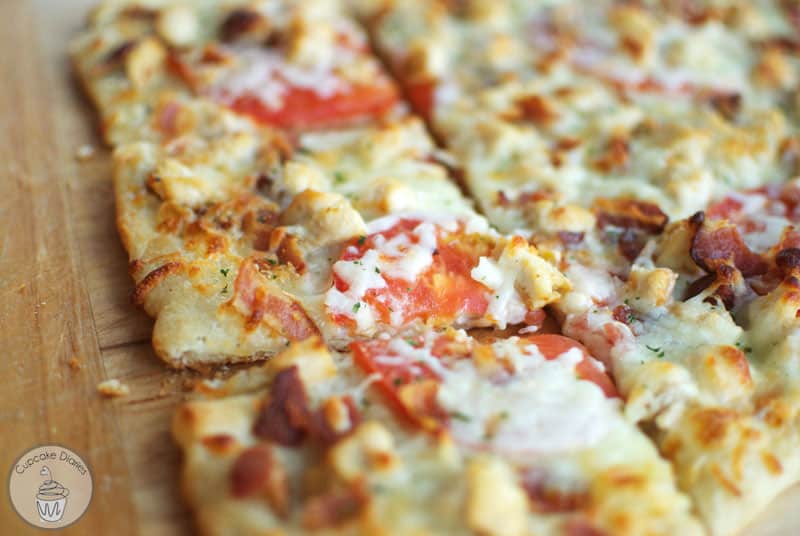 I already can't wait to make this pizza again. It was easy and a crowd favorite for sure!
Chicken Bacon Ranch Pizza
Ingredients
1 thin crust Pillsbury pizza dough
1 chicken breast, cooked and cut into small pieces
6 strips of bacon, cooked and crumbled (about 1/2 c.)
1 large tomato, sliced thin
2 c. grated mozzarella cheese
1/2 c. ranch dressing
2 tsp. minced garlic
Instructions
Preheat oven to 400°.
Roll out pizza dough onto a greased cookie sheet or a pizza stone. Spread minced garlic over the dough; add ranch dressing and spread evenly over dough.
Cover dough with 1 c. mozzarella cheese. Add tomato slices, chicken, and bacon. Cover with remaining 1 c. cheese.
Bake 12-14 minutes, or until crust is golden brown.
https://www.cupcakediariesblog.com/2014/10/chicken-bacon-ranch-pizza.html
Looking for more pizza ideas? Here are a few more of our favorites…