Restaurant style egg rolls you can make at home! These egg rolls are baked so they have a lot less calories.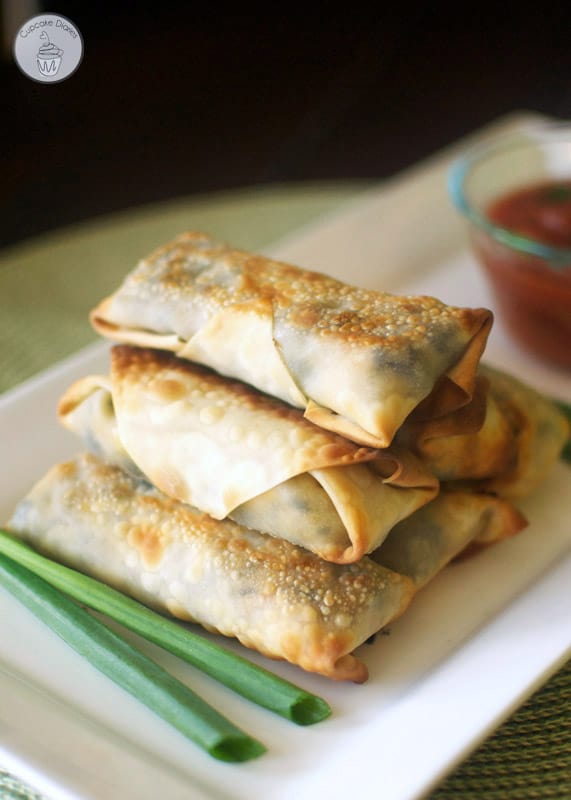 After four days of living in our new place I decided I should probably cook a meal for my family. I didn't want to make anything too crazy so these Baked Southwestern Egg Rolls were the perfect idea. They were so easy to make and my husband LOVED them. I could call these a "Copycat Recipe" because they taste a lot like the ones from Chili's restaurant. Tyson said he even liked these ones better. They were seriously SO easy. Just what I needed! A quick, delicious, easy breezy meal.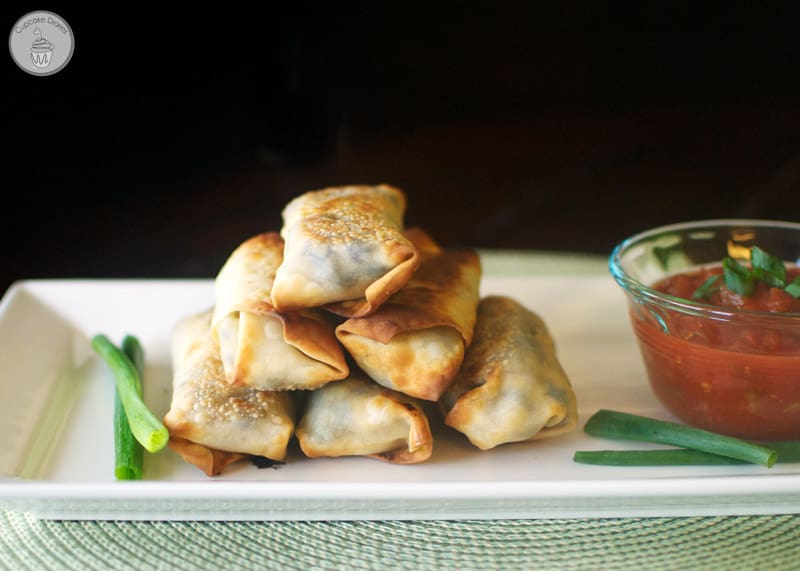 I am a huge fan of egg rolls. But I don't like to eat them a lot because most of the time they're fried. (The deep fried egg rolls at the Eastern Idaho State Fair are my FAVORITE!) These egg rolls I made for dinner on Wednesday night are baked so I feel better about eating them. The ingredients aren't high in fat or anything crazy either. It's pretty much a win/win situation!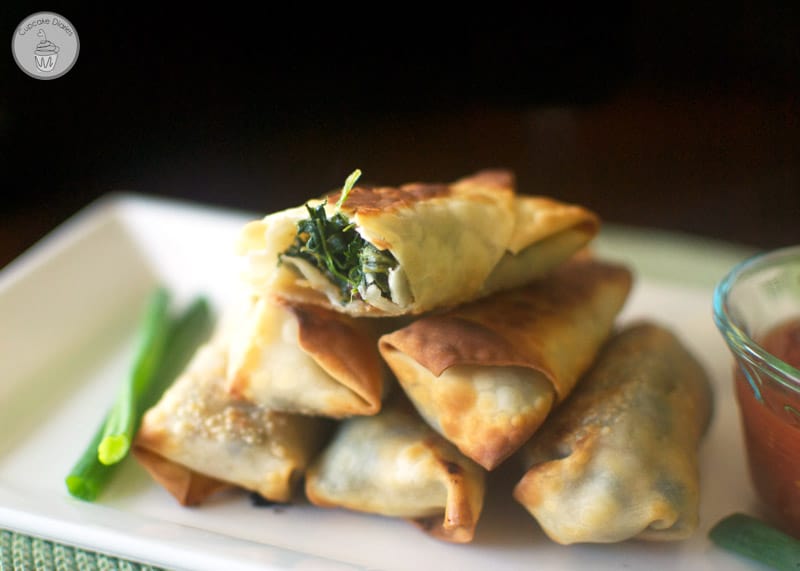 Just look at those innards. I'm drooling!
These egg rolls are great for dinner as well as party food and appetizers. This recipe is a keeper for sure, and I have a feeling I'll be making them regularly at our house!
Baked Southwestern Egg Rolls
Ingredients
1

package egg roll wrappers

2

c.

frozen corn

thawed

1

15 oz can black beans, drained and rinsed

1

10 oz package frozen chopped spinach, thawed and squeezed dry

2

c.

shredded Mexican or fiesta blend cheese

1

4 oz can diced green chiles, drained as much as you can

4

green onions

chopped

1

tsp.

ground cumin

1/2

tsp.

chili powder

1

tsp.

salt

1/2

tsp.

pepper

1/4

tsp.

cayenne pepper

1

egg

beaten
Instructions
Preheat oven to 425°.

In a large bowl, combine everything but egg roll wrappers; mix well.

Lay an egg roll wrapper on a clean surface with a point toward you. Place 1/4 cup of the filling right in the middle of the wrapper.

Take the point closest to you and fold it over filling.

Then fold in side points.

Roll up wrapper until a small part of remaining point is still showing.

Finally, dip your finger in egg and lightly brush it onto the free corner. Press against egg roll to seal. Repeat with the remaining wrappers and filling.

Lightly spray tops of egg rolls with cooking spray. Bake for 12-15 minutes, or until lightly golden. Serve with salsa or ranch dressing.