New Years Candy Dice Game is a great option for the kids to play this New Year's Eve! It's easy, fun, and they win candy!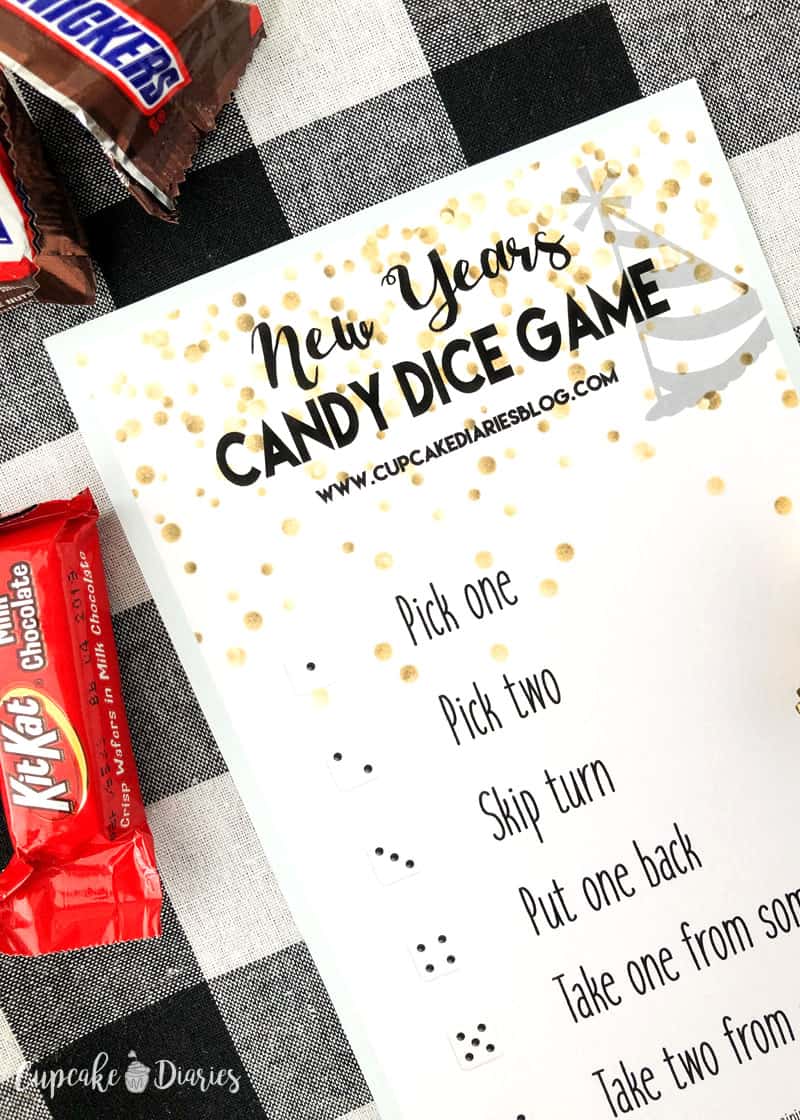 For years our little family was spending New Year's Eve with some of our friends we met when we first moved to Utah. They have since moved to Idaho, and every year on New Year's Eve we think of them and miss them. We loved including our kids each year, and I know they would have loved playing New Years Candy Dice Game together! Bret and Erin, we love and miss you guys!
I love this game because it not only keeps the kids busy, it's easy enough for them to play without a parent standing over their shoulder. All you need is at least one kid around who can read.
If you don't have a ton of people in your family you can play this game all together with kids and adults. Also, you can just let the kids play or you can break it up into a kids game and an adult game. Just print and play! (I also made one for Valentine's Day, St. Patrick's Day, Easter, football season, Halloween, Thanksgiving, and Christmas!)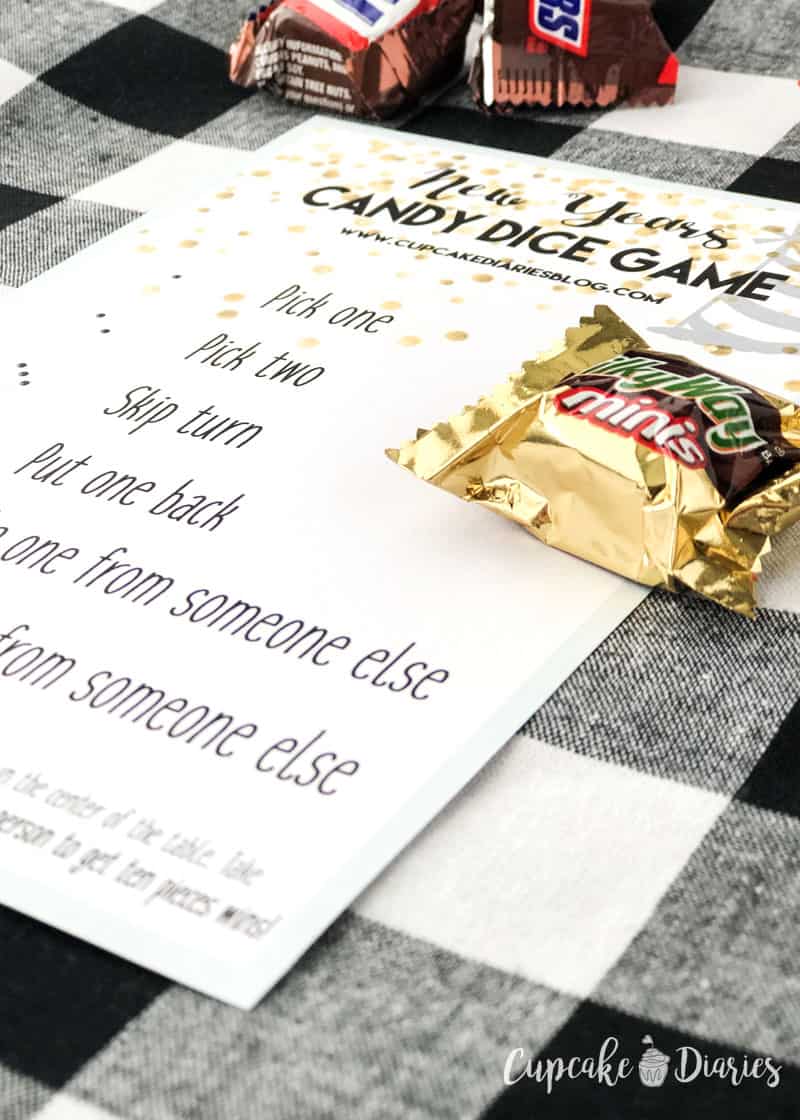 Everything You Need to Play New Years Candy Dice Game
Printed copy of New Years Candy Dice Game, for reference (download HERE)
one twist ties
wrapped candy
twist ties or ribbon, to tie up bags
HOW TO PLAY
Gather 5-6 children in a circle or around the table.
Give each child four or five pieces of candy for play then place remaining candy in the center of the group.
Start the game! When rolling a 1 or 2, the children will pick from the pile in the center.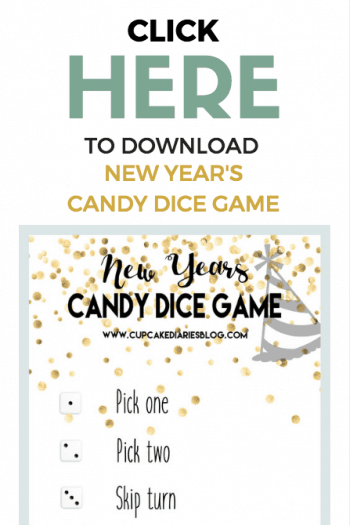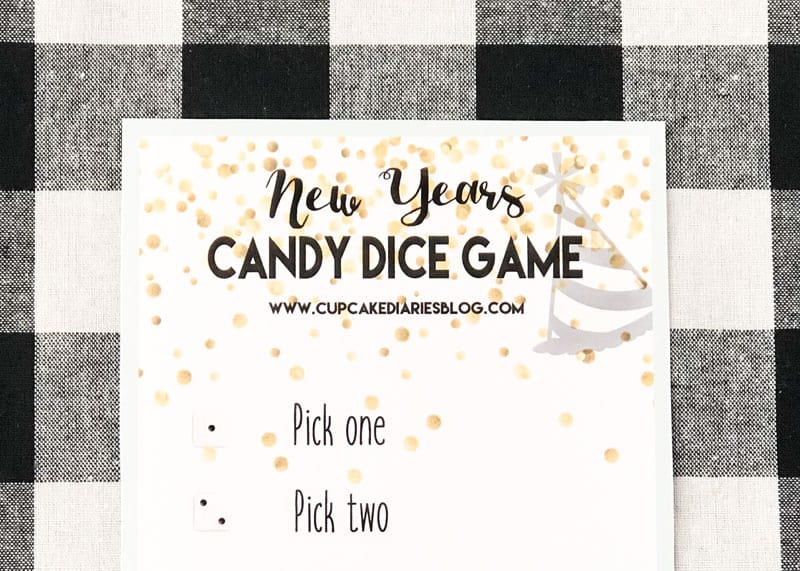 Looking for a few more New Year's games for kids? Here are a few more from some of my friends!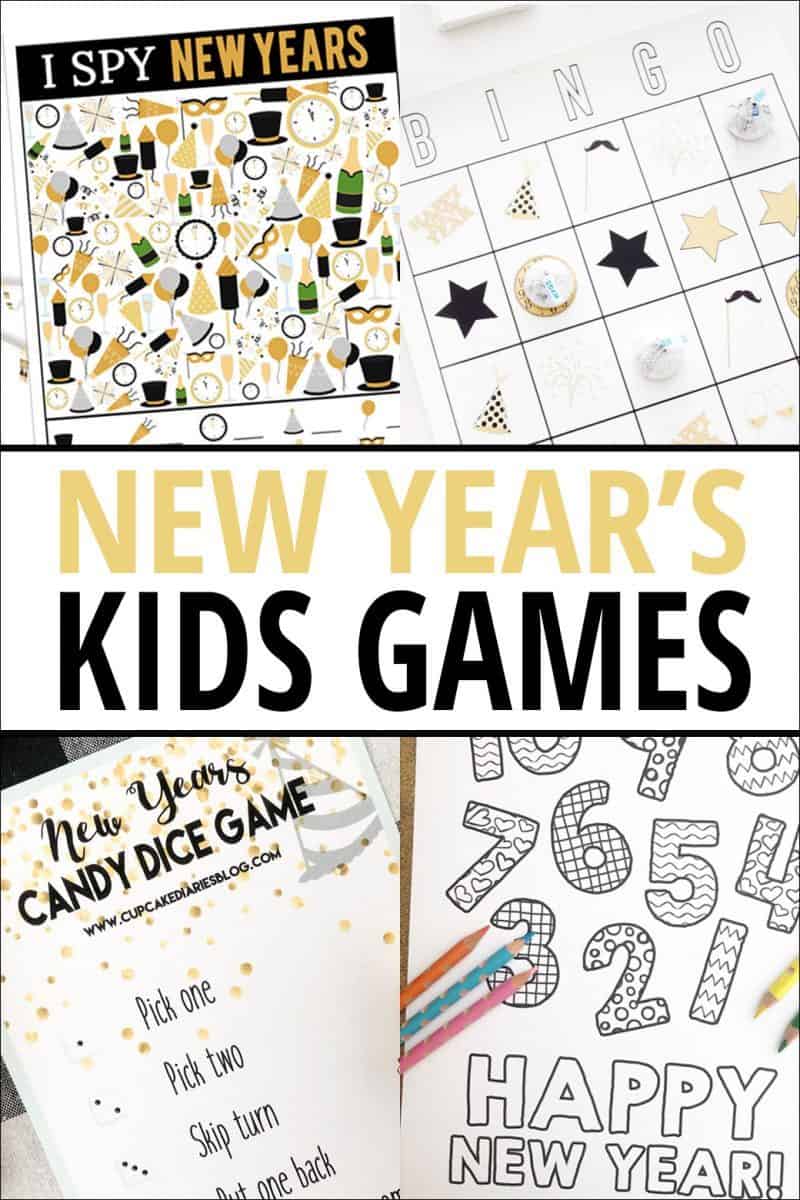 New Years I Spy from Over the Big Moon
New Years Bingo from Pretty Providence
Happy New Year Coloring Page from My Sister's Suitcase