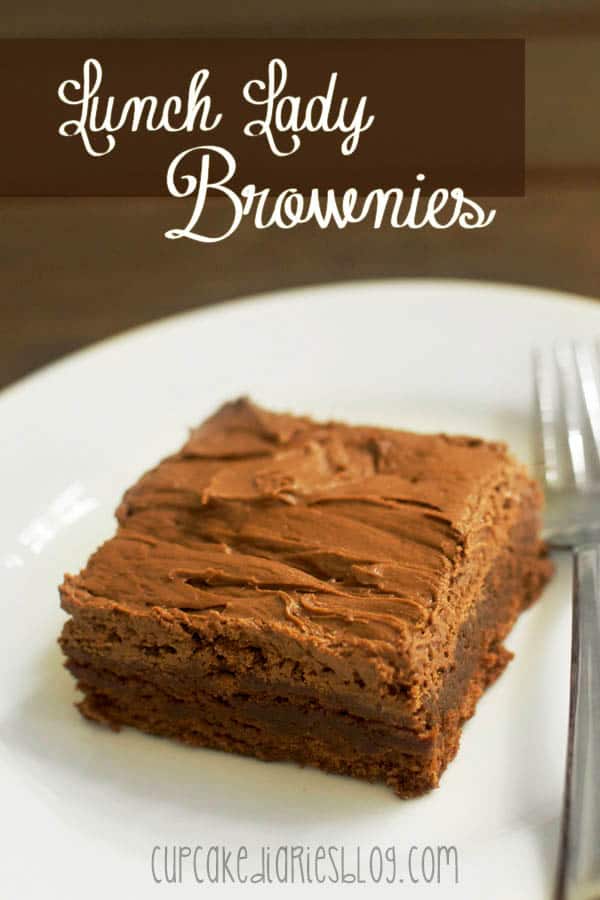 A couple months ago when we were visiting family in Idaho I was at my parents' house for dessert and games. Mom had made a batch of brownies that everyone told me I HAD to try. My mom said, "Even Che' loves these brownies!" (Che' is my twin sister's husband and he is a lover of all things white chocolate. It was a pretty big thing for him to say he loved these brownies!)
They all weren't kidding when they said this was one of the best brownies they'd ever tried. I was in love at first bite! These brownies are what heaven would taste like if it were made of chocolate. Seriously SO good! They're so addicting and one of my very favorite chocolate desserts. And that's saying a lot! The brownie itself is good on its own, but that frosting is a simply amazing. It's that subtle almond extract flavor that my mom adds that makes the frosting so darn good!
And, let's be honest, I had way more than one at this get-together. WAY more!
*History of the recipe: Years ago a lunch lady from Iona, ID came up with this amazing brownie recipe and served it in the cafeteria at Bonneville Jr. High. She also entered these brownies in local bake sales and fundraisers, because who wouldn't want them? I'm proud to be a graduate of Bonneville High School up there in Idaho and have such a close connection to this recipe! So fun!
Lunch Lady Brownies
Ingredients
1

c.

butter

softened

2

c.

sugar

1/2

c.

cocoa

2

c.

flour

4

eggs

4

tsp.

vanilla
For the Frosting
1

c

butter

softened

3

c

powdered sugar

1/4

c

milk

pinch of

salt

1/8

tsp

almond extract
Instructions
Cream together butter and sugar. Add eggs one at a time, then add the vanilla. Add cocoa and flour. Mix batter until smooth.

Bake for 20-25 minutes at 350° in a greased 9x13 pan. Allow to cool completely before frosting.
For the Frosting
Use an electric hand mixer to blend butter until smooth; carefully add powdered sugar and mix.

Add milk, salt, and almond extract. Spread over cooled brownies, cut, and serve.
Don't miss these other brownie favorites!