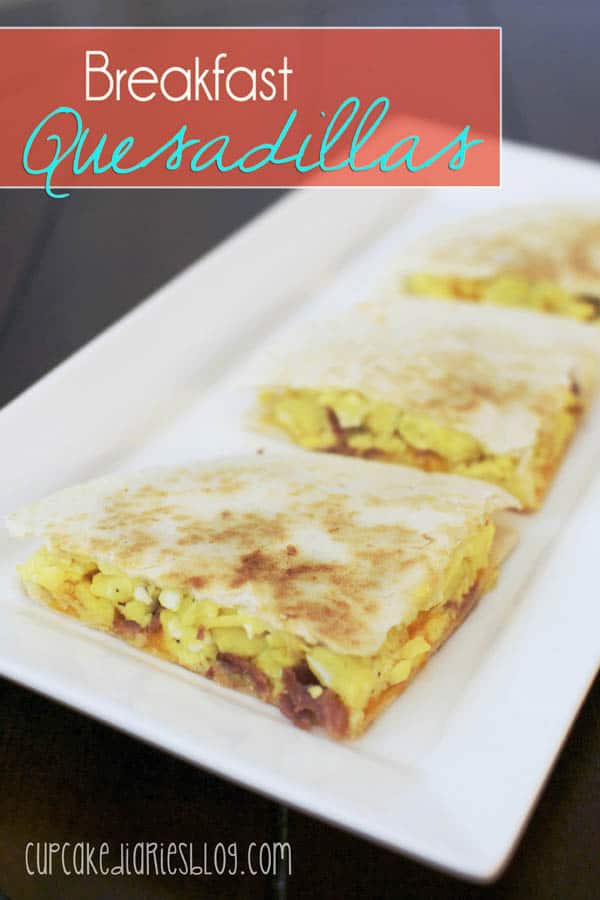 Last month my in-laws came to stay with us and it was so much fun. Before they arrived I went to the grocery store to pick up a few things, one of which being eggs. My father-in-law works at a dairy and always brings us some pretty fabulous goodies. This occasion was no different. He came in with a cooler full of dairy goodness. Chocolate milk, cheese, skim milk, and eggs.
I thought for sure we'd get all the eggs in the fridge eaten before they went bad. But when I noticed that we were getting close to the expiration date I decided to get planning meals that needed eggs. I had some tortillas in the fridge and we'd also just gotten a bunch of cheese, so I decided to make breakfast quesadillas for one of our dinners.
How much do I love these quesadillas? A lot!! I love scrambled eggs anyway, but eating them this way is my new favorite. The tortilla becomes nice and crunchy and the cheese is perfectly melted against the scrambled eggs. Yuuuum!!
medium soft flour tortillas
innards for the quesadillas, including but not limited to:
scrambled eggs
bacon
ham
cheese
hash browns
tomatoes
green peppers
Heat a saute pan over medium. (Grease if it's not a non-stick pan.) Place one tortilla down on the pan. Add desired filler ingredients, making sure everything is cooked beforehand, and add cheese very last. Cover with another tortilla and heat for about 2 minutes, or until lightly browned. Then carefully flip the quesadilla over to brown the other side. Cut into fours and serve.
Dip in salsa for an extra pop of flavor!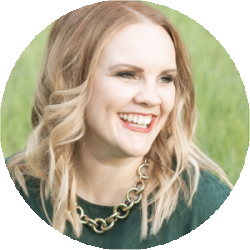 Alli is the food blogger and photographer behind Cupcake Diaries. Nestled in Northern Utah with her four young boys, hubby, and a full pantry, she loves baking all kinds of treats as well as quick and easy meals for her family. What started out as sharing a few recipes with family members here and there soon turned into a full-functioning recipe blog with readers from all around the world! Alli is a full-time mom who enjoys music, holidays, and spending time with her family.