I am being compensated by Cans Get You Cooking for sharing this recipe and information about cooking with canned foods. As always, all opinions are 100% my own.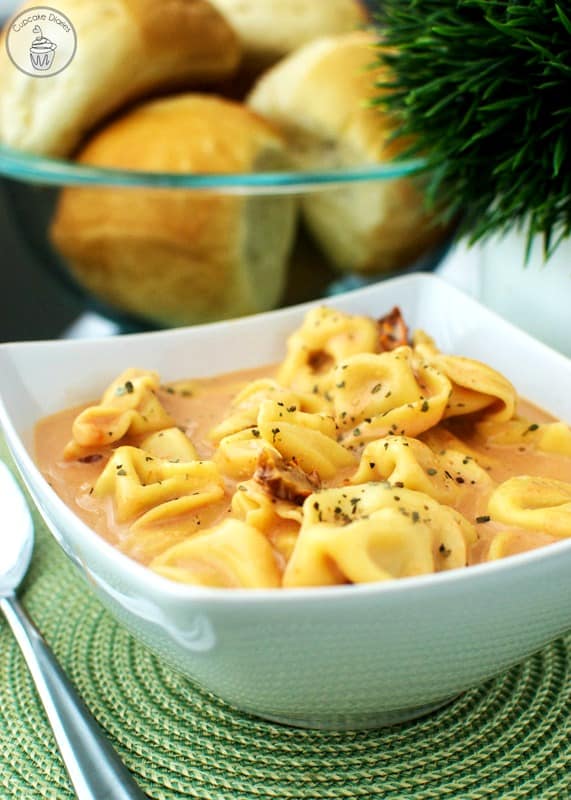 Last month I went to a dinner with a group of ladies and we all had to bring a soup or dessert. I was really excited to see what looked like a tomato soup with tortellini. I LOVE tortellini. I grabbed a bowl and it was love at first bite. The flavor combo was one of the best I've ever had. So I took those flavors and put my own spin on it with this soup recipe!
As a "canbassador" for Cans Get You Cooking this year, I have thoroughly enjoyed creating meals for my family that feature the goodness that is canned food. This recipe is perfect for this campaign for its use of canned tomato soup. Not only do the cans make this recipe extra easy, I can also count on the cans to hold all kinds of nutrients and goodness for my family. Not question!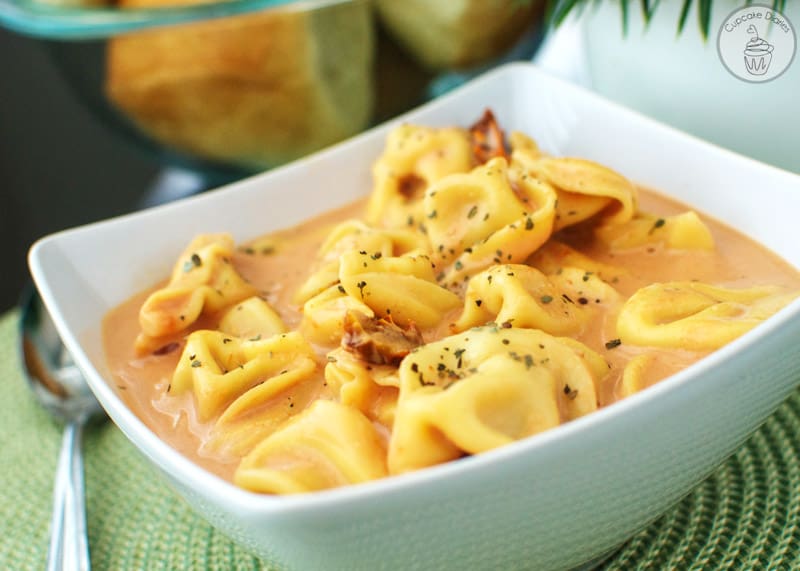 Every time I make this soup for people the majority of the group asks for the recipe. It's THAT good. Some have even said it tastes like something they would order at a restaurant. You're going to want to double the batch just so you can make sure there's enough for everyone to go back for seconds and thirds!
This is a perfect soup to serve for lunch during Christmas break. Or all winter long! Serve with rolls or bread for a balanced meal that the entire family is going to go crazy for.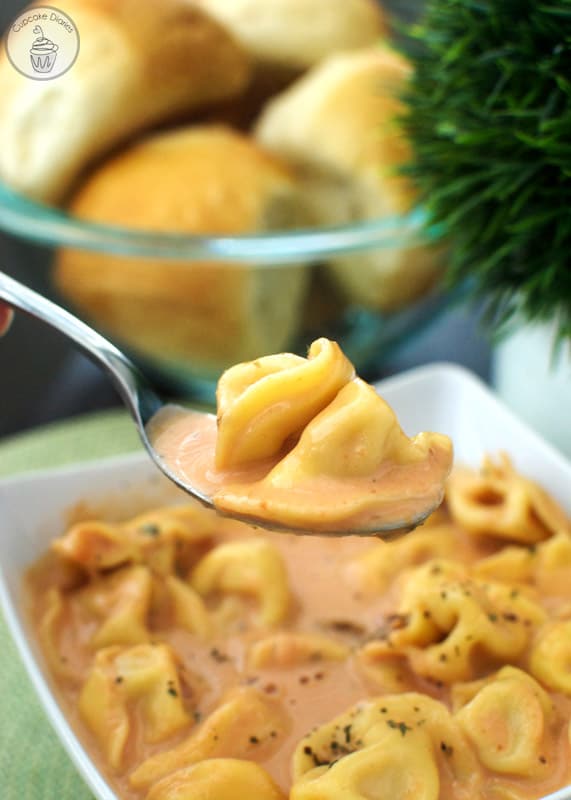 Creamy Tomato and Tortellini Soup
Ingredients
3

cans

10.75oz condensed tomato soup

2

c.

heavy cream

2

c.

chicken broth

2

c.

milk

1

8oz jar julienne sundried tomatoes, oil drained and roughly chopped

1

tsp.

dried basil

1

tsp.

salt

1

tsp.

onion powder

1

tsp.

garlic powder

1

20 oz package refrigerated cheese tortellini
Instructions
Combine tomato soup, heavy cream, chicken broth, milk, tomatoes, basil, salt, onion powder, and garlic powder in a large pot about one hour before serving. Heat over low heat to simmer.

Cook tortellini in boiling water for 7 minutes. Drain and carefully add to soup. Stir and allow to simmer and heat through until ready to serve.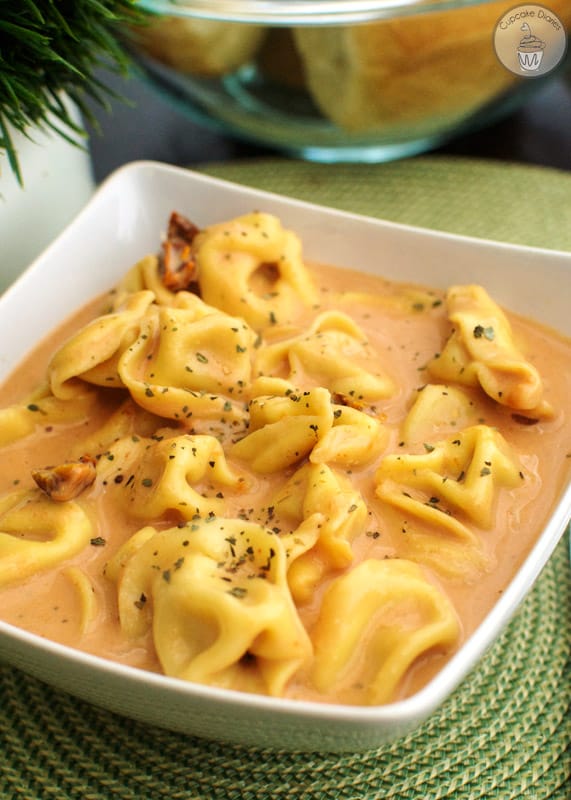 How's that Cantry looking these days? You can stock up on canned foods in your pantry, or "Cantry", and find that it's really easy to use those canned foods to make dinner throughout the week. My kids love having Progresso soup with bread and butter for dinner. We can also do a lot with Hormel chili very easily. What are some of your favorite canned foods to use for dinner?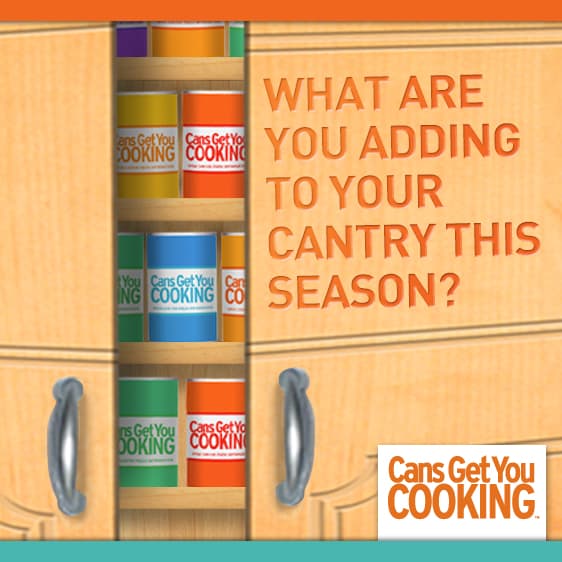 Stay connected to Cans Get You Cooking all over social media for recipe ideas and tips for your family. You can find Cans Get You Cooking on Facebook, Twitter, Pinterest, and YouTube.