It's Day 19 of "30 Days of Halloween" 2016 and I'm sharing one of my new favorite cupcakes with you today! Easily create the look of tasty candy corn on top of a decadent chocolate cupcake. You don't have to make anything from scratch with this recipe!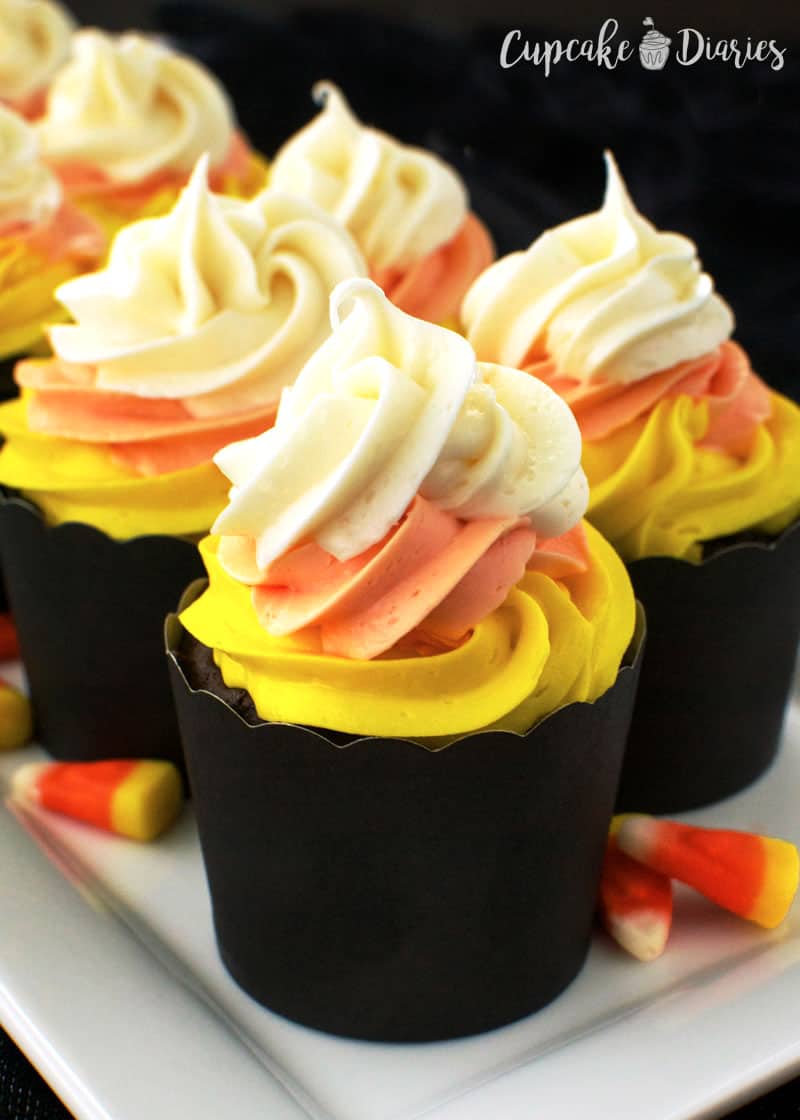 I love a good excuse to make a cupcake. Especially when it's holiday time! And as you know by now, Halloween is my ultimate favorite. There was no way I could go through this Halloween series without being able to make a Halloween cupcake! These Candy Corn Cupcakes were so easy to make and super fun. I plated some up for my neighbors and they've been a huge hit.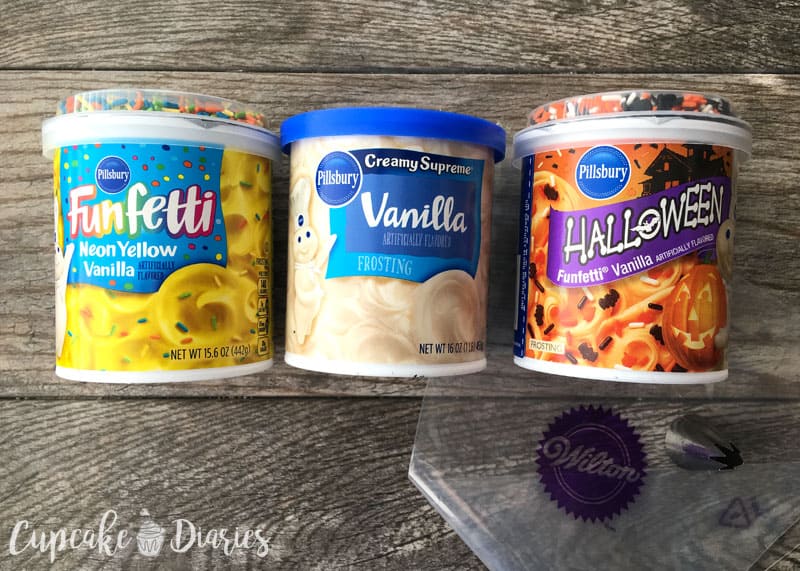 So here's the thing. I am a FIRM believer that making a cupcake doesn't have to be complicated. And for that reason I am here to tell you that not only did I make these cupcakes with canned frosting, but they each came pre-colored. BOOM. So easy!! Then you'll use a 16oz frosting bag for each color and your 1M star frosting tip.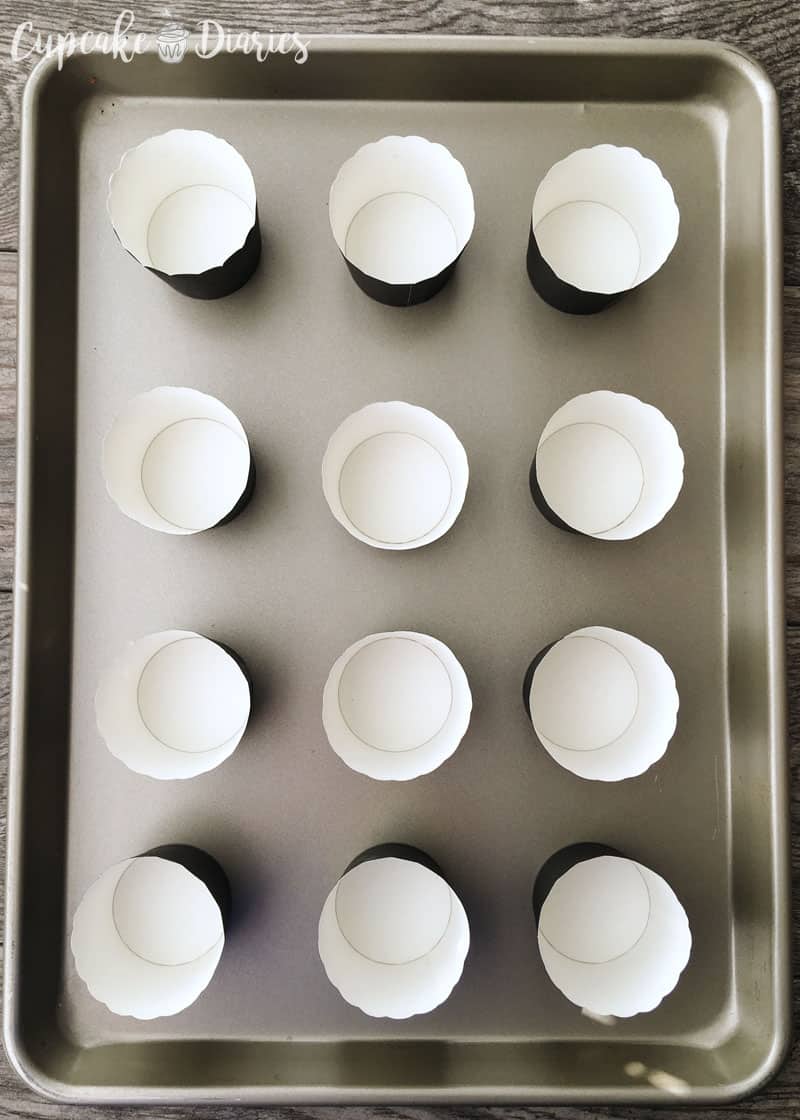 I got the best box of happy mail last week (You can see the video on Instagram!) and it was full of baking cups from Bake-In-Cup. I wish the Instagram story was still available so you can see my reaction when I first opened the box. They sent me so many different colors of bake-in-cups and I was so giddy about it! I decided it was a MUST that I use some of the black ones for these cupcakes. And I absolutely LOVE them. You can put them right on a cookie sheet (as many as you can fit) and they stand up all by themselves. They're made of a solid material that you don't have to grease. They're seriously the best thing ever and I can't wait to make more recipes with them!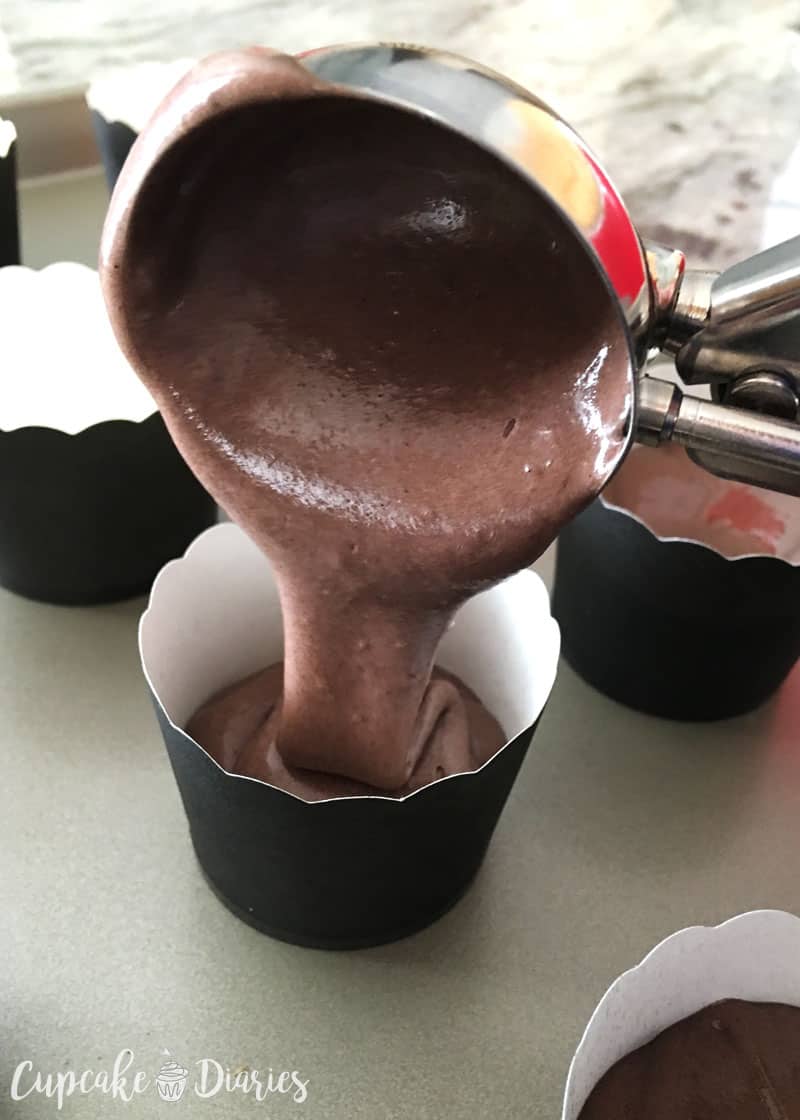 Use an ice cream scoop to easily fill each cup just over half full with batter. Then bake!

Once the cupcakes have cooled, it's time to frost! Place all the yellow frosting in a frosting bag fixed with your 1M star tip. Frost a swirl around the outside edge of each cupcake. Remove frosting tip, clean and dry it, then put it in another frosting bag. Fill that bag with orange frosting and make a circular swirl in the center of each cupcake. Repeat the same process with the white frosting to make a candy corn look.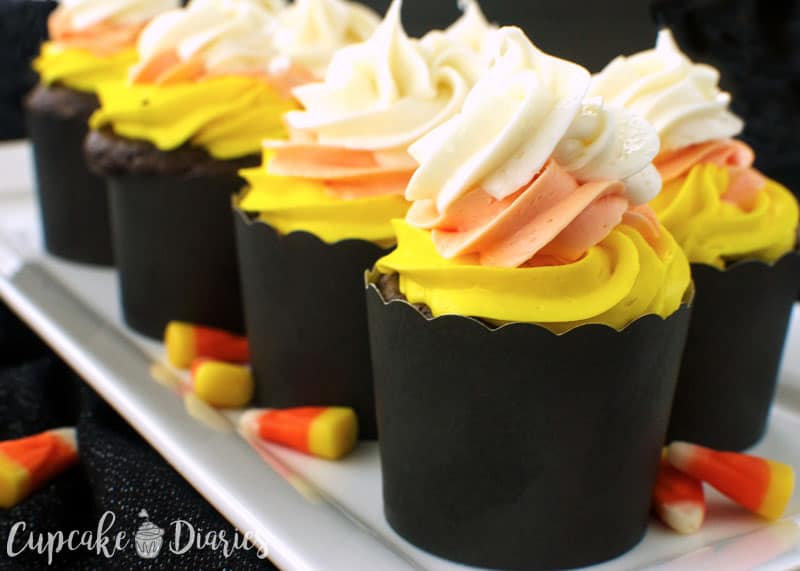 That's it! No complicated cake recipe or frosting recipe. Super simple and elegant with way less work.
Candy Corn Cupcakes – 30 Days of Halloween 2016: Day 19
Ingredients
1

chocolate cake mix

1

c.

buttermilk

1/2

c.

vegetable oil

3

eggs

24

black Bake-In-Cups

1

can yellow frosting

1

can orange frosting

1

can vanilla frosting

3

16oz frosting bags

1

M

star frosting tip
Instructions
Place cake mix in the bowl of a stand mixer. Add buttermilk, vegetable oil, and eggs; beat 2 minutes on medium speed.

Fill bake-in-cups just over half full with batter using an ice cream scoop. Bake 350° for 14-16 minutes, or until a toothpick inserted comes out clean. Allow to cool before frosting.

Cut a hole at the bottom of one of the frosting bags and insert frosting tip. Add yellow frosting to the bag and pipe a circle around the outer edge of each cupcake. Repeat with orange and white frostings using a different frosting bag for each and create a candy corn look. Serve and enjoy!
Kitchen tools and gadgets needed for this recipe: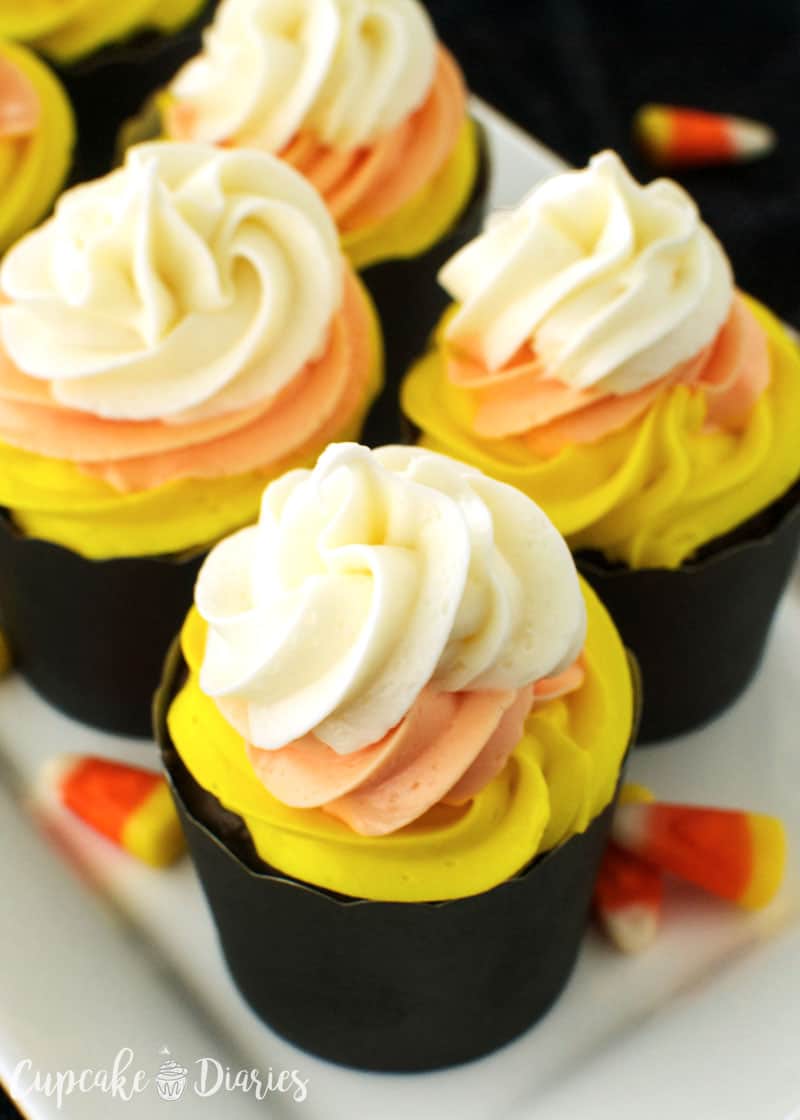 Are't these cupcakes just so fun? I'm so excited to make these for Halloween.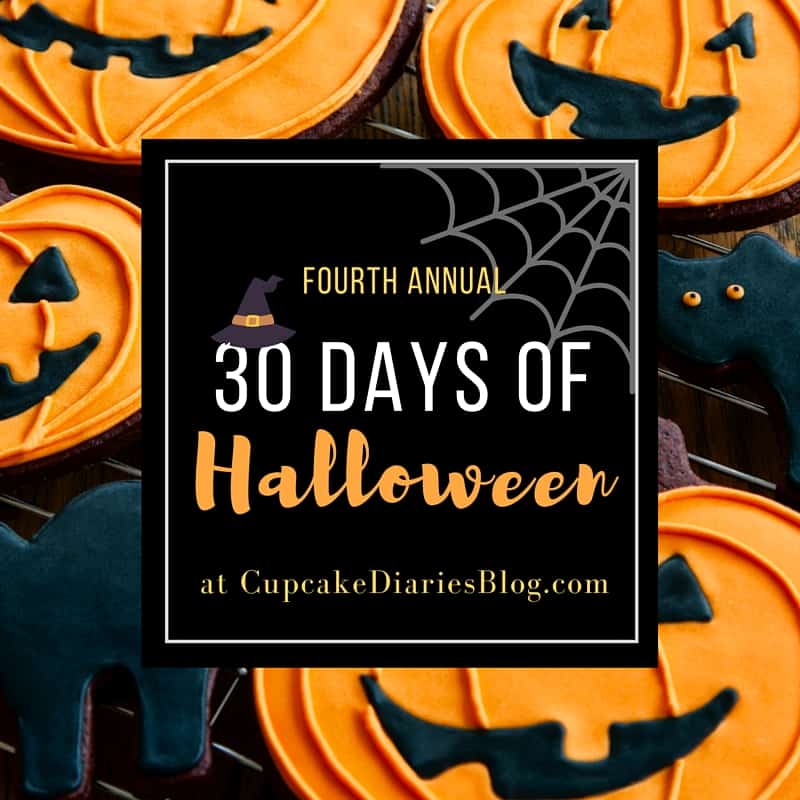 This recipe is part of "30 Days of Halloween" 2016 here at Cupcake Diaries.
Take a look below at the other spooktacular recipes and printables featured in this year's series!