It's Day 18 of "30 Days of Halloween" 2016 and I get to share a printable with you today that I made! If you love Halloween, you've got to put this printable out with the rest of your Halloween decor. It's simple, it's fun, and it's festive!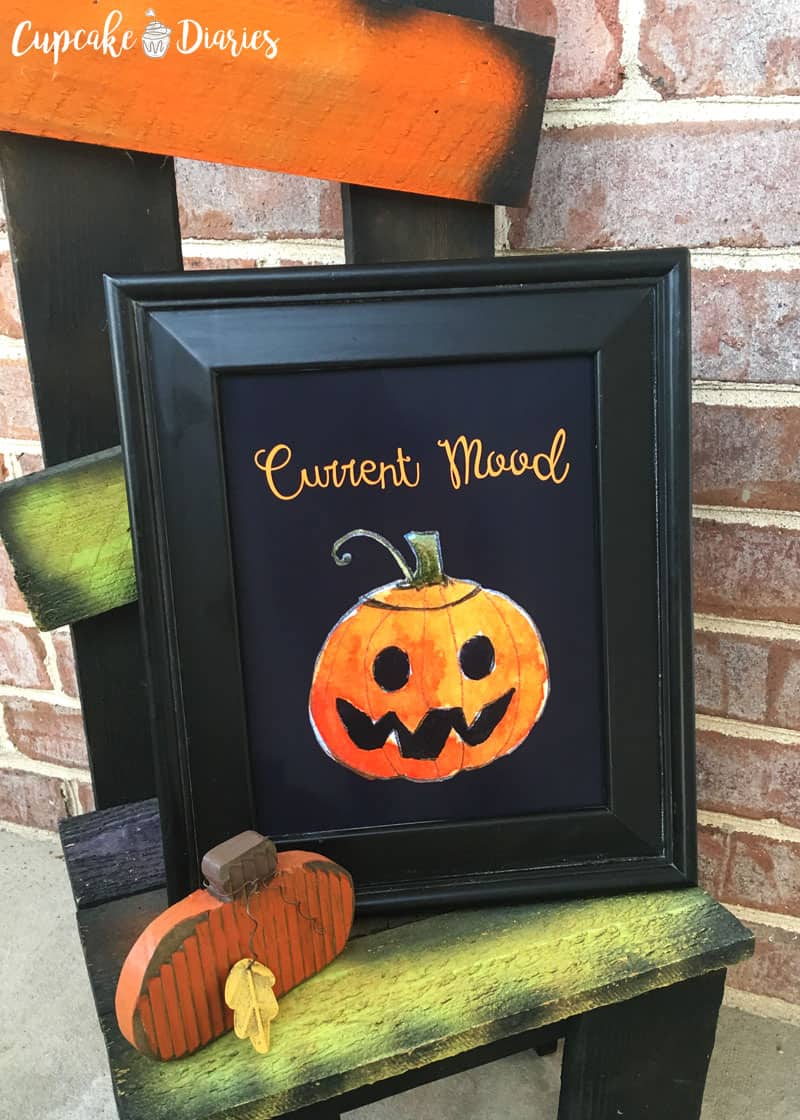 My twin sister and I LOVE Halloween. Being born in October probably has something to do with it. I made this printable with her in mind for our Halloween decor and really wanted to share it with you! It's simple and fun and a really easy way to share your own Halloween happiness with others.
All you have to do is save the image to your computer and send it to your favorite photo place to pick up. I printed mine at Sam's club for a whopping $1.48. Pretty cheap Halloween decor, if I do say so myself! Then I put it in a black picture frame and it's now part of my front porch Halloween decor.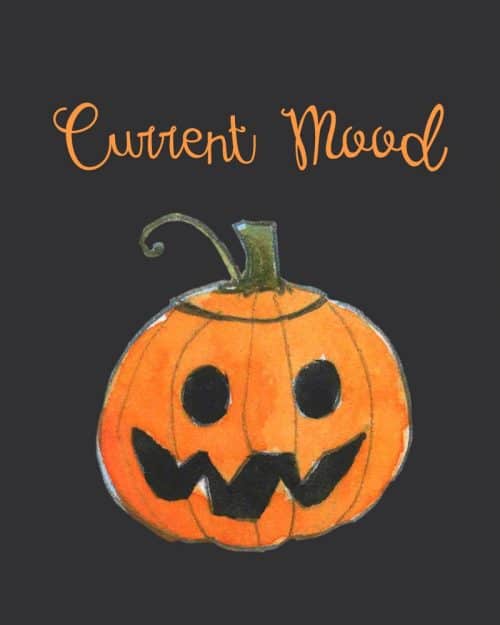 To save this printable, just click HERE and click on the downward arrow on the upper right part of the screen next to the print image to download. It will save as a .JPG file, which is just like a photo file. Send it to Walmart, Sam's Club, or your favorite photo print place and you're done! This free printable decor is size 8×10. Enjoy!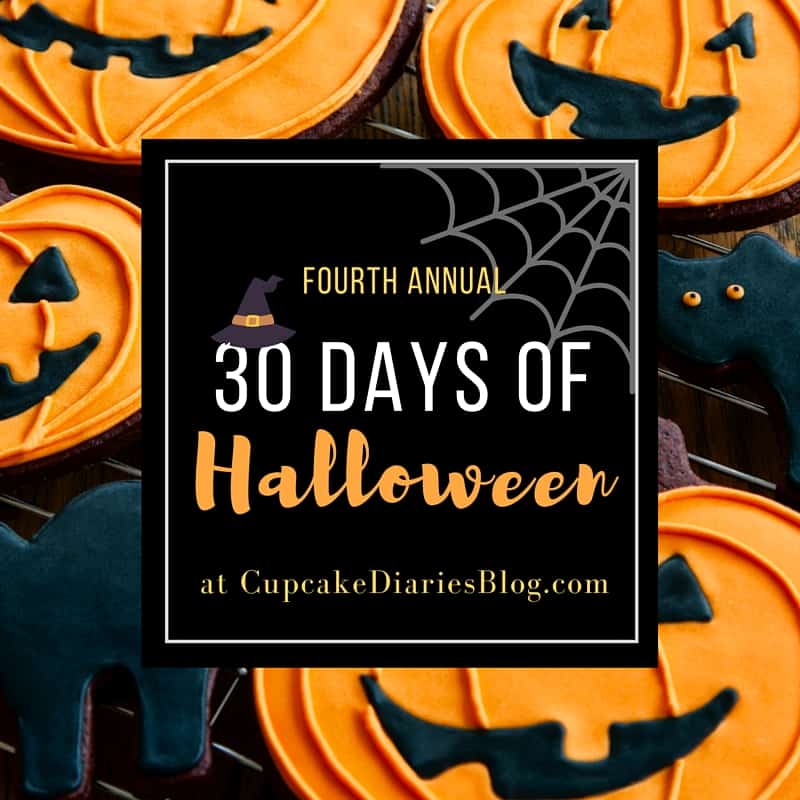 This printable is part of "30 Days of Halloween" 2016 here at Cupcake Diaries.
Take a look below at the other spooktacular recipes and printables featured in this year's series!