Applesauce Valentines are as simple as buying applesauce and printing out these free printables! This is a great valentine for preschoolers and elementary kids.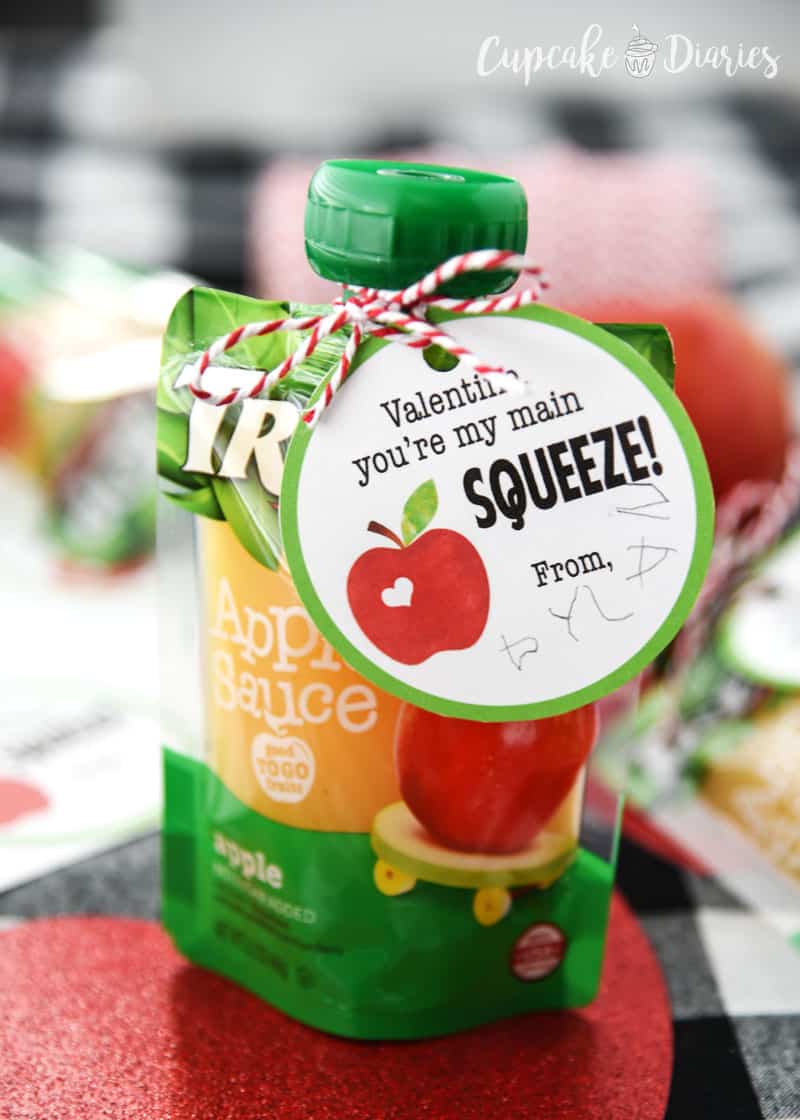 Now that I have a preschooler again, I can finally make another kid go with my valentine idea! haha The older two like to choose valentines from the store, but my preschoolers never care what I do. I was so excited to make these Applesauce Valentines for Dylan this year! These valentines are a fun alternative to standard candy and treat valentines and they're so easy to put together. They're great for preschoolers and elementary age kids!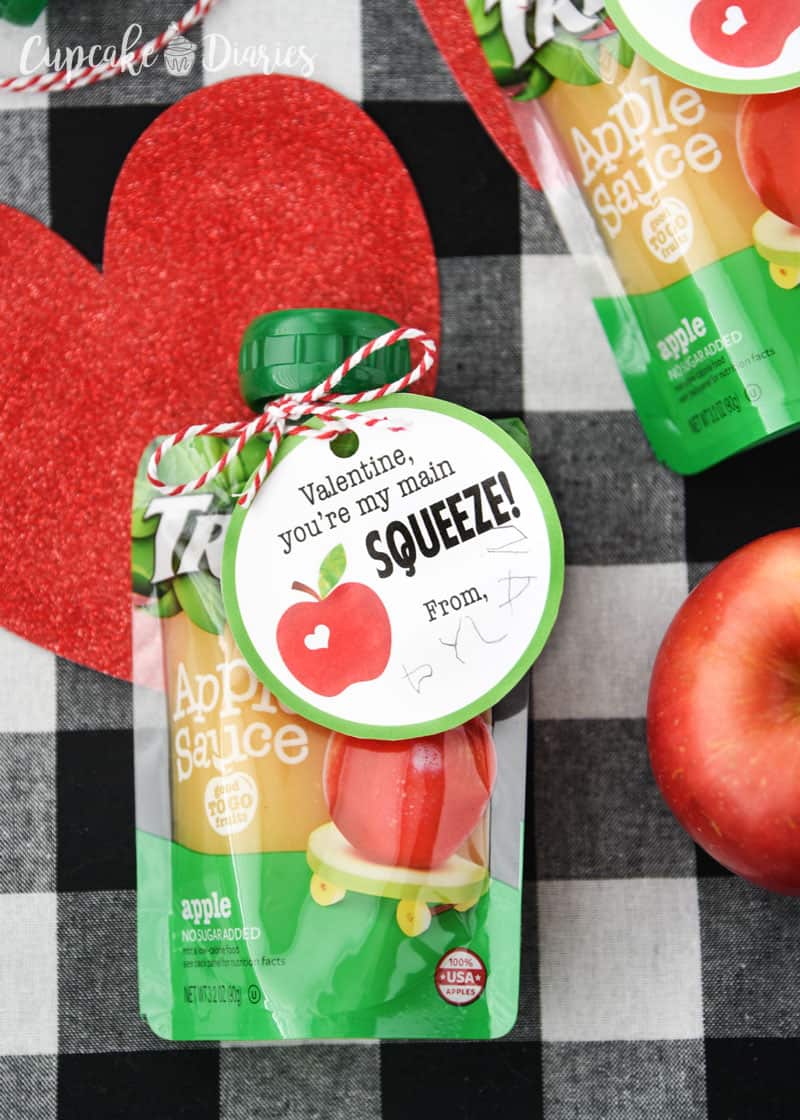 How many valentines can I make with this printable?
You can get eight Applesauce Valentines with one copy of printable tags. Print off as many copies as you need to have enough for each kid.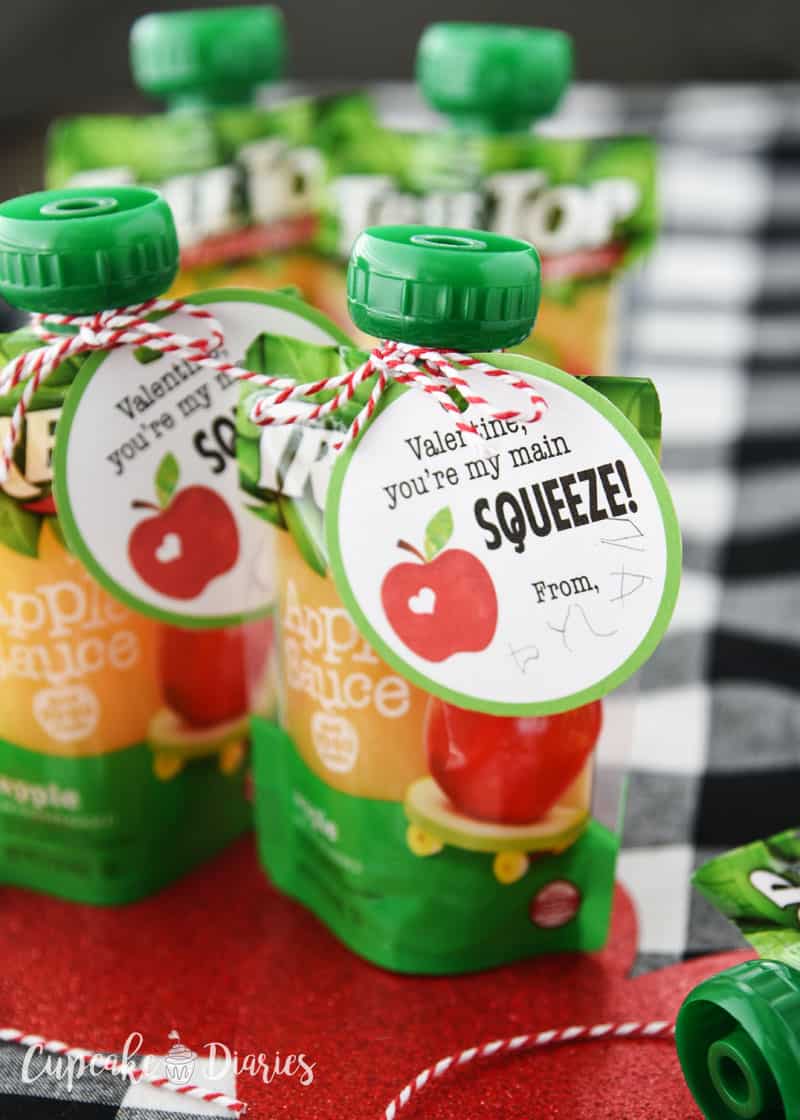 What is the best way to print the tags?
I recommend using cardstock to print these tags. Printer paper is much more flimsy and doesn't print as nicely. Cardstock will allow the tag to lie flat and give you a nice, bright tag.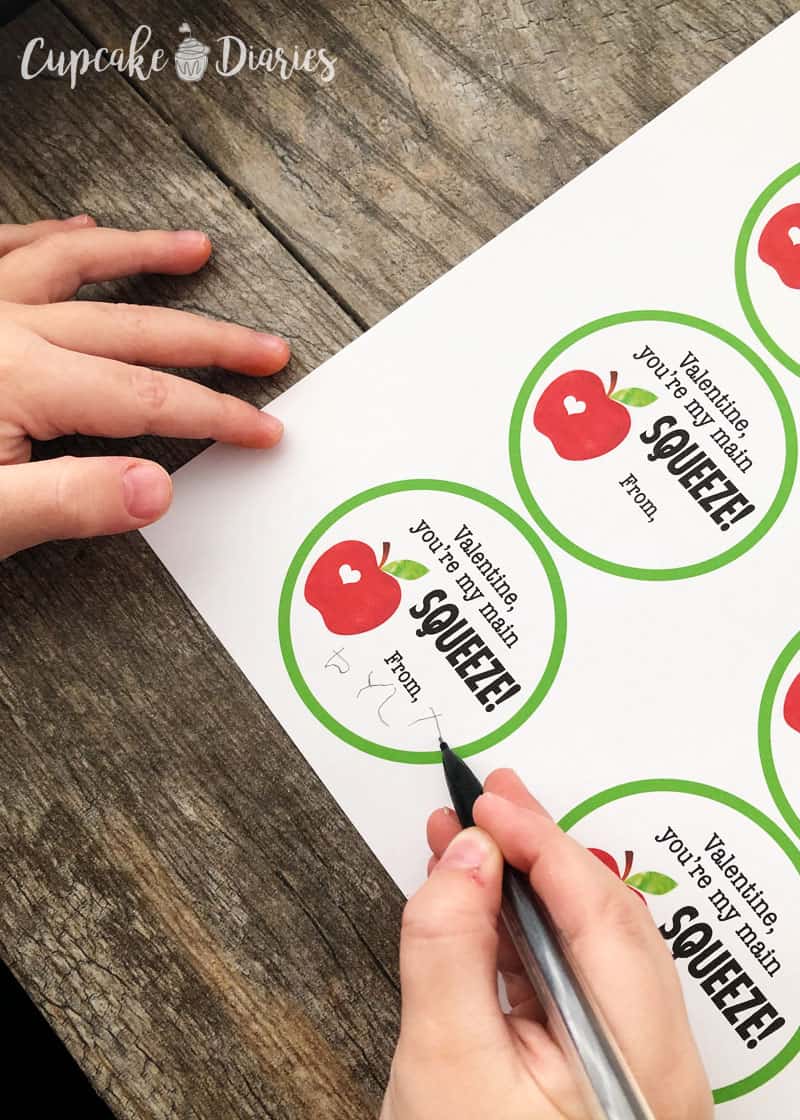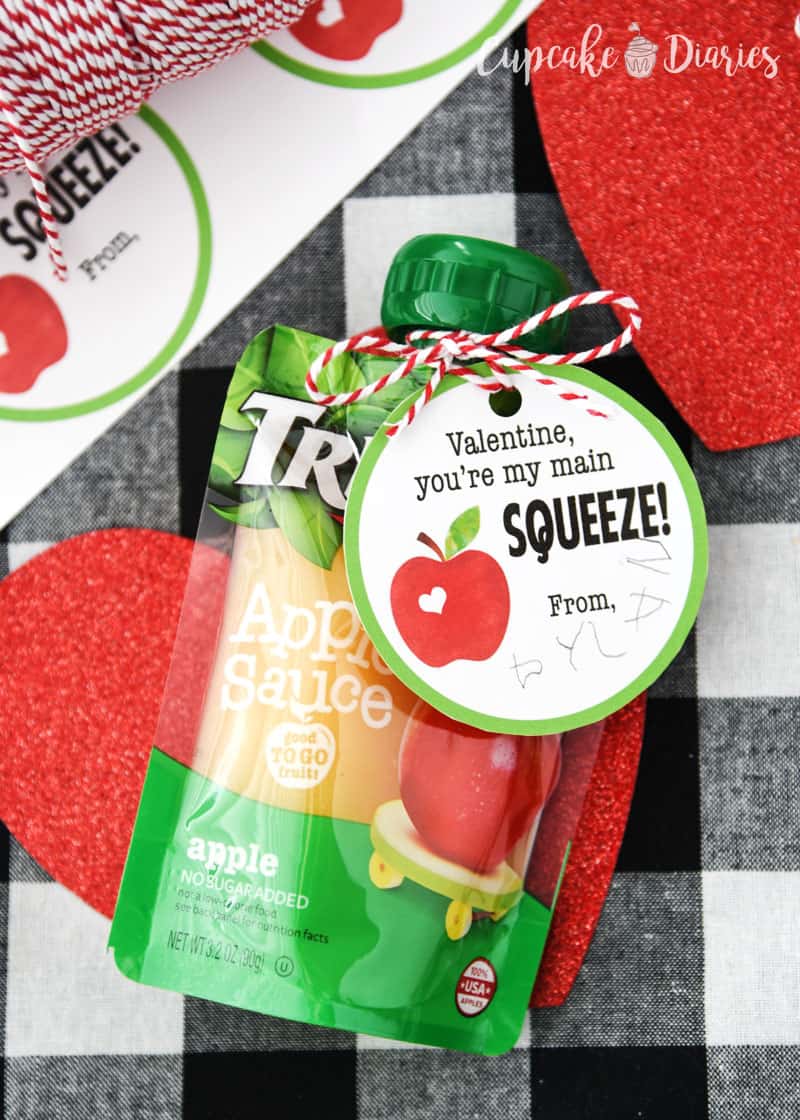 Other Valentines for Preschoolers
I made Brycen two different valentines when he was in preschool. His first year I made Cereal Valentines and the kids loved them. You can include a spoon or you can just tape the tag on the box and call it good!
The other valentine I made for Brycen for preschool his second year was a Soda Valentine. I bought the small cans and attached the tags after writing Brycen's name. The kids loved getting their own can of soda and it was the perfect amount with the small can.
I also love these Perfect Match Valentines from My Sister's Suitcase! So cute and fun!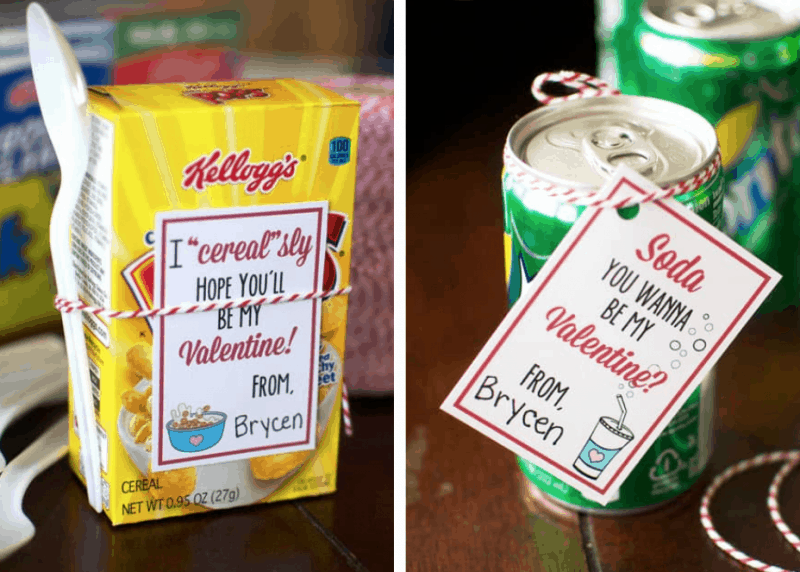 What do I need to make Applesauce Valentines?
Applesauce Valentines are so easy to put together! Here's the short list of what you need:
How do I put each Applesauce Valentine together?
Print out the tags onto white cardstock then have your child write their name on them. Cut out the tags, punch a hole at the top of each, and use the baker's twine to tie around each applesauce.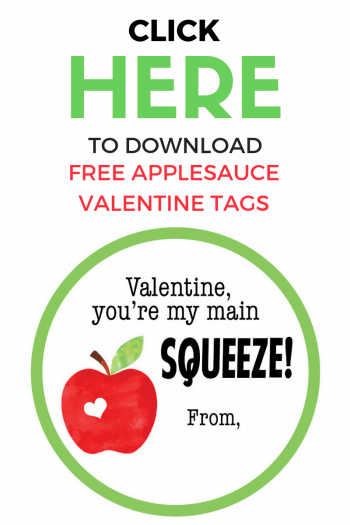 I hope you love using these Applesauce Valentines tags!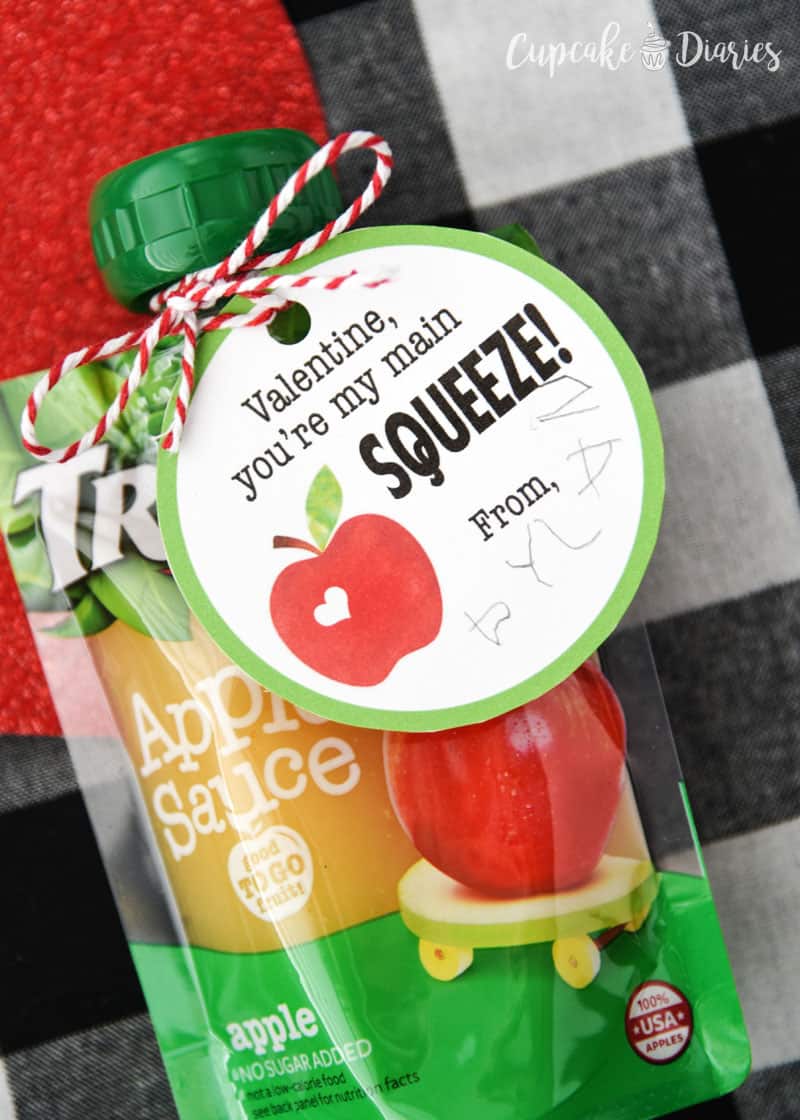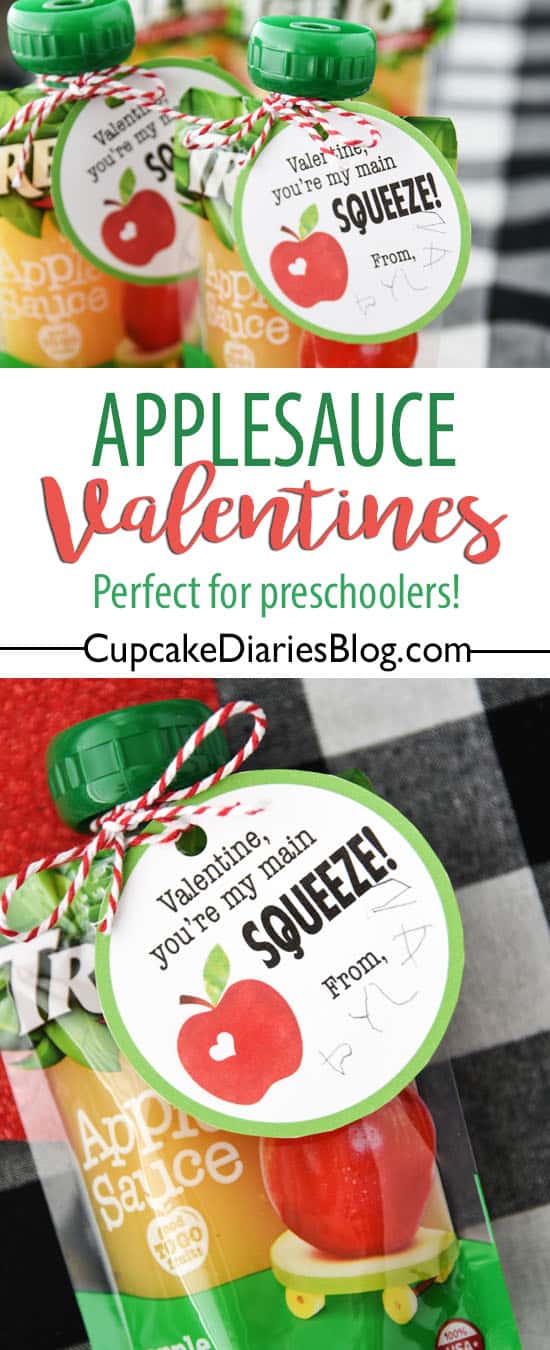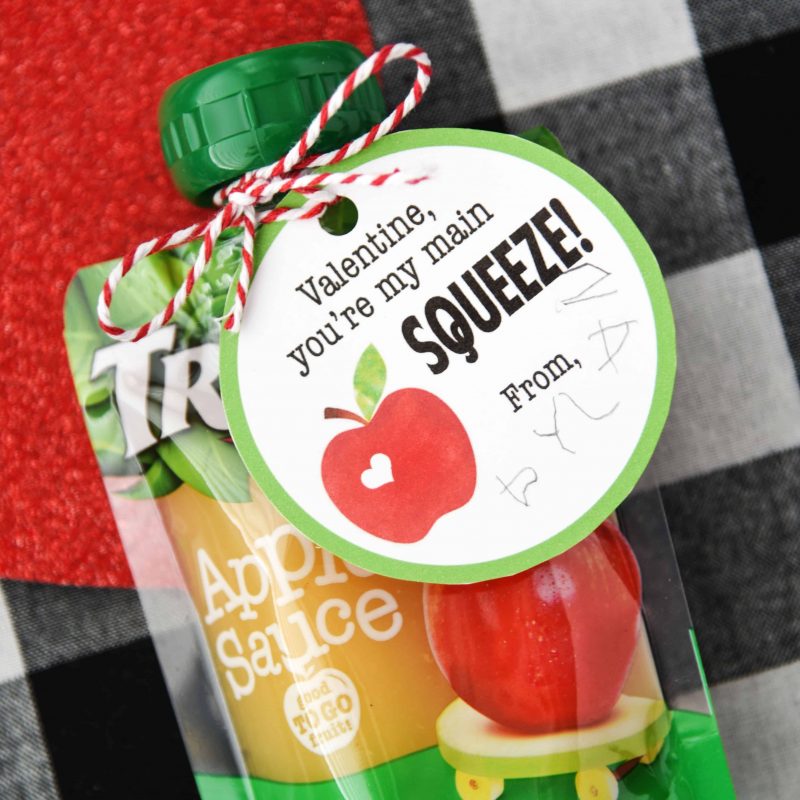 This post contains affiliate links. I include these links to help you find the products that I used in the recipe. If you purchase an item from the link, I will receive a small commission helping keep my recipes free for you. Thank you for your support!