I'm so excited to be kicking off this year's "30 Days of Halloween" series! Halloween is my favorite holiday and I'm so excited about all the fun projects coming your way over the next 30 days. Since I'm a fan of the cupcake, I thought it would be fun to create a fun Halloween cupcake that will be so easy to make for a Halloween party. Whether it be a school party, a kids or adult party at home, or just a treat to have after dinner in October, these cupcakes are super easy and festive for any occasion.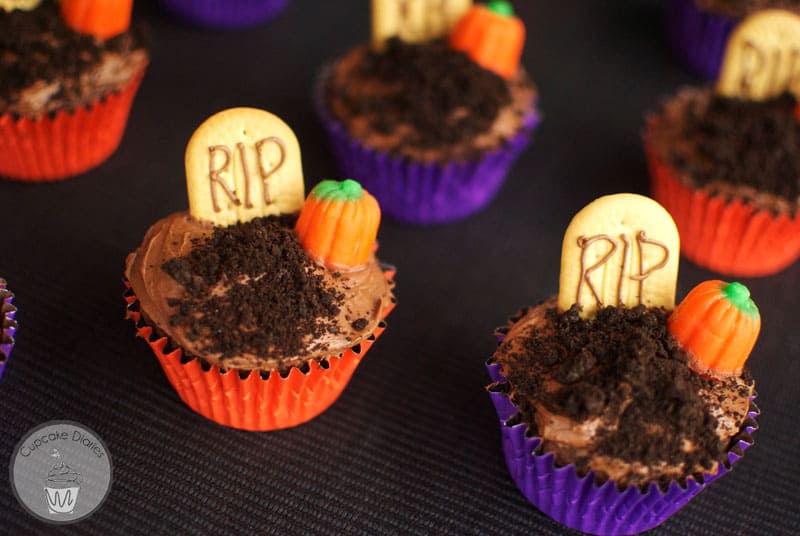 One thing that's so great about these cupcakes is how they don't have to look perfect. Not even a little bit. It's a beautiful thing. You can be free to place the dirt (crushed up Oreos) wherever and allow that little pumpkin to become nice and dirty. Which is why I was also feeling fine when my RIP's on the headstones weren't looking the best. Thanks, creepy Halloween graveyards, for not being pretty! haha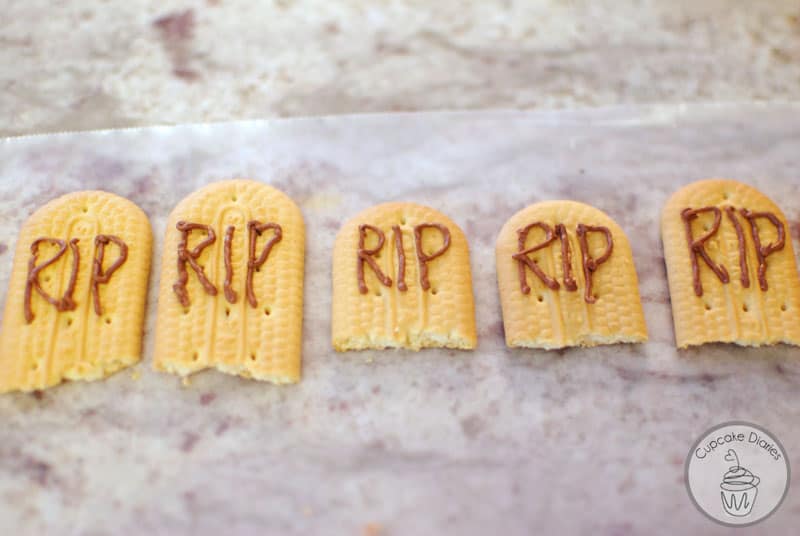 Making the headstones turned into one of those "Whatever" moments when I realized the cookies weren't all going to break perfectly in half for me. But then I remembered that a graveyard isn't full of headstones of all the same size. And I really liked how each cupcake looked so different because of that!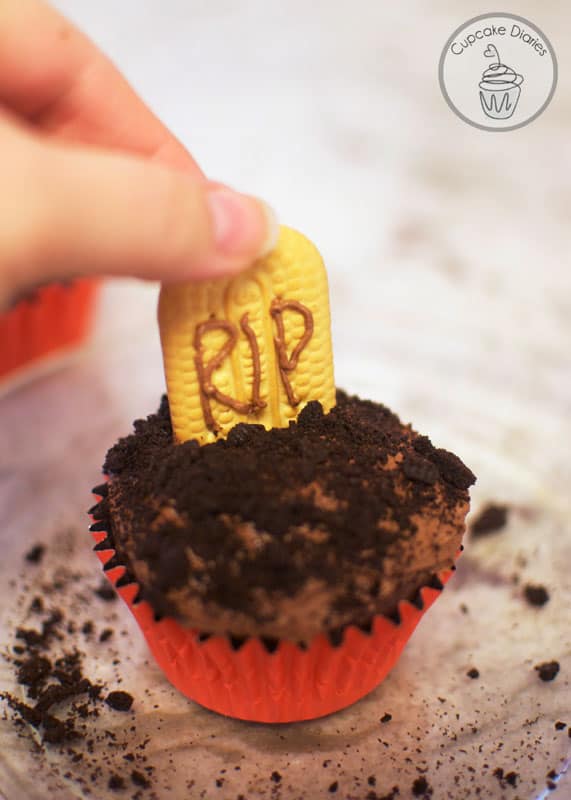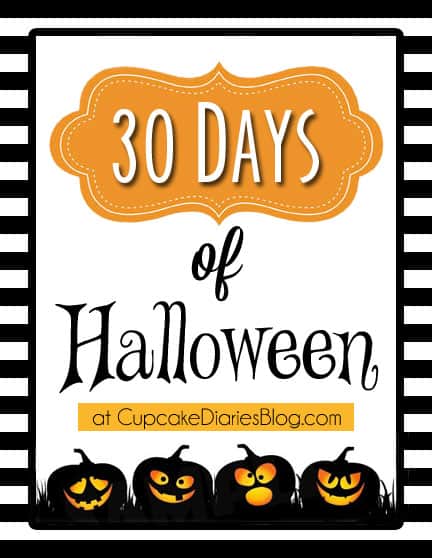 This recipe is part of  "30 Days of Halloween" here at Cupcake Diaries!  And come back tomorrow for a super cute Halloween kitchen printable!