Enjoy lasagna rolled up into fantastic spinach lasagna rolls! This dish is light and hearty all at the same time and one of my kids' favorites.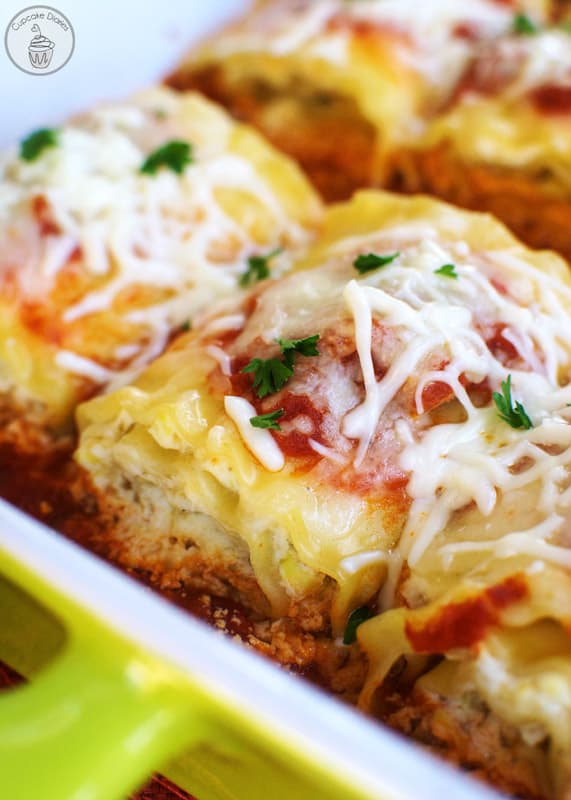 Sometimes I have a really hard time getting my kids to eat veggies. This is one of those recipes that I secretly do my evil laugh while they eat it. Full of veggies, low in calories, and so full of flavor they have no idea they're eating something healthy. It's a beautiful thing! Each lasagna roll has 224 calories and 6 Weight Watchers points. Can't beat that!
adapted from Skinny Taste
Kitchen tools and gadgets needed for this recipe: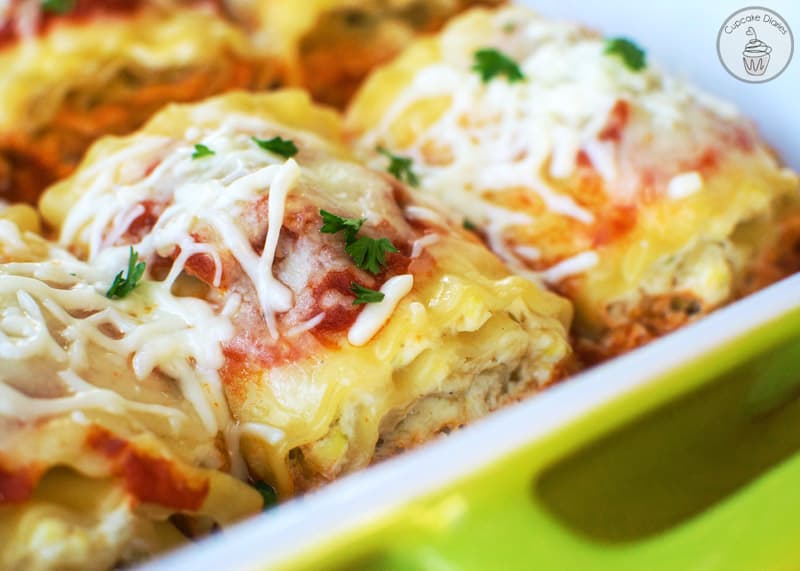 Don't miss some of my other favorite low-cal meals!
Slow Cooker Ham and Potato Soup