The kids are going to love celebrating St. Patrick's Day with a candy dice game! So easy and fun for kids of all ages.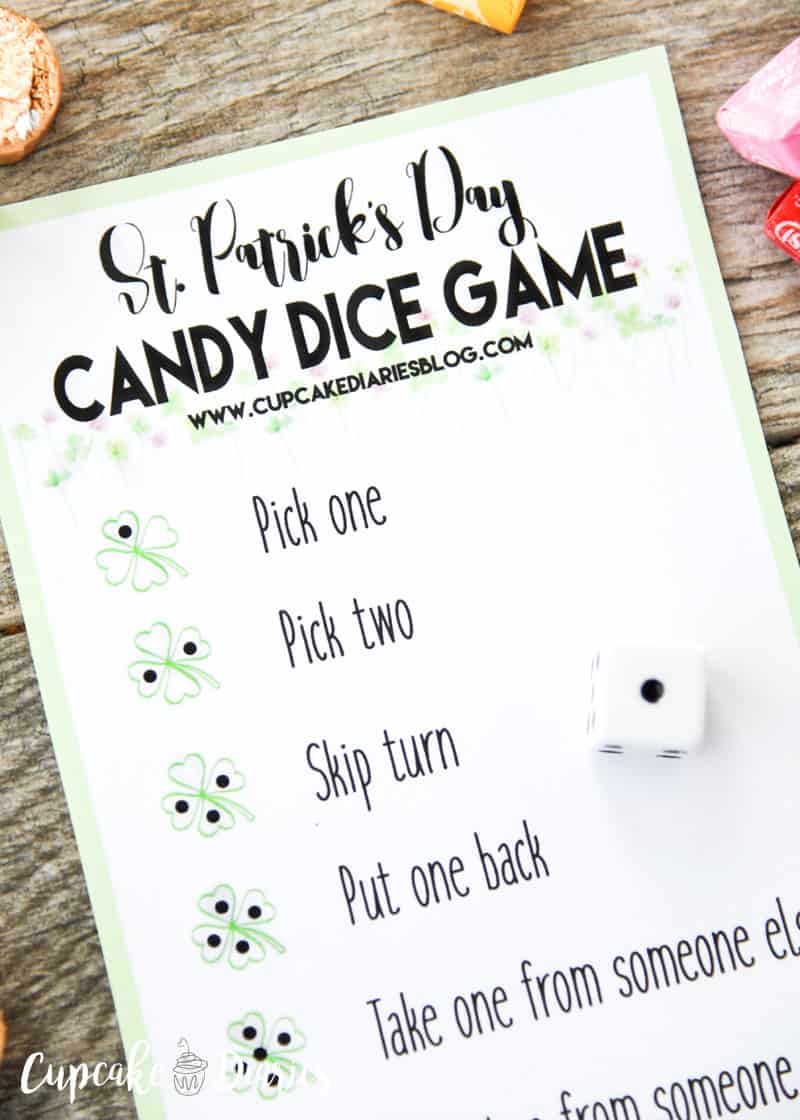 I come from an Irish family so when I was a kid I had a sense of pride when St. Patrick's Day rolled around. I loved wearing my best green shirt and reminding people know that I was an O'Connor. These days my kids enjoy wearing their green to school and hearing about some of my family's fun traditions. I also like to celebrate with my kids in a simple way, like playing a St. Patrick's Day Candy Dice Game! Super easy and the kids love it. My husband and I love playing it, too!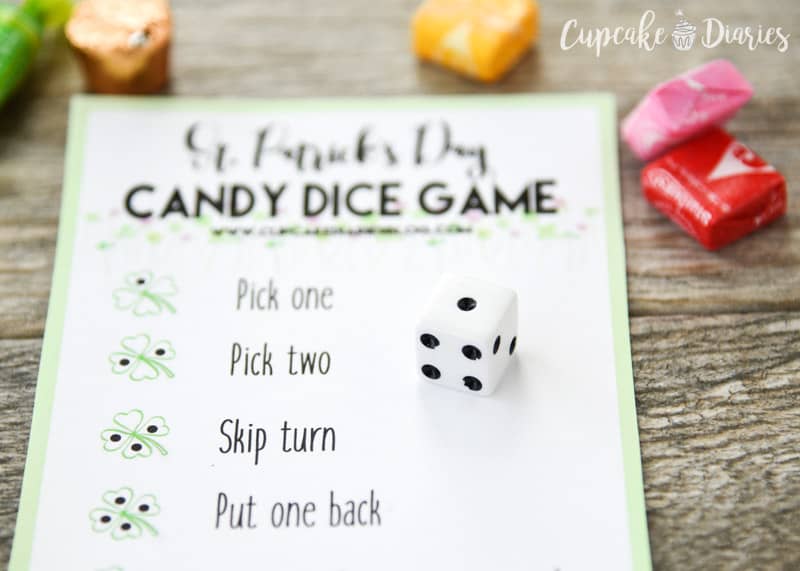 All I need to do to play this game is buy a bunch of the kids' favorite candies and sit them at the table to play. That's it! We've played this with just my two older kids and we've also played it with a group of kids. (Click here to see my kids playing a football version!)
WHAT YOU NEED:
St. Patrick's Day Candy Dice Game (download here)
dice
candy
cellophane bags, to put candy in when the game is over (Great if you're using this game for a party!)
twist ties, to tie up bags
Game instructions are super easy to follow. Give each kid 5 pieces of candy to start with (or less if you'd like) then put a pile of candy in the center of the table. Then start the game! When rolling a 1 or a 2, the kids will pick from the pile in the center. We played with 5-6 kids at a time and it worked great. You can see my kids playing the game by clicking here!
I prefer to print the card on cardstock so it doesn't crinkle or bend.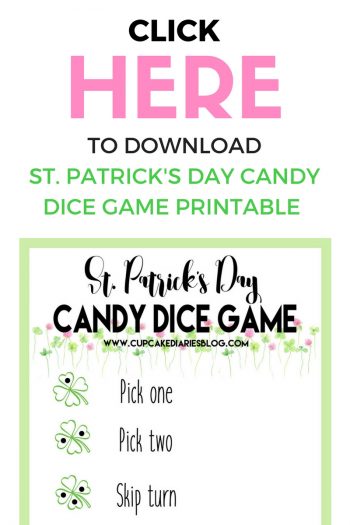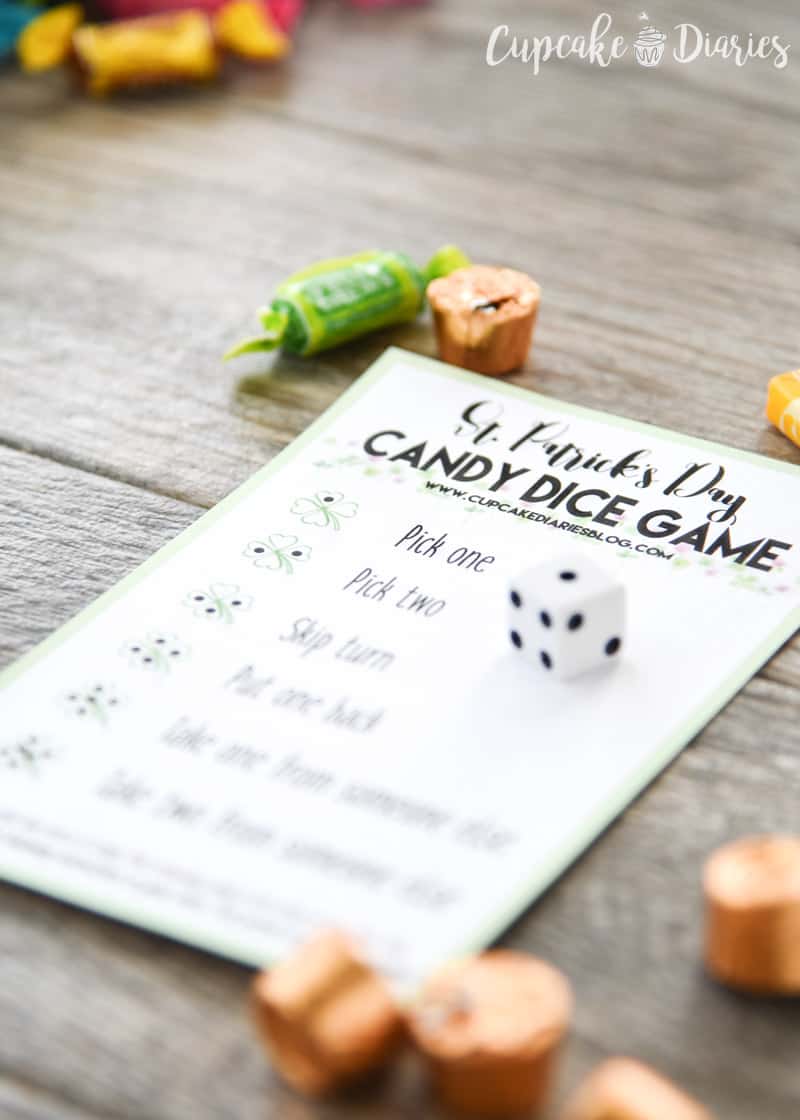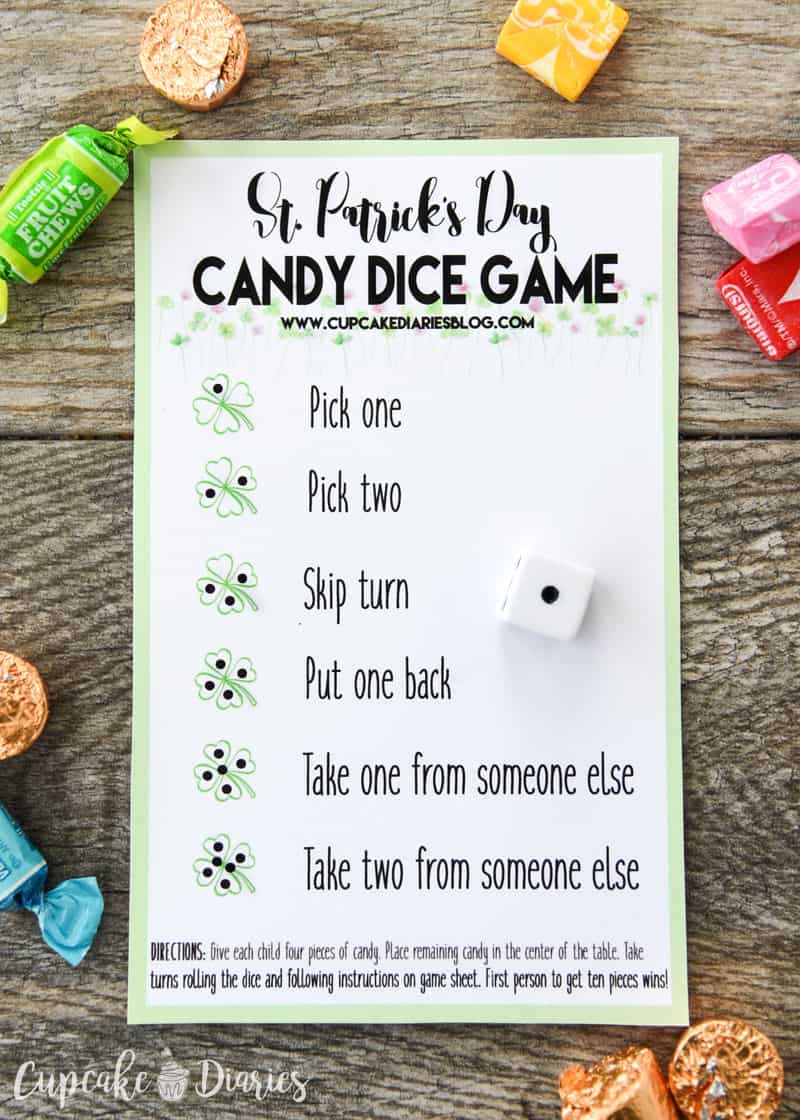 I hope you love this game for St. Patrick's Day! If you love this one, check out my friends' printable games with mine below!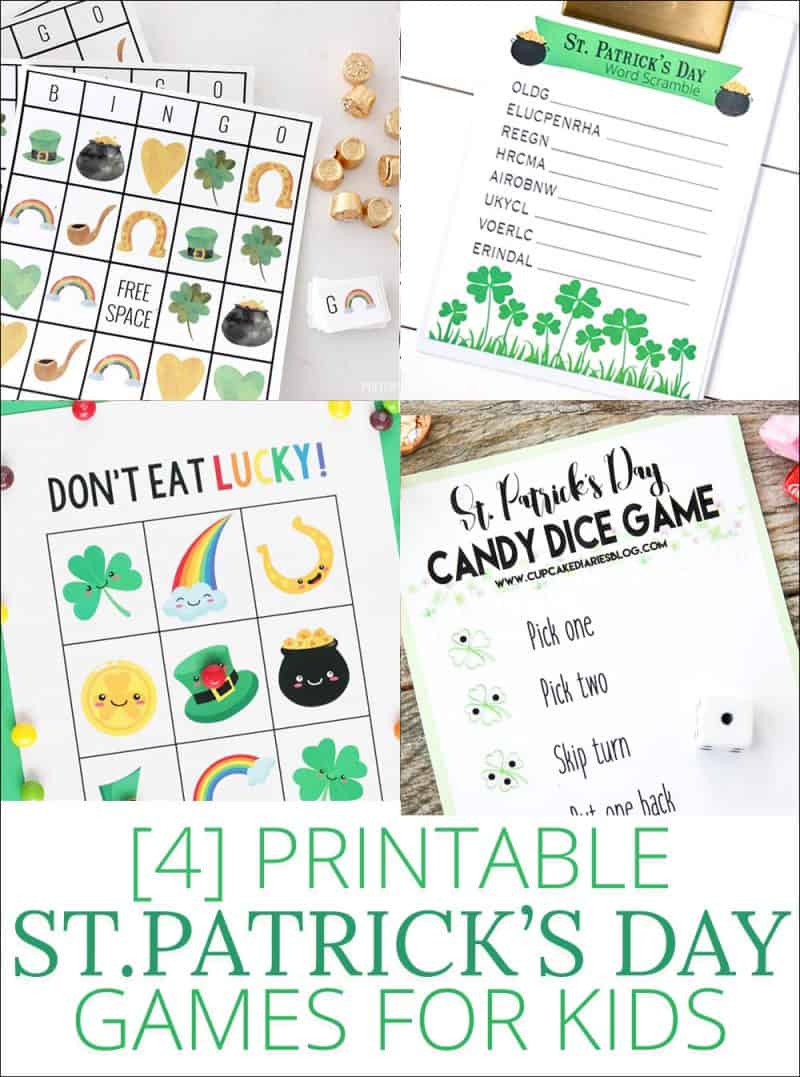 St. Patrick's Day Bingo from Pretty Providence
St. Patrick's Day Word Scramble from Over the Big Moon
St. Patrick's Day Don't Eat Lucky from My Sister's Suitcase
St. Patrick's Day Dice Game from Cupcake Diaries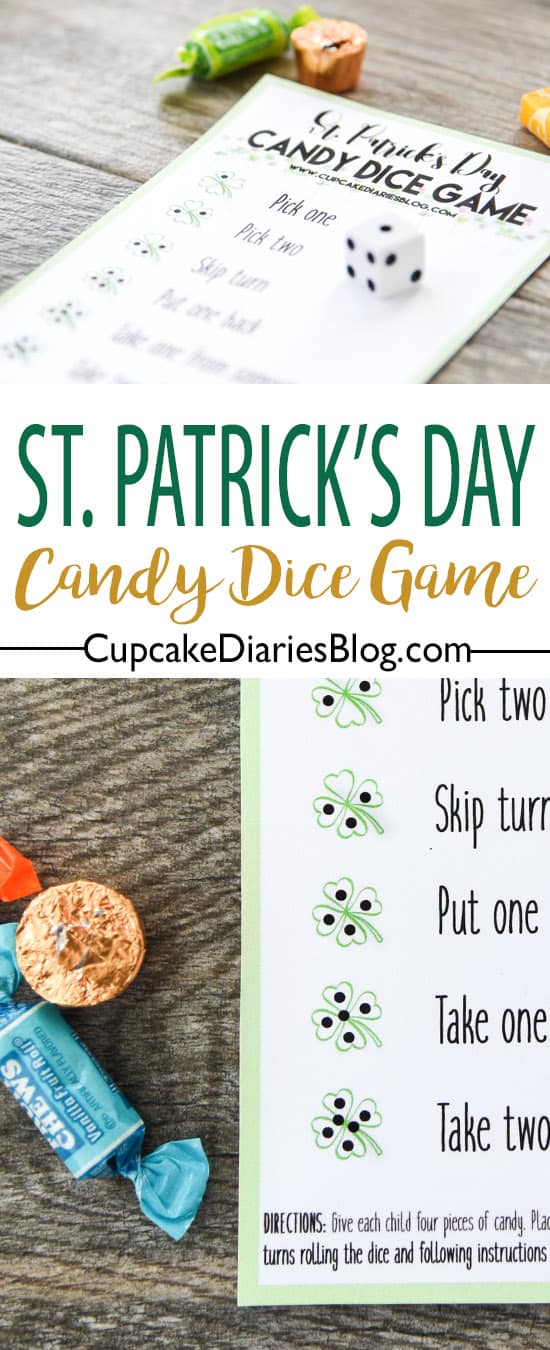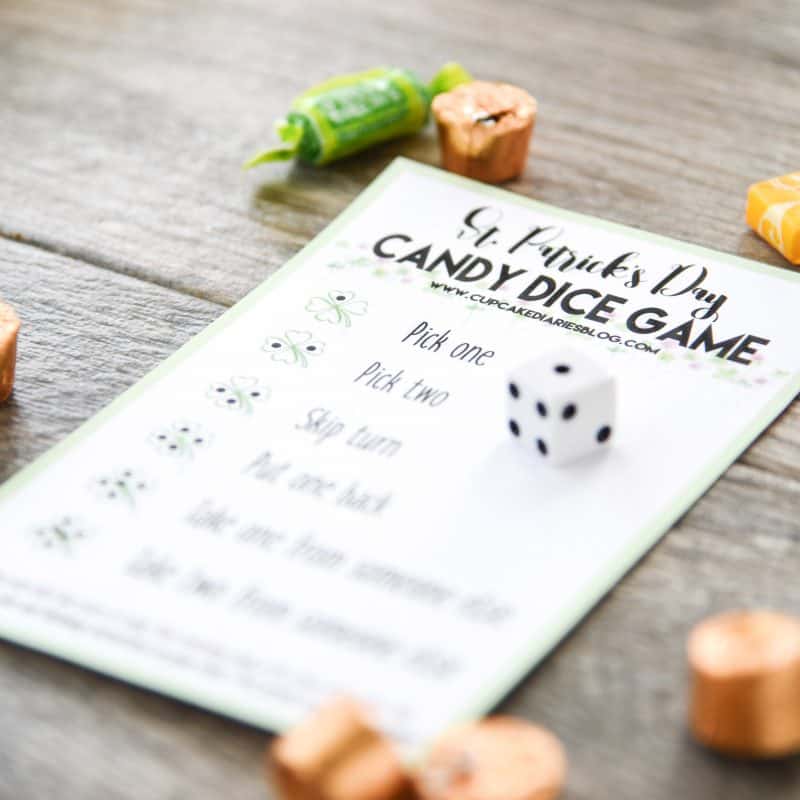 This post contains affiliate links. I include these links to help you find the products that I used in the recipe. If you purchase an item from the link, I will receive a small commission helping keep my recipes free for you. Thank you for your support!