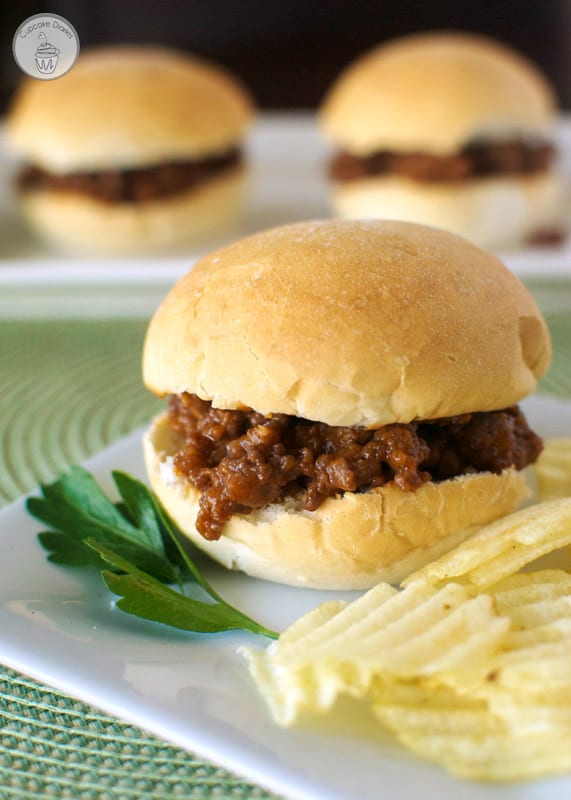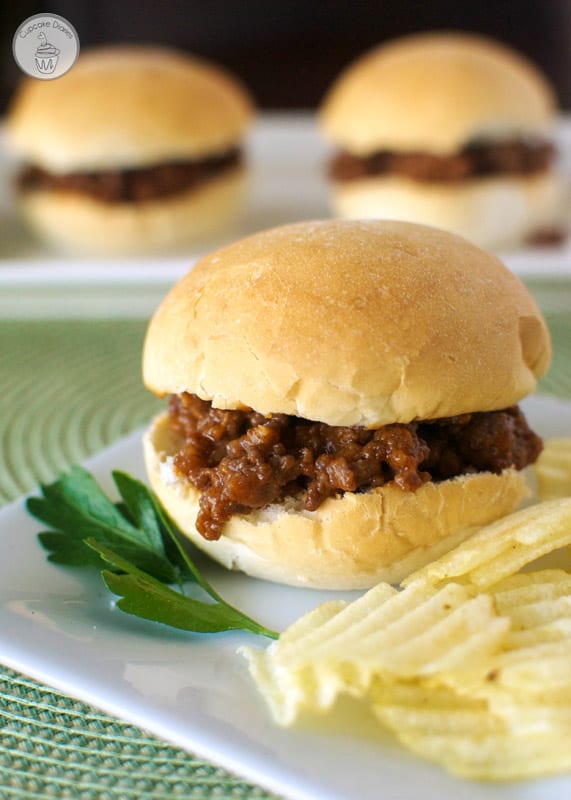 These sloppy joe sliders are perfect for a quick weeknight meal. They're just the right size for kiddos and so easy to make.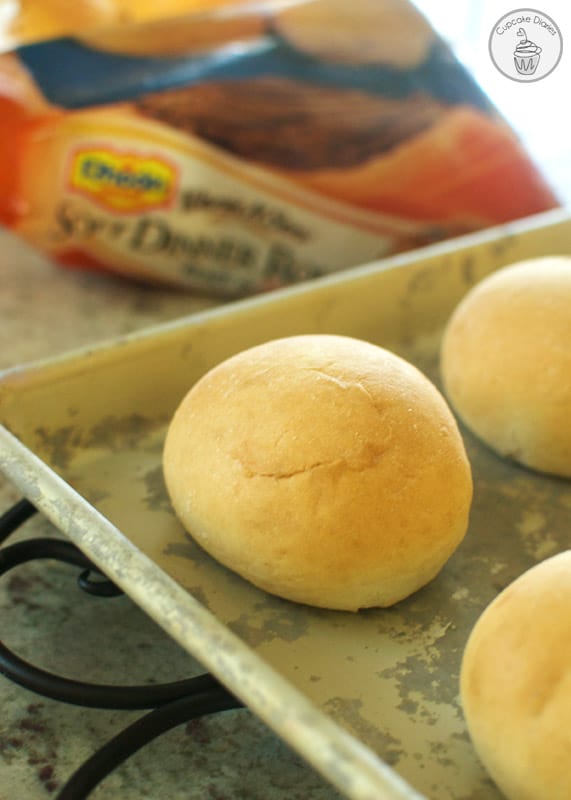 Rhodes Warm N Serv dinner rolls are perfect for these sliders. These rolls are a dream! They're just the right kind of roll any time you need some and you need them quick.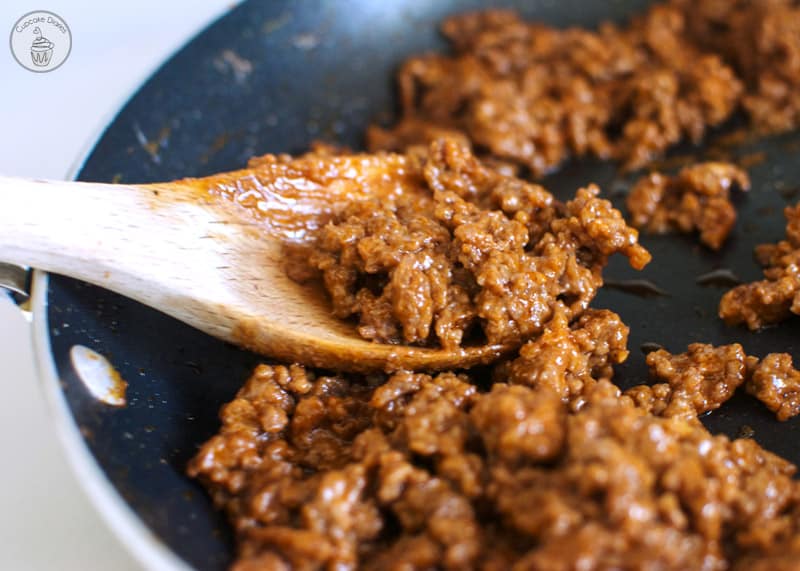 Place the rolls in the oven to bake, then prepare the sloppy joe meat. This recipe is so yummy! My kids love it.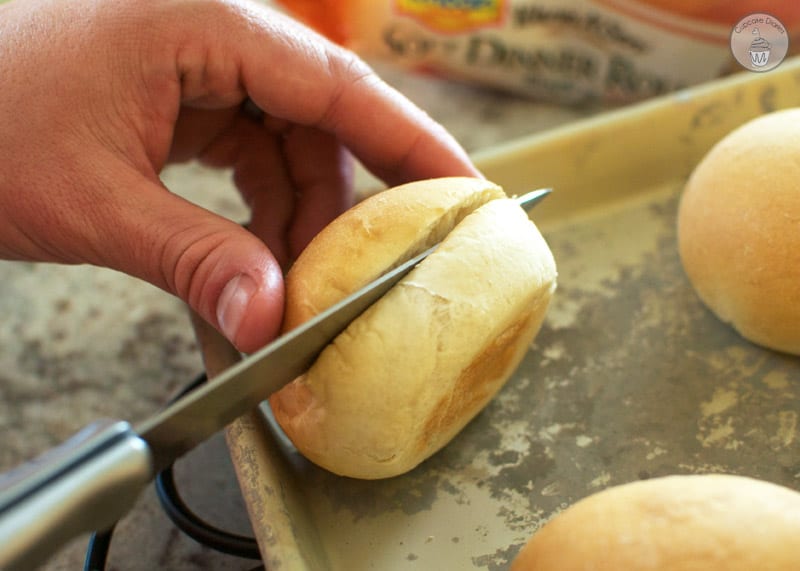 Remove the rolls from the oven and allow them to cool. Then cut each one in half to make a little bun.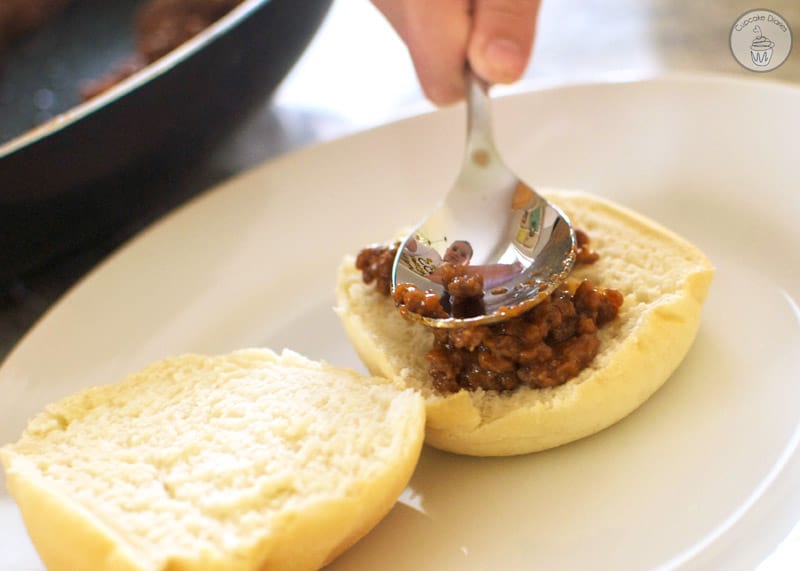 My kids love helping me with dinner. These sliders are a great meal for them to help me! They loved spreading the meat on the rolls and putting the top on.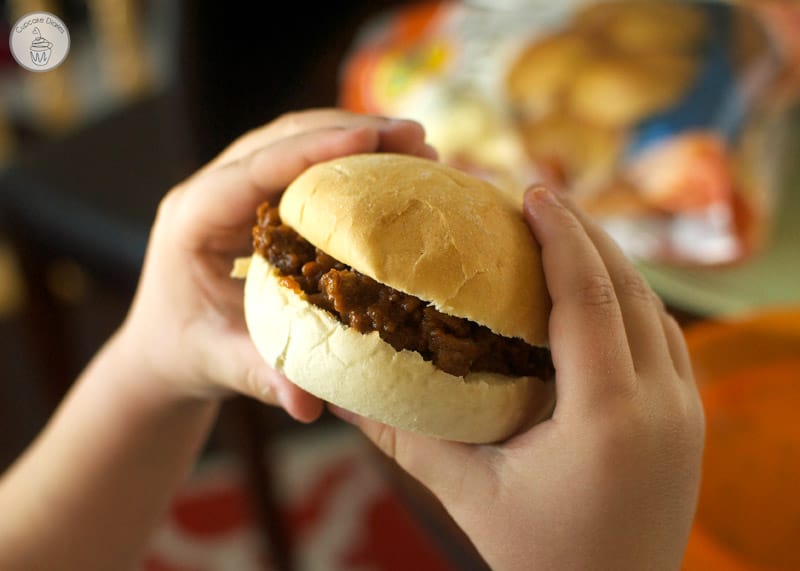 These are little sandwiches that are just the right size for little hands. (I took a few pictures of my son holding his slider and eventually he asked, "Mom, when do I get to eat this?")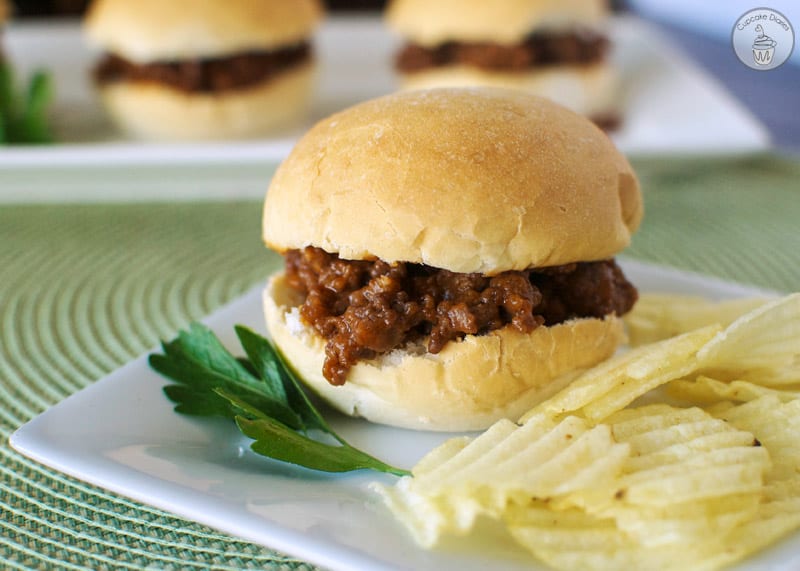 A quick and easy meal for a busy evening. Enjoy!
Sloppy Joe Sliders
Ingredients
8 Rhodes Warm 'n Serv white dinner rolls
1 1b ground beef
5 Tbsp ketchup
1/2 can cream of chicken soup
1 Tbsp vinegar
1/4 c. brown sugar
salt and pepper
Directions
Preheat the oven to 325°. Bake rolls for 12-15 minutes on an ungreased cookie sheet.
Prepare sloppy joe meat by cooking ground beef. And salt and pepper to taste.
When meat is cooked, add cream of chicken soup, ketchup, vinegar, and brown sugar. Taste the mixture and add more ketchup and salt, if needed.
Cut rolls in half to form buns. Top the bottom portion of each roll with sloppy joe meat and cover with the top. Enjoy!