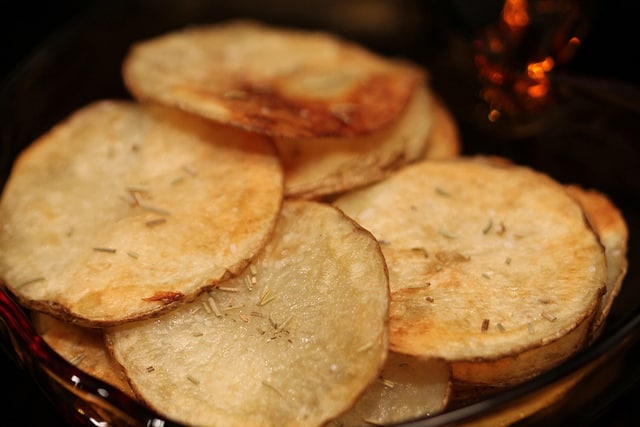 I love a good side dish with my steak, burger, chicken, etc. Especially when that side dish is super easy to make! These rosemary chips have a great flavor and they're baked, not fried. Even better!
Ingredients
1 1/2 pounds thinly sliced russet potatoes
2 tsp chopped rosemary
1 grated garlic clove
3 Tbsp olive oil
3/4 tsp salt
pinch of cayenne
Directions
Preheat the oven to 500 degrees. Toss the sliced potatoes with all ingredients (except for the salt) and spread the potatoes on a baking sheet. Roast until golden, about 20 minutes.
Flip the potatoes and cook until golden and crisp, about 8 more minutes. Season with salt.