Tomorrow is Thanksgiving! Woo hoo! I can't wait to spend time with family and dig in to all that delicious food.
Speaking of digging in, guest blogger
Jackie Clark
from Jackie's Arc is here to give us some tips on how to eat a little healthier this year. She has a lot of great ideas on what to substitute to make those Thanksgiving favorites a little bit better for us and our families to eat. (Speaking of the post I just did about
mashed potatoes
…ha ha) She also brought with her a recipe for Chocolate-Cherry Cupcakes and they look AMAZING! I can't wait to try them!
. . . .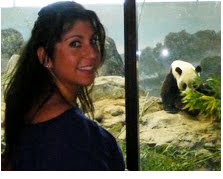 A little about Jackie:
Jackie Clark lives in New York. She joined the Mesothelioma Cancer Alliance in 2009 as research assistant after graduating with a bachelor's degree in English and a minor in fitness and nutrition. Her experience in medical and technical research has allowed her to assist in the development of medical content and outreach efforts, with specializations in alternative care, cancer support programs, and social media campaigns.
Thanks for being here today, Jackie!
. . . .
With the holiday season upon us, it's easy to forget about our diet and give into temptation. Thanksgiving is rich in fatty foods and sweet treats. With all the tasty foods found around the table this time of year, it's not surprising that people can gain an average of 5lb. between Thanksgiving and Christmas! This is not to say you shouldn't enjoy the festivities and enjoy some treats; it simply means you should do so in moderation. Eating healthy during the holidays will also prevent you from spending New Year's day regretting your eating habits, and vowing to lose the weight you put on in just two months' time.
For those hosting dinner this year, consider replacing certain ingredients with low-fat options. It's easy to replace butter and cream in your mashed potatoes with half and half, or 1% milk. You can substitute whole-wheat flour for the unbleached variety in recipes that call for bread, or pie crusts. Making simple changes like these will save on fat and calories, but still allow you to enjoy traditional holiday fare.
Instead of pumpkin pie this year, try serving these Chocolate-Cherry Cupcakes. They're delicious, low on fat and calories, and easy to make.

Chocolate-Cherry Cupcakes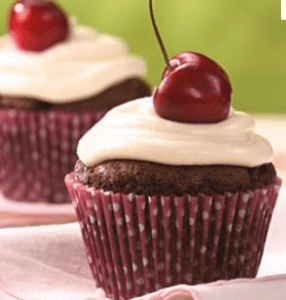 Cupcakes
3/4 c. whole wheat pastry flour
3/4 c. cake flour
1/2 c. unsweetened cocoa powder
1 1/2 tsp baking powder
1/2 tsp baking soda
1/2 tsp salt
3/4 c. granulated sugar
1/4 c. canola oil
1 large egg
1 tsp vanilla
1/2 c. nonfat buttermilk
1 1/2 pitted cherries, chopped (Keep 12 with the stems on them for the garnish.)
Frosting
6 oz reduced fat cream cheese, room temperature
1/2 c. reduced fat sour cream
1 c. powdered sugar, packed
Directions
Preheat the oven to 350 degrees. Line 12 muffin cups with paper liners.
Mix both types of flour, cocoa, baking powder, baking soda, and salt in a medium bowl.
Beat granulated sugar and oil in a large mixing bowl with a mixer on medium until combined.
Add the egg and vanilla. With the mixer on low, mix in the dry ingredients and buttermilk, starting and ending with dry ingredients. Make sure to scrape the sides of the bowl if needed.

Fold

in chopped cherries. Divide the batter among prepared cups.
Bake the cupcakes 22-26 minutes or until a toothpick inserted comes out clean. Transfer to a wire rack and allow to cool.
To prepare the frosting:
Beat the cream cheese, sour cream, and powdered sugar with an electric mixer until smooth.
Refrigerate the frosting till it is very cold (about 2 hours).
Spread the frosting on the cupcakes and place one cherry on top of each, if desired.
. . . .
If you are interested in being a guest blogger, e-mail me at
cupcakediaries1@hotmail.com.
No strings attached! It would be fun to hear from you!
And happy Thanksgiving!! I'll be back on Monday!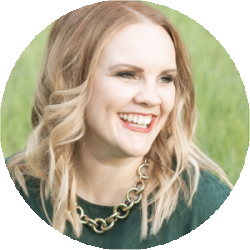 Alli is the food blogger and photographer behind Cupcake Diaries. Nestled in Northern Utah with her four young boys, hubby, and a full pantry, she loves baking all kinds of treats as well as quick and easy meals for her family. What started out as sharing a few recipes with family members here and there soon turned into a full-functioning recipe blog with readers from all around the world! Alli is a full-time mom who enjoys music, holidays, and spending time with her family.