These meatballs are great on top of spaghetti! They even work well as an appetizer or snack at a party with teriyaki or sweet 'n sour sauce.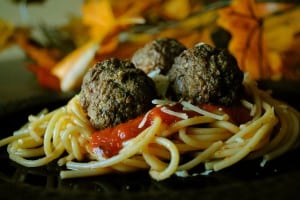 from the kitchen of
…
Ingredients
(this recipe makes about 25 meatballs)
1 lb lean ground beef
1 egg
2 Tbsp water
1/2 c. bread crumbs
1/4 c. minced onion
1 clove of garlic
1/2 tsp salt
1/8 tsp pepper
…
Directions
In a large bowl combine egg, water, bread crumbs, onion, salt, and pepper. Add ground beef in chunks and mush with your hands to combine.

Form into meatballs about 1″ in diameter and place on a broiler pan. Bake at 350 degrees for 25-30 minutes or until no longer pink in the middle.

If not using immediately, cool and freeze.
*Instead of a broiler pan, I sprayed a cookie cooling rack with nonstick cooking spray on a cookie sheet and baked the meatballs on that.
**I didn't have any minced onion on hand so I sprinkled a little onion salt.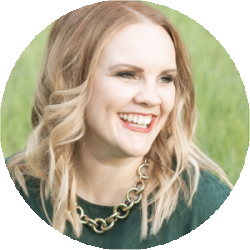 Alli is the food blogger and photographer behind Cupcake Diaries. Nestled in Northern Utah with her four young boys, hubby, and a full pantry, she loves baking all kinds of treats as well as quick and easy meals for her family. What started out as sharing a few recipes with family members here and there soon turned into a full-functioning recipe blog with readers from all around the world! Alli is a full-time mom who enjoys music, holidays, and spending time with her family.