Halloween Chocolate Tunnel Cake is a delicious chocolate cake with a "tunnel" of orange cream cheese filling. Talk about a fun cake for Halloween!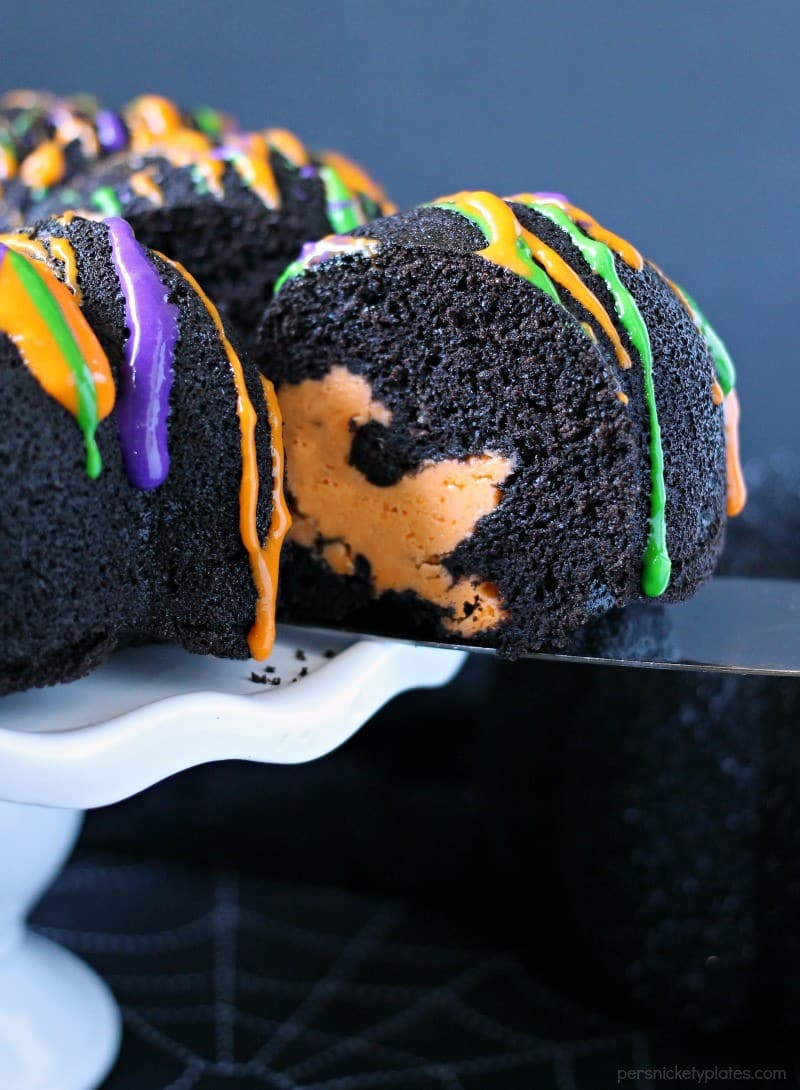 I love everything about this cake! The chocolate is so dark and perfect for Halloween, then add on the bright colors and this is one amazing cake for the holiday. Isn't that so much fun? Great recipe as day #13 in the series!
Click HERE to get the recipe for Halloween Chocolate Tunnel Cake from Persnickety Plates!
And come back tomorrow for a whole new Halloween recipe. You don't want to miss it!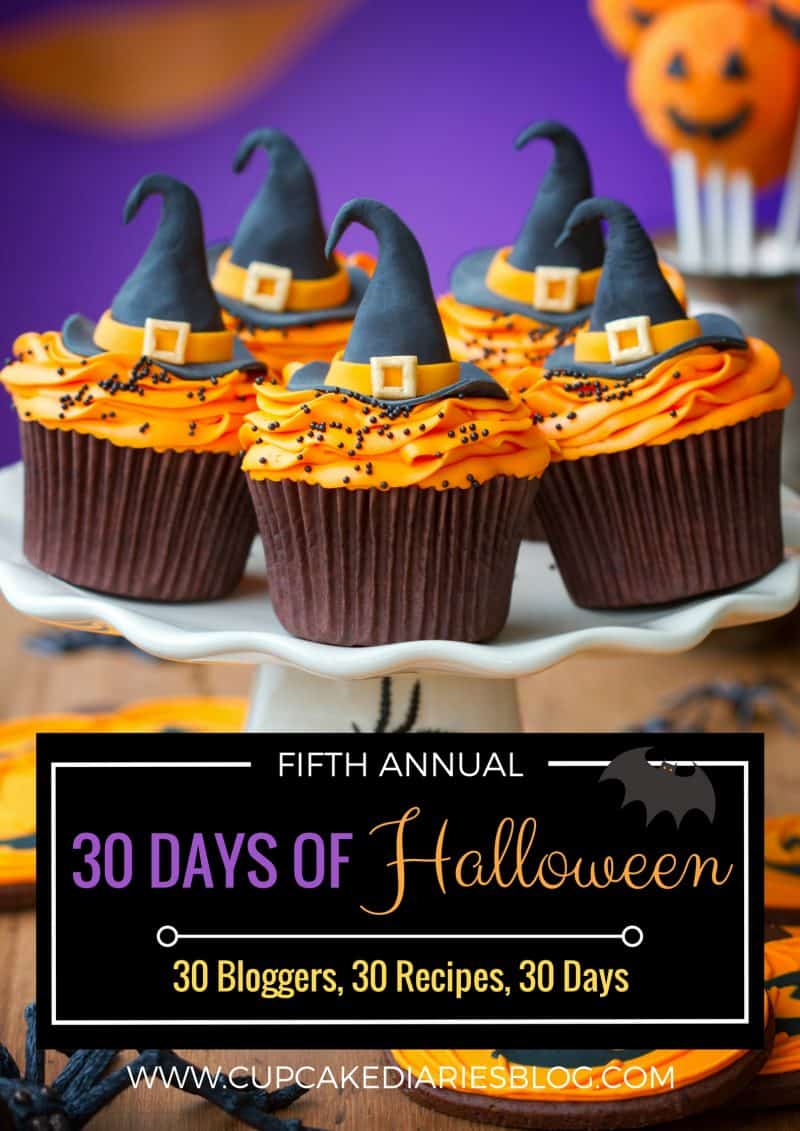 This recipe is part of "30 Days of Halloween" 2017 here at Cupcake Diaries.
Take a look below at the other fun and festive recipes featured in this year's series!