It's…alive! Jumbo marshmallows and gummy worms come together to make these cute and creepy Wormy Marshmallow Monsters. The kids will love making these!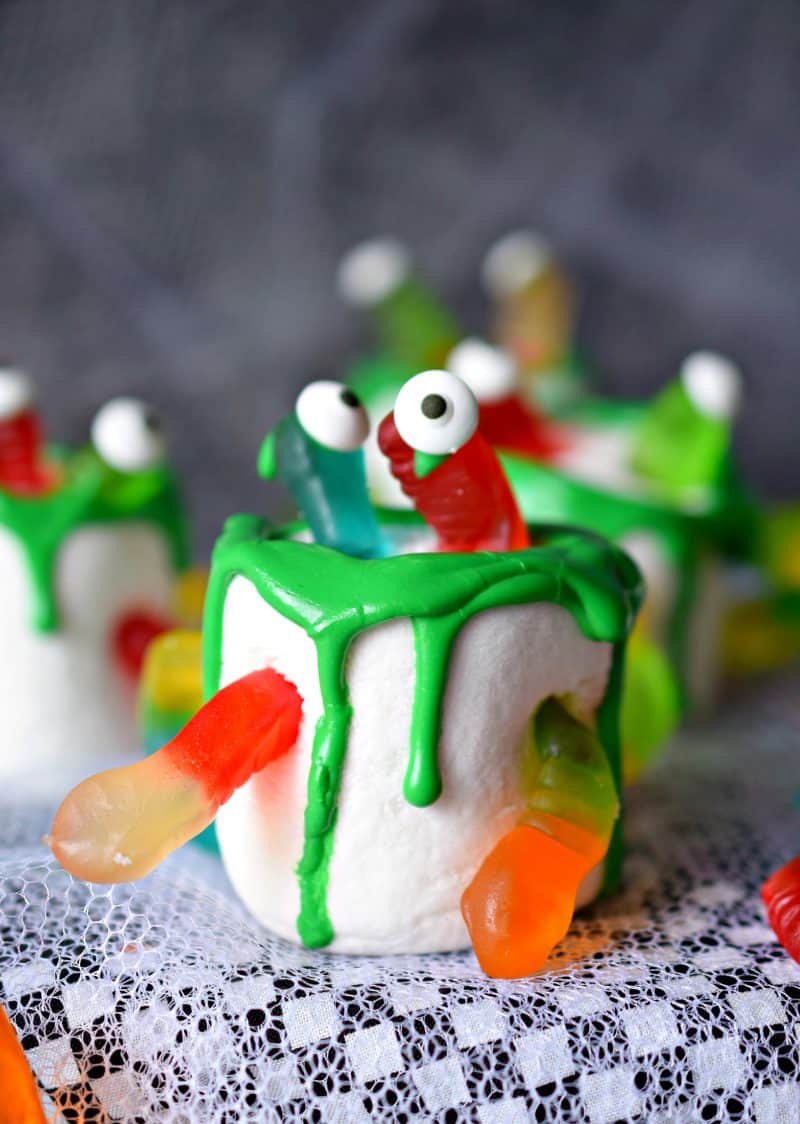 Today's recipe for "30 Days of Halloween" is perfect for the kids to help make. I can see my boys being in heaven as they shove gummy worms into those marshmallows with candy eyeballs. Wormy Marshmallow Monsters perfectly cute and creepy all at the same time! Great treat for a Halloween party. This could count as a treat or a craft!
Click HERE to get the recipe for Wormy Marshmallow Monsters from Who Needs a Cape?
And come back tomorrow for a whole new Halloween recipe. You don't want to miss it!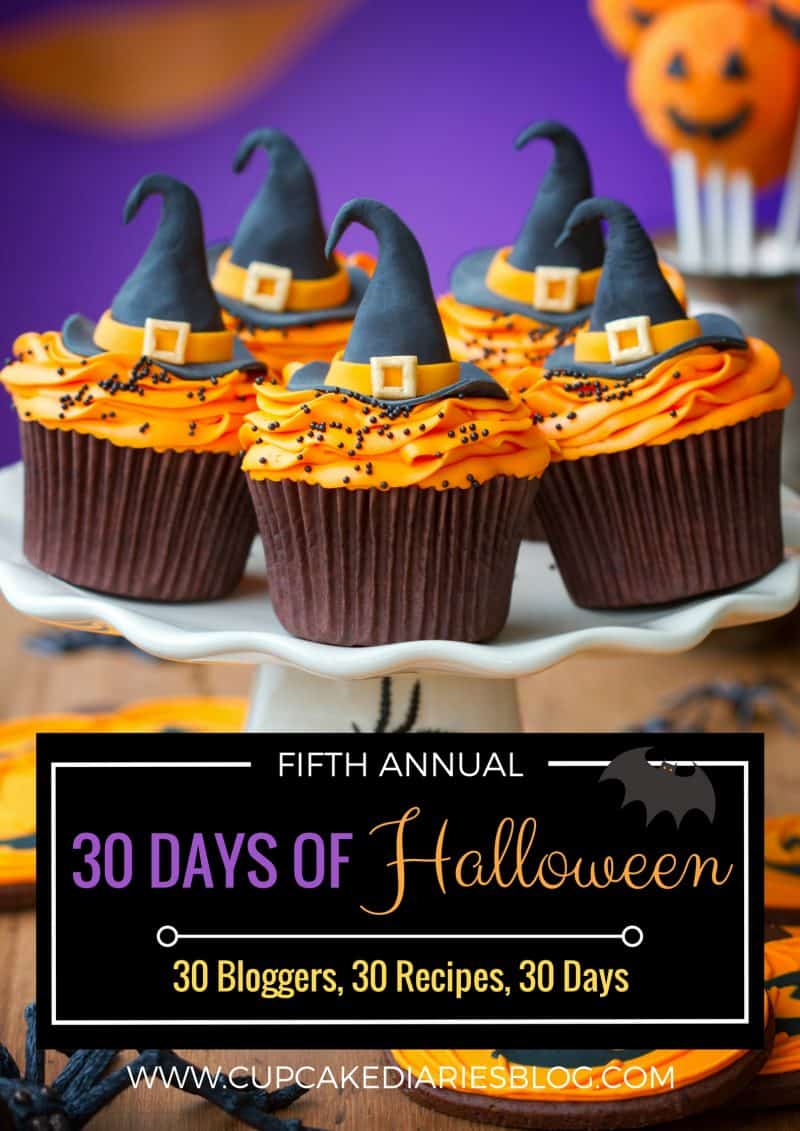 This recipe is part of "30 Days of Halloween" 2017 here at Cupcake Diaries.
Take a look below at the other fun and festive recipes featured in this year's series!