Halloween Candy Dice Game is a perfect activity for a classroom party! It's easy to play and the kids (and adults!) love it!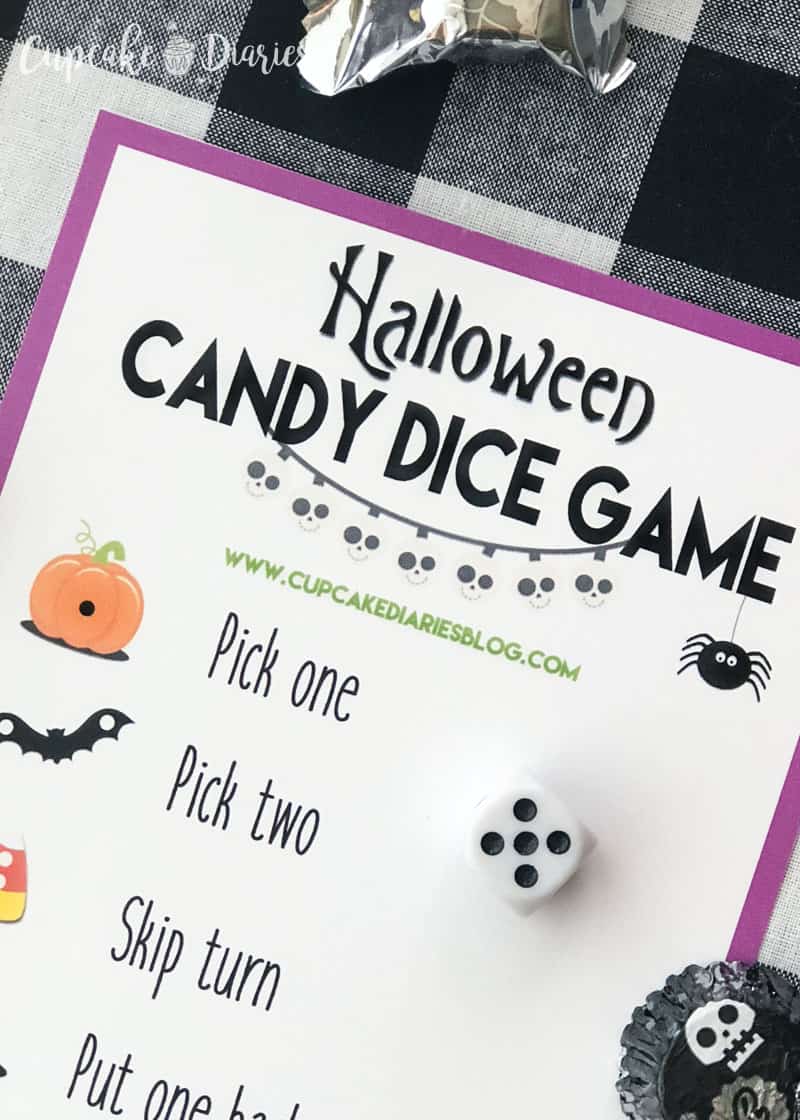 Halloween, Halloween, Halloween!! This is my favorite time of the year and I'm so excited that my favorite holiday is just around the corner. I have so many memories from my childhood that involved going trick-or-treating, playing games at the elementary school Halloween party…Even as an adult I think of Halloween in the '80s and '90s. It was such an exciting and mystical time! One of my earliest Halloween memories was our kindergarten Halloween party. My friend, Hailey, cried when a teacher dressed as a witch came into the room. And that's all I remember from that day. haha
Because I loved classroom Halloween parties as a kid, I wanted to make a game that kids today would love to play! Halloween Candy Dice Game is really easy to play and also easy for adults to prepare. (I also made candy dice games for Valentine's Day, St. Patrick's Day, Easter, and even football season!)
Speaking of Halloween candy, I loved sorting mine as a kid when I was done trick-or-treating. Did you ever do that with yours? Above all, I loved how it looked in its separate piles. Certainly that kind of organization would carry into adulthood! Not so much for me. haha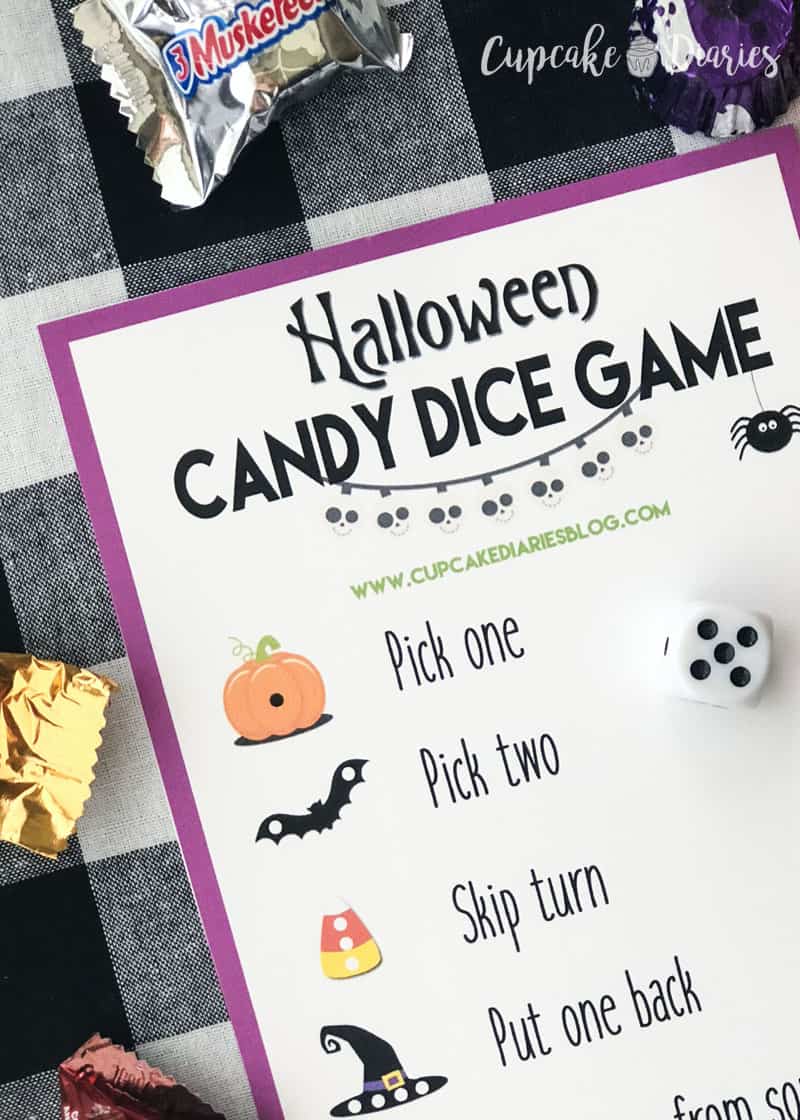 What You Need to Play
How to Play
Gather 5-6 children in a circle or around their desks.
Give each child four or five pieces of candy for play then place remaining candy in the center of the group.
Start the game! When rolling a 1 or 2, the children will pick from the pile in the center.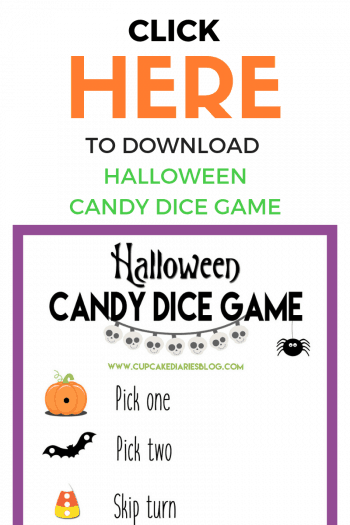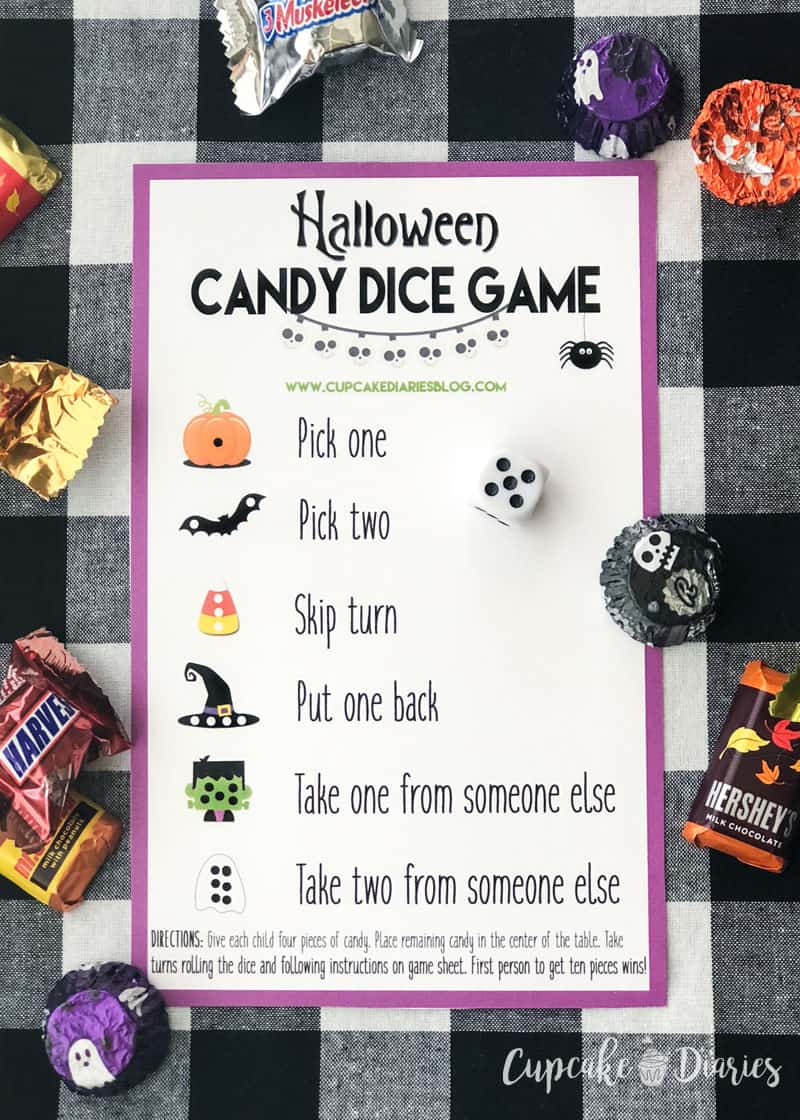 You can't get much easier than Halloween Candy Dice Game for a class party! Wondering what to do with any leftover candy? I always just take it home and hide it from my kids, let's be honest. Isn't Halloween candy the best? I'm a sucker for Reese's Peanut Butter Cups and Three Musketeers! What is your favorite Halloween candy?
More Printable Halloween Games for Kids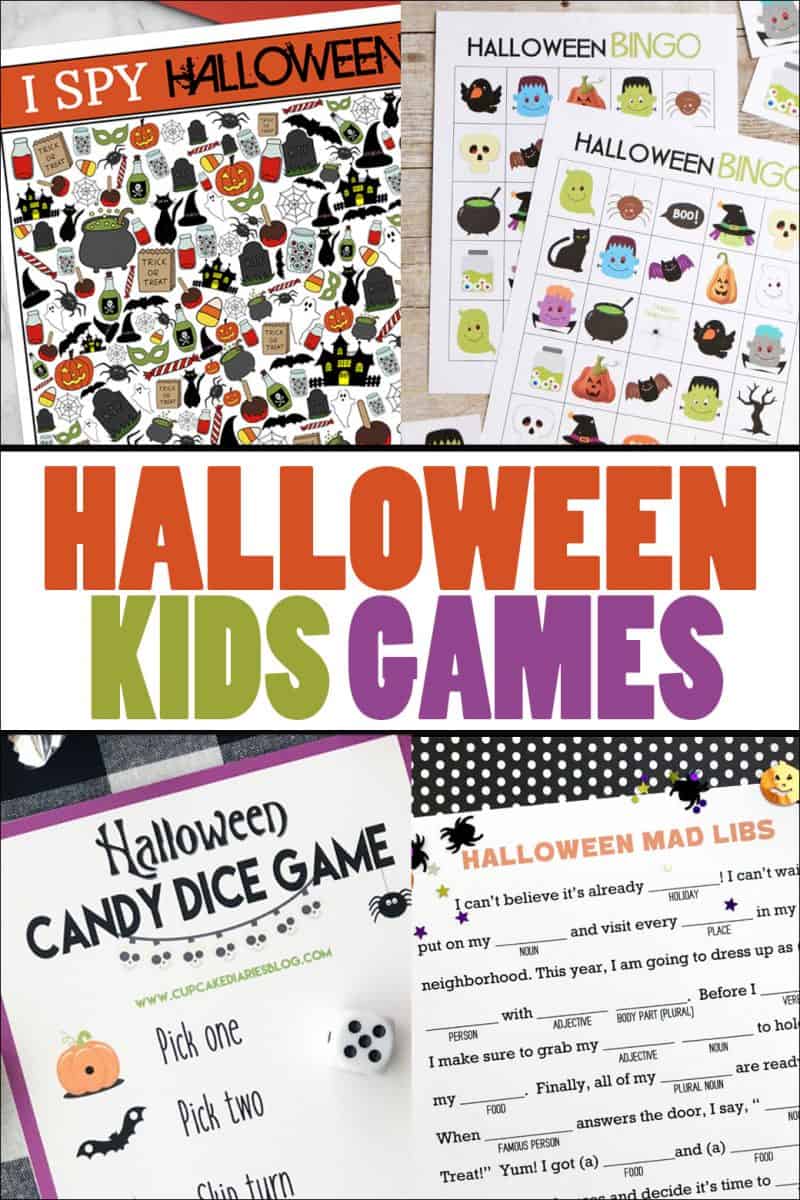 Halloween I Spy from Over the Big Moon
Halloween Mad Libs from My Sisters Suitcase
Halloween Bingo from Pretty Providence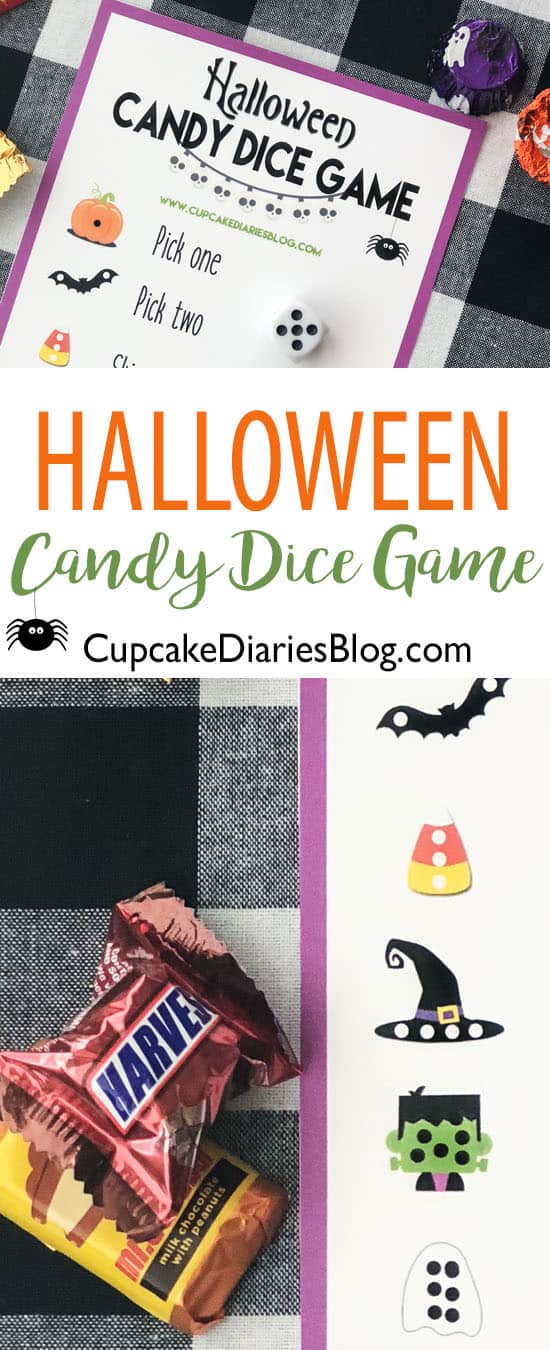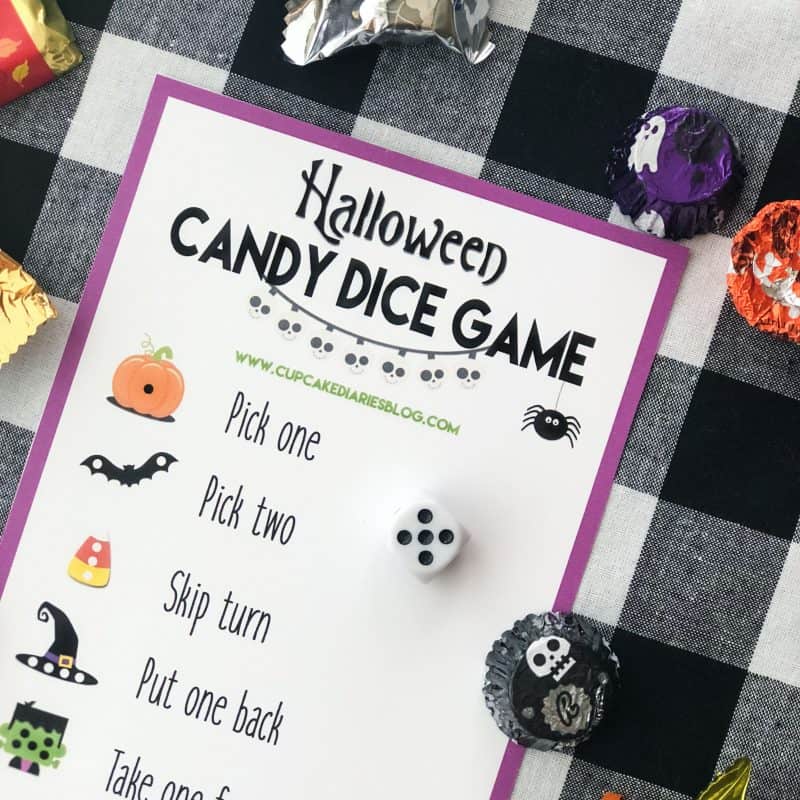 This post contains affiliate links. I include these links to help you find the products that I used in the recipe. If you purchase an item from the link, I will receive a small commission helping keep my recipes free for you. Thank you for your support!