Allow me to introduce you to my very first printable!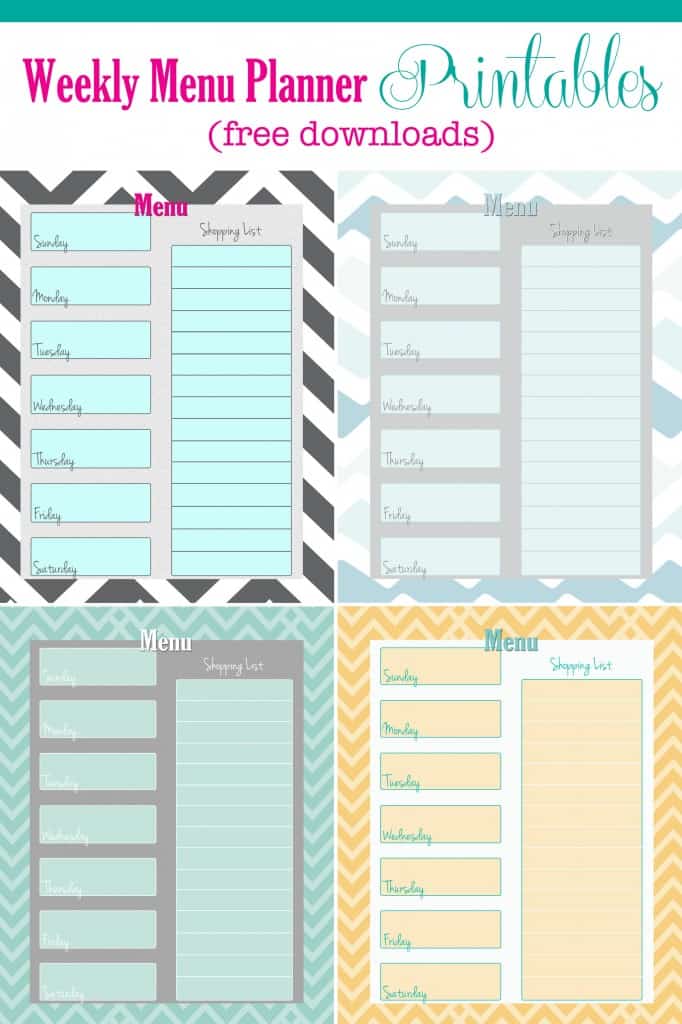 Over Christmas and throughout December I found myself making grocery list after grocery list, only to end up losing them.
I can't tell you how many times I lose grocery lists.
I decided to make a weekly menu planner printable that has a shopping list on the side. I made four different color options so I can set a different one out depending on my color mood, and so I can share some different options with you!
And here is how these menu planners are going to help me with my issue of losing my darn shopping list all the time: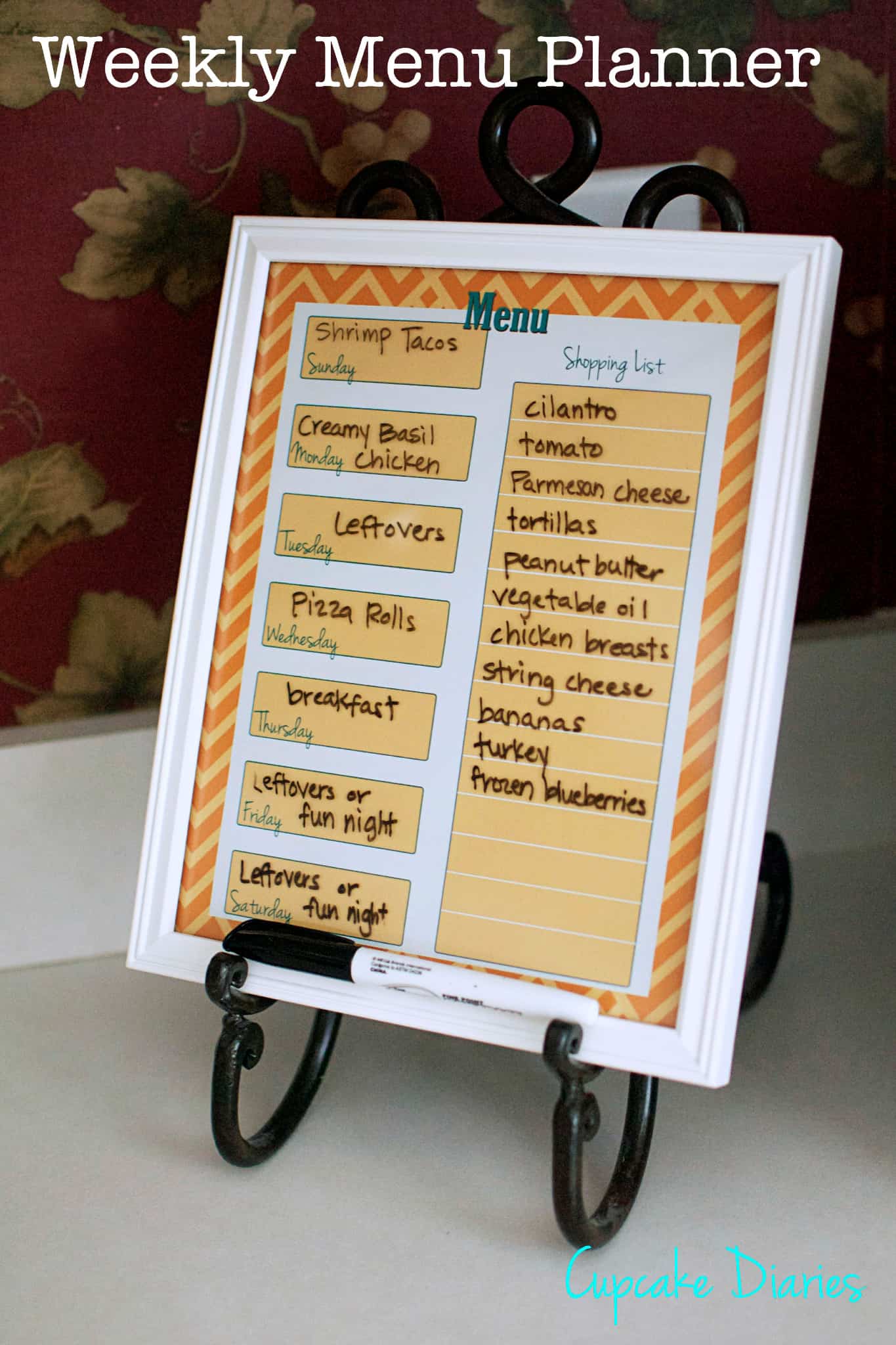 (Don't you just love my beautiful grapevine wall paper? Lovely!)
I bought a white 8×10 picture frame from Target, as well as a fine tip dry erase marker.
The menu is an 8×10 so it fit right in my new frame.
(The place I printed this tends to make my prints a little darker so this "yellow" menu actually turned out orange. It should actually print yellow if your place doesn't darken everything like this one!)
Now I can write out each meal on the planned day, as well as a shopping list, and it stays in one place. No more losing lists! And it comes off so nice and clean when I need to change it.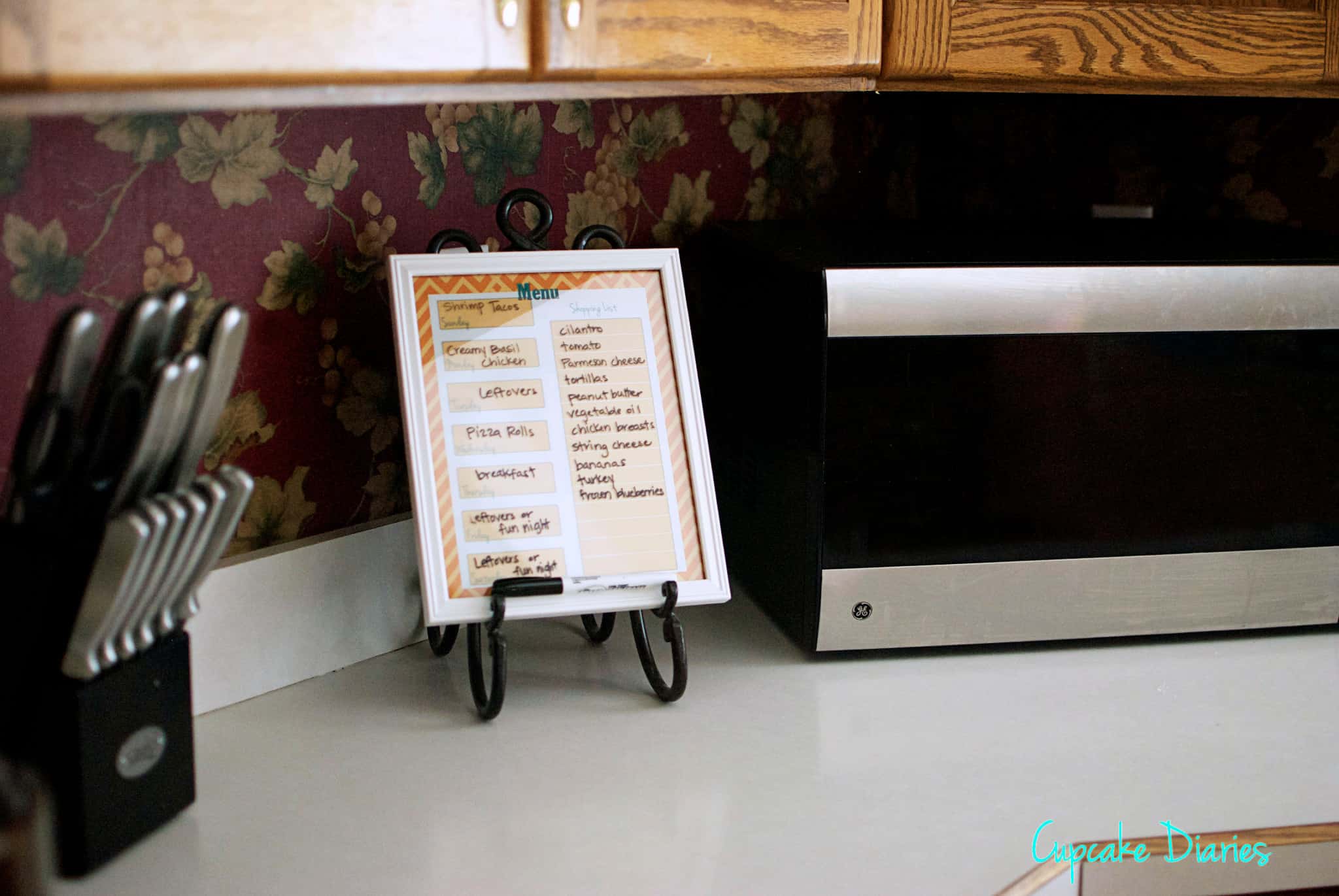 I've got mine propped up on my kitchen counter on a plate holder for now, but it will be heading to my wall once I get it figured out! I love having this around!!
All four of these weekly menu planners are available for free download!
Directions to download:
Each menu planner is available as an 8×10 size and for free download. Just right click on the one you want to save, and save it to your computer to print.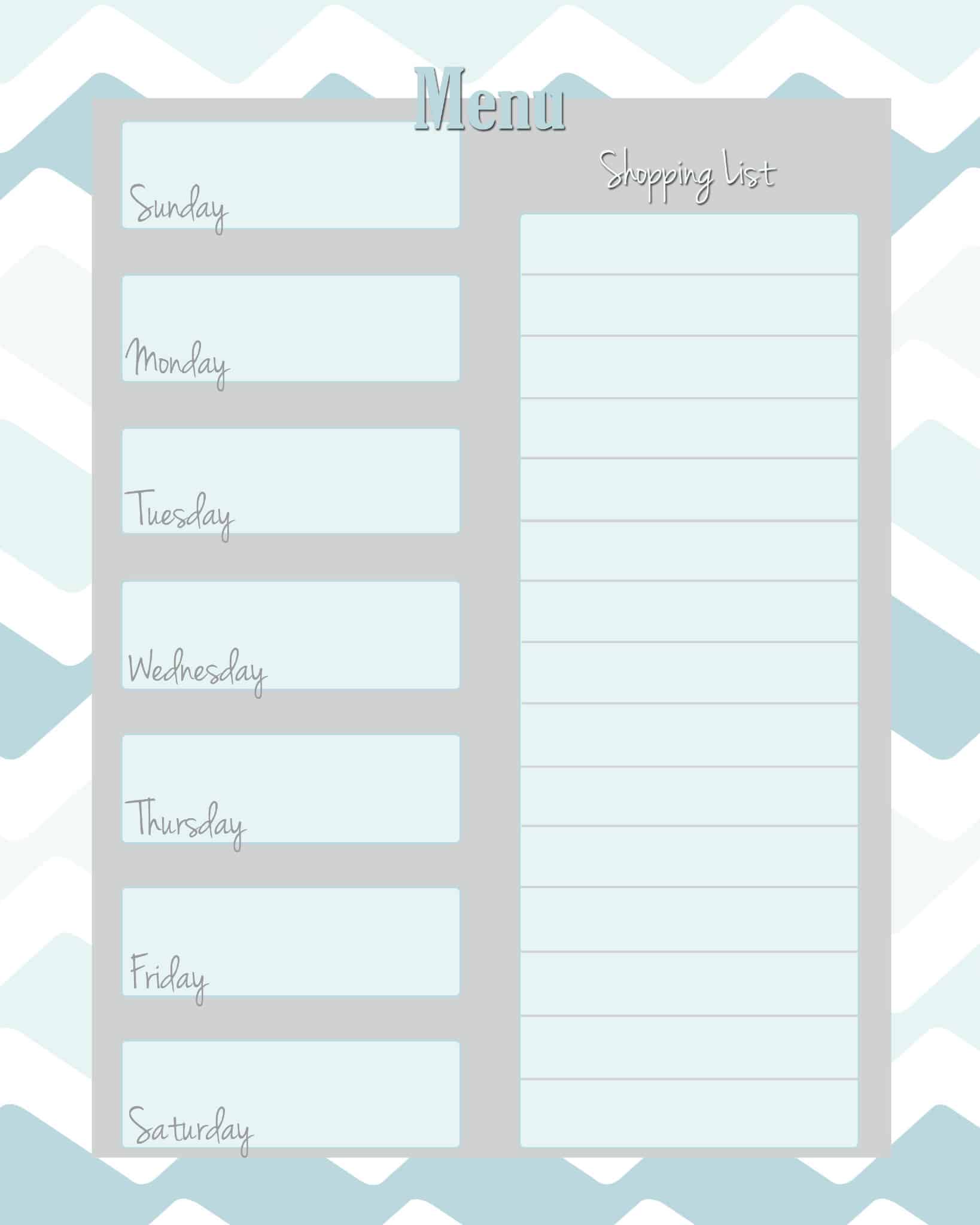 blue menu planner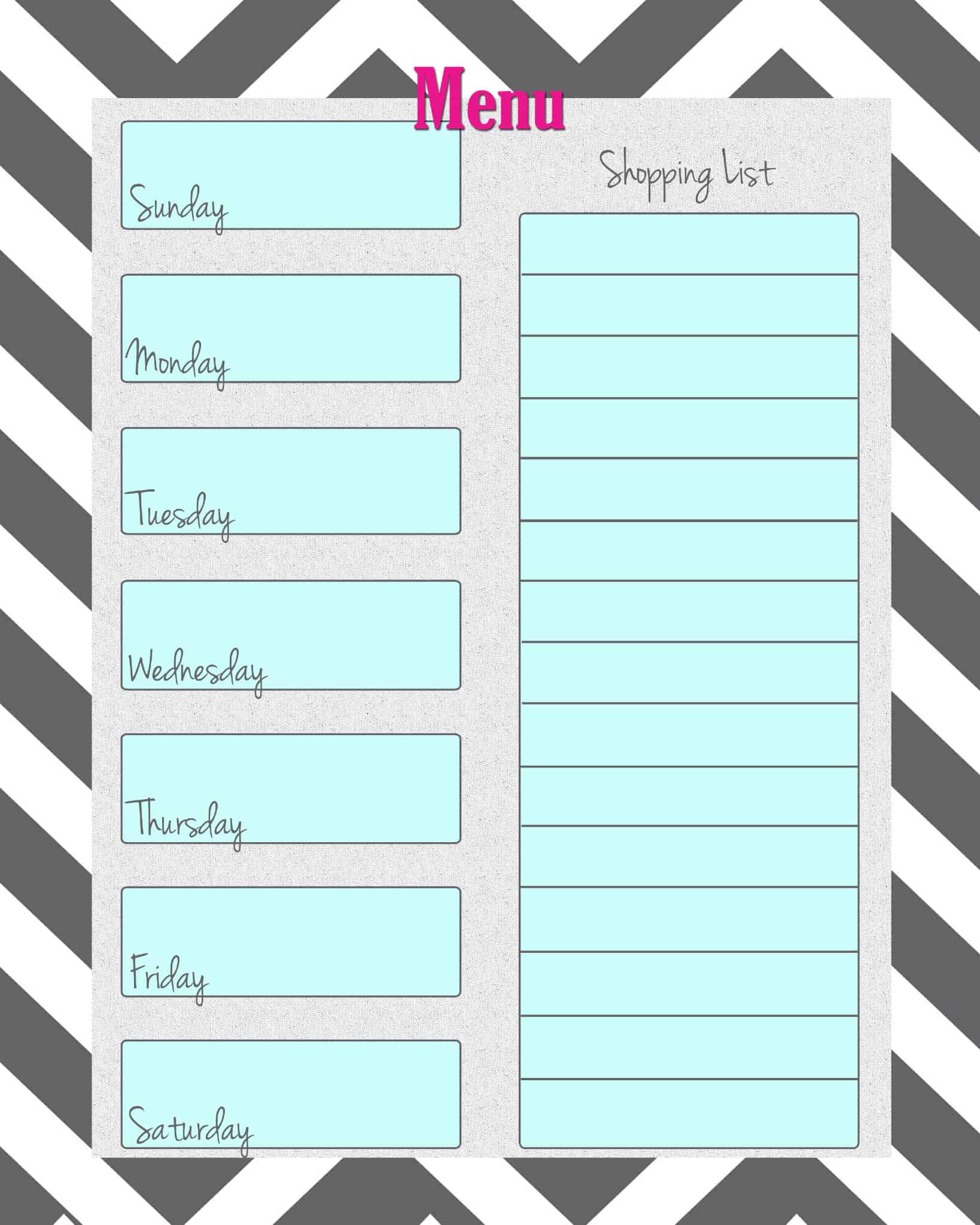 gray menu planner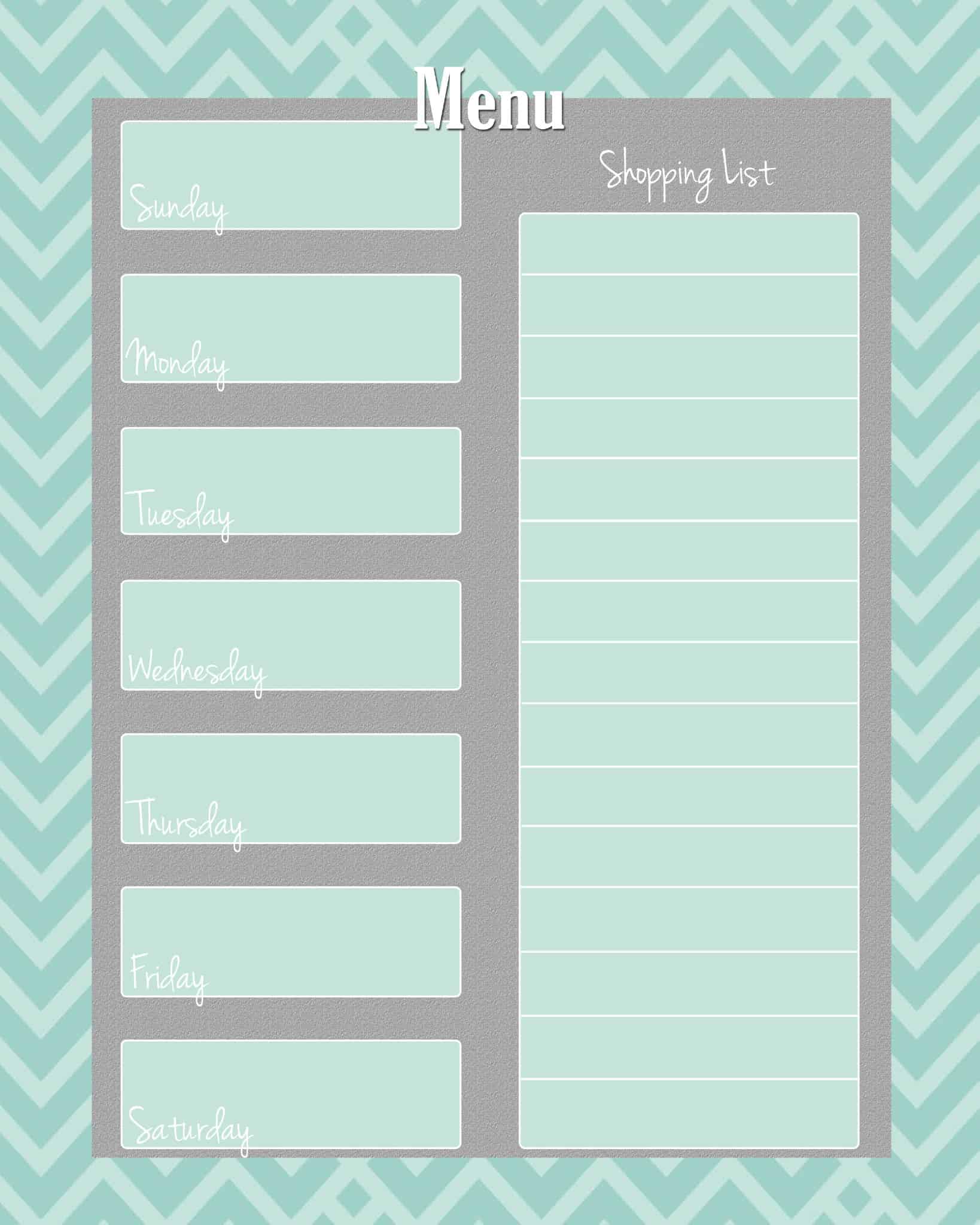 green menu planner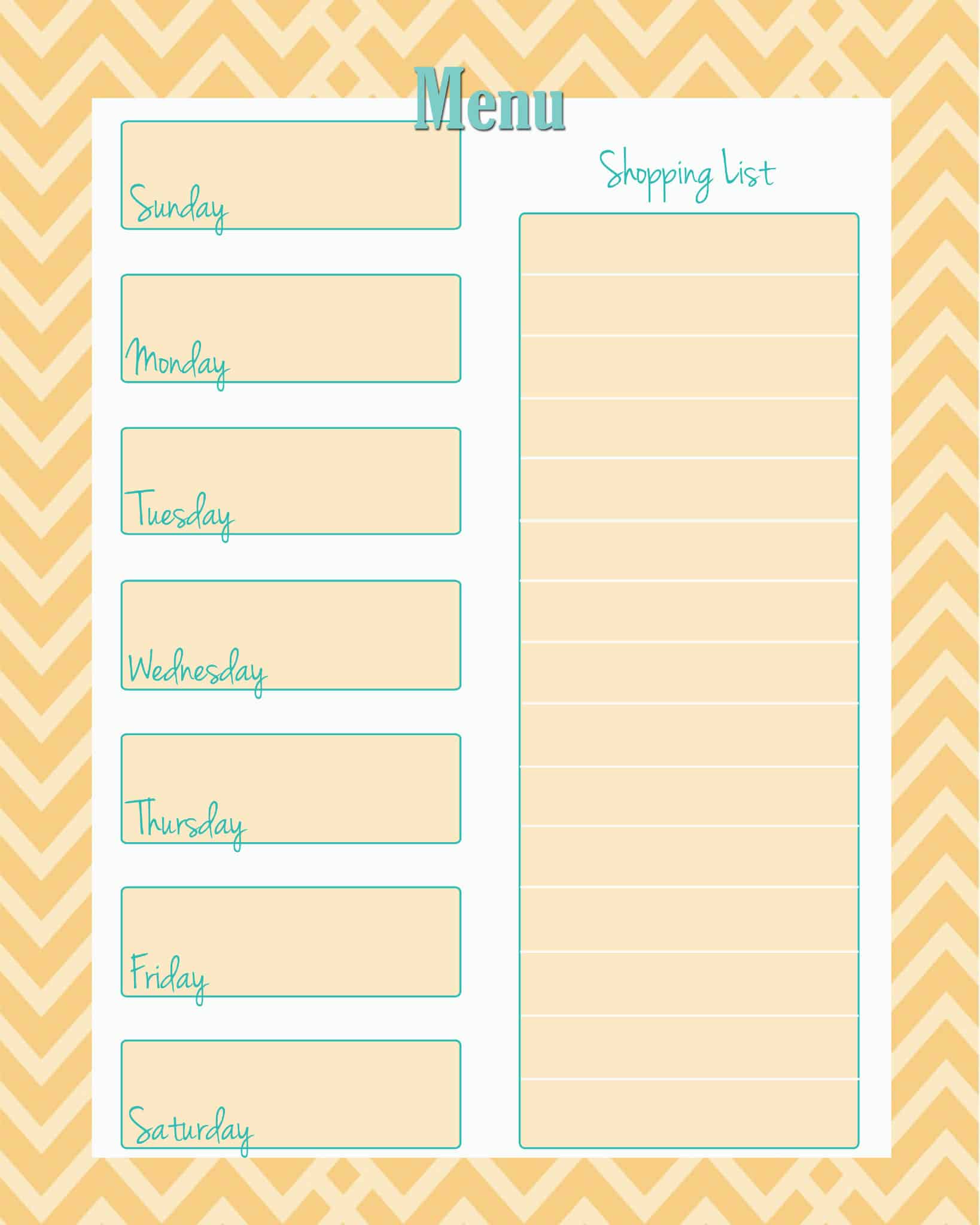 yellow menu planner
These menu planners are for personal use only. If you plan to share them on another blog, please link back here. Thank you!