The kids are going to love playing this Football Candy Dice Game during the Super Bowl or at a football themed birthday party!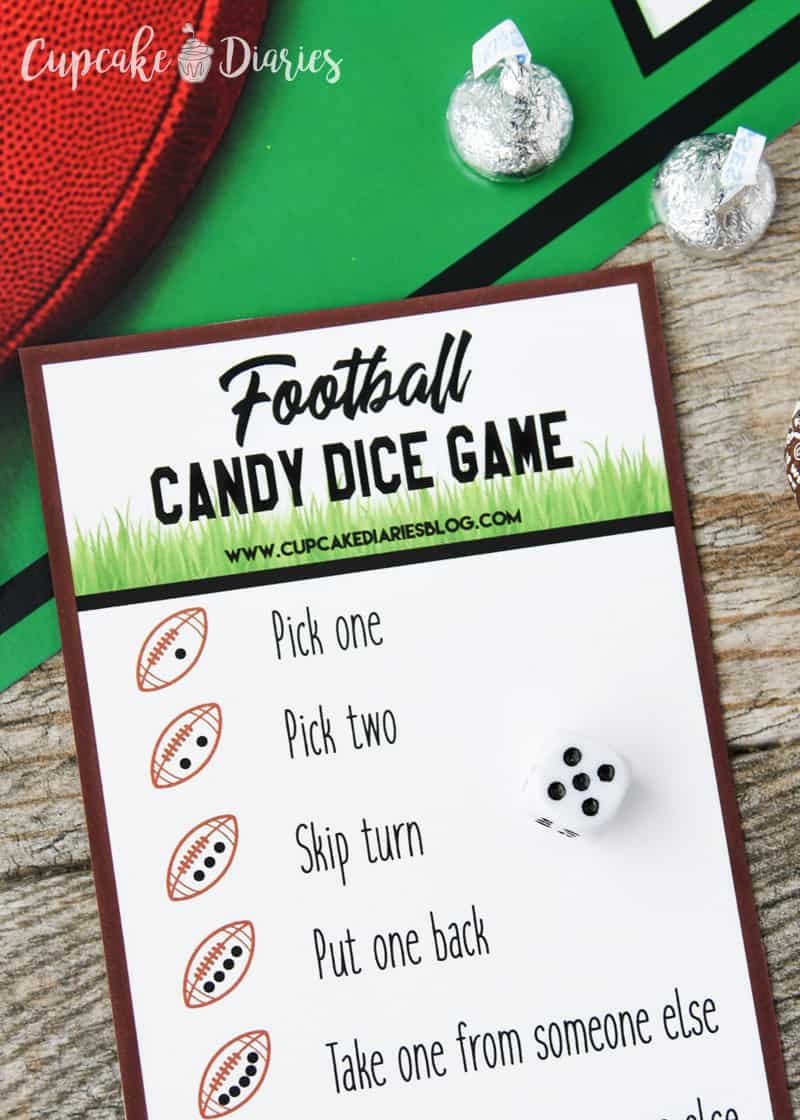 Football parties are so popular all year round. Whether you're watching the Super Bowl or having a birthday party, a football theme is so much fun and so easy to put together. This game is the perfect option for a football party and the kids are absolutely going to love it. And you're going to love how easy it is to prepare for and play!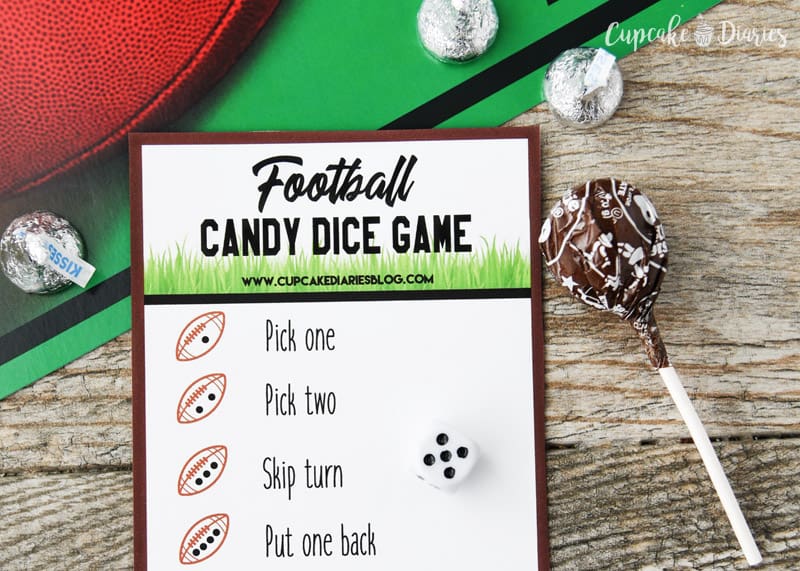 My six year old and four year old weren't super interested in the Super Bowl last year. They needed something to entertain them that didn't have to do with the TV. This game was just the thing! And it was really easy for them to play without having a parent standing over their shoulders the whole time. They had so much fun with it!
What you need:
Football Candy Dice Game (download here)
dice
candy
Game instructions are super easy to follow. Give each kid 5 pieces of candy to start with (or less if you'd like) then put a pile of candy in the center of the table. Then start the game! When rolling a 1 or a 2, the kids will pick from the pile in the center. You can play with 2-6 kids, or more.
I prefer to print the card on cardstock so it doesn't crinkle or bend.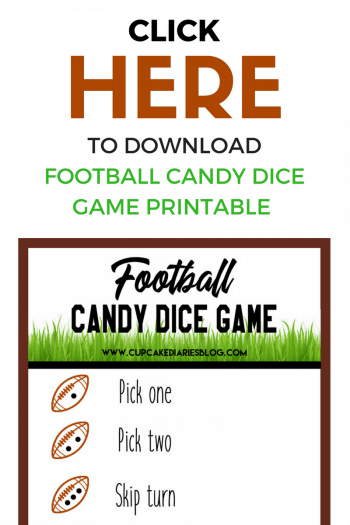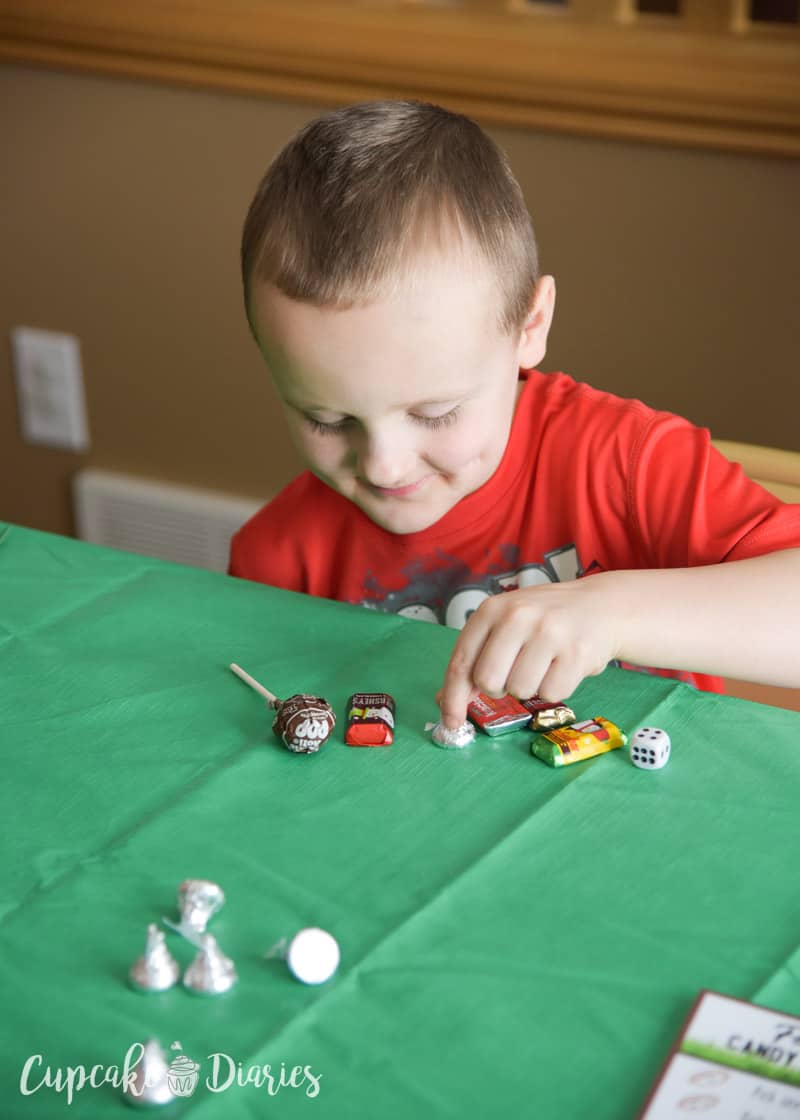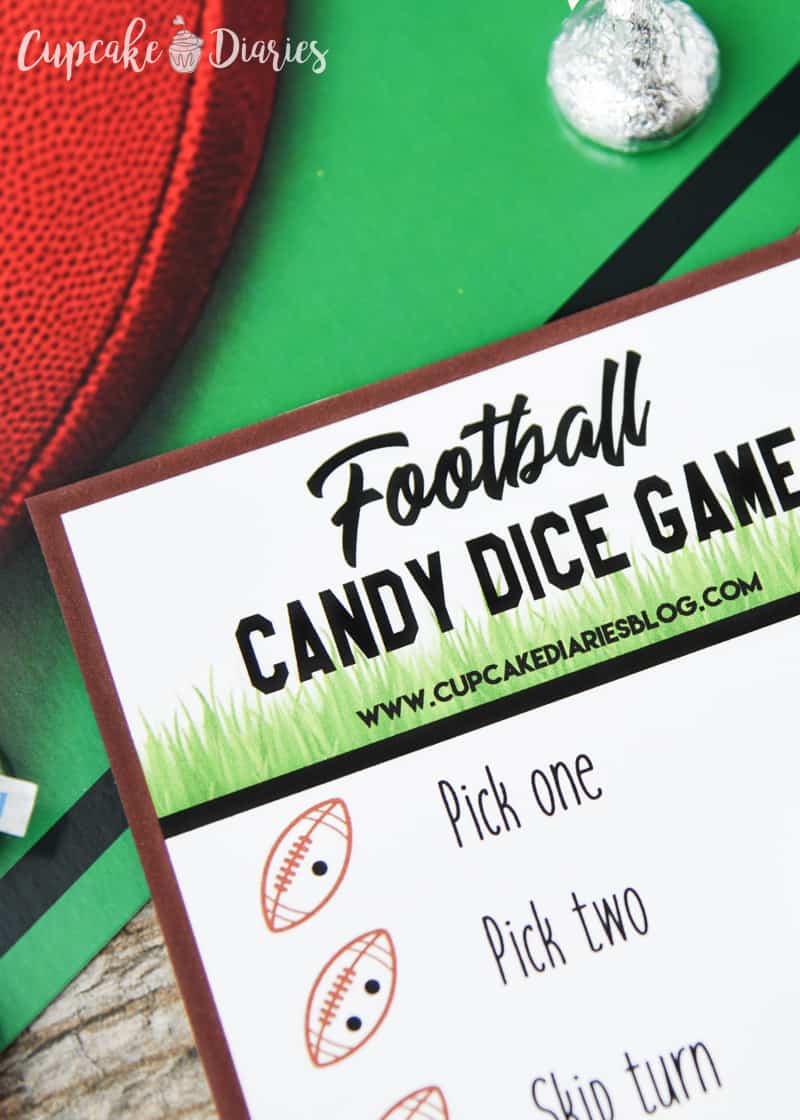 I hope you love this game! The kids are going to love playing it for a football birthday party, during the Super Bowl, or just when they need something to do.
Looking for other party ideas? Here are some favorites…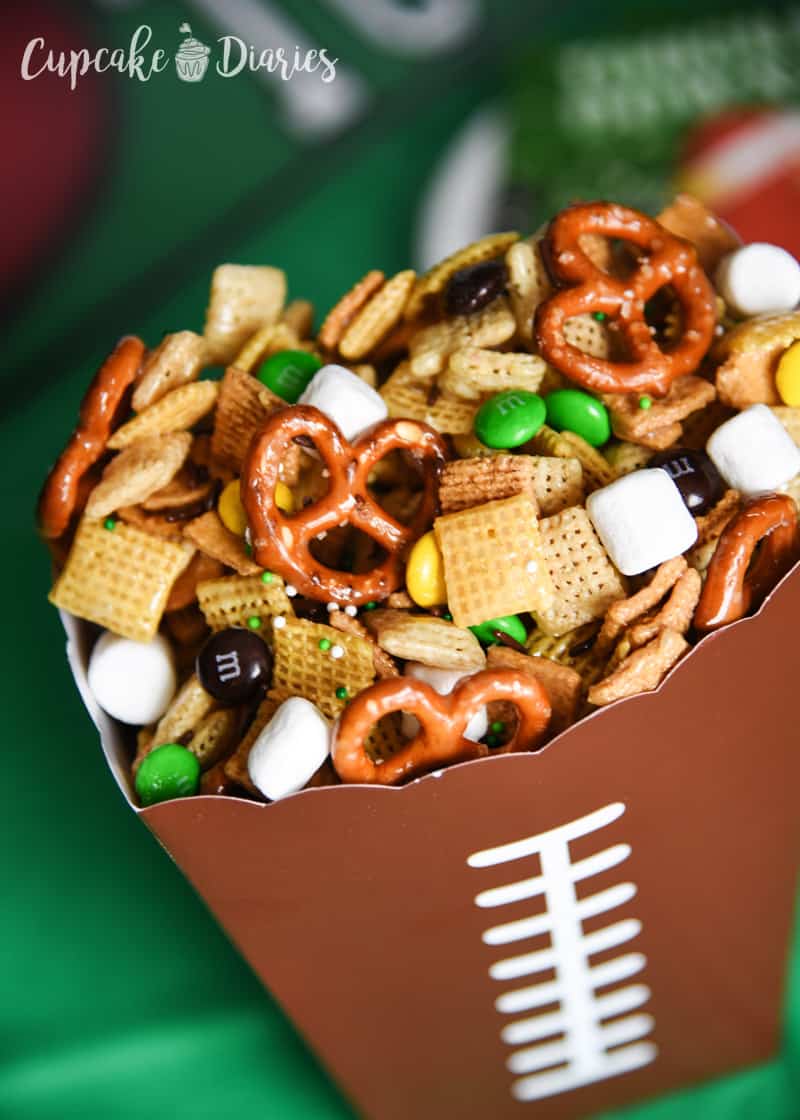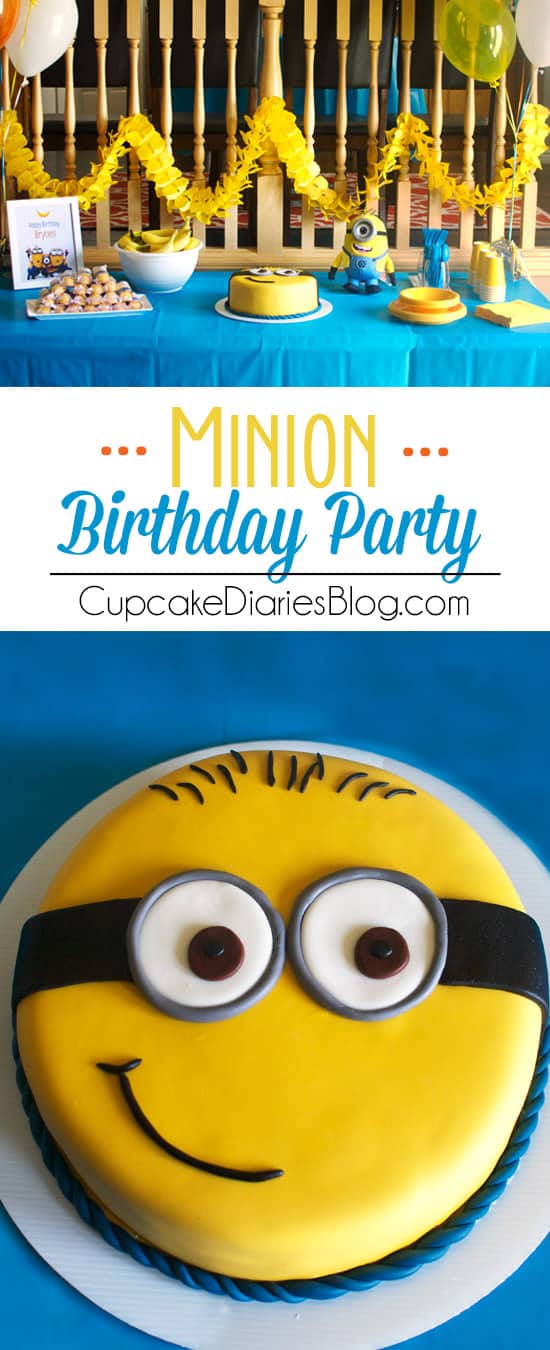 Food Ideas for a Harry Potter Party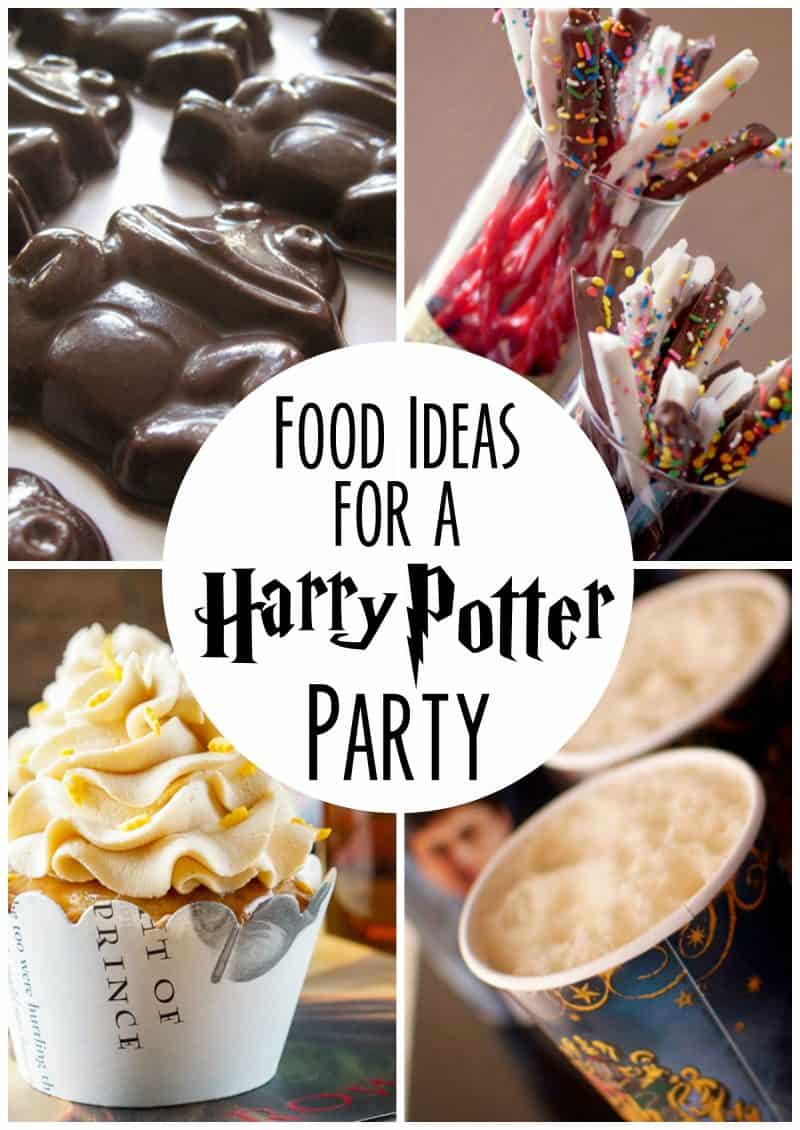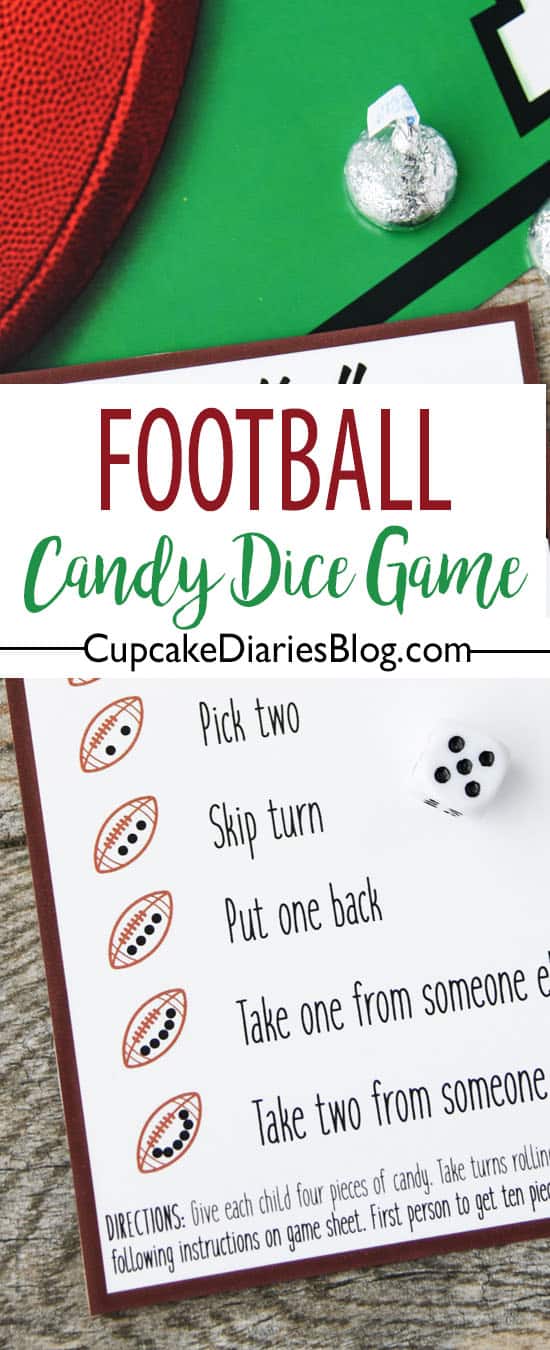 This post contains affiliate links. I include these links to help you find the products that I used in the recipe. If you purchase an item from the link, I will receive a small commission helping keep my recipes free for you. Thank you for your support!