Your game day party needs a sweet and salty treat! Football Chex Treat is the perfect game viewing snack for the whole family.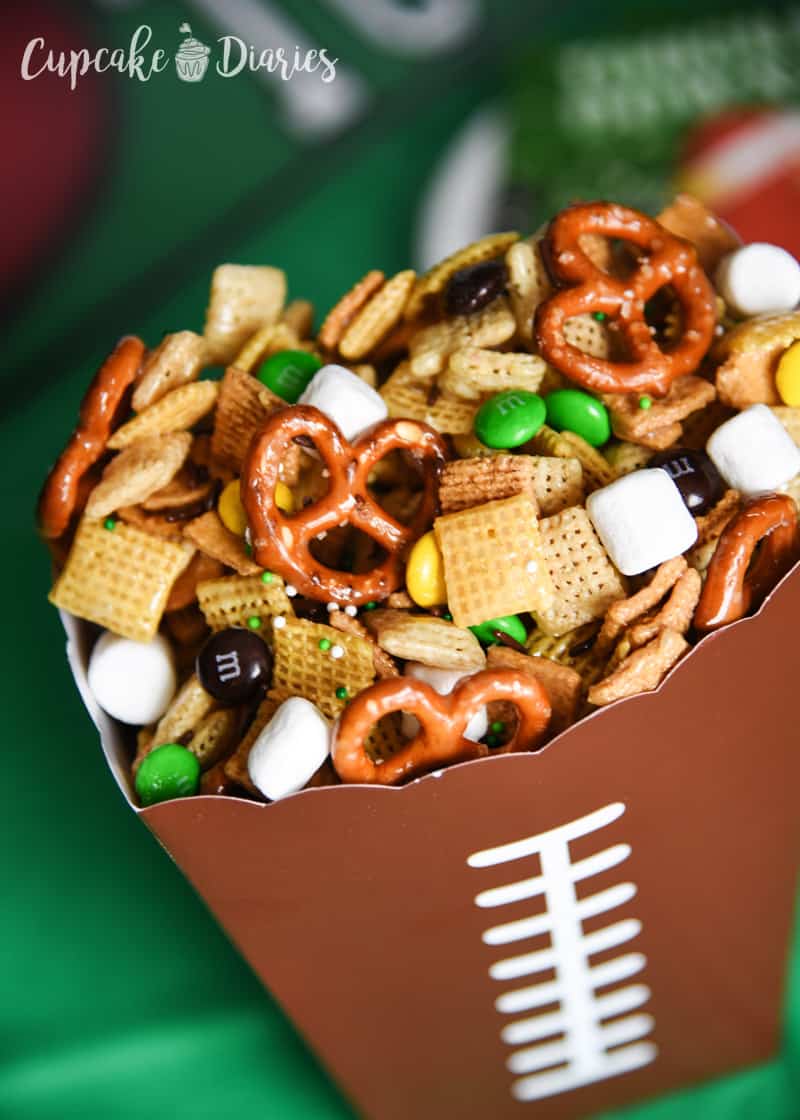 The Super Bowl is just around the corner! We love Super Bowl Sunday and the fun of watching the big game. Let's be honest, we never have a specific team we're rooting for. We just love the excitement of the Super Bowl! My husband usually says something like, "It would be nice to see the ______ win." So this year, I'll let you know who he fills in that blank in with! haha
We love eating yummy food while we watch the Super Bowl. Recently I made a football themed Chex cereal treat that is so perfect for a football themed anything. I love the colors and how much this treat screams football.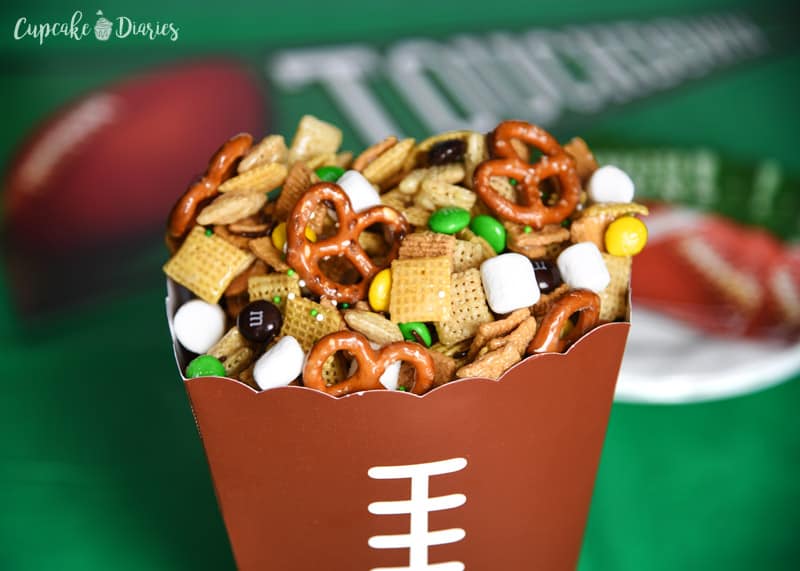 I love a good sweet and salty treat and this one does not disappoint! I also love the different textures in this treat. The pretzels are so yummy with the soft marshmallows and the M&M's. Yummy! I added neutral football colors so this treat can be used for a football themed anything. It was so easy to pair with all the football decor we have. My boys thought we were having a party when I pulled all of it out so I'm sure they'll be really excited on Super Bowl Sunday!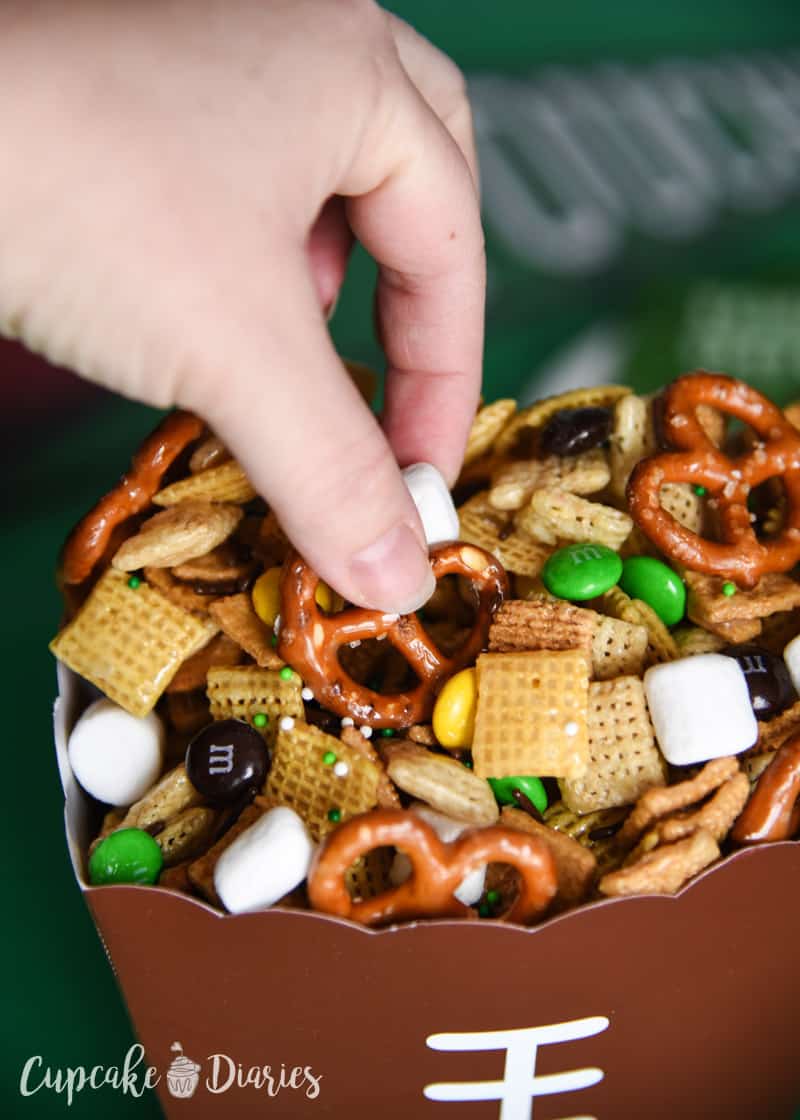 Football Chex Treat
Your game day party needs a sweet and salty treat! Football Chex Treat is the perfect game viewing snack for the whole family.
Ingredients
6

c.

Corn Chex cereal

6

c.

Rice Chex cereal

4

c.

Golden Grahams cereal

4

c.

pretzel twists

1 1/2

c.

light Karo syrup

1

c.

sugar

1

c.

butter

1

c.

green, brown and yellow

plain M&M's

1

c.

mini marshmallows

green, brown, white and/or yellow

sprinkles
Instructions
Place half the cereal and pretzels in a large bowl and the other half of the cereal and pretzels in another large bowl.

Melt butter in a large pot; add Karo syrup and sugar. Heat together over medium and bring to a boil.

Boil for two minutes then pour evenly over the cereal in each bowl.

Stir together then add mini marshmallows and M&M's. Spread over two greased cookie sheets and add sprinkles over top. Allow to cool, then place in a large bowl to serve.
Kitchen tools and gadgets needed for this recipe: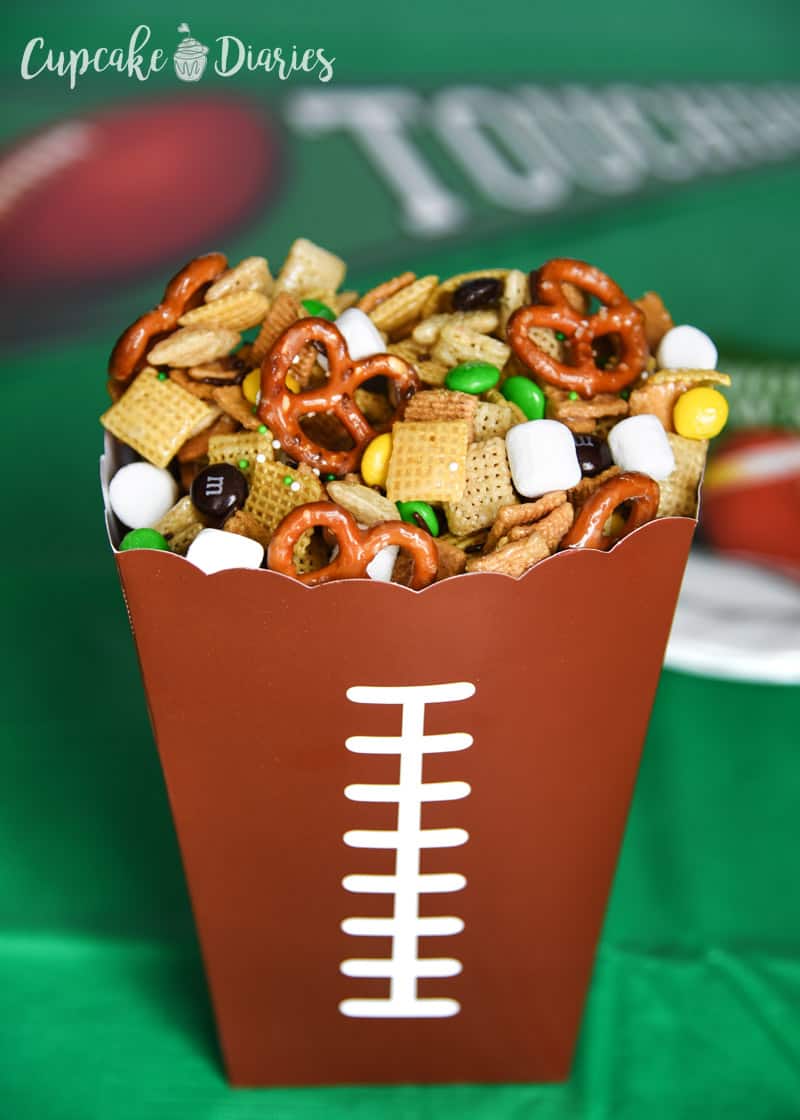 I hope you love this treat as much as we do! I can't stop eating the stuff. I'm probably eating it right now as you're reading this.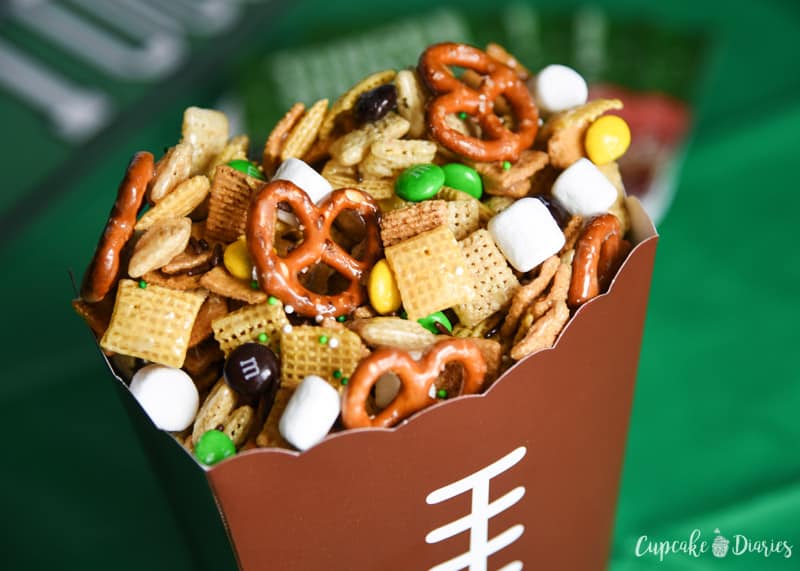 Other game day food favorites…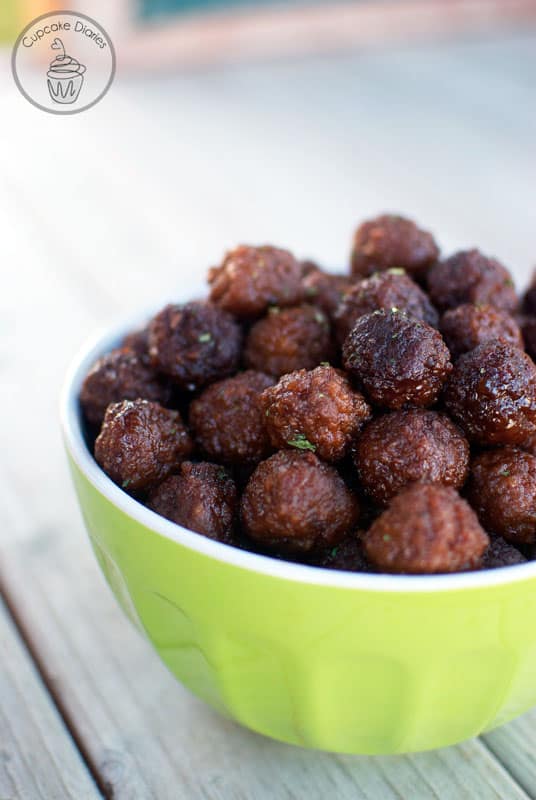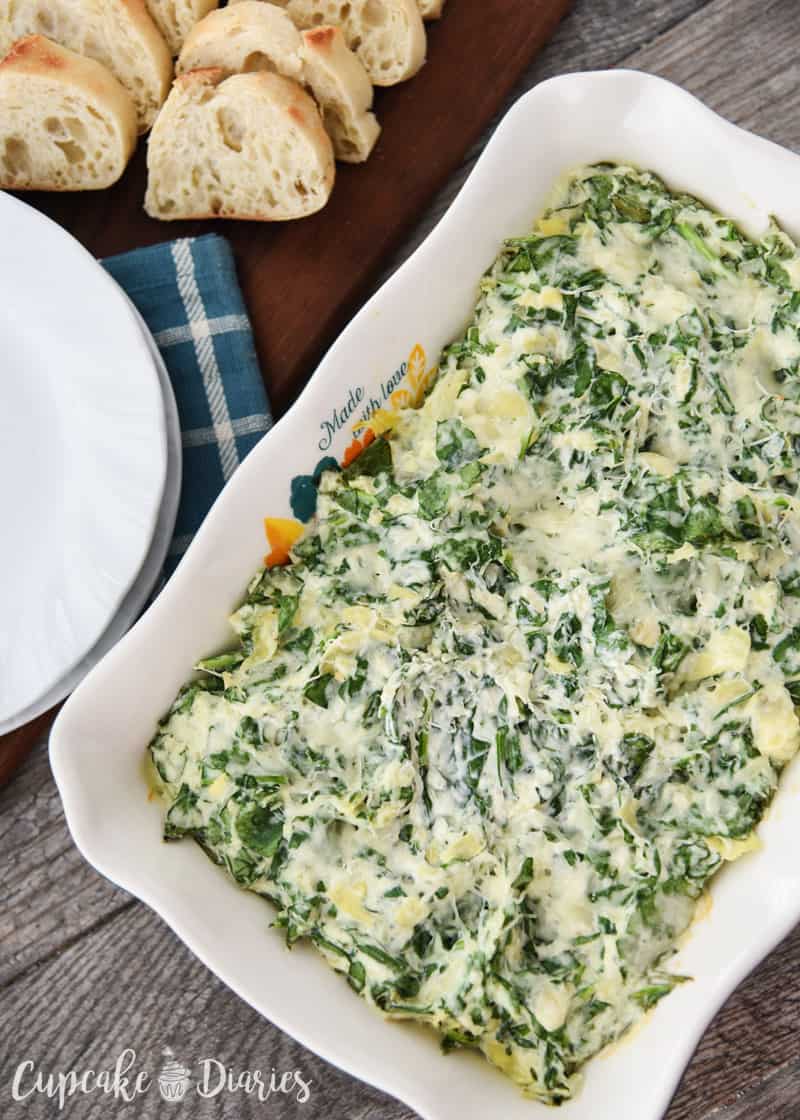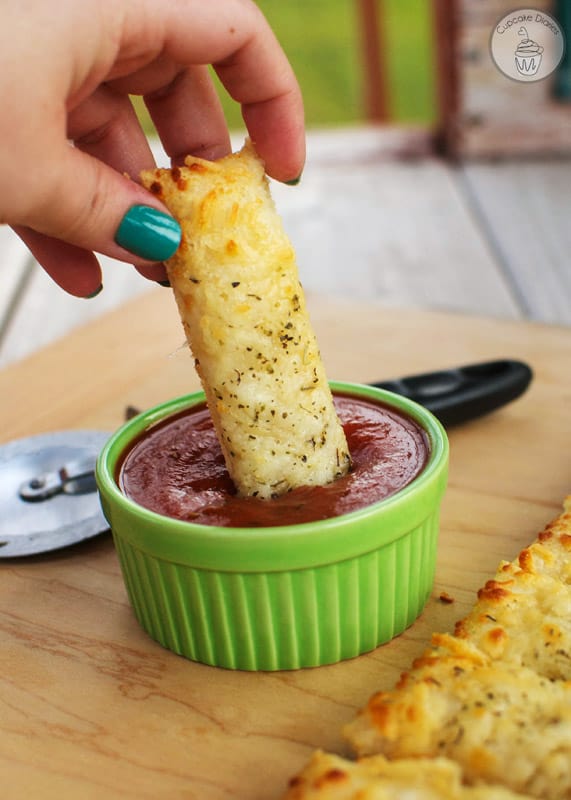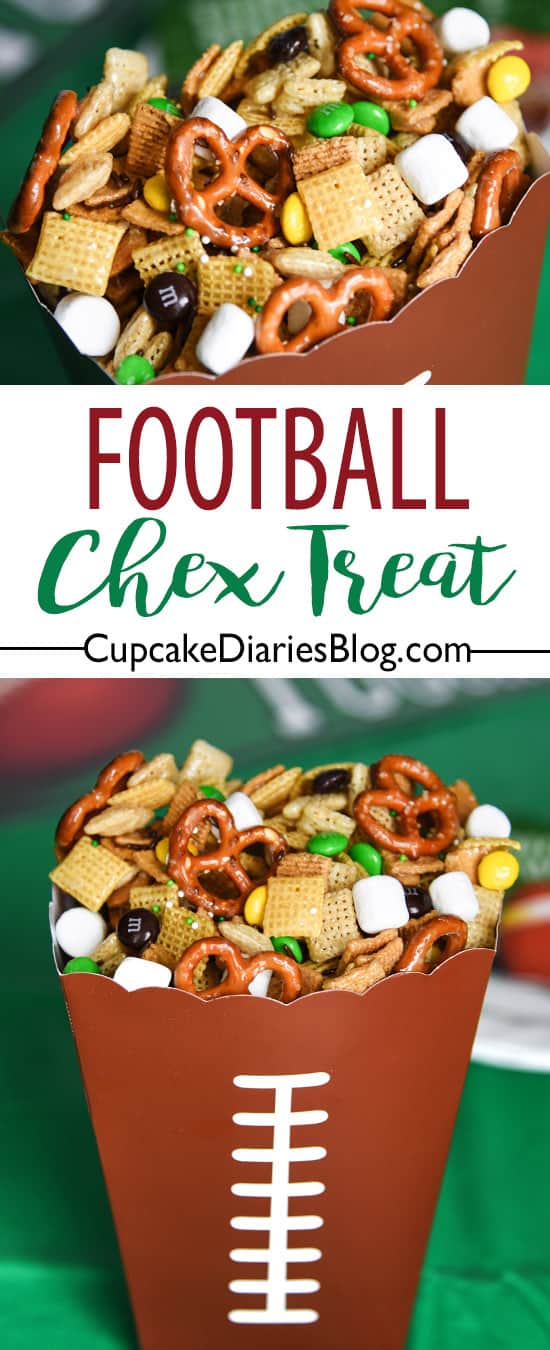 This post contains affiliate links. I include these links to help you find the products that I used in the recipe. If you purchase an item from the link, I will receive a small commission helping keep my recipes free for you. Thank you for your support!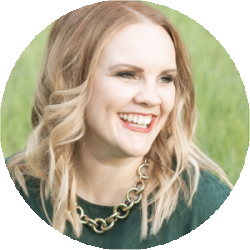 Alli is the food blogger and photographer behind Cupcake Diaries. Nestled in Northern Utah with her four young boys, hubby, and a full pantry, she loves baking all kinds of treats as well as quick and easy meals for her family. What started out as sharing a few recipes with family members here and there soon turned into a full-functioning recipe blog with readers from all around the world! Alli is a full-time mom who enjoys music, holidays, and spending time with her family.