Having an organized computer is like having an organized home: everything just seems to run a little more smoothly! Here's how to organize your computer for your blog.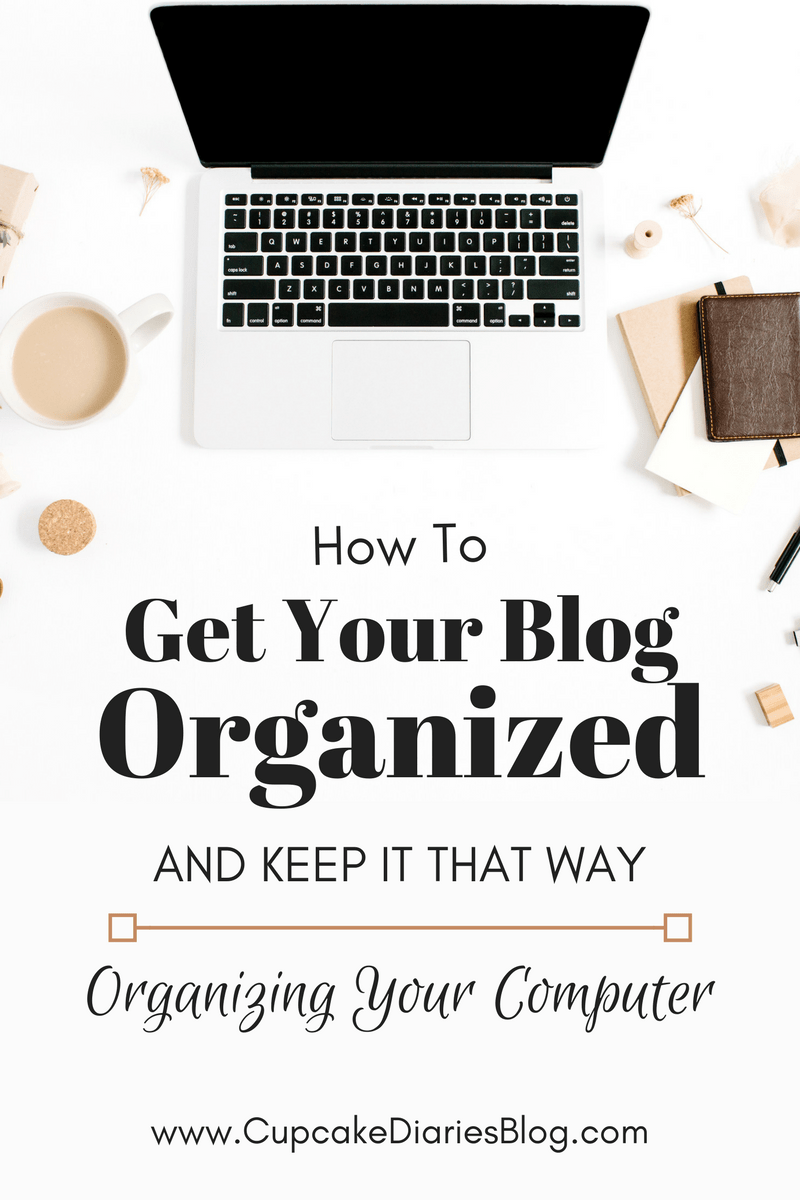 Welcome to part 2 of How to Get Your Blog Organized and Keep It That Way: A Four-Part Blogging Series! Now that you've got your master spreadsheet created, it's time to move on to the next part of blog organization: organizing your computer.
I don't know about you, but my computer quickly turns into a DISASTER! Photos, graphics, files EVERYWHERE. I purposely made part 2 all about computer organization because of the fact that all of the important things we need for blogging are stored there and it makes life so much easier to have it all cleaned up and tidy.
So let's get your computer organized!

Create a blog folder that is going to be the main hub for all things blog. Inside this folder you will create important sub-folders for the following:
Blog Files
This is an important folder and a great one to put all those important files in. This folder is for anything that you will use over and over again and need to find quickly and easily.
Headshot
W-9 and other tax files
Logo
Blog buttons and headers
Social media headers
Watermark
Media kit
Rate card
Templates including collages, invoices, etc.
Photos
Because I mostly blog about food, I have a folder titled Food where I put all of my edited photos for each post. There are sub-folders for Appetizers, Beverages, Entrees, Holiday Food (with sub-folders for each holiday), etc. Depending on your niche, you can make separate folders for crafts, printables, etc.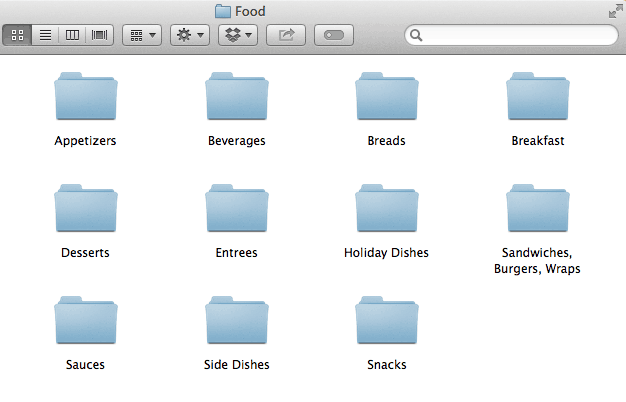 Sponsored Posts
If you write sponsored content on your blog, keeping each post's files in their own folder will help you find them easily whenever you need anything. Sometimes brands will ask for original high-res image for use and having them all in one place will make it easier to find them. I make a folder for each sponsored post so I can keep all images and contracts inside of each one.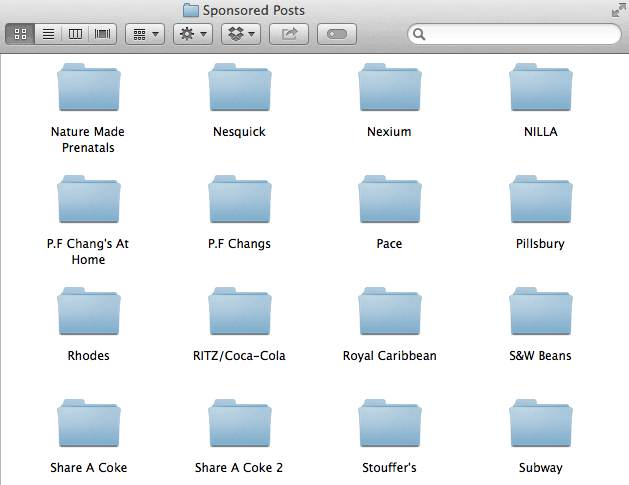 Guest Posts
When I have done guest posts for people in the past, I have kept those photos and documents in a separate Guest Posts folder to keep them separate from others.
Contributor Folders
If you have contributors for your site, make a folder for each one if you have any photos or files you need to have on hand for them.
Printables
I keep all the printables I create in one folder. I have sub-folders for what they are. For example, Cupcake Toppers, Decor, etc.
VA Files
If you have a VA, it is likely you have a contract or other files for them. Keeping all of that information in one file will help you find everything easier.
Funny Stuff
There is some hilarious stuff on the internet. And that kind of thing does really well on social media. If there is a meme or some kind of funny image you find, save it in your Funny Stuff folder and share it on Facebook with a link back to the source. These kinds of images are great to have on hand when you're trying to fill your social media schedule.
Smile Makers
This folder is for anything that makes you smile that would be worth keeping. Did a big brand start following you on Twitter? Did a reader leave a comment you want to come back and read? Take a screen shot and save it in your Smile Makers folder!
Blog Series
For five years I ran a series called "30 Days of Halloween" on my site. Having a folder for that was so helpful every year when I needed to get files and images organized into one place. And because I did it every year, I have sub-folders for each individual year.
What other computer folders would be handy to have for blogging?
Up next, Part 3:
Social Media
(COMING SOON!)