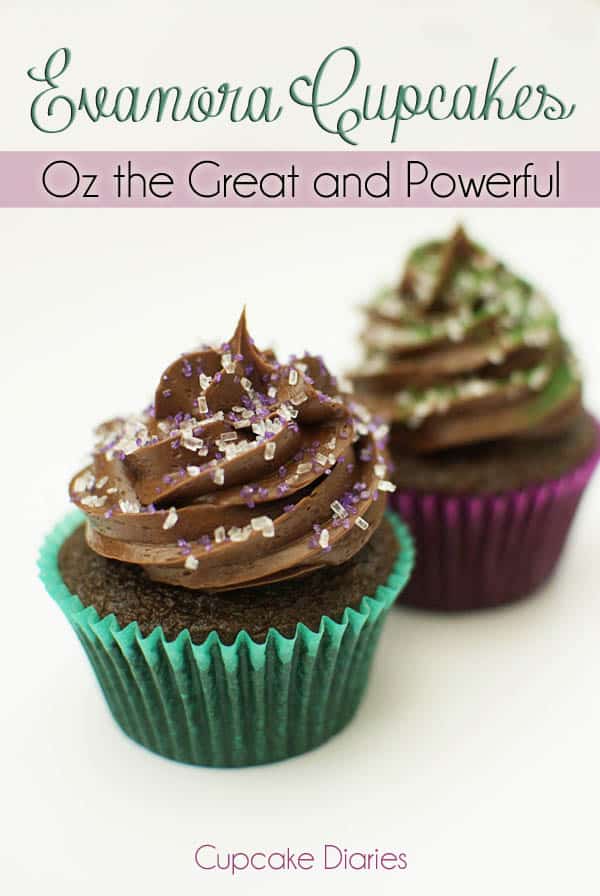 We had a movie night at our house on Friday night featuring Oz the Great and Powerful. It was my first time seeing it and I was SO excited. It turns out that I absolutely LOVED it!
I loved everything about this movie. The music, the characters, the amazing special effects, and especially the costumes. I was amazed by the intricacy of each costume and how sharp everyone looked all the time.
I especially loved Evanora's emerald green dress and felt inspired to make a treat based on her look.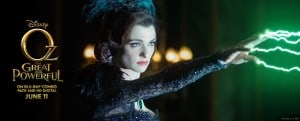 I'd like to take you on an adventure to Oz with an Evanora cupcake! I think if she were to eat a cupcake, these would be it! I chose to use sugar sprinkles because of the shine and sparkle they add. Evanora's fabulous dress is so sparkly and elegant, and the white, green, and purple sugar sprinkles add that same glitzy effect to the cupcake. So fun!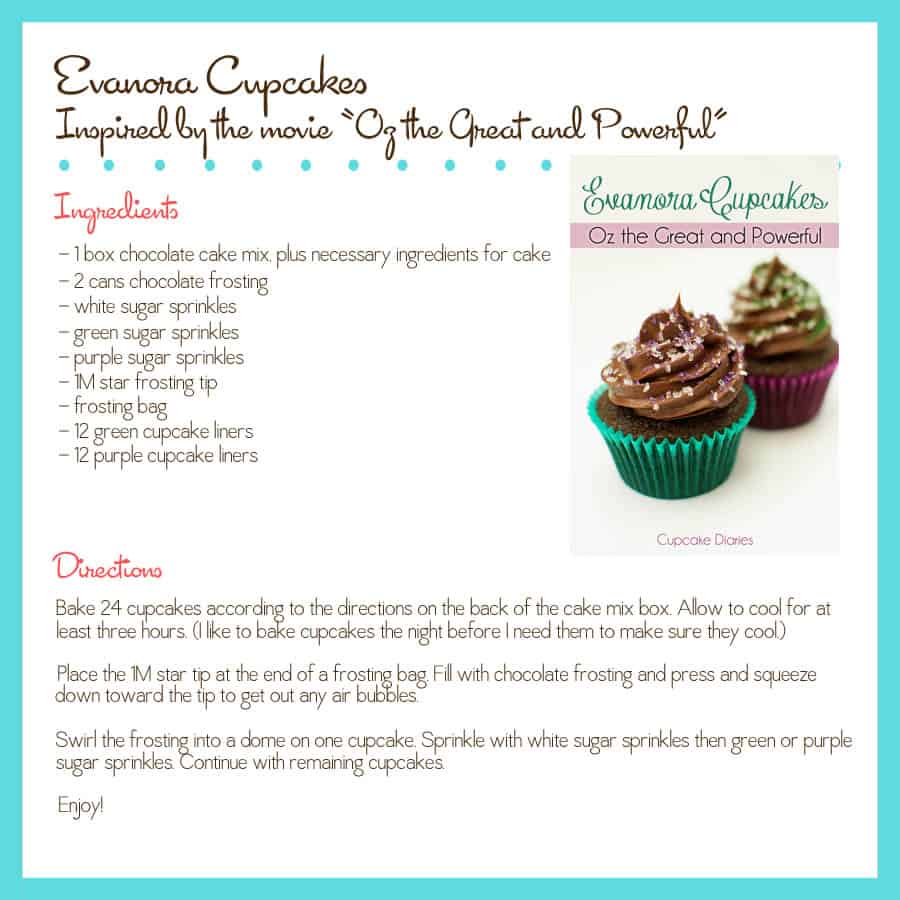 Pick up the Blu-Ray Combo Pack of "Oz the Great and Powerful" June 11th! And now you have a fun cupcake to enjoy while watching the movie! This is a great movie for the whole family to enjoy together.
Enter the Oz the Great and Powerful Pinterest Sweepstakes for your chance to win a Disney prize pack from the film! Click
here
to enter!
Explore the land of Oz via social media!
Find Oz the Great and Powerful on:
Pinterest
This post was written as part of The Blueprint Social. I was compensated for this post. All opinions are 100% my own.