This is a Sponsored post written by me on behalf of
Jel Sert
for
SocialSpark
. All opinions are 100% mine.
Some of my fondest memories as a kid involved my friends and I running around doing who knows what all summer long. We loved riding bikes, running through the sprinklers, playing on the swings…And I could always count on my mom to have a freezer packed full of Fla-Vor-Ice pops!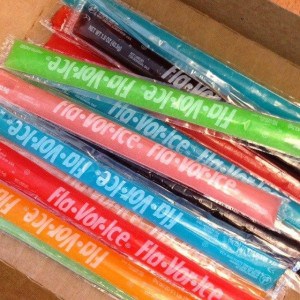 I look at that picture and my childhood flashes before my eyes. I lived on Fla-Vor-Ice pops as a kid! I remember opening the freezer to reach for a Fla-Vor-Ice pop, hoping there was a blue raspberry one left. Blue raspberry was the most popular at our house! But even if the blues were all gone I was still happy as a clam to be choosing a different color. Summer wasn't summer without Fla-Vor-Ice!
It was a "mom approved" snack back then and it still is today! I'm more than happy to give my three year old a Fla-Vor-Ice pop any day. Not only are they quick, convenient, and affordable, they're also made with real fruit juice, low in calories, and pretty darn fun to eat! (Did anybody else ever eat half of it then let the rest melt into a fantastically cool and delicious little drink? I KNOW I'm not the only one who did that!) I asked him what his favorite flavor is and he said, "All of them!" I would have to agree with him on that one! He loves to have one as a snack outside in the backyard.
I love the original fruit flavors and tropical flavors of Fla-Vor-Ice, but the sugar-free variety comes in handy when I want something cool and refreshing but without the sugar! There's truly a Fla-Vor-Ice pop for everyone.
I can't wait to go through boxes and boxes of Fla-Vor-Ice pops this summer!
Head on over to the Fla-Vor-Ice Facebook page! There's all kinds of fun images and information that you don't want to miss.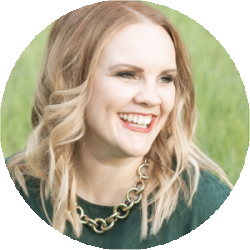 Alli is the food blogger and photographer behind Cupcake Diaries. Nestled in Northern Utah with her four young boys, hubby, and a full pantry, she loves baking all kinds of treats as well as quick and easy meals for her family. What started out as sharing a few recipes with family members here and there soon turned into a full-functioning recipe blog with readers from all around the world! Alli is a full-time mom who enjoys music, holidays, and spending time with her family.