I was compensated for sharing this recipe and product review for Simply Homemade® Pretzel Creations™. As always, all opinions are 100% my own.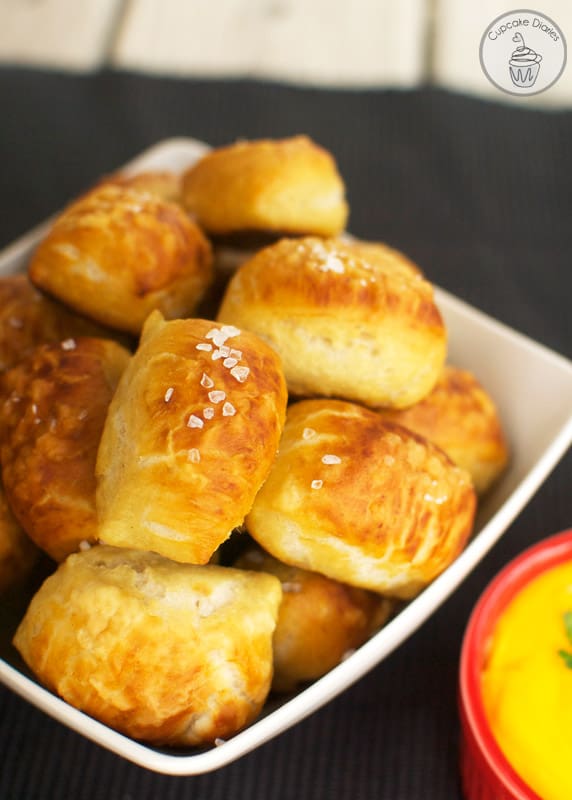 I'll be honest, soft pretzels are one food that have always intimidated me. They just seem kind of hard to make. So I've never even attempted them. A few weeks ago I learned about Simply Homemade® Pretzel Creations™, a freshly baked soft pretzel kit with the dry ingredients already prepared for you. This was JUST what I needed to make my first soft pretzels!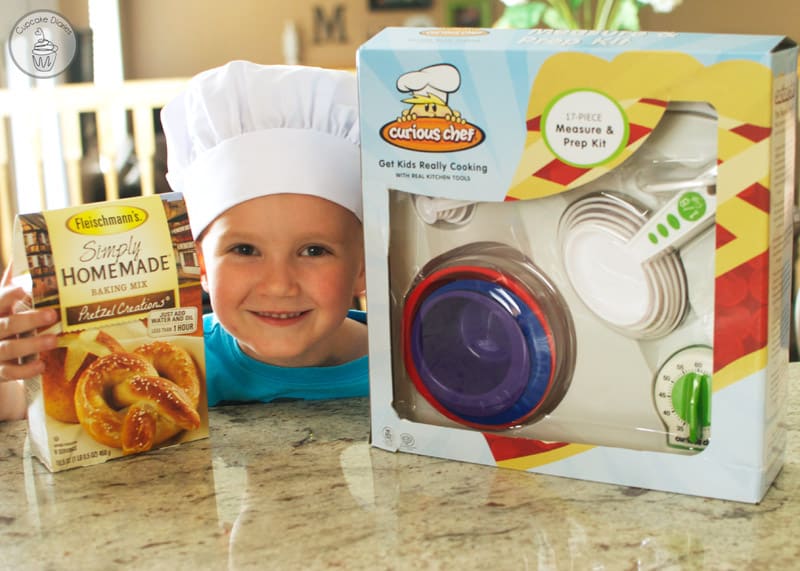 My kids love to help me in the kitchen. But they were especially excited to help me make soft pretzel bites! I was given a box of Simply Homemade® Pretzel Creations™ baking mix, as well as this darling kids measuring/prep kit and chef's hat. I'm not going to lie, I was completely jealous of the measuring spoons and cups in this kit. They came with two sizes each that I wish I had in my regular measuring sets.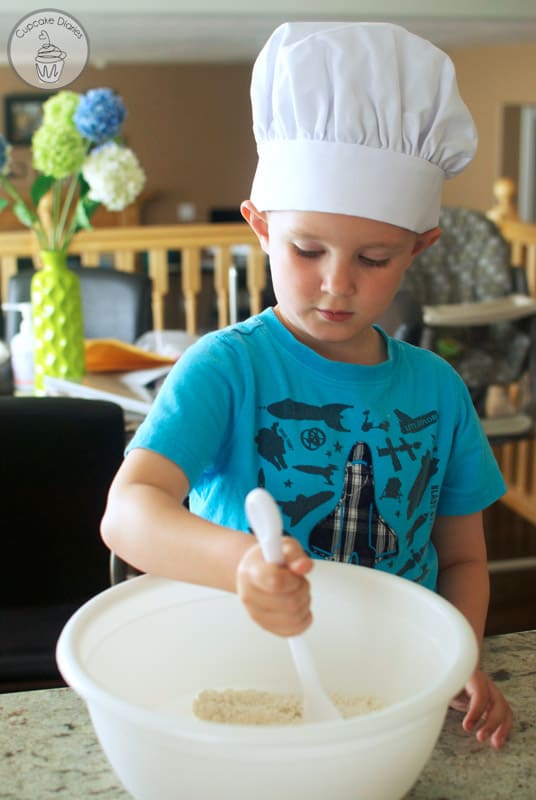 My fear of soft pretzel making made me a little hesitant to try this mix. But I really couldn't believe how easy it was when I took a look at the instructions on the back of the box. They were SO much easier than I thought they would be! My oldest son helped me with the first step by mixing the two packets instructed together. He got to use his new mixing spoon and everything.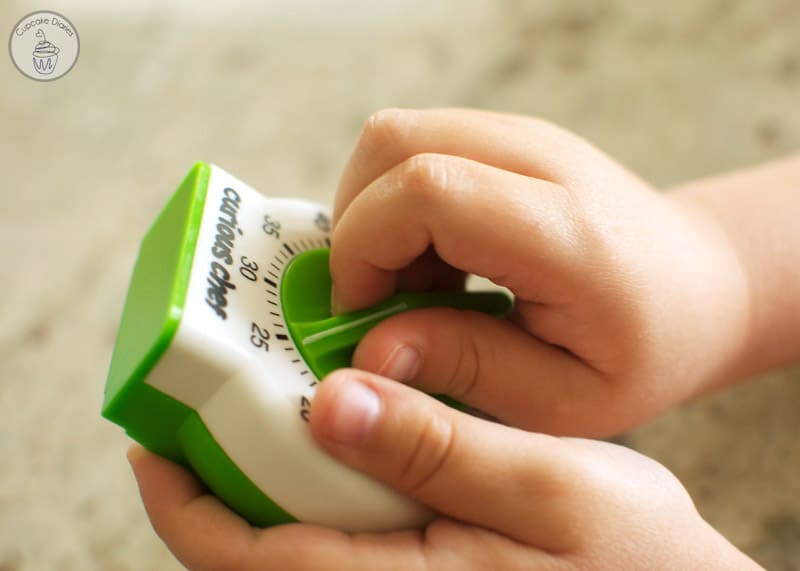 After adding some wet ingredients and mixing up the dough, it was time to set the timer to let the dough rise. He couldn't wait to do this part!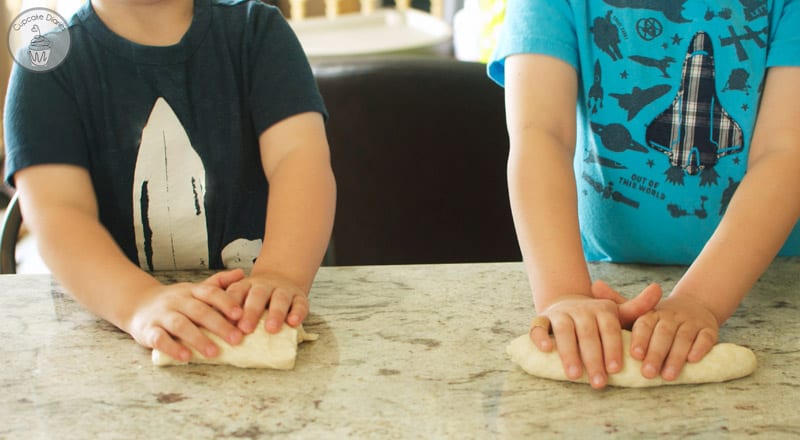 And the best for these two happened when I cut the dough and gave each of them a chunk to roll into a "snake." After years of play dough snake making, this was a challenge they were up for!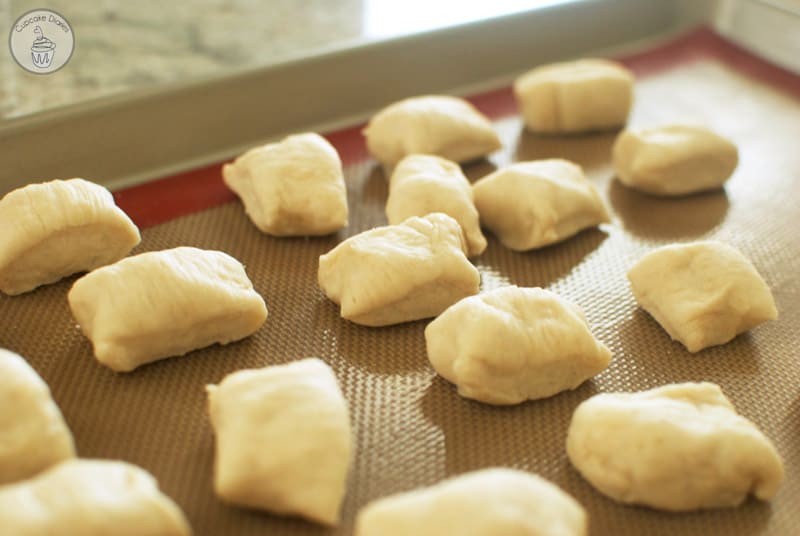 These soft pretzel bites are such a fun way to get the kiddos in the kitchen! My kids already can't wait to make them again.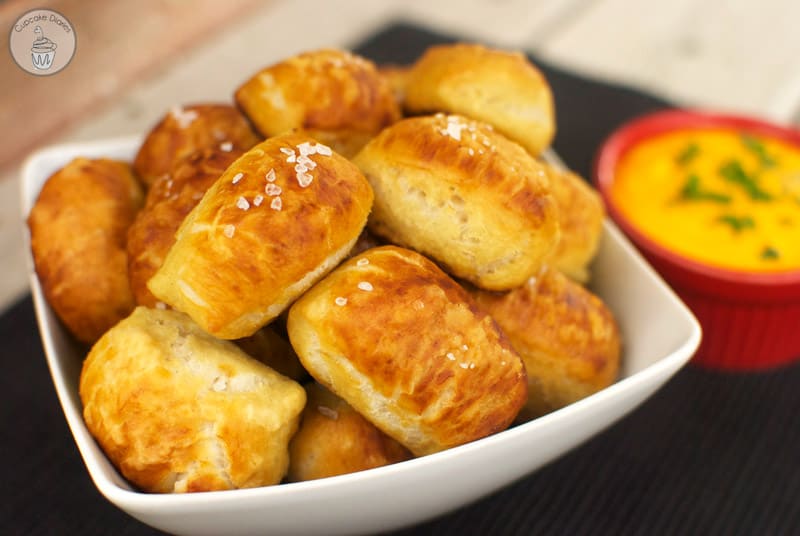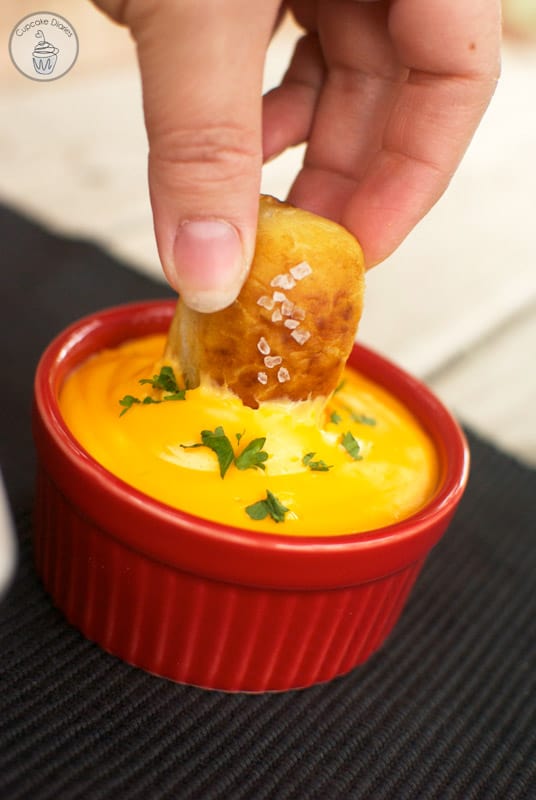 Easy Soft Pretzel Bites
Ingredients
1

package Simply Homemade® Pretzel Creations™

3/4

cup

very warm water

120° to 130° F

1

tablespoon

vegetable oil

nacho or cheddar cheese sauce

to dip
Instructions
Combine pretzel mix and yeast in a large mixing bowl. Stir in very warm water and oil until thoroughly combined. (You may need to use your hands. If dough seems a little dry, wet your hands and continue to mix.)

Cover dough and let rise 25 minutes in a warm, draft-free place. (Dough will not double in size.)

Preheat oven to 400°. Cut dough into three equal sections and roll into 18-inch ropes. Cut dough into chunks and place on a cookie sheet covered with a silicone mat or cooking spray.

Combine 6 cups water with baking soda in a large deep saucepan until water boils. Use a slotted spoon or spatula to dip three pretzel bites in at a time into the boiling water allowing pretzel to slide off spoon into the water. Boil for 10 to 15 seconds, then remove the pretzel and place on baking sheet.

Sprinkle each pretzel bit with pretzel salt. Bake 12-15 minutes, or until golden brown. Cool on a wire rack. Serve warm with your favorite cheese sauce.