If you're still trying to decide on what to do for your neighbors this Christmas, here's an easy idea! All you need to do is make up some cookie dough, put it in containers, and slap this printable on top of it. And you're done!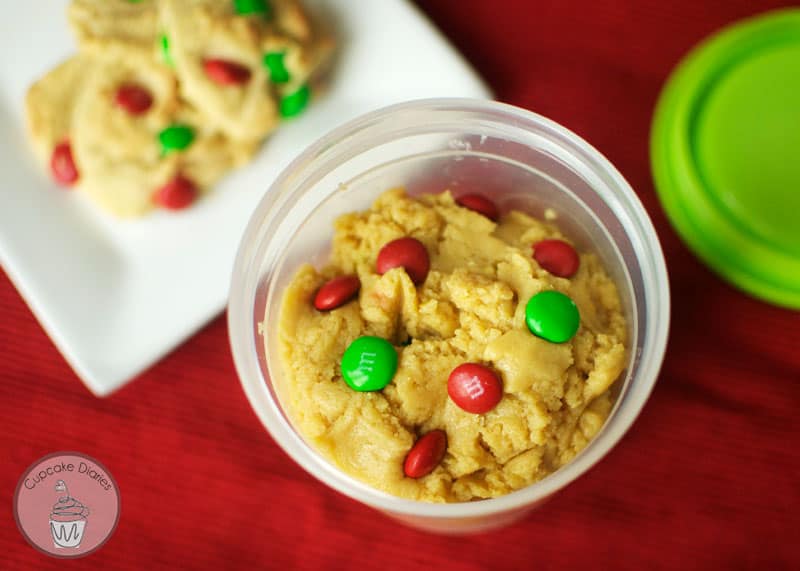 And I've got the perfect cookie dough to put inside of the containers. It's the best cookie dough you'll ever eat. It's the dough for my Christmas M&M Cookies. The dough that I ate with a spoon while watching "The Biggest Loser." (It was totally worth it.) Not only is this dough amazing, it's bright and colorful. Perfect for a holiday neighbor gift!
Click HERE to download the tags!
And here's another easy neighbor gift idea!
Twizzler Neighbor Gift with FREE Printable Tag