Water guns, walkie talkies, and other great gifts for a six-year-old boy with a summer birthday! Walkie talkies, water guns, and more!
My family was given a Nintendo package in exchange for this post. As always, opinions are 100% my own.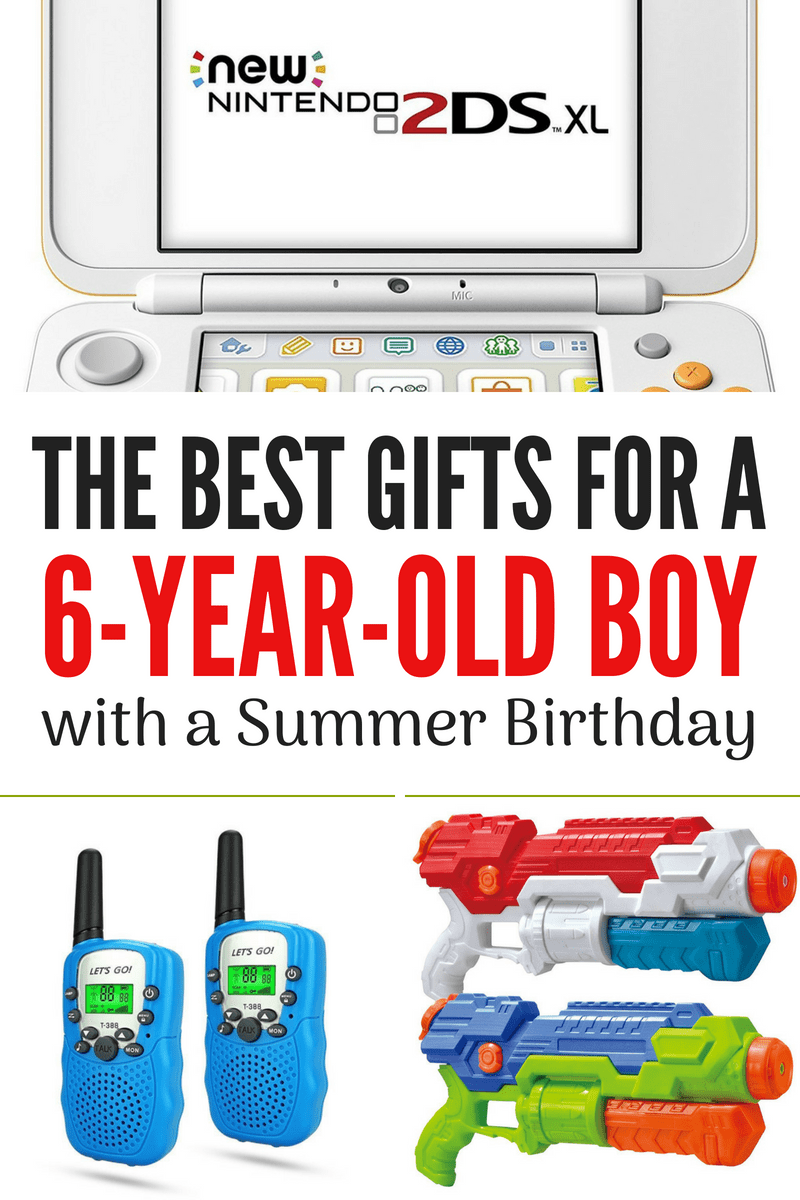 My son turned six this weekend and he had such a great day. He's at a really fun age right now and it makes me happy that he's so easily pleased. haha When I asked him what he wanted for his birthday his number one request was water balloons. I was so ok with that! Easily pleased, that one. His funny request made me realize that while buying birthday gifts for a certain age can be pretty easy with all the online help, but I would really love a list of ideas specifically summer birthdays. Especially gifts for all these boys I have! I did my homework, surveyed some of the neighbor kids, and came up with this list of gift ideas specifically for boys turning six in the summer. And a lot of these ideas can be used for other ages too. I hope it helps!
Indoor/Outdoor Gift Ideas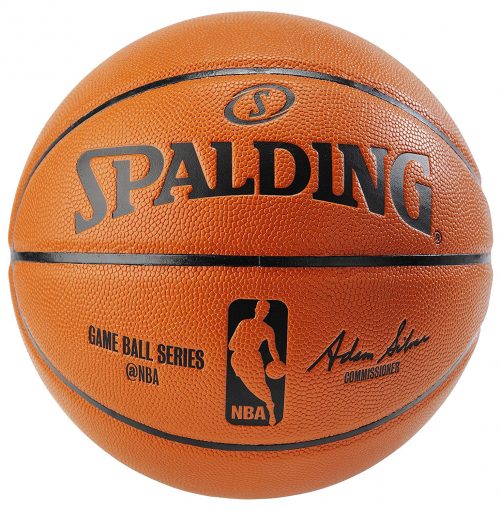 My boys absolutely love the Utah Jazz and want all the Utah Jazz things. As I'm writing this post I'm realizing that this basketball would have been a fantastic birthday gift idea for Carter. haha You can get the intermediate size for their smaller hands and it also includes a pump.
Sharper Image RC Remote Control Car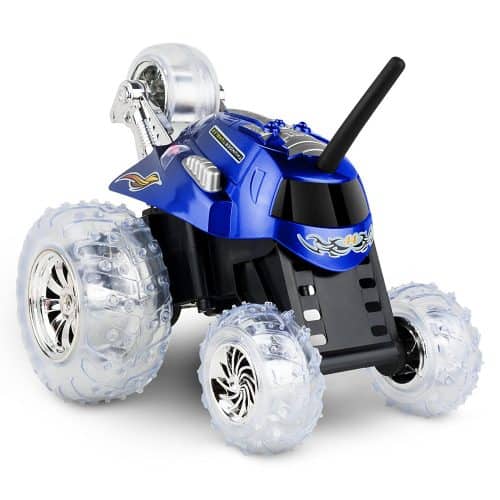 My oldest son got this car for his eighth birthday and it is the funnest thing! Carter has really loved playing with it and I've realized how perfect this thing is for boys across the board. It has a light on the front of it so you can play with it outside in the dark.
WIKI Long Range Range Walkie Talkies for Kids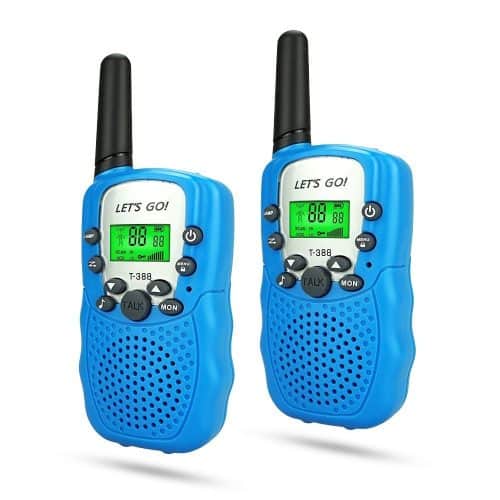 Indoor Gift Ideas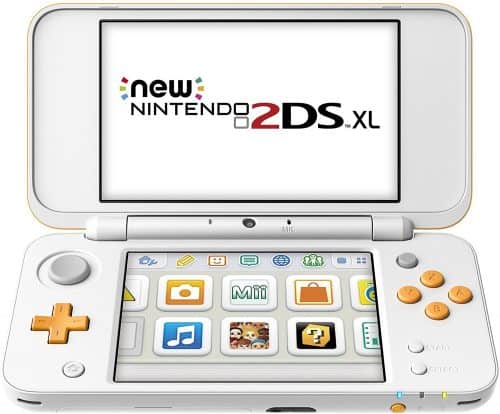 The Nintendo 2DS XL is the latest handheld system from Nintendo and my kids absolutely LOVE it. Let's be honest, I do too. Ha! This thing is SO fun. It's durable, lightweight, and even has a touch screen. And there are even parental controls so you can control what the kids can access and how the system is being used!
There are all kinds of games available for the new Nintendo 2DS XL. Our favorite game has been Mario Kart 7. Even my three year old loves playing it! Other games include:
And if you already have another DS, those games can be played on the Nintendo 2DS XL too! That includes the 3DS.
You can purchase games at stores like Target, Walmart, Best Buy, and Amazon. You can also purchase digital copies of the games from the Nintendo eshop. That means no lost cartridges, shopping for games whenever, and even games under $10! The Nintendo 2DS XL is seriously the perfect gift for your kids and caters to ages 6-12.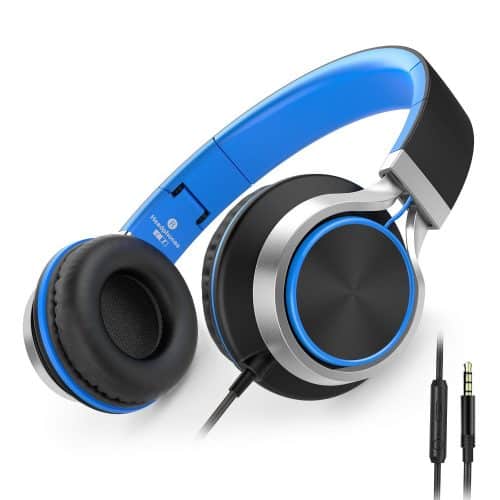 My kids each have their own set of headphones and it's been the best thing for traveling or just during quiet time in the afternoon. We have two of this particular set and we love them. They even fold up so you can put them in a bag or somewhere that they don't take up a ton of space. And they plug right into that new Nintendo 2DS XL, which is perfect for a road trip this summer!
Carter loves all things art and I think he would really love this light-up tracing pad. It comes with blanket sheets, tracing sheets, pencils, and it's super slim for easy take along for travel.
Outdoor Gift Ideas
Sharper Image RC Remote Control Car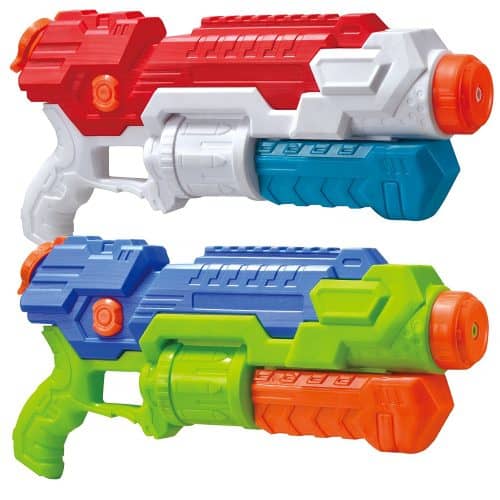 When it comes to nerf guns and water guns, I try to buy them in packs of two so my kids can have a partner to play with. This water gun pack has great reviews they're such a good size for a good water fight.
Adventure Kids Bug Catcher Kit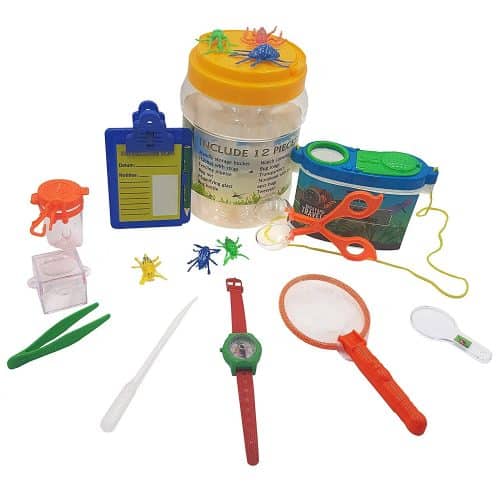 This bug catcher kit will give you access to your mason jars again! haha I love this kit because they can use it to catch real bugs or they can pretend they're catching bugs by using the fake ones included in the kit.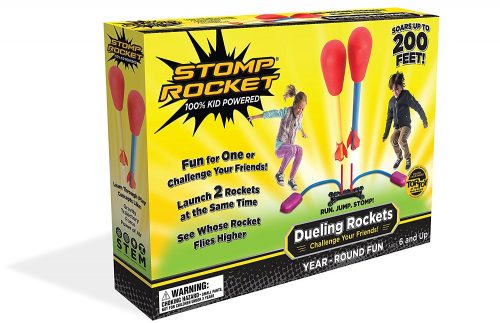 The Stomp Rocket is another toy my kids love. This particular version comes with two rockets so two kids can duel and see whose rocket goes the highest. These things go up to 200 feet! It's crazy and so fun.
Birthday Party Ideas for a Six-Year-Old Boy
Now that you've got your gift ideas for that six year old, here are some party themes! When Carter turned five we had a Super Mario Bros. birthday party and it was such a blast. And football is always a fun theme for a party! We made a Football Chex Treat for a family football party. I made Galaxy Cupcakes that would be so fun for a space-themed party. My oldest son, Brycen had a Minion birthday party when he turned five. Lego Batman Cupcakes were so fun to make and a perfect dessert for a Lego Batman party!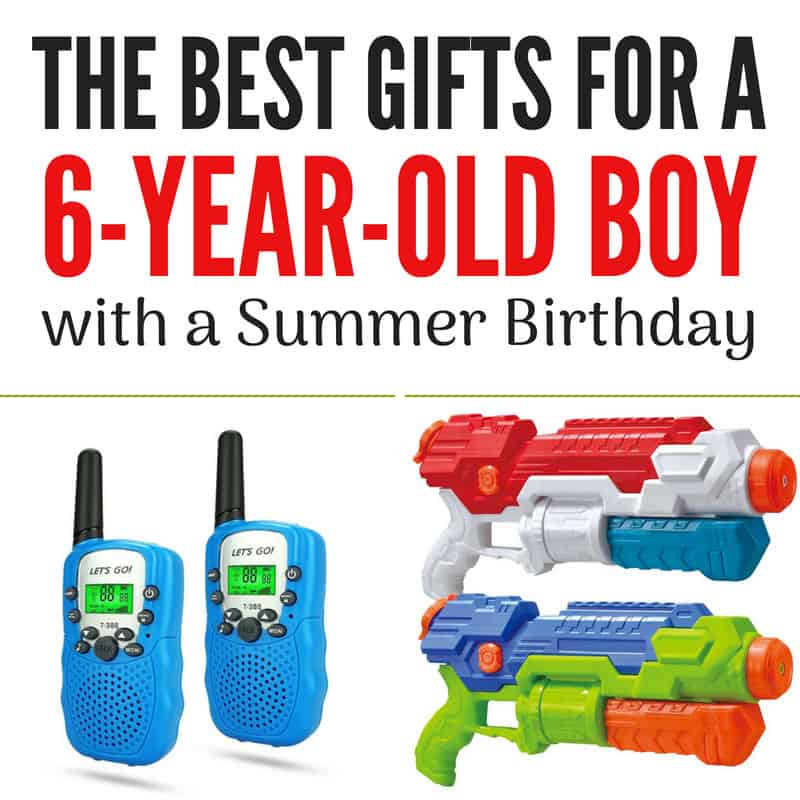 This post contains affiliate links. I include these links to help you find the products that I used in the recipe. If you purchase an item from the link, I will receive a small commission helping keep my recipes free for you. Thank you for your support!