Send the kids outside with this Summer Scavenger Hunt! They'll love searching the neighborhood for all the objects on the list.
We're so excited that summer is right around the corner! The weather has been in the 80's over the last few days and we're finding ourselves making all kinds of plans for summer fun. My kids have been eating popsicles like crazy and have even had a day of running through the sprinklers.
One of my favorite parts of summer is letting the kids go on adventures. I had that in mind when I made this Summer Scavenger Hunt! I pictured my kids walking down the sidewalk looking for these items and having a great time doing it. (They can't wait to use my Camping Scavenger Hunt in the great outdoors!)
We would have loved doing something like this when we were kids. We lived on a long street with a cul-de-sac at the end and a huge field behind our house, so we were constantly outside playing with our friends. We went on so many adventures! This scavenger hunt would have been something we did often.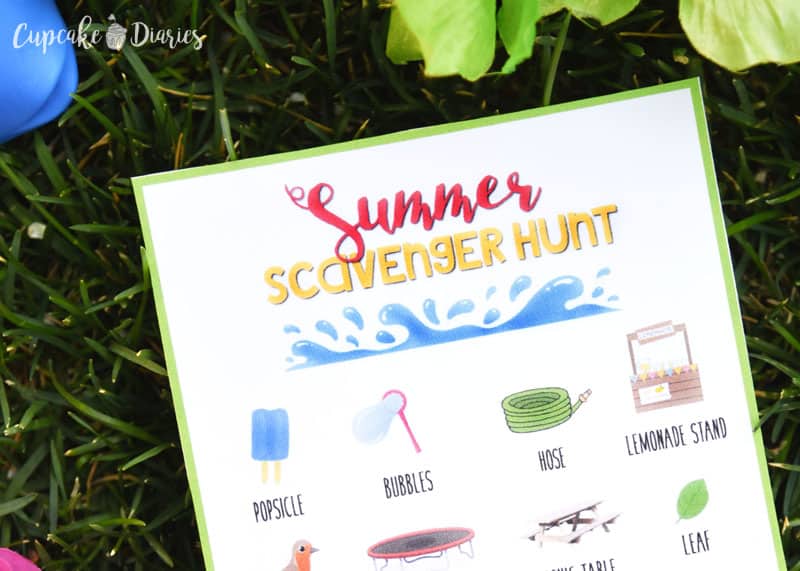 Here's all you need to do to get this fun scavenger hunt:
Click HERE to download
Save to your computer and print
Cut out, hand to your kids, and send them on their way!
This scavenger hunt would also be fun for a summer-themed birthday party. This is a really great boredom buster if the kids are just dying to do something different on the summer break. If you have a boredom buster box, throw it in there! We might even do it as a Family Home Evening activity one of these days.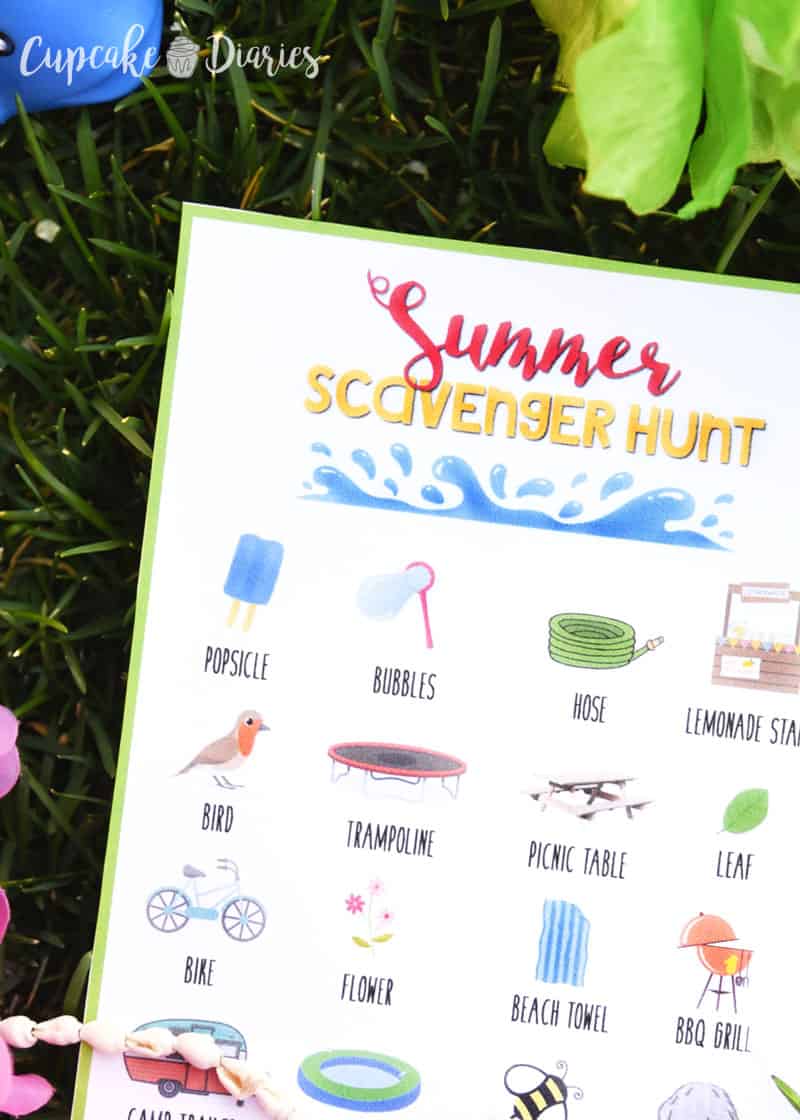 I hope your kids have the best time running around doing this scavenger hunt this summer! Don't forget to take my Camping Scavenger Hunt with you on your camping trips.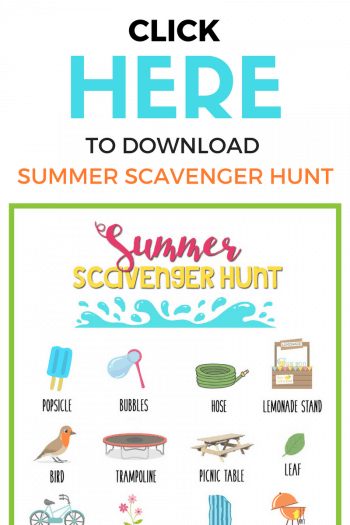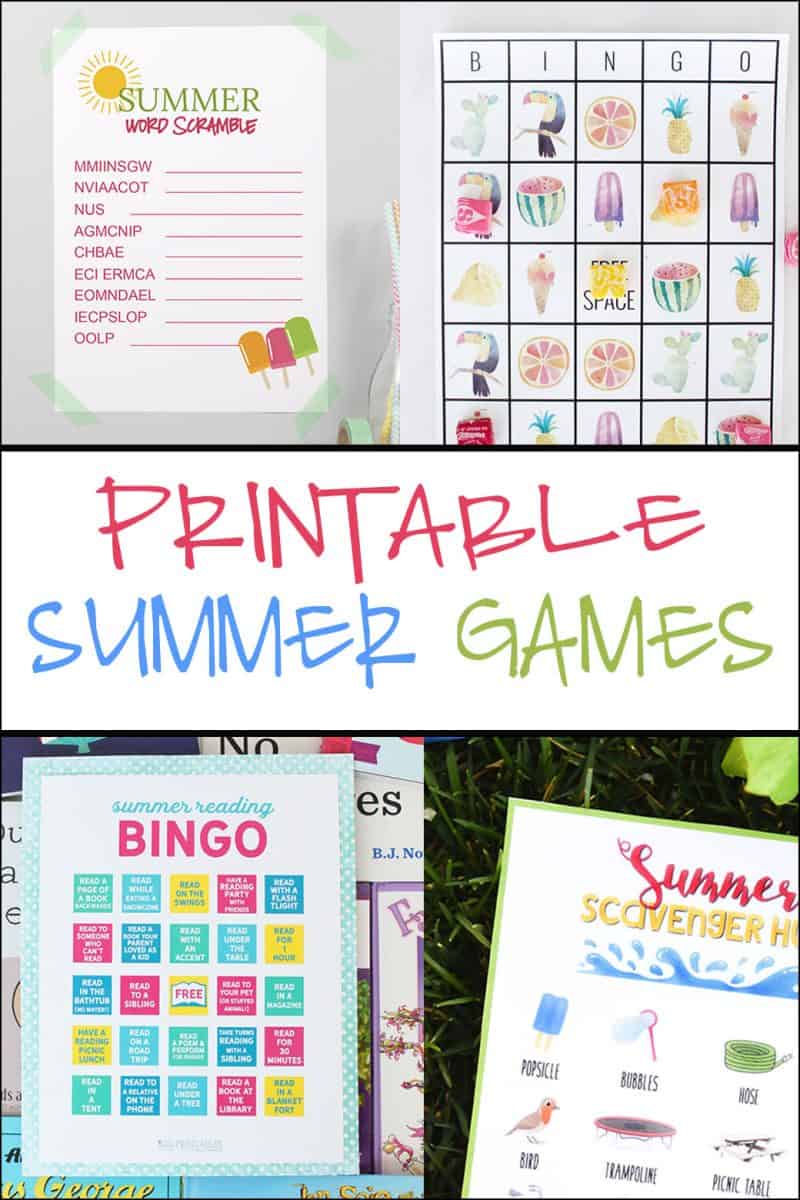 Check out these other fun Summer Printable Games from a few of my friends:
Summer Word Scramble from Over the Big Moon
Summer Bingo from Pretty Providence
Summer READING Bingo from My Sister's Suitcase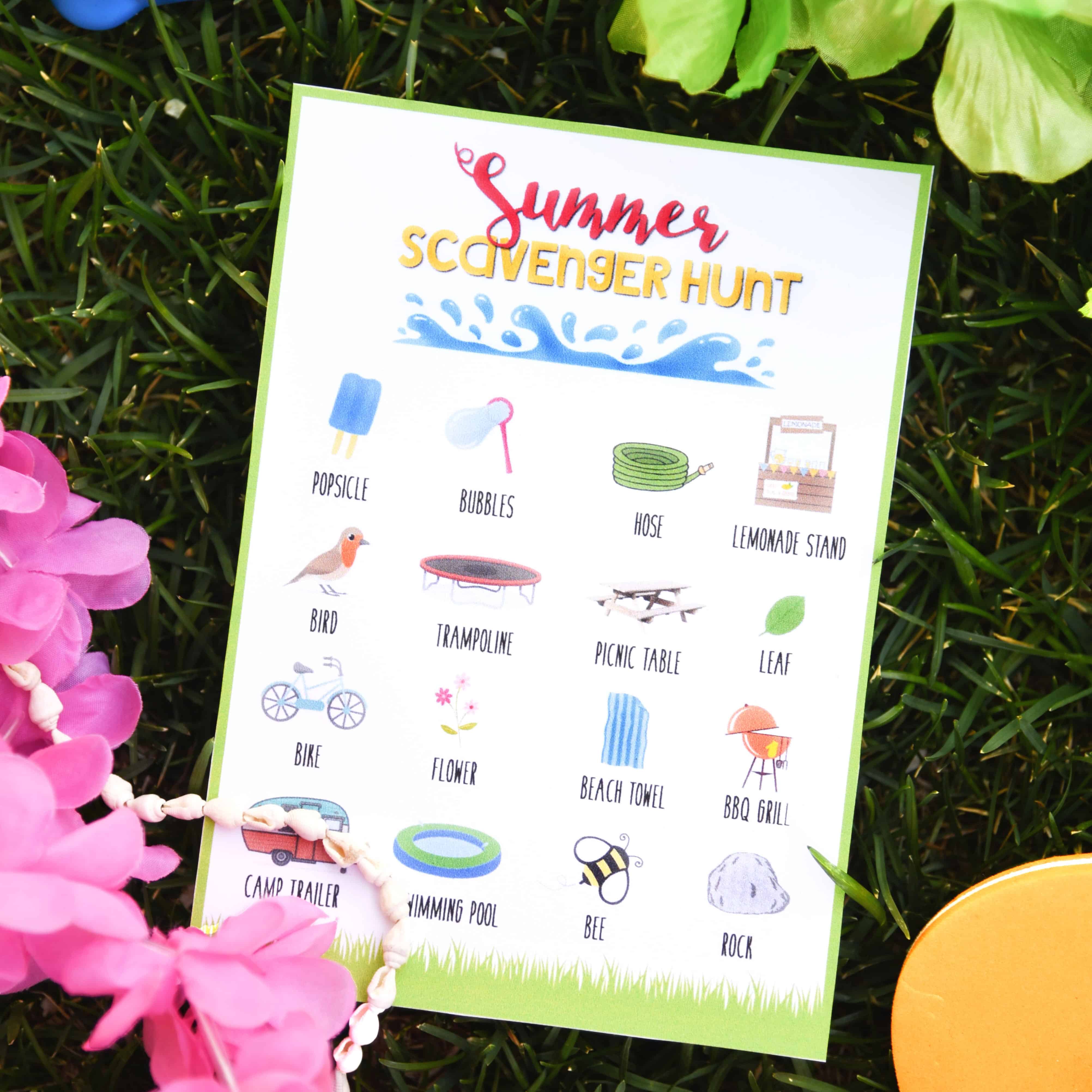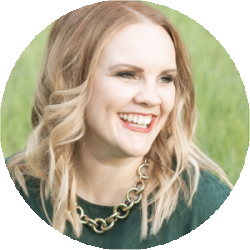 Alli is the food blogger and photographer behind Cupcake Diaries. Nestled in Northern Utah with her four young boys, hubby, and a full pantry, she loves baking all kinds of treats as well as quick and easy meals for her family. What started out as sharing a few recipes with family members here and there soon turned into a full-functioning recipe blog with readers from all around the world! Alli is a full-time mom who enjoys music, holidays, and spending time with her family.