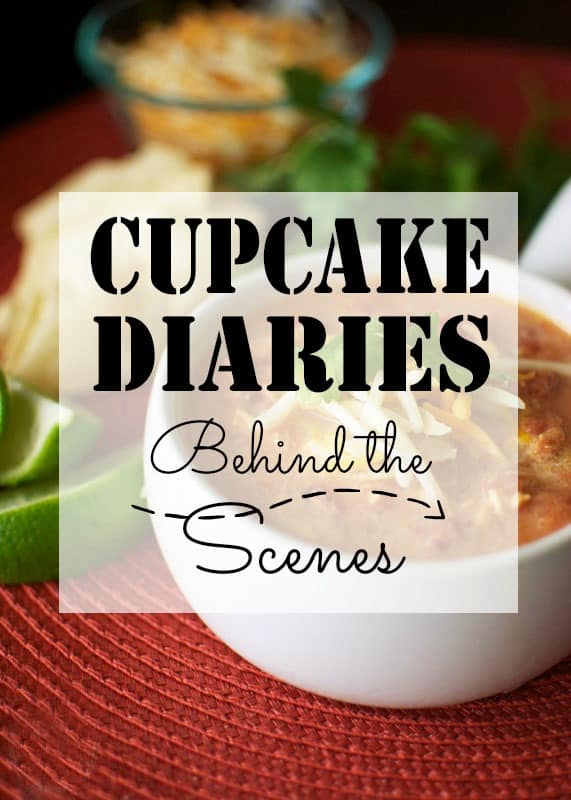 I have been so excited for this post today! My friend, Taralyn, from Keep Moving Forward with Me is doing such a fun series featuring the lives of different bloggers and what happens behind the scenes. I thought it would be so fun to participate in this series and give you a little glimpse into the life behind the blog.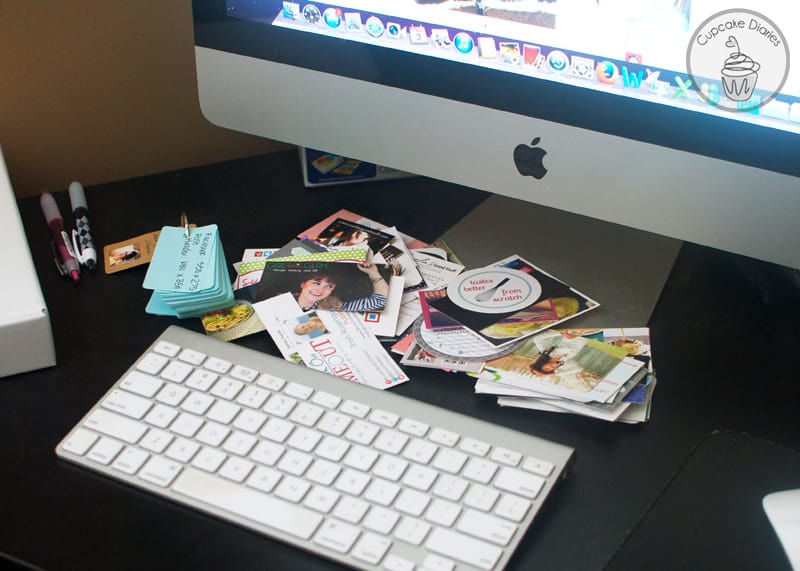 First, a look at my work station. This is exactly what it has looked like since I got home from Build Your Blog Conference two weeks ago. I am slowly, but surely, making my way through this pile of business cards from so many talented bloggers I got to rub elbows with over the weekend. I spy with my little eye…Girl Loves Glam, Mom On Timeout, Tastes Better from Scratch, and so many others! Love them all.
And speaking of work station, I'm in the process of transferring to a new iMac. We look like a full on office in my living room. I'm saying goodbye to five-year-old Max and moving onto bright and shiny Maxine. It's been a great five years with Max! There are currently over 50,000 photos on that computer. Needless to say, it's not working as well as it used to.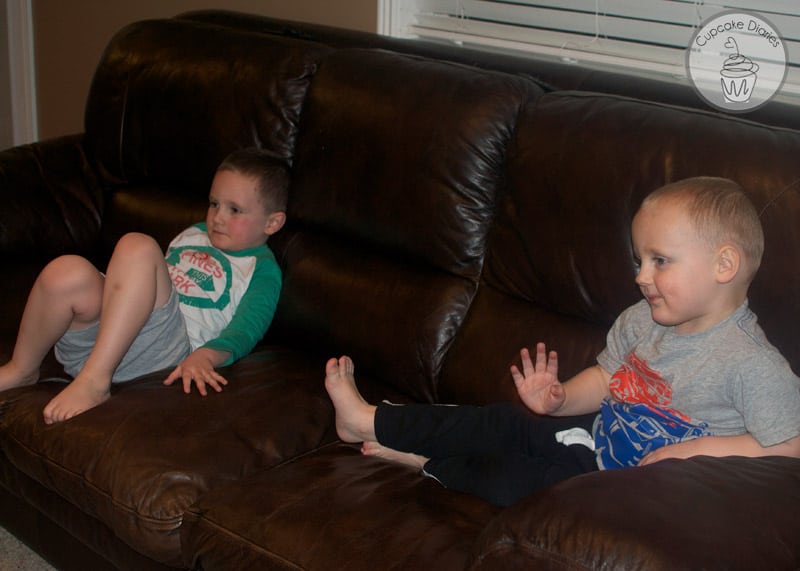 I try to get as much work done in the morning as I can. I get up before the kids and when they wake up and come downstairs, they sit on the couch and watch cartoons for a little bit while I continue working. Blogging gets so busy sometimes that it's easy to neglect the family. And I have been so guilty of doing that. It's definitely a tough balance sometimes. I try to do my work early in the morning and sometimes stay up late after everyone has gone to bed.
I'm pretty sure this is what my husband thinks I'm doing after he and the kids go to bed.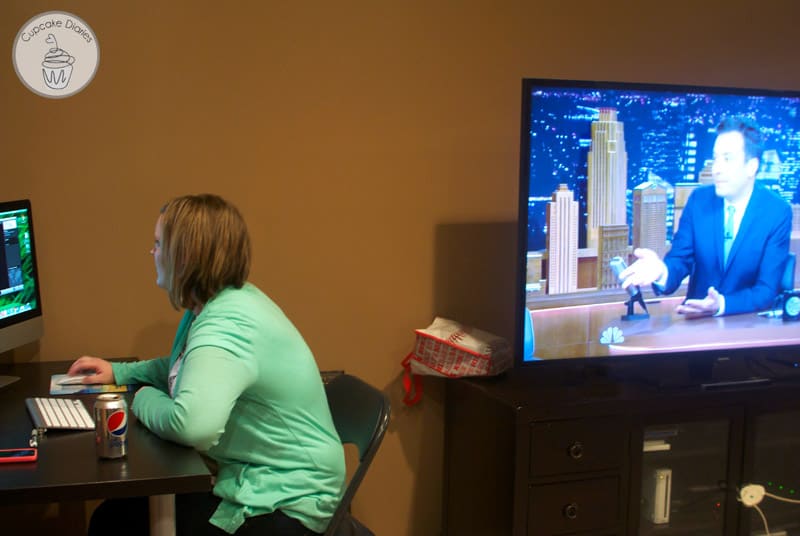 Ok, he's kind of right. While I'm editing photos and working on blog posts, I usually have Jimmy Fallon on in the background. I also have a Diet Pepsi next to me on occasion. On a lot of occasions. Even Jimmy thinks I need to be paying more attention to him. He's looking right at me wondering why in the world I have my back to him. Just let me finish this post, Jimmy, and you'll have my full attention!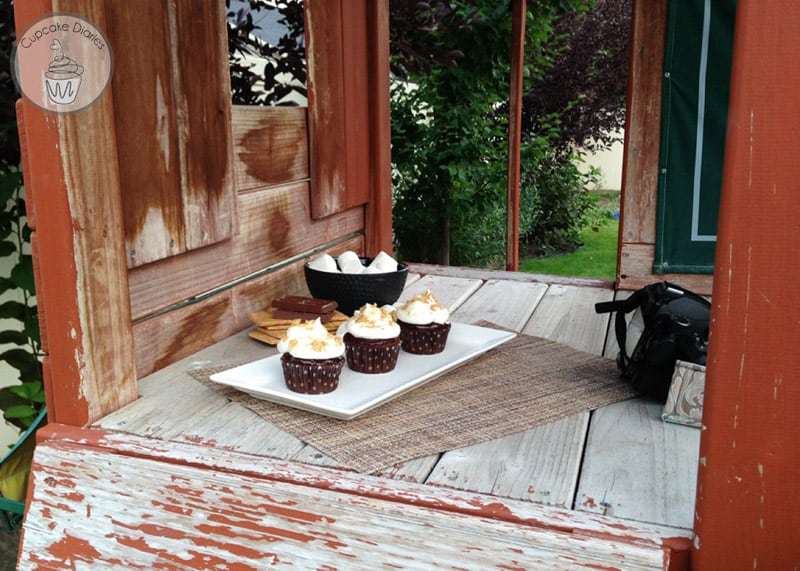 I love taking some of my photos outside on my kids' swing set. It needs painted so badly. But I've been begging my husband not to to do it because I love the way it looks right now with the different colors and aged look. One of these days I'll have to let him paint it though.
I also like to take pictures on my kitchen table. I love the look of the dark wood and I get great light from the window in our dining area.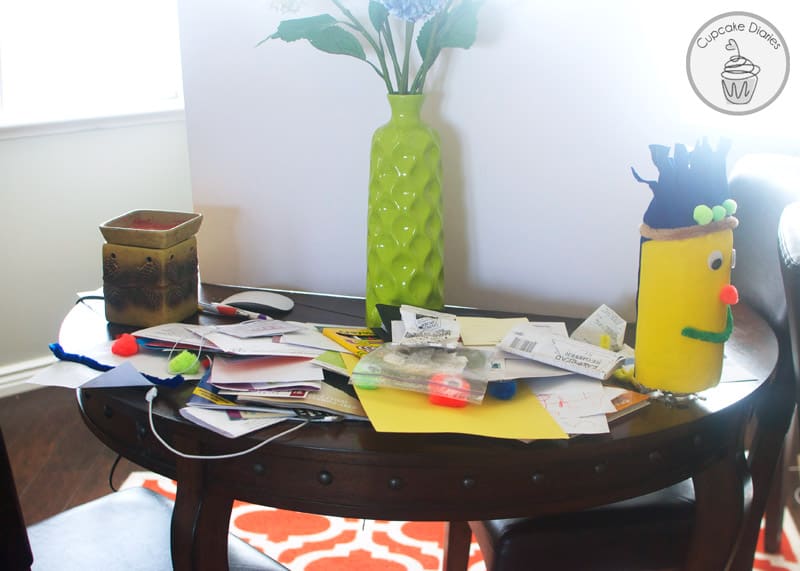 And this is what it looks like on the OTHER side of the table. My four year old does "art projects" all the time and we end up having a pile of projects on the table every day all the time. This table looks like a page from a Where's Waldo? book. Only this time you have to spot the box of colored pencils. Or the yellow pipe cleaner.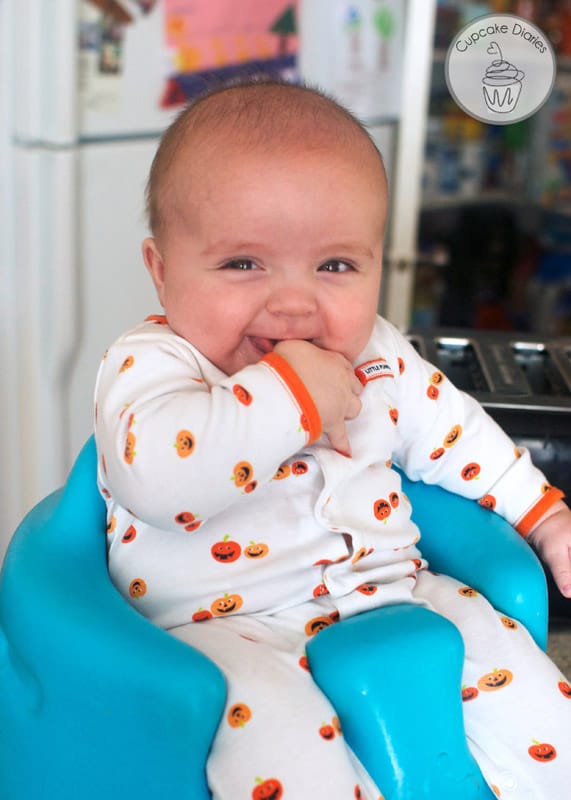 This little guy is my sidekick when I'm in the kitchen. He sits on the counter in his little bumbo looking all kinds of chubby and cute. This kiddo has proven to be the most popular subject on my Instagram. I don't blame you for liking him more than a boring plate of cookies! He's way cuter. (Why the Halloween jammies, you ask? This kid is am epic drooler. He goes through bibs and jammies so fast, it's crazy. That day we ended up going through most of the holidays in bibs and jammies.)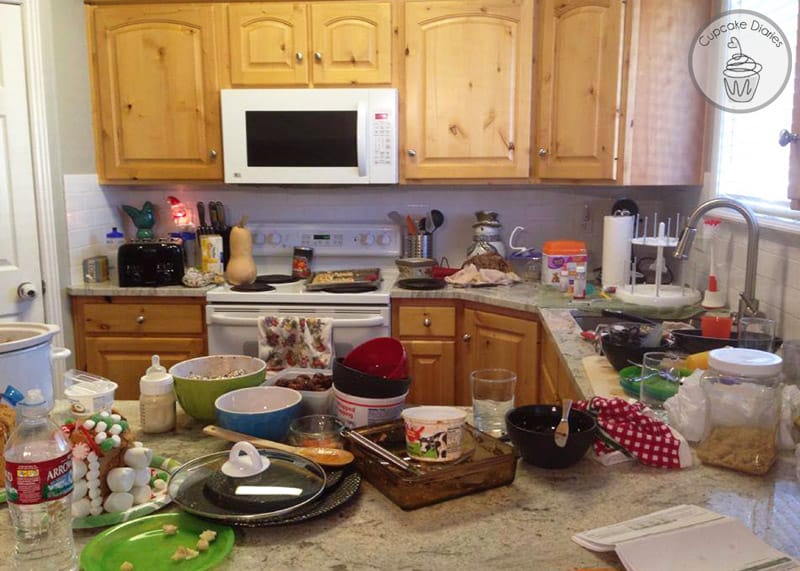 And with much hesitation, here is a photo of my kitchen after a day of making recipes for blog posts. This is a pretty good example of what it looks like on a bad day. I debated whether or not I should share this photo with the public eye. But I decided to take the plunge and give you a little taste of a busy day of recipes. This was two weeks before Christmas and I made four blog posts worth of food in this fiasco. Yes, that is my child's bottle sitting next to a dirty bowl. We were such a disaster that day! I just can't believe there aren't any Diet Pepsi cans to be found in this photo.
I hope you enjoyed this little stroll through my blogging life! It isn't super exciting and it isn't anywhere close to glamorous. But I sure love it! Head over to Keep Moving Forward with Me to read about more of your favorite food bloggers' lives behind the computer screen. I can't wait to jump over there!