I love that whenever one of my fabulous blog readers leaves me a comment it comes straight to my e-mail inbox. I like to reply to all of my comments via e-mail, but if you're a No-Reply blogger your comments have to be responded to on the blog post instead.
What the heck does that mean, you ask? A No-Reply blogger means that when you leave a comment and it comes to my e-mail, I reply to it and that e-mail I send ends up in a big black hole somewhere in the universe instead of right back to you. Bummer deal.
Luckily this is a very easy fix! And honestly, you don't even have to fix it if you don't want to. But if you're expecting a response to your comments, you'll want to fix it to ensure you get a response. For comments from No-Reply bloggers, I respond directly under the comment on the blog post, but you don't see the response unless you keep checking back to see if I've responded yet. And that's just a pain for you!
The first thing to do is figure out if you're a No-Reply blogger:
Leave a comment on your own blog.
Check your e-mail to see if you received the comment.
Check to see who the e-mail is from. If you see your e-mail address, you're good to go! If it says "noreply-comment@blogger.com" you are a No-Reply blogger.
If you have a Google+ profile, follow steps 1-8.
If you have a blogger profile, follow steps 4-6.
Step 1: Go to your blogger dashboard
Click on the gear in the upper right corner.
Choose "Revert to Blogger Profile" (This is just a temporary change)

Step 2: Switch your profile
Click on "Switch to a limited Blogger profile"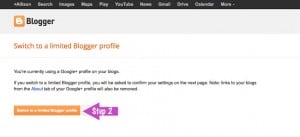 Step 3: Confirm your profile
Fill in "Display Name"
Click "Continue to Blogger"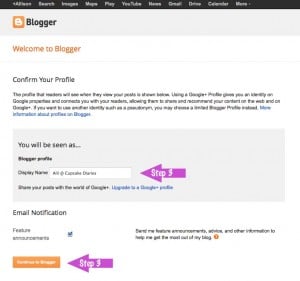 Step 4: Go back to Blogger dashboard
Click on your name in the upper right corner.
Select "Blogger Profile" in the drop down box.

Step 5: Edit your profile
Click "Edit Profile" in the upper right corner.

Step 6: Changing email settings
Check the box "Show my email address"
Click "Save Profile" at the bottom of the page.

Step 7: Switching back to Google+
Go back to your blog's dashboard.
Click on "Google+"
On the next page click on "Upgrade to Google+"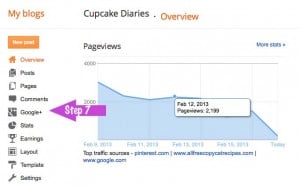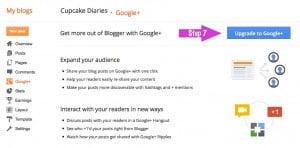 Step 8: Connect to Google+
Check the box at the bottom of the page.
Click "Switch Now"

Now you will be able to see all the replies to your comments and they'll go right to your e-mail inbox. Yay!