I am being compensated by Cans Get You Cooking for sharing this recipe and information about cooking with canned foods. As always, all opinions are 100% my own.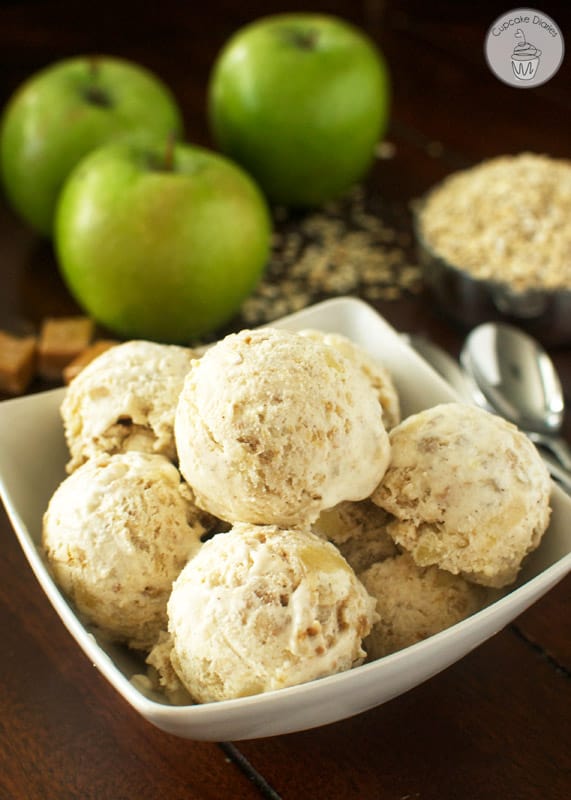 Fall is my very favorite time of year. I especially love seeing all the yummy fall recipes everywhere. Apple crisp is one of my favorite fall desserts, so I thought it would be so yummy to turn a classic apple crisp into a creamy, decadent ice cream.
As part of the Cans Get You Cooking Campaign, I have loved sharing recipes using canned foods and talking about my own love for canned foods. Don't they make cooking so much easier? This recipe uses one of my very favorite canned items: Nestle Carnation sweetened condensed milk.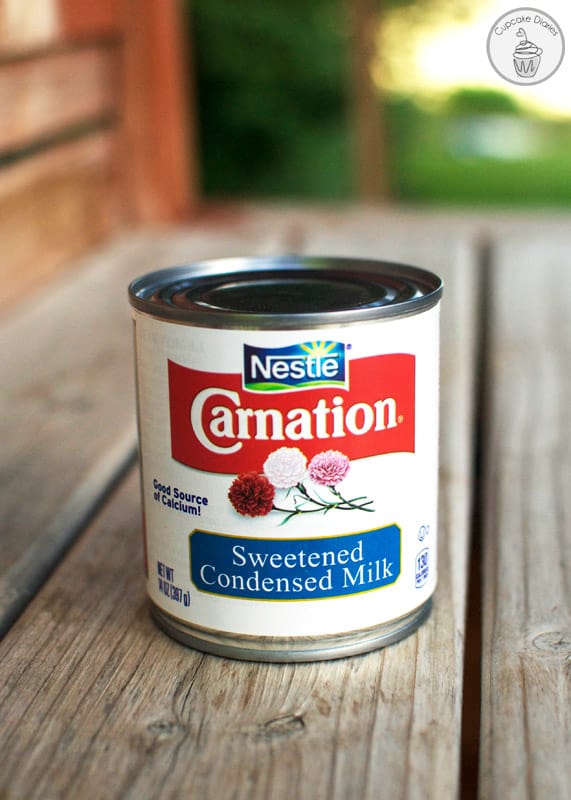 Nestle Carnation sweetened condensed milk reminds me so much of the holidays. And with Thanksgiving and Christmas right around the corner, I plan on using this stuff a lot! I love having it on hand this time of year for easy access if I need to whip up a batch of fudge or a delicious whipped cream for tarts.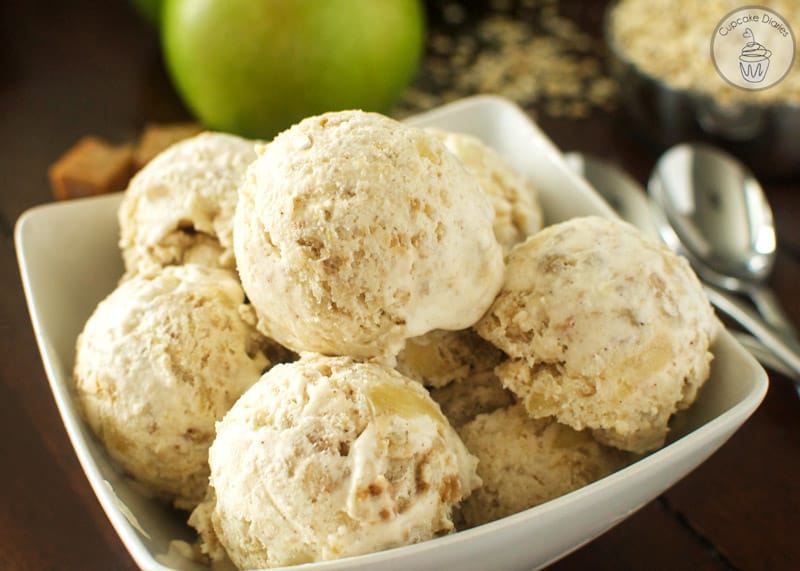 This ice cream is such a fun option for Thanksgiving day. As someone who doesn't care too much for pie (I know, I'm crazy), I would love having something like Apple Crisp Ice Cream to enjoy for dessert. This recipe is particularly fabulous. And I'm not just saying that because I made it! It is SO good.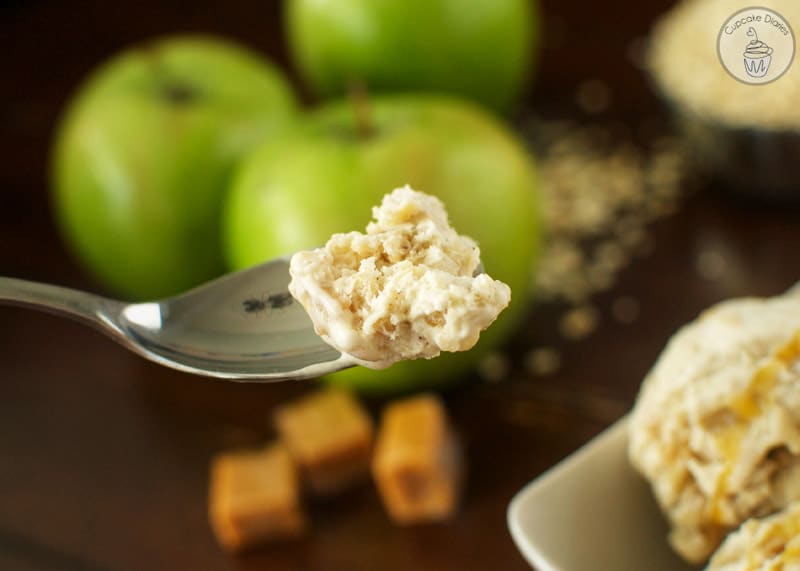 You're going to get a chunk of apple crisp in every bite with this ice cream. And the crisp part stays crispy! It's a beautiful thing.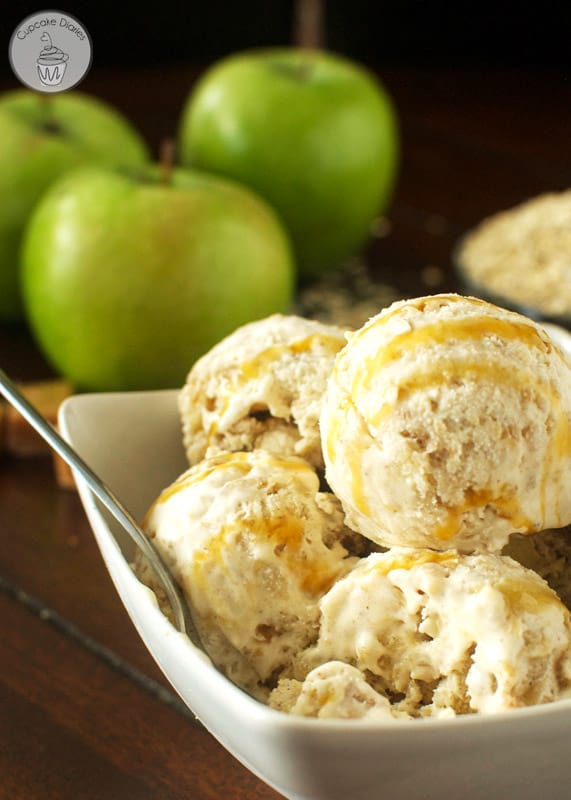 Apple Crisp Ice Cream
Ingredients
1

batch Easy Apple Crisp

1

can Nestle Carnation sweetened condensed milk

1

pint

heavy cream

1

tsp.

vanilla extract

caramel topping

optional
Instructions
Place heavy whipping cream into the bowl of an electric mixer and mix on high 2-3 minutes, or until peaks form; set aside

Using a fork, break up the apple crisp into small pieces. In a medium sized bowl, combine sweetened condensed milk, vanilla extract, and 3/4 of the apple crisp pieces.

Add apple crisp mixture to the whipped cream and gently fold together until combined. Place in a 1.5 quart bread pan and cover with plastic wrap. Freeze for at least 8 hours, or over night. Serve with caramel topping and enjoy!
I absolutely love this ice cream. It's the perfect cold treat for the fall!
And I'm still a firm believer in Cantry Thursdays over here! You know how it goes. By the time Thursday hits, most of the groceries you bought the week before are starting to spoil, it's the end of the week, and your brain is tired. It's very likely that dinner is waiting in the pantry with all your canned foods! You never know what you can find by looking through your canned foods. We made Taco Soup last week with some of the cans in our pantry. Take a look in your pantry this Thursday and see what you can put together for dinner!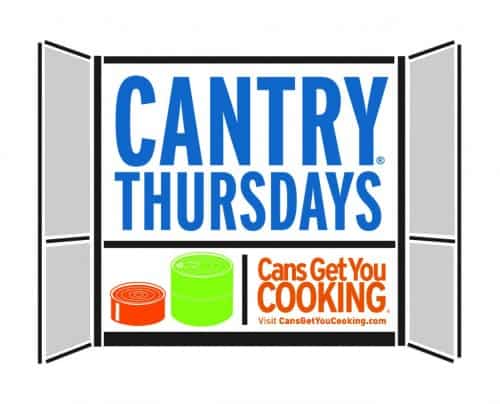 Stay connected to Cans Get You Cooking all over social media for recipe ideas and tips for your family. You can find Cans Get You Cooking on Facebook, Twitter, Pinterest, and YouTube.