This post is part of a social shopper marketing insight campaign with Pollinate Media Group® and Brita, but all my opinions are my own. #pmedia #BritaOnTheGo https://my-disclosur.es/OBsstV"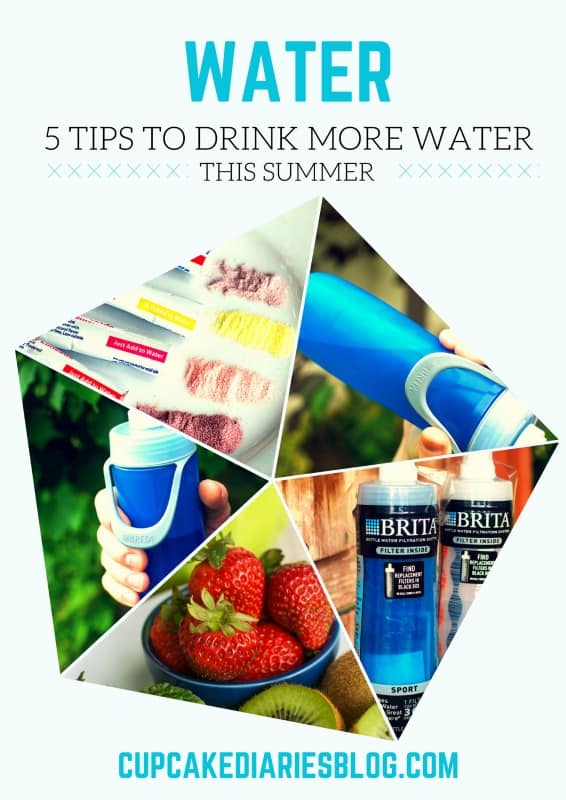 I'll be the first to admit that I'm not the best at drinking water as much as I should. My kids are better at it than I am! With these warm summer months upon us, it's getting extra important to get as much water as possible and stay hydrated. Summer is such a busy time of year! And no matter what we're doing we always need water.
If you're like me, you need all the help you can get in the area of drinking more water! That's why I'm sharing what I think are 5 great tips to drink more water this summer. These are ideas that I use to get myself to drink more water and stay consistent. You're going to love how easy (and fun!) it can be!
1. Go Out and Buy a Good Water Bottle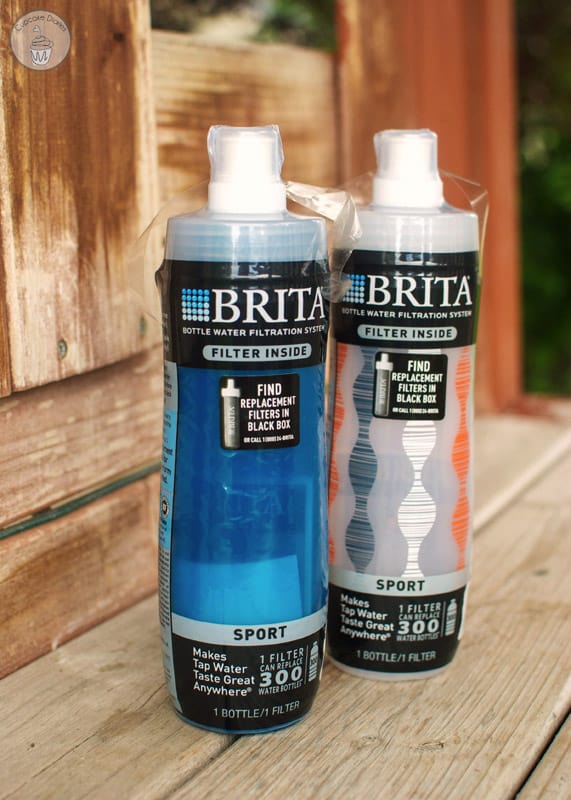 My husband and I love our Brita Sport bottles that we got from Walmart. Not only do they have really cute designs and colors, they're perfect for when you're on the go. The soft squeeze sides make it easy to go for a run and hold onto it. And because these are Brita water bottles, they have filters inside that help reduce the amount of chlorine commonly found in tap water. I use this bottle on the go with my kids and feel good about the water I'm giving them no matter where we get it. Brita water bottles are located in the hardware section at Walmart.
2. Infuse Your Water with Fruit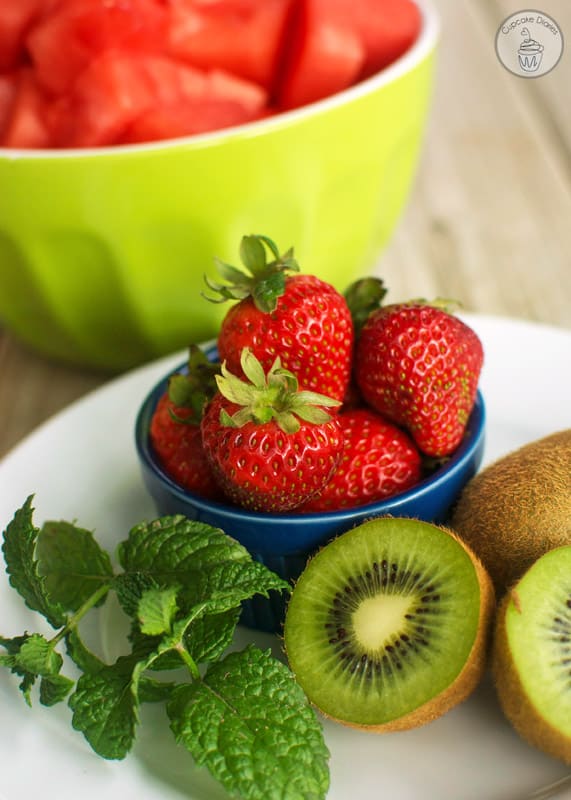 I love choosing some of my favorite fruits to put in my water and flavor it. It's an easy and healthy way to get more flavor in your water, making it easier to drink a lot more of it. Some of my favorite fruits to put in my water include watermelon, strawberries, kiwis, raspberries, and oranges. I also love to add sprigs of mint with my fruit.
3. Flavor Your Water with Drink Mixes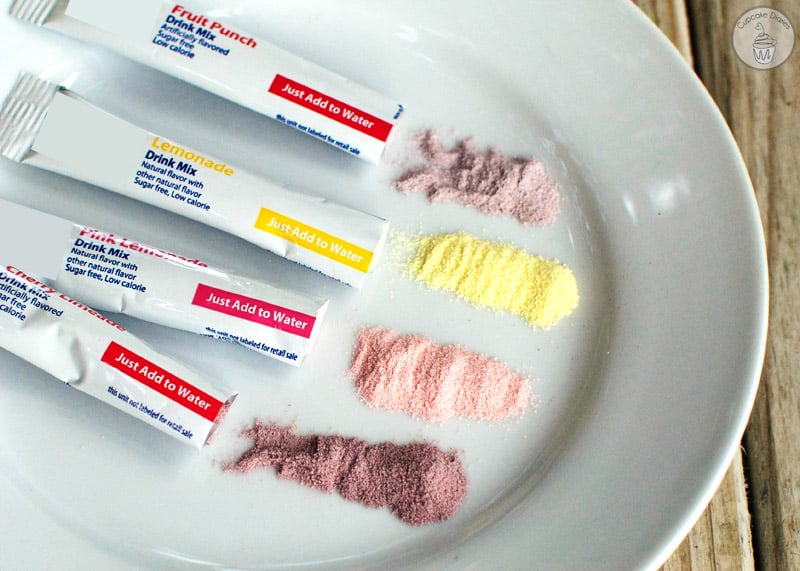 This is probably my favorite way to drink more water. Drink mix packets come in all kinds of flavors and make it so much easier to drink water when you're struggling. And you only need to pour one packet into your full water bottle. A super easy way to flavor your water! I often start my first water bottle with one of these packets then use water by itself or with fruit the rest of the day.
4. Set Goals for Your Water Intake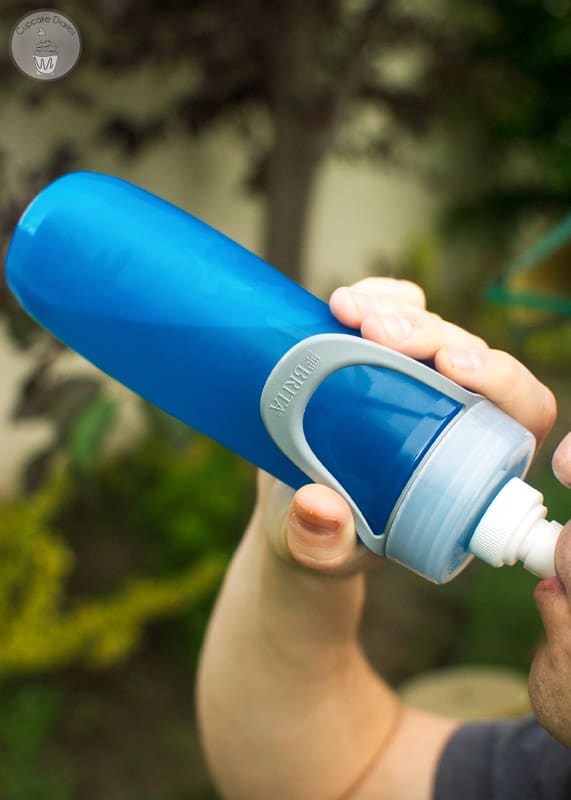 We find it a lot easier to drink the water we need a day if we set goals. But instead of saying you want to drink so much in the day, make smaller goals throughout the day. For example, I give myself a goal in the morning to drink one full bottle by lunchtime. I have a daily goal to drink between three and four bottles of water from my Brita Sport bottle a day, but I am more likely to reach my goal if I make smaller ones as I go throughout my day.
5. Keep Your Water Bottle Close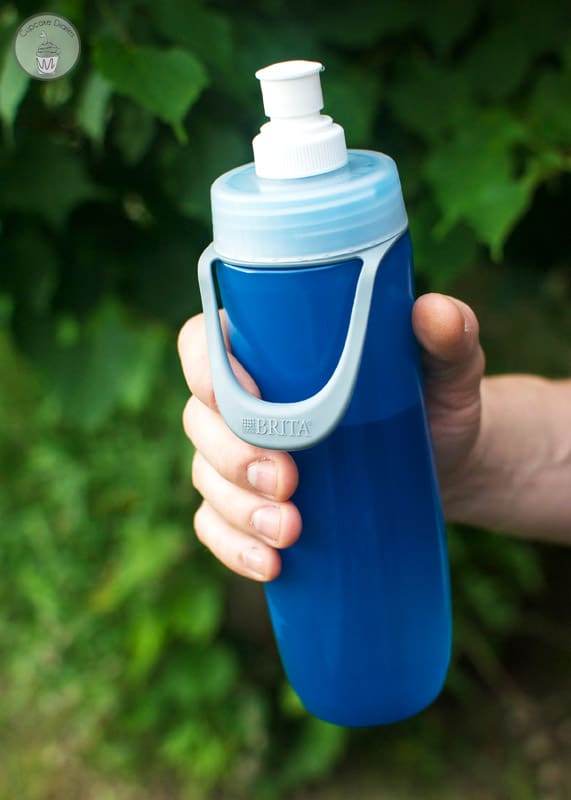 Keep your water bottle with you so you don't have an excuse to not drink water. When I worked at a desk in an office I found it much easier to drink water when I had my water bottle right next to me. The same goes for now as I take my kids all over the place, go grocery shopping, or anywhere out. I leave my water bottle in my bag as a constant reminder to drink up.
Use these tips throughout your summer and the rest of the year to get the water that your body needs. You can find a great variety of Brita water bottles at Walmart in their hardware section. We love our Sport bottles! You can follow Brita on Pinterest, Facebook, Twitter, and Instagram.