This is a sponsored post written by me on behalf of Bakery Crafts. All opinions are 100% mine.
It's pretty clear that I'm a big fan of baked goods. I pity the fool who gets in the way of me and a batch of chocolate chip cookies!
When I got the opportunity to try Bakery Crafts 3-D Cookie Cutters and candy hearts, I immediately said yes. Not only am I a huge fan of sugar cookies these days, I was getting the chance to make sugar cookies into 3-D animals. So fun!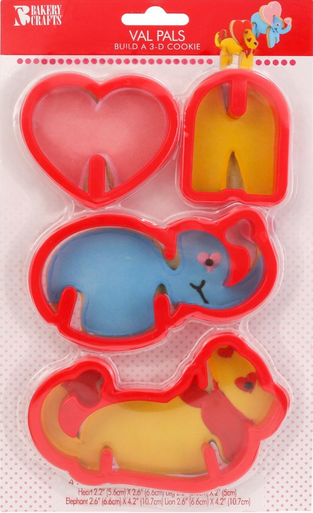 Aren't these the cutest cookie cutters? These four cookie cutters make cute elephant and lion 3-D valentine cookies that stand up on their little legs. They're so much fun! My kids loved helping me put these together.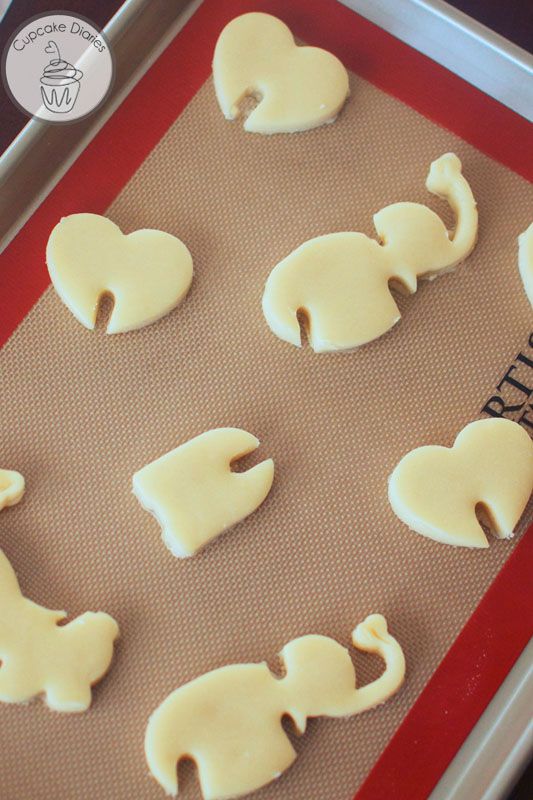 First you will want to prepare the cookie dough according to the directions. Then use the cookie cutters to cut out each of the different sections. You will need two of the legs cookies for each animal.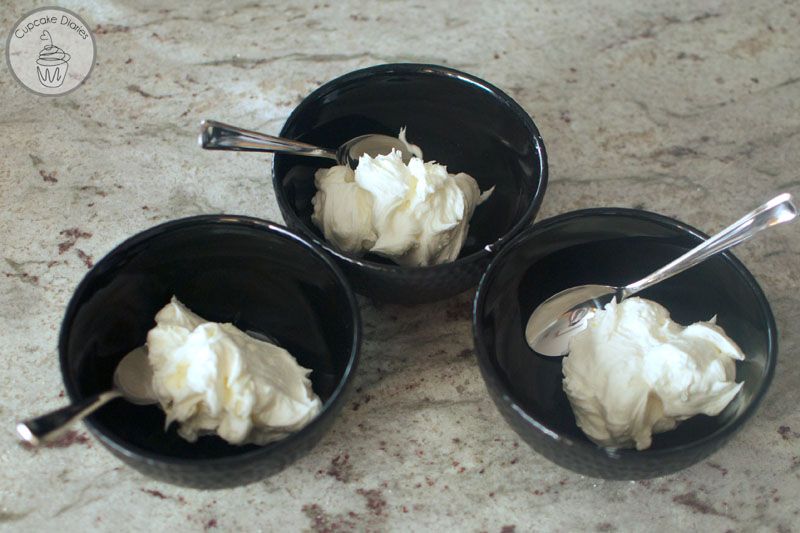 After the cookies cool completely, make the frosting and divide it into three separate bowls.
Then add the food coloring. I used 1 drop of red, 2 drops of yellow, and 2 drops of blue to get the hues I wanted.
Then frost the cookies.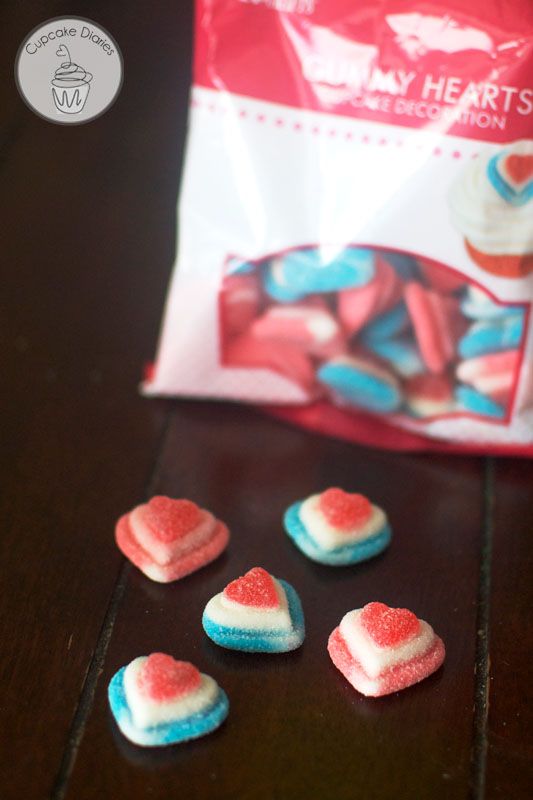 Add candy hearts to the cookies as desired. I placed one on the side of each of the bodies for a pop of texture and color. I love how they turned out!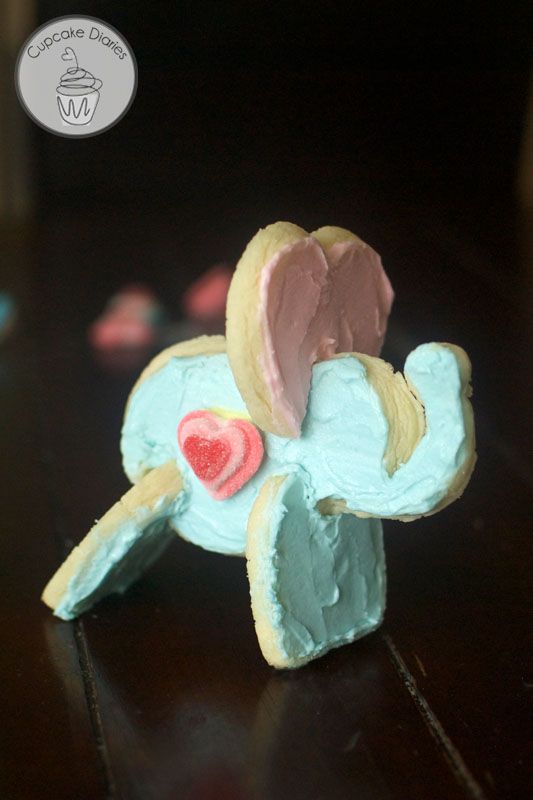 Allow the frosting to dry then put the animals together. It's like putting together a delicious puzzle. Here is the elephant. So cute!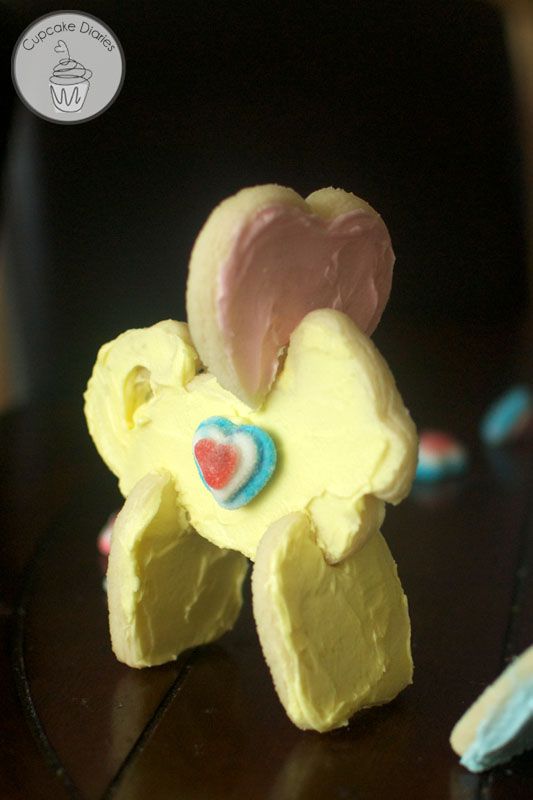 And the lion. Yummy!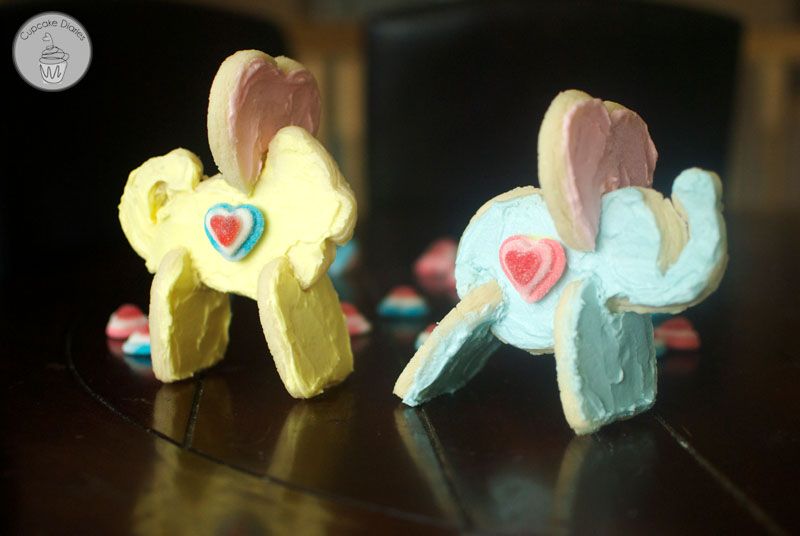 Aren't these the cutest little cookies you ever did see? We put them together and brought them to our neighbors. We have the best neighbors ever and they're all so kind and generous. They loved these cookies and were so impressed by them!
Sugar Cookie Recipe
3 c. flour
1 1/2 c. sugar
1 c. butter
1 egg
1 Tbsp baking powder
1 tsp. vanilla extract
Buttercream Frosting Recipe
2 1/2 c. powdered sugar
1/2 c. butter, softened at room temperature
1/8 – 1/4 tsp. almond extract
2-3 Tbsp milk
red, blue, and yellow food coloring
To make the cookies:
Remove butter from the fridge 45 minutes before making the dough so it can soften just enough. Place in a stand mixer with the whisk attachment and add sugar; combine well. Add vanilla and egg; mix well.
In a separate bowl, whisk together flour and baking powder. Change out the whisk attachment to the hook attachment and add flour mixture to the butter mixture one cup at a time. Mix until dough reaches its doughy texture.
Place dough on the counter and roll into a ball. Cover with plastic wrap and place in the fridge for 30 minutes.
Preheat the oven to 350°.
Lightly dust the counter top with flour. Remove dough from the fridge and unwrap it. Place it on the floured counter top and roll it out until about a quarter inch thick, or to desired thickness.
Cover a cookie sheet with a piece of parchment paper. Using the Bakery Crafts 3-D Cookie Cutters, cut out each cookie and set on the cookie sheet. Once cookies are placed on the cookie sheet, put the cookie sheet in the freezer for about 2 minutes so cookie dough can become cold and cookies can hold their shape better.
Bake 7-8 minutes, or until the center of the cookies no longer have the undone look to them. (They will look darker in the center if they're not done.) Allow cookies to sit on the cookie sheet and cool enough so they can easily be removed from the pan without breaking. Cool completely before frosting and decorating.
For the frosting:
Using an electric hand mixer, beat the butter until smooth. Then add 2 Tbsp milk and almond extract; mix together. Add powdered sugar about a half cup at a time to avoid a mess. Add more milk to reach the desired consistency you want for your frosting. (I usually add about a half a tablespoon more at this point.)
Frost cooled cookies and immediately decorate with candy hearts. Enjoy!
After this I know you're going to want to get some Bakery Crafts 3-D Cookie Cutters of your own! You can find them in select Walmart in the Valentine's Day seasonal aisle.
Bakery Crafts is on social media! Like Bakery Crafts on Facebook for more fun ideas and decorations for cakes, cupcakes, and more! And don't forget to Check out Bakery Crafts on Pinterest