Every Christmas party needs these Chocolate Cookies with Peppermint Buttercream Frosting! They're perfectly chewy and loaded with delicious peppermint and chocolate flavor.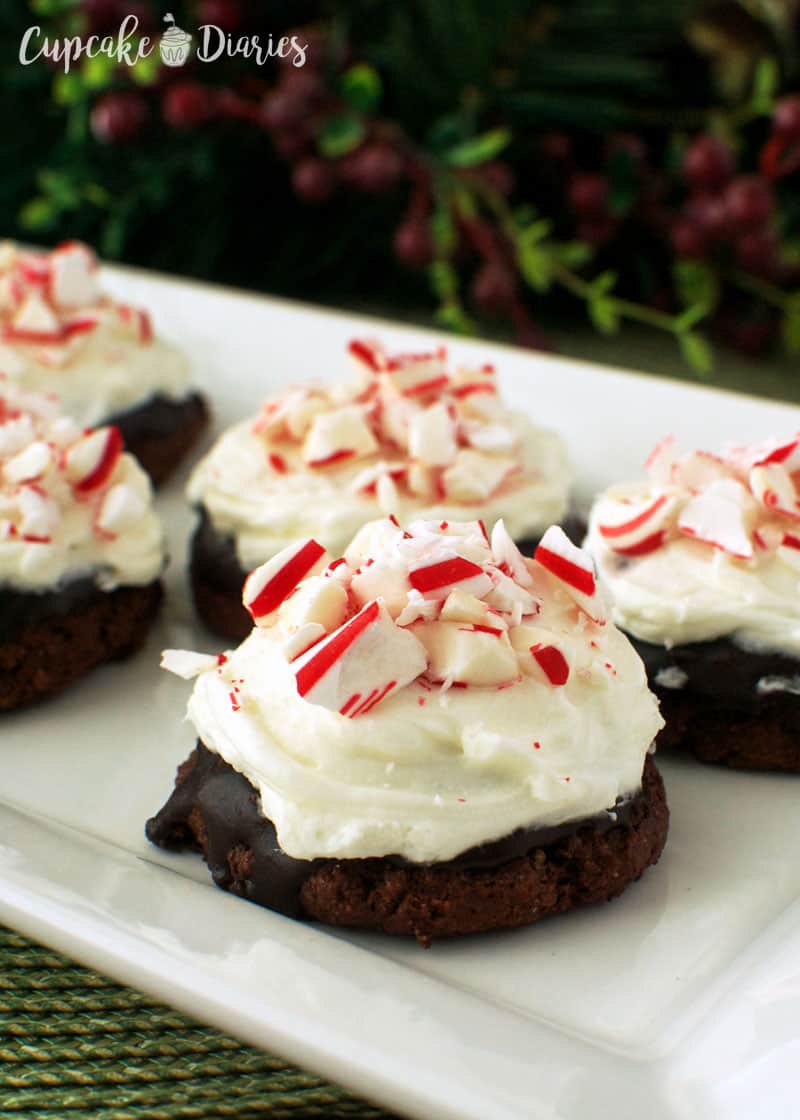 It wouldn't be Christmas without Christmas cookies. I love cookie exchange parties at Christmastime and getting so many new cookie recipes. Not to mention a taste of each one! I hosted one last year and it was such a blast. I was in cookie heaven! Chocolate Cookies with Peppermint Buttercream Frosting are perfect for a cookie exchange. These little buddies are packed with flavor and texture. They're layer upon layer of delicious!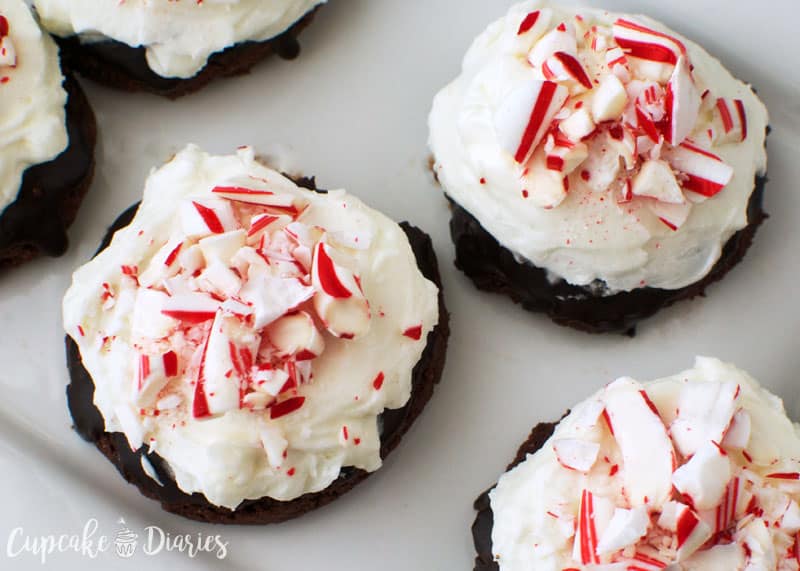 One of my favorite indulgences during the holidays is hot chocolate with a candy cane just soaking away. These cookies were inspired by that chocolate-peppermint beverage that I love so much. Now what I really want is a cup of that hot cocoa with a plate of these cookies! Yummy.
Kitchen tools and gadgets needed for this recipe: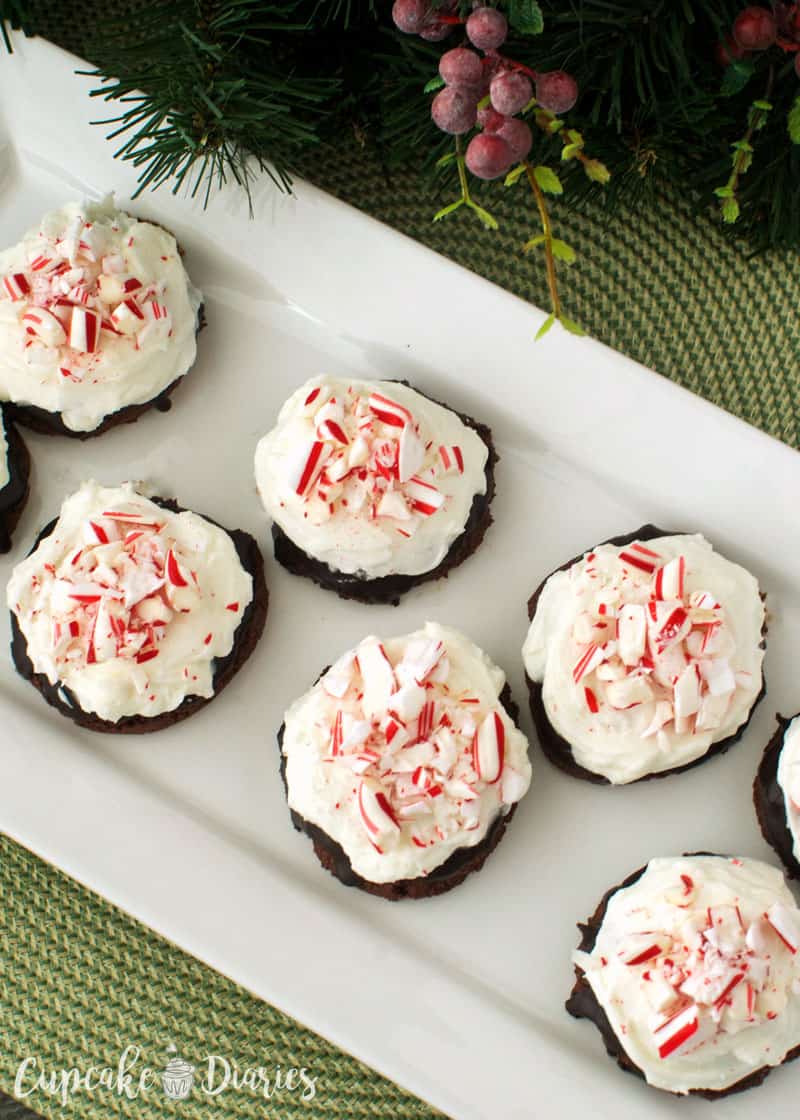 I have big plans for these cookies this Christmas! Santa will be getting some if I don't eat them all.
The year is coming to an end and so is this year of food holidays. I've loved joining forces with my blogger friends to bring you so many yummy food holiday recipes! Today happens to be National Cookie Day, so you're getting nine more cookie recipes for your holiday baking! Enjoy!!