This post has been compensated by Universal Studios Resort. All opinions are 100% my own.
The ultimate family vacation contains some of the very best theme park food. Universal Orlando Resort has over 50 great restaurants for your culinary adventure from five star to kid food, snacks to dessert. This list features some of the tastiest and most iconic places for you to eat without breaking the bank. Don't plan your next trip to Universal Orlando Resort without checking out this list!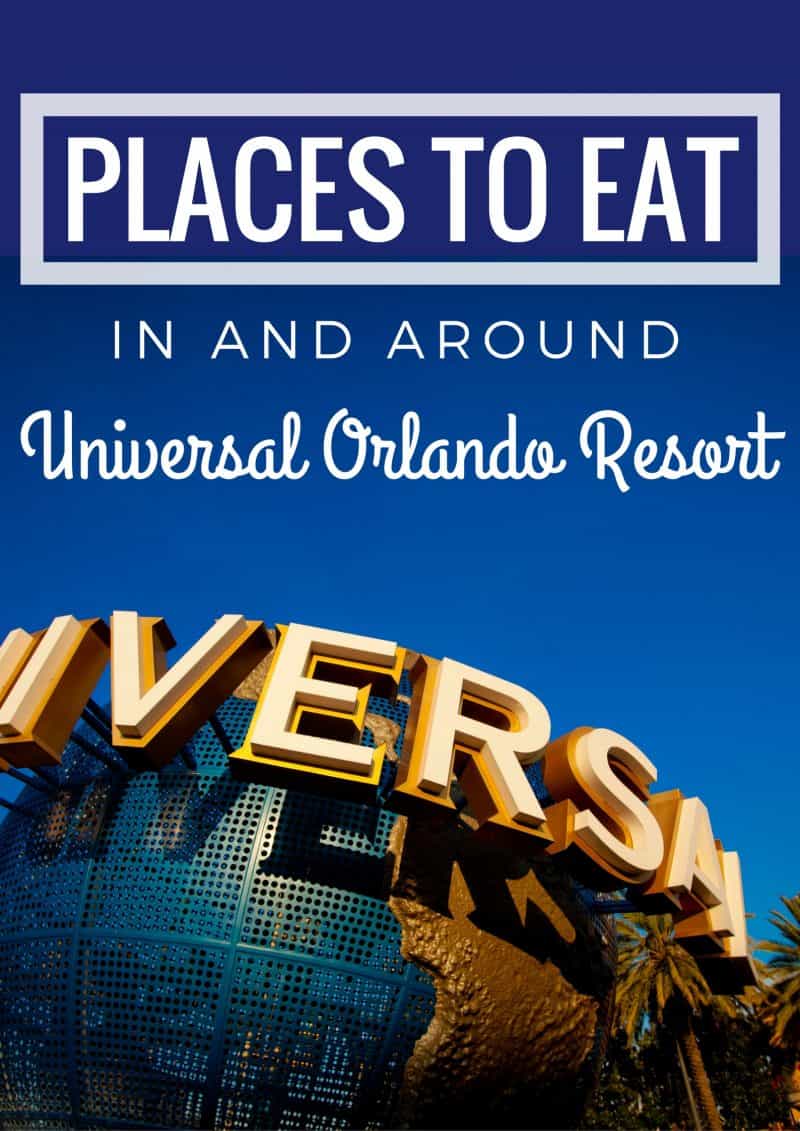 Whenever anyone asks me about my favorite vacation, I easily answer, "Universal Orlando Resort." My husband and I love theme parks and Universal Studios and Islands of Adventure are hands down our favorite. At the beginning of November we headed east to sunny Florida and enjoyed two full days of fun and a seriously delicious culinary adventure. We were on the hunt to find the best places to eat in and around the parks. And we weren't disappointed, that's for sure!
Food costs can be quite high when it comes to theme parks. But I was very pleasantly surprised to learn that many of the restaurants at Universal Orlando Resort are actually pretty reasonably priced. We went to nice sit-down restaurants and enjoyed three courses for a similar price as some of our favorite casual restaurants at home. And today I'm giving you all the fantastic details. Pictures and prices included.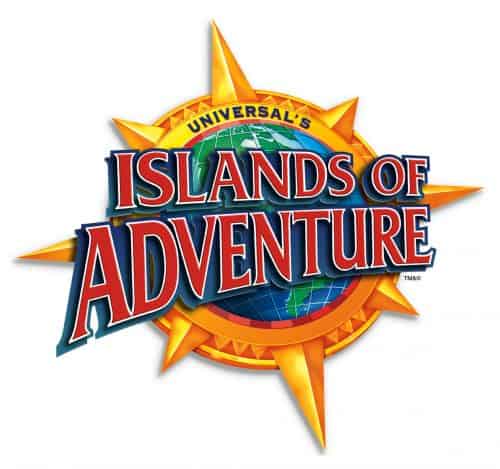 If you haven't been to Universal Orlando Resort before, you might not know that there are two separate parks: Universal Studios and Islands of Adventure. Both parks are packed with fun rides, entertainment, and lots of food.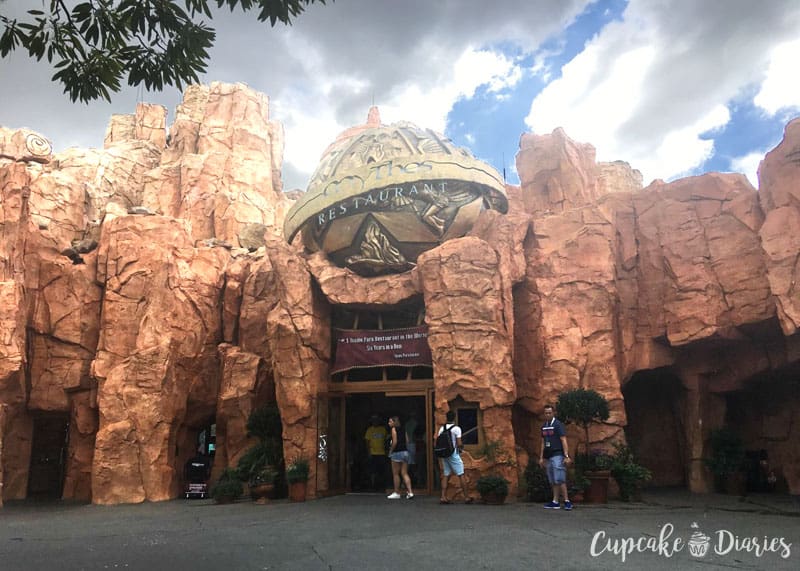 Mytho's Restaurant
Location: between Seuss Landing and Hogsmeade
Menu Price Range: $5 – $23
Hours: lunchtime daily
Service Type: full service
Kids Menu Available
The first stop on our culinary adventure was to Mytho's in Islands of Adventure. This restaurant sits between Seuss Landing and Hogmeades and it is fantastic. It was named Best Theme Park Restaurant for six years in a row. And for good reason! We loved everything we ate there and the prices were very reasonable.
When you walk into Mytho's it's like you're walking into a cavern carved by Greek gods. The detail from the walls to the tables is truly spectacular. The atmosphere of the building combined with the elevated flavors of the food make Mytho's an experience all its own.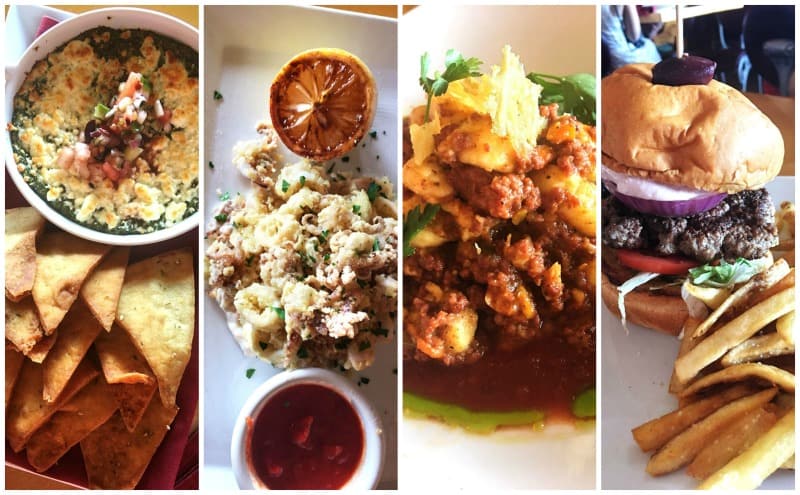 Spanakopita Dip (My favorite!) – $7.99
Semolina Crusted Calamari – $8.99
Gnocchi Bolognese – $13.99
Lamb Burger – $15.99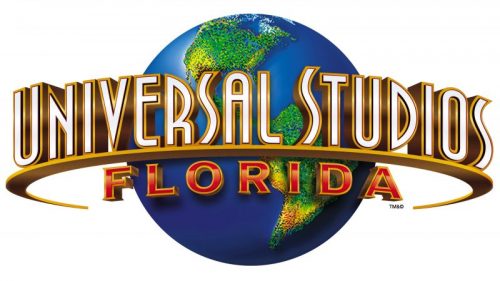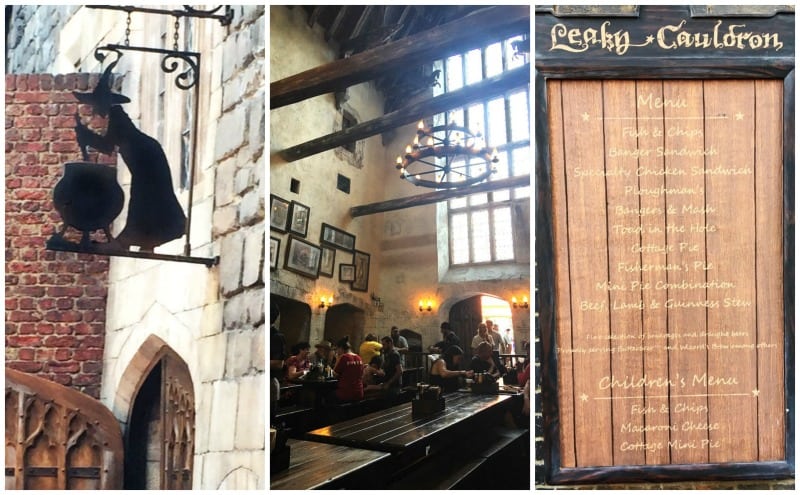 The Leaky Cauldron
Location: Diagon Alley
Menu Price Range: $4.49 – $19.99
Hours: breakfast, lunch, and dinner daily
Service Type: pub style
Kids Menu Available
If you're a fan of Harry Potter, the Leaky Cauldron in Diagon Alley at Universal Studios is a must! (The Three Broomsticks in Hogsmeade at Islands of Adventure is very similar and also a fun experience.) The famous pub from the Harry Potter books is a great place to enjoy traditional British food, including fish and chips, bangers mash, and cottage pie. And don't forget the Butterbeer™! Frozen Butterbeer™ is my favorite.
There is a great kids menu full of kids favorites like mac and cheese and fish and chips.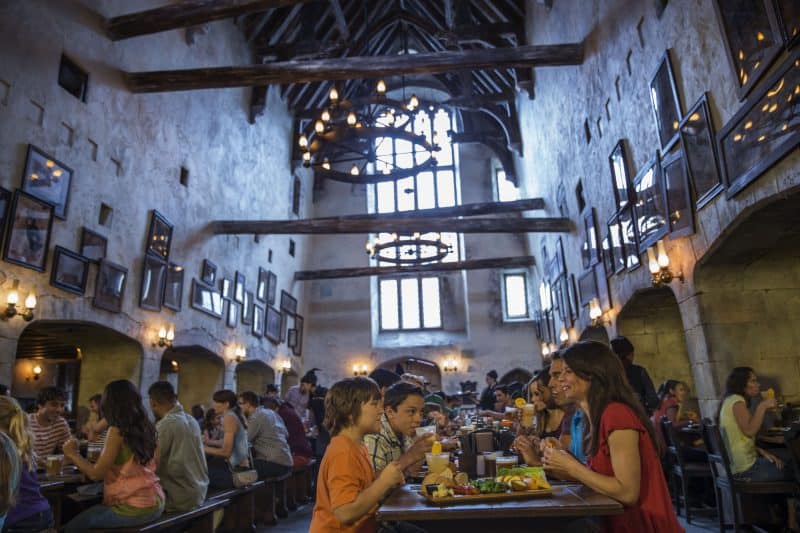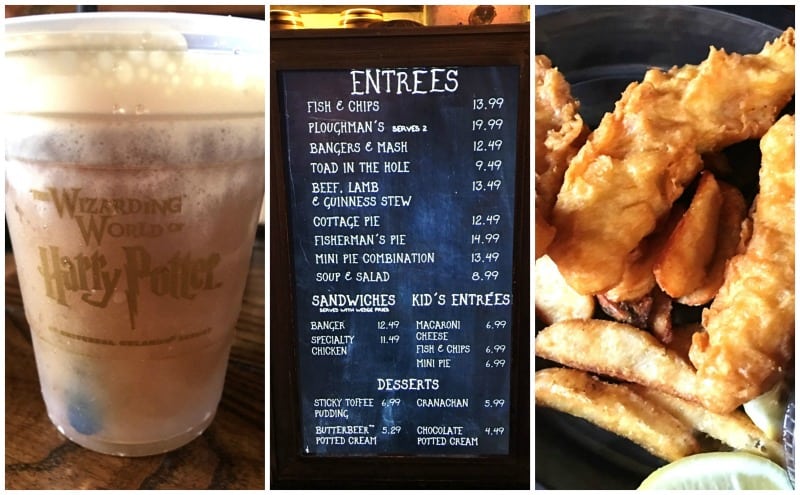 Frozen Butterbeer™ – $5.99
Fish and Chips – $13.99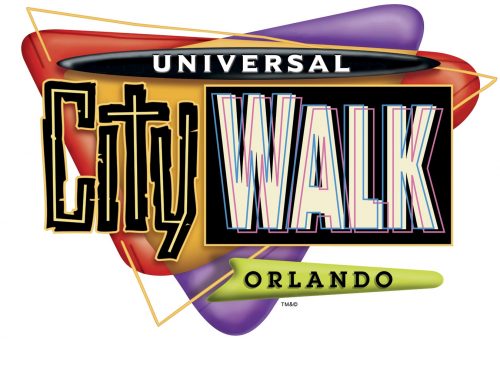 Universal CityWalk is an experience all in its own! We're talking shopping, dining, and entertainment all in one area. Some of the best food I've ever had has been at the restaurants at CityWalk.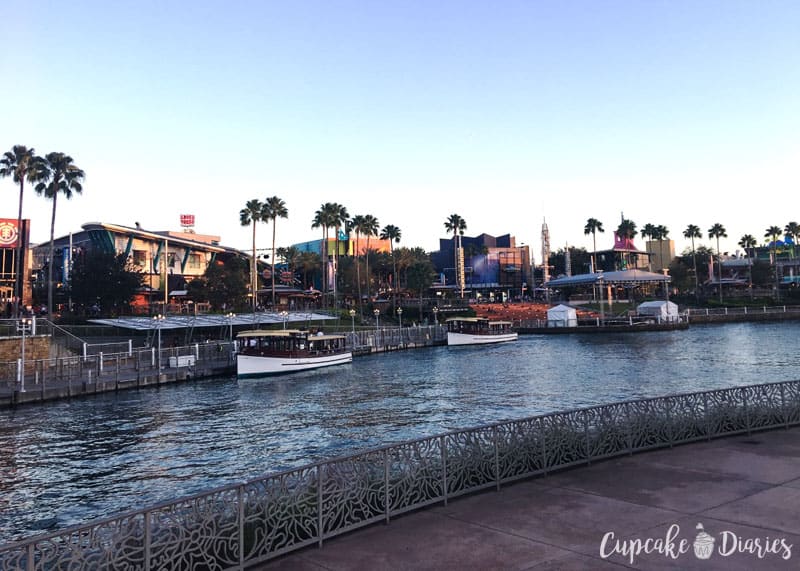 CityWalk has two sides: the side with the two parks and the side right across the water (pictured above). You can enjoy a day at the parks then eat and shop at CityWalk till late in the evening. CityWalk has it all!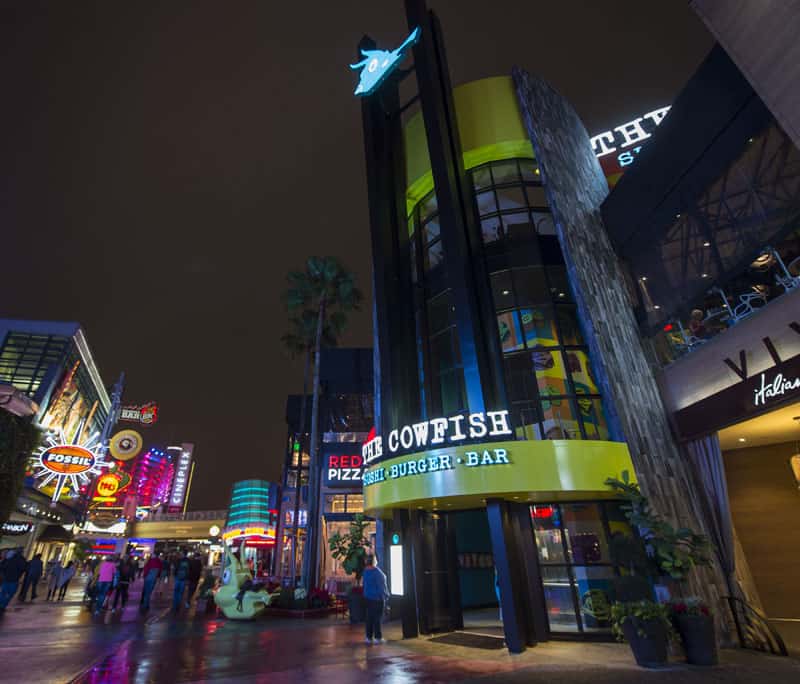 The Cowfish
Location: Universal CityWalk
Menu Price Range: $8 – $30
Hours: lunch and dinner daily, open till 11pm Sunday – Thursday, and midnight Friday – Saturday
Service Type: full service
Kids Menu Available
I'm not sure that I can adequately explain how much I love the food at The Cowfish. This restaurant is the first and only Sushi Burger Bar with the best sushi AND the best burger in town. We're talking sushi-burger fusion called Burgushi. And it is fabulous! These rolls come with burger components. You can also get creative and hearty burgers, fusion specialty rolls and other sushi combos, and an array of milkshakes and other desserts.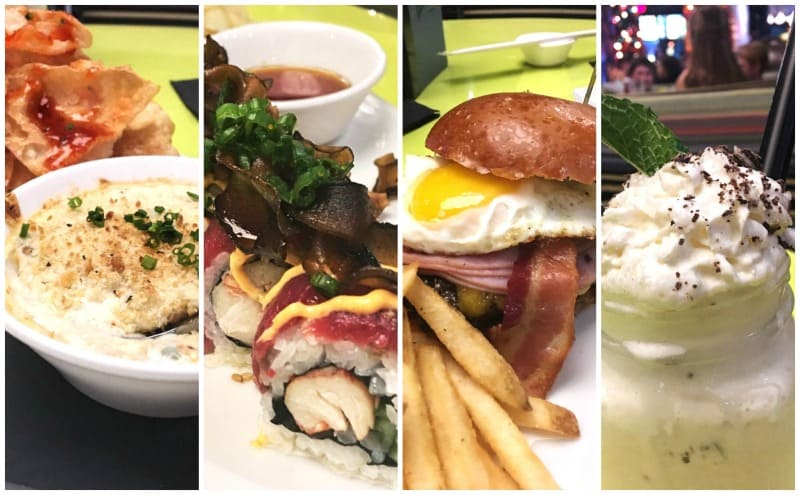 Crab Rangoon Dip (I've had this both times I've been to The Cowfish and it's my FAVORITE!) – $12
"The Prime Time" Filet & Lobster Roll – $23
The Rise & Swine Burger – $16
The Grasshopper Milkshake – $6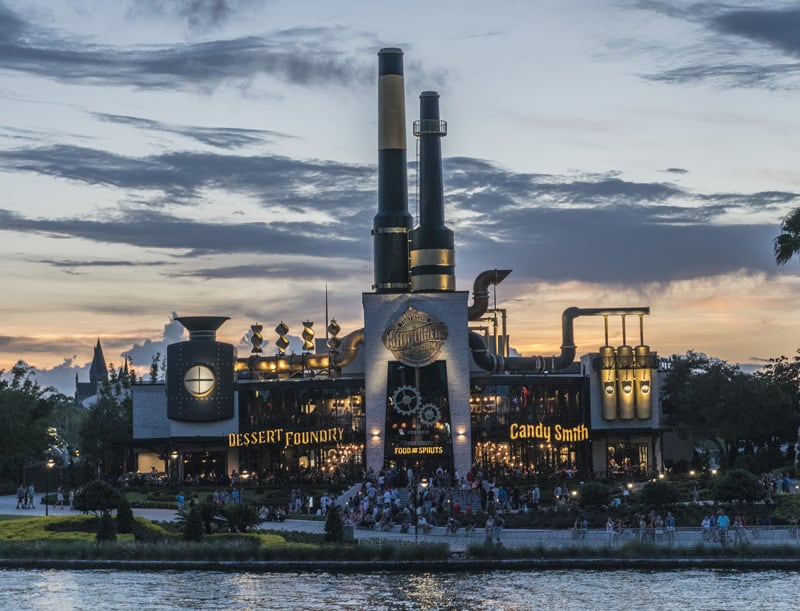 Toothsome Chocolate Emporium & Savory Feast Kitchen
Location: Universal CityWalk
Menu Price Range: $8 – $47
Hours: lunch and dinner daily, open till 11pm Sunday – Thursday, and 11:30pm Friday – Saturday
Service Type: full service
Kids Menu Available
Toothsome Chocolate Emporium & Savory Feast Kitchen is the newest dining experience to Universal CityWalk and one of my favorite places I've ever eaten. You haven't seen chocolate desserts until you've been to this place. Each dessert is its own work of art. So much so that I didn't want to each them just because they were so beautiful! That only lasted so long though.
Toothsome Chocolate Emporium & Savory Feast Kitchen has something for everyone with an incredibly unique dining experience. The menu offers classic dishes with a twist (burgers, seafood, steaks, sandwiches), an all-day brunch menu, and the most divine desserts I've ever had. You should see the shake menu!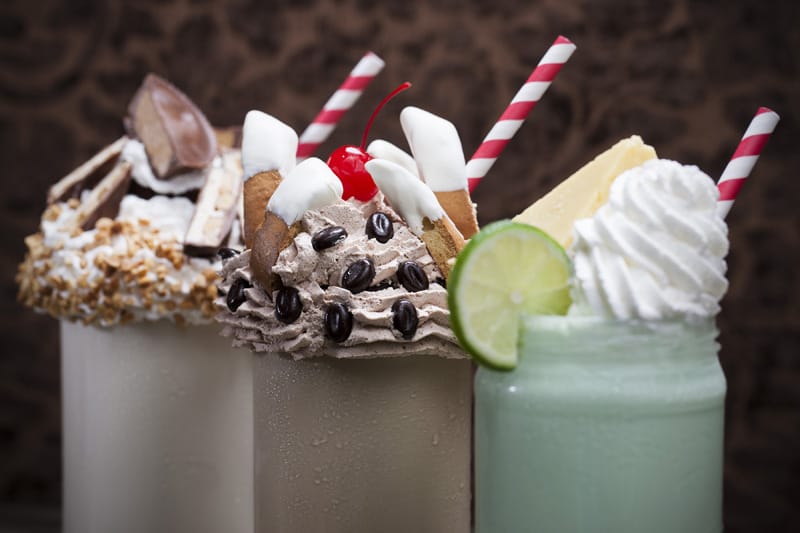 I mean… I can't even. I think choosing a shake was the hardest part. The menu has 13 decadent shakes just like these, with more to come!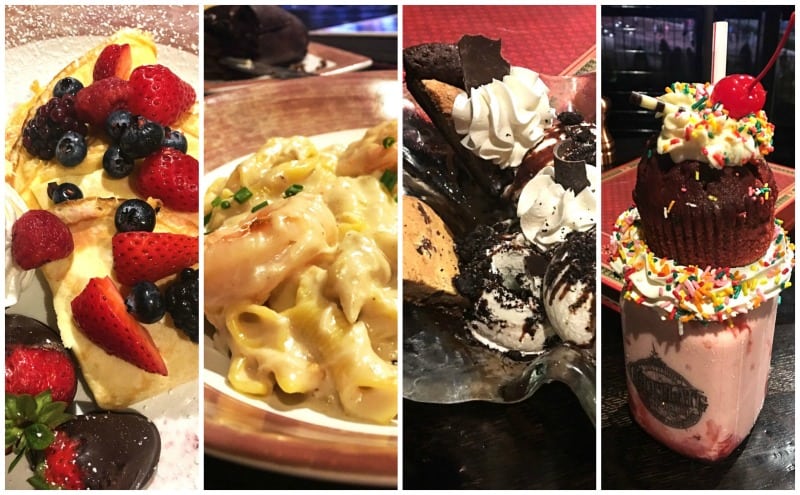 Berries and Cream Crepes – $12.95
Shrimp and Lump Crab Macaroni and Cheese – $19.95
Brookies, Cookies and Cream Sundae – $9.50
Red Velvet Milkshake – $12.50
These are just some of the fantastic places to eat at Universal Orlando Resort! Plan your next vacation HERE and you'll be on your way to what could quite possibly your favorite one yet. And get ready for some pretty fantastic food while you're there!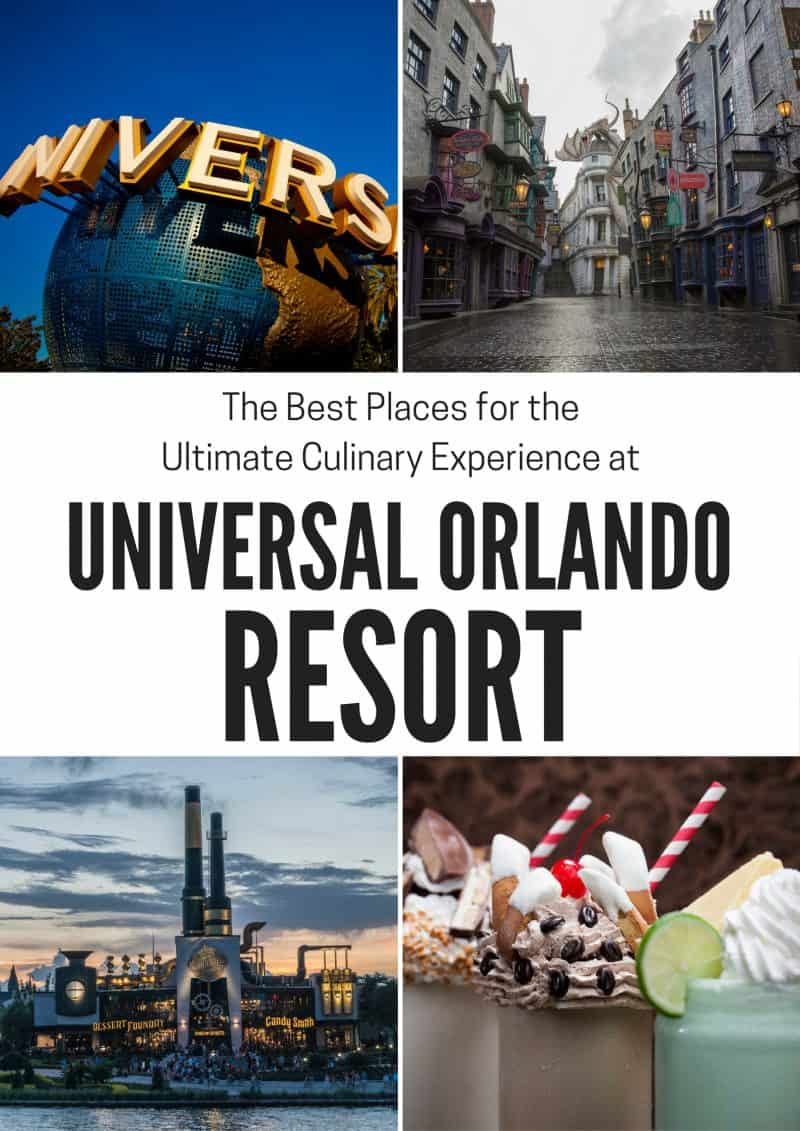 [wysija_form id="1″]