I am being compensated by Cans Get You Cooking for sharing this recipe and information about cooking with canned foods. As always, all opinions are 100% my own.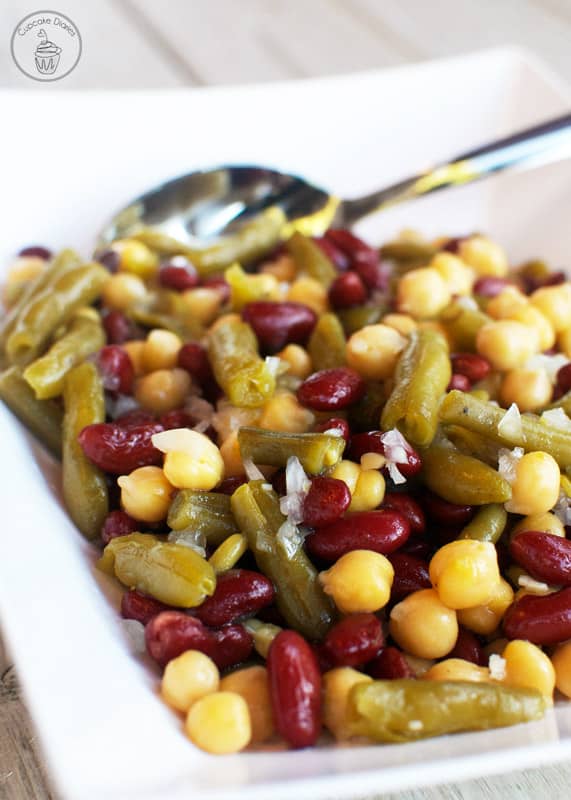 Summer may be coming to an end. But there's still time for a bbq or two! This Three Bean salad is such a yummy side dish that goes with any grill item. Steak, burgers, hot dogs…This is the perfect salad for summer grilling. With Labor Day just around the corner, you'll be all set with a side dish!
What would you say if I told you that all the beans for this salad come from a can? I tell you no lie. This beautifully colorful bean salad is made with three different canned beans. And as a Cans Get You Cooking Canbassador, I'm all about a good recipe using cans! These beans are right on with the nutritional value of fresh beans. And they sure make this recipe easy! If you can open a can, you can make this salad.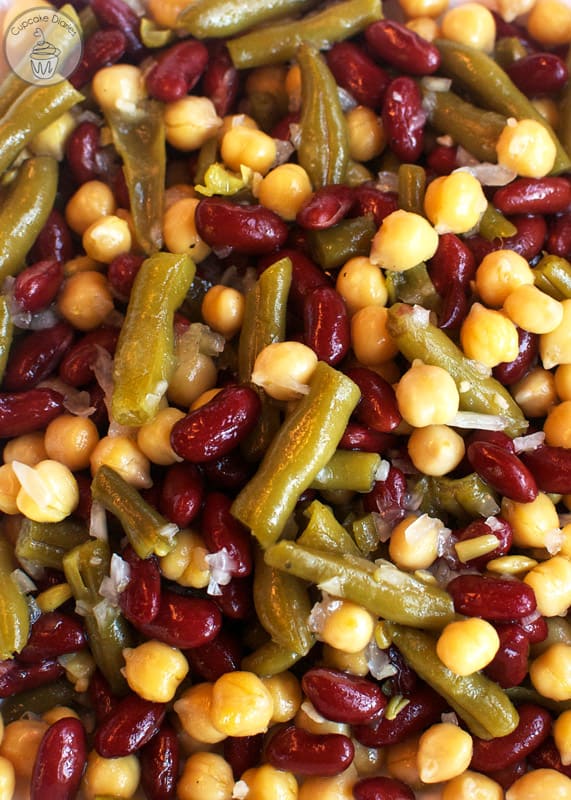 I didn't even have to go to the grocery store for this recipe. I had everything in needed in my pantry – or "Cantry." I'm all stocked with canned foods that I can use for different recipes throughout the week. And I feel good about what I'm serving my family.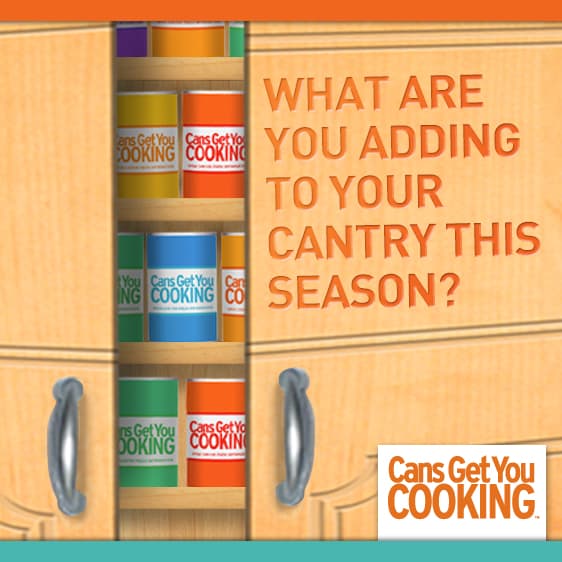 With fall just around the corner, it's time to start stocking up that "Cantry" for soups and fall recipes! Hormel chili is a family favorite for a quick and easy meal. Or a simple but hearty and delicious bowl of Progresso soup with fresh bread. So yummy. And let's not forget Libby's Pumpkin for fabulous fall recipes! What are some of your canned favorites?
Stay connected to Cans Get You Cooking all over social media for recipe ideas and tips for your family. You can find Cans Get You Cooking on Facebook, Twitter, Pinterest, and YouTube.