This cake is so decadent and yummy, yet it's so easy! You wouldn't think the cake itself came from a box. This is a great recipe for a party.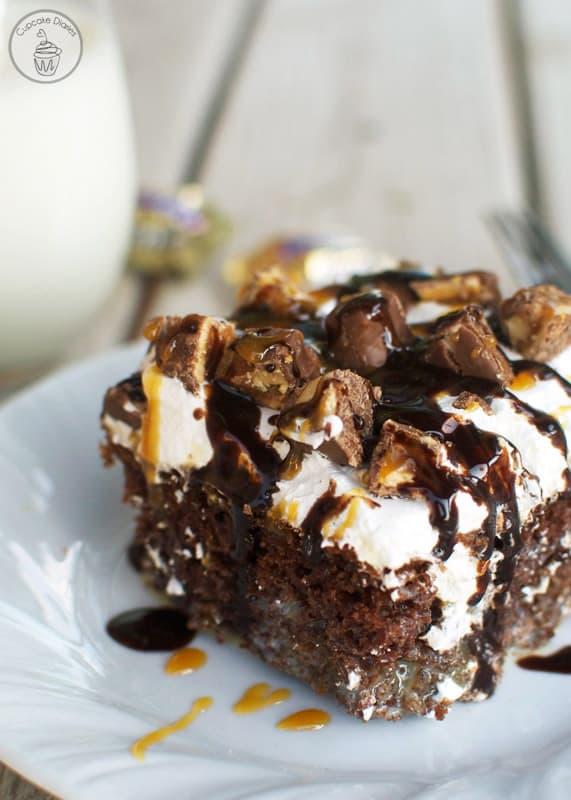 This cake rules. I mean, it seriously rules. Especially if you love Snickers! We had some friends over last weekend and this is the cake I served for dessert. And it was fabulous! Everyone loved it and had so much to say about it.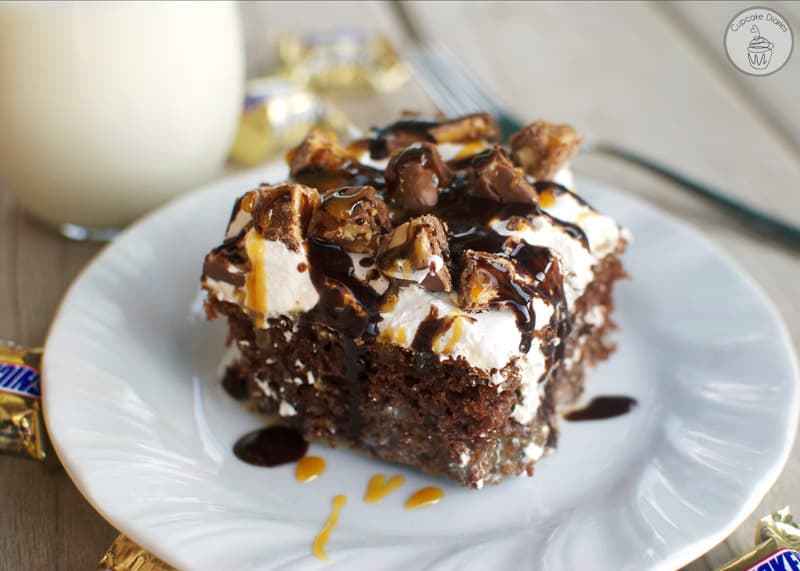 This cake is so moist, decadent, and looks like it took way more time than it actually did. I'm all about box cake mixes and that's exactly what I did for this cake. There's hardly any work for such an amazing looking cake!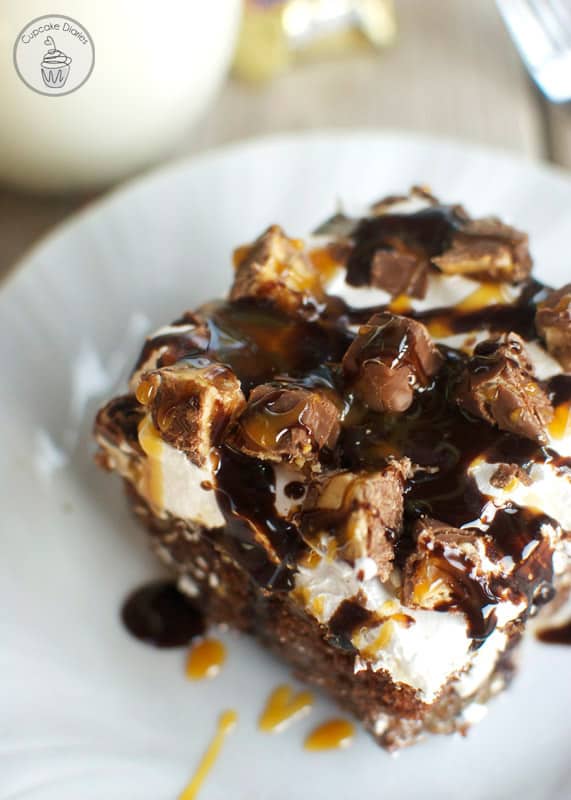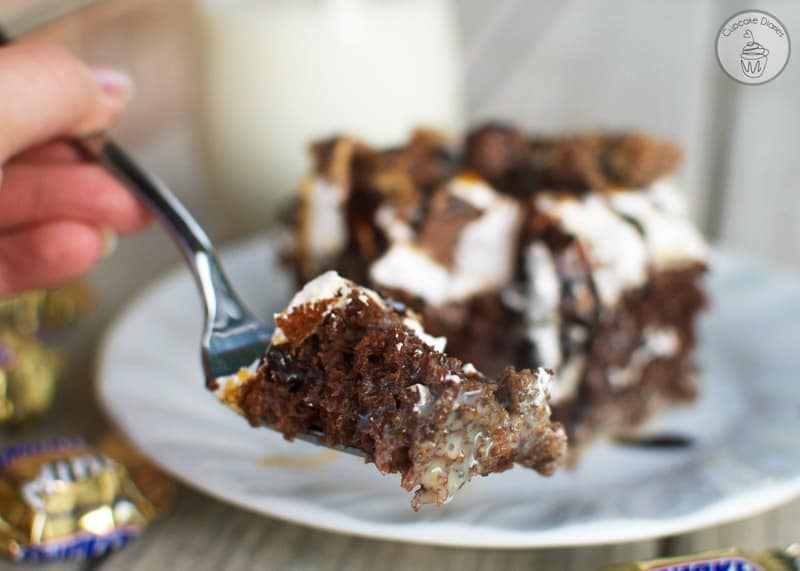 Just look at the innards. So moist and full of all kinds of goodness. Love love love it!
If you like this cake recipe, here are some of my other favorites!