A delicious brownie you eat on a stick! These easy Witch Hat Brownie Pops come together using a brownie mix, homemade frosting, and candy.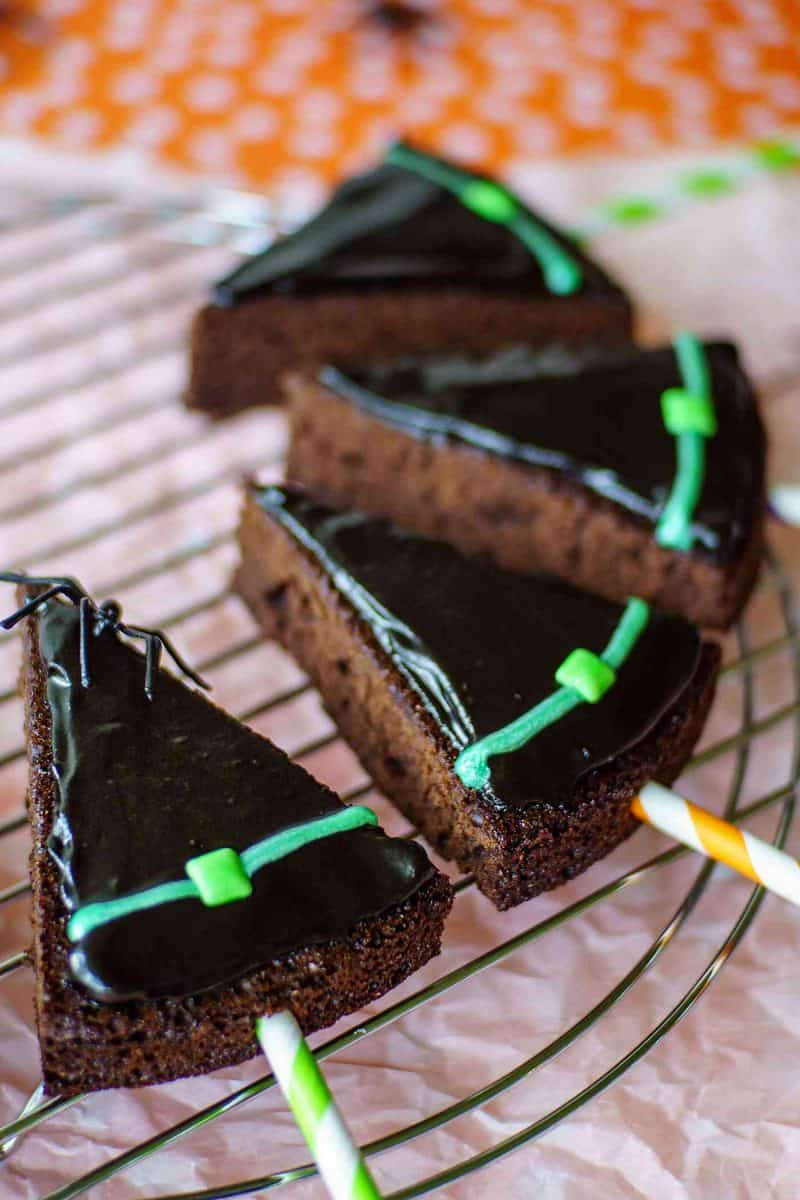 Witch Hat Brownie Pops are the cutest brownies to serve at a Halloween party! I love that fantastic shiny frosting combined with the bright green candy. This is a great dessert for any Halloween celebration!
Click HERE to get the Witch Hat Brownie Pops recipe from Major Hoff Takes A Wife!
And come back tomorrow for a whole new Halloween recipe. You don't want to miss it!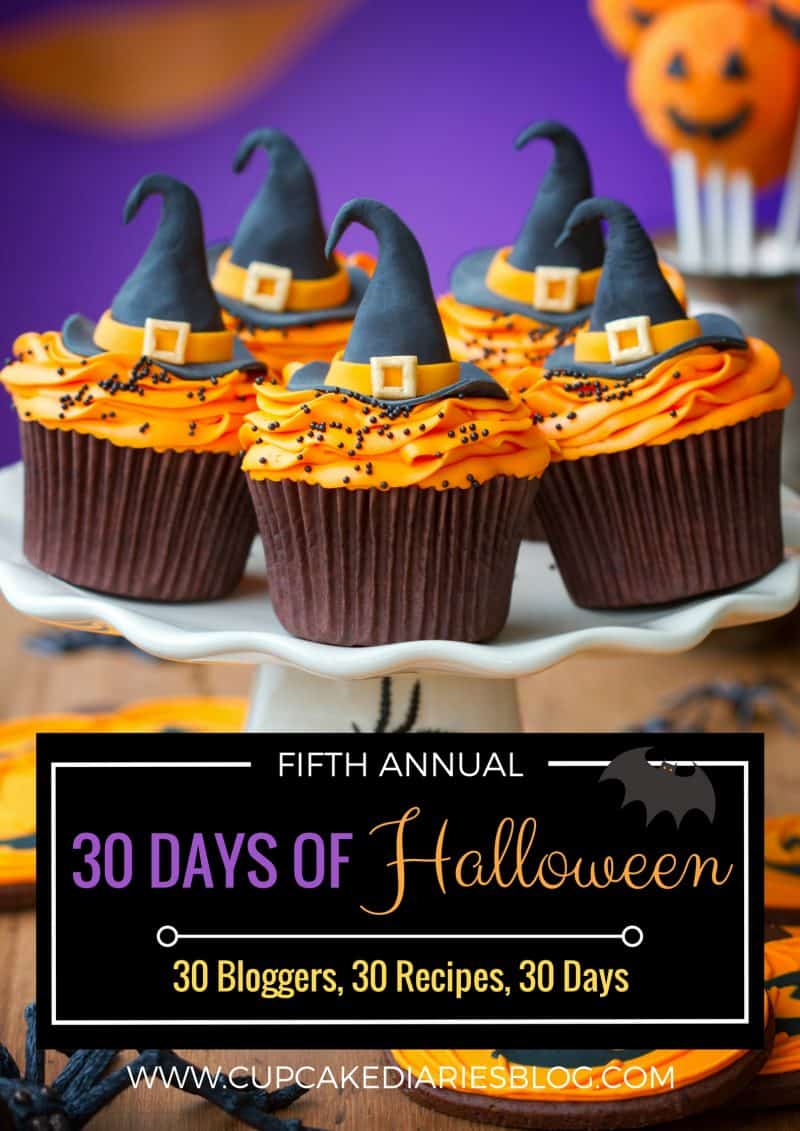 This recipe is part of "30 Days of Halloween" 2017 here at Cupcake Diaries.
Take a look below at the other fun and festive recipes featured in this year's series!